10 Things to Know Before Moving to Branson, MO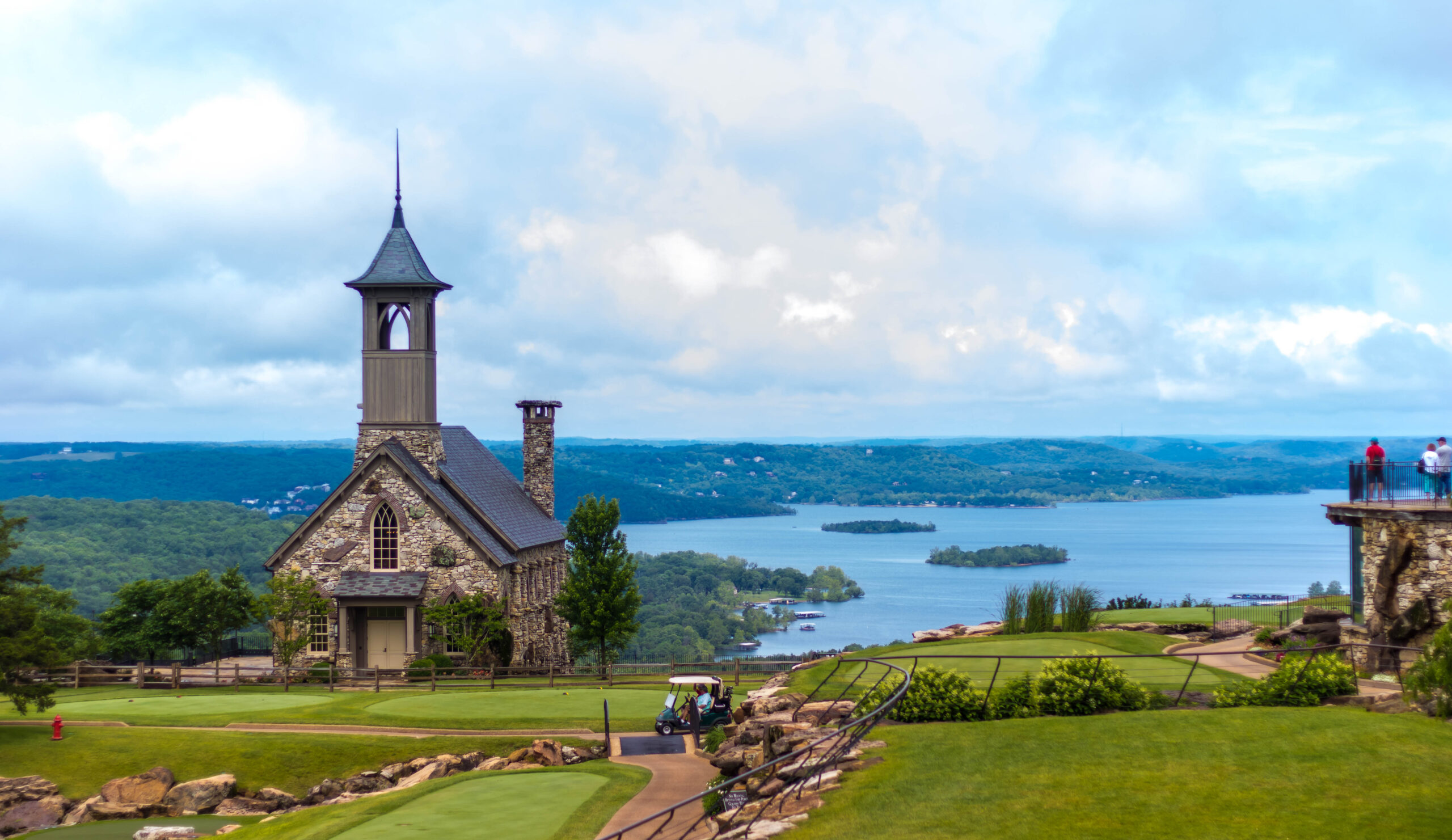 ---
Branson is one of the most thriving cities in Missouri, United States, making it an excellent spot for starting a business, starting a family, or retiring. The climate is pleasant, there are plenty of outdoor activities for people of all ages, and the scenery is stunning.
Branson may not have many residents, yet it provides all the conveniences of a much larger city. You'll love living in Branson thanks to its prosperous economy, well-funded schools, reasonable cost of living, an abundance of entertainment options, and beautiful residences.
1. It is home to Cox Community Health Center
The hospital and specialist clinics in Branson offer comprehensive medical care to locals and tourists alike. The 111-bed Cox Community Health Center was recently named one of the United States' 100 Best Orthopedic Hospitals and one of the top ten hospitals in Missouri.
In terms of medical professionals, Cox has a lot of top-notch doctors working for them. Cox employs more than 100 doctors specializing in anesthesiology, cardiology, emergency medicine, family medicine, family medicine/obstetrics, general practice, general surgery, gynecology, infectious disease, internal medicine, nephrology, neurology, and obstetrics.
2. The schools in the area have the best facilities
Branson places a high value on education, as the Tri-Lakes area has access to well-funded, cutting-edge facilities. The Branson R-IV district now has five public schools and several private schools. Branson Public Schools has about 2,500 pupils and employs over 150 teachers, maintaining a low student-teacher ratio of 1 to 16. Many Christian families choose to send their children to private Christian schools like New Life Academy because of its emphasis on Christian values in addition to academic excellence.
You can pick a school in the area with confidence, knowing that it has access to state-of-the-art technology, sports complexes, and science/computer labs.
Those interested in higher education will find the College of the Ozarks in Point Lookout, Missouri, only a short drive south of Branson. Located on a 1,000-acre campus, this four-year institution is home to more than 1,600 students.
Vocational schools like Omar Gibson Vocational Technical School and Ozarks Community Technical School can be found in Branson, as can many public interest organizations providing education to the community.
3. Choose from the numerous golf courses available in the area
The Branson Hills Golf Course is located in the scenic Ozark Mountains, and it has won numerous awards. The course was designed by Jack Nicklaus and Arnold Palmer, and it features five sets of tees in honor of Missouri's legendary golfers.
The Pointe Royale Golf Course is a world-class championship layout, and it can be found in a beautiful condo community on Lake Taneycomo, just south of Table Rock Dam in Branson, Missouri. The Thousand Hills Golf Resort is an 18-hole, 5,111-yard course in the center of Branson, close to all the city has to offer.
Situated three miles east of downtown Branson Landing, the Holiday Hills Golf Club is a par-71, 18-hole course that has undergone extensive renovations.
4. Take the kids to Silver Dollar City
Silver Dollar City, established in 1960 atop MarvelCave, is a replica of an Ozarks village from the turn of the 20th century. It features themed rides like a steam train and a log flume from the 1880s, handicrafts and artwork made by local artisans, mountain music performed at various locations throughout the park, street shows, restaurants, and snack stands.
Since its opening, it has been Branson's number one tourist destination and a top draw for the whole Midwest.
5. Catch a play at The Homestead Theater
Shepherd of the Hills Homestead and Outdoor Theater has been producing the largest outdoor historical drama in the United States since its opening in 1960. Every night, a group of native actors perform scenes from Harold Bell Wright's "The Shepherd of the Hills" in the massive outdoor amphitheater bearing the novel's name.
In addition to the 230-foot Inspiration Tower and the rustic yet historic "Old Matt's Cabin," the Homestead also features a variety of daytime activities and attractions. If you visit Branson and end up bored, it's your fault because there are so many things to do!
6. Shop at one of the country's most prominent shopping destinations
Massive factory outlet malls have helped Branson rise to the position of second-largest outlet shopping destination in the United States. Clothes, handcrafted presents, home items, luggage, jewelry, shoes, and other beautiful assortments can be found at reduced costs in many huge discount stores and hundreds of unique stores.
Go to the Branson Landing on Lake Taneycomo to see the sights of a brand-new $420 million recreational complex. There are more than 140 high-end waterfront condos in the area, along with over 100 restaurants and stores, including Bass Pro Shops and Belk. The complex features a 260-room, 4-star Hilton hotel, a 220,000-square-foot convention center, and an adjacent boat dock.
7. Visit one of the three lakes in the city
Three beautiful lakes can be found in Branson.
Popular Table Rock Lake is located about ten minutes south of Branson and was developed for recreational use in the late 1950s. Many people from the area, as well as tourists, enjoy watery sports, including boating, swimming, parasailing, scuba diving, and more. Lakefront mansions and relaxing vacation spots are hidden in quiet nooks and crannies. Table Rock Lake is most widely recognized for its excellent bass fishing, but it is also becoming increasingly famous as a tournament spot.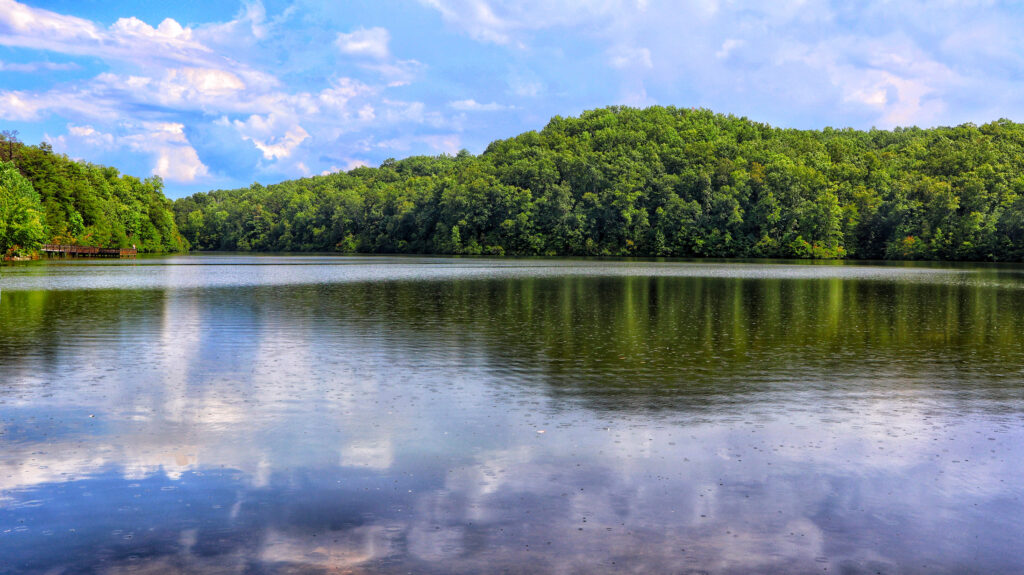 Table Rock Dam is the starting point for Lake Taneycomo, which stretches for 22 miles from Branson to Forsyth, Missouri, further south and west. Taneycomo is the most popular lake in Missouri for catching trout because of its ideal conditions for trout all year round.
Bull Shoals Lake, which has its beginnings in Forsyth, provides many of the same options for outdoor recreation and athletics as Table Rock does, but in a more rural setting. Water sports enthusiasts and scuba divers frequently visit Bull Shoals.
8. Explore the outdoors near the scenic Ozark Mountains
Branso is a fantastic vacation destination because of its convenient location near the lovely Ozark Mountains and its exciting attractions. Visitors and locals alike can choose from various camping, biking, canoeing, hiking, boating, picnics, and other outdoor recreation options.
Several championship golf courses and public and private nature parks can be found in the region. The Missouri Department of Conservation sets hunting seasons and enforces laws. When kids become tired of daytime amusements, drama under the stars at an outdoor theater is plentiful.
9. The weather makes it a favorable destination for tourists
The Branson Tri-Lakes region enjoys all four seasons and is known for its beautiful landscape of forested hills and shimmering lakes. Visitors flock there all through the seasons because of the pristine environment, which includes abundant natural beauty, easy access to outdoor activities, and well-maintained roads and trails. In the spring, beautiful dogwoods and redbuds bloom, and in the fall, the leaves turn a rainbow of hues. Deer, foxes, coyotes, bobcats, and other wild creatures and birds populate these areas.
Nearly all of the precipitation falls as rain, with an annual average of 40 inches. The annual average snowfall is 15.9 inches. Because of new strategies for extending the tourist season, many Branson establishments are now accessible all through the year. More and more individuals are making the trip to Branson between Thanksgiving and the New Year every year.
10. Tourism helps to keep living costs and tax rates low
Tourist dollars are a big reason why Branson has such low local taxes. In fact, compared to the national average, Branson has a 20% lower cost of living.
The median home price is $245,360, and there is a vast range of home types in the Tri-Lakes area. Find the perfect home for you and your family at any price point, from mansions on the lake costing several million dollars to modestly priced suburban bungalows.
In Conclusion
Although Branson might be a small city, it sure has a lot going on for it. There's an abundance of indoor and outdoor activities, scenic beauty, a low  cost of living, favorable weather, great schools and health facilities. If this city ticks all your boxes, then start packing!