Pros and Cons of Moving to Boise ID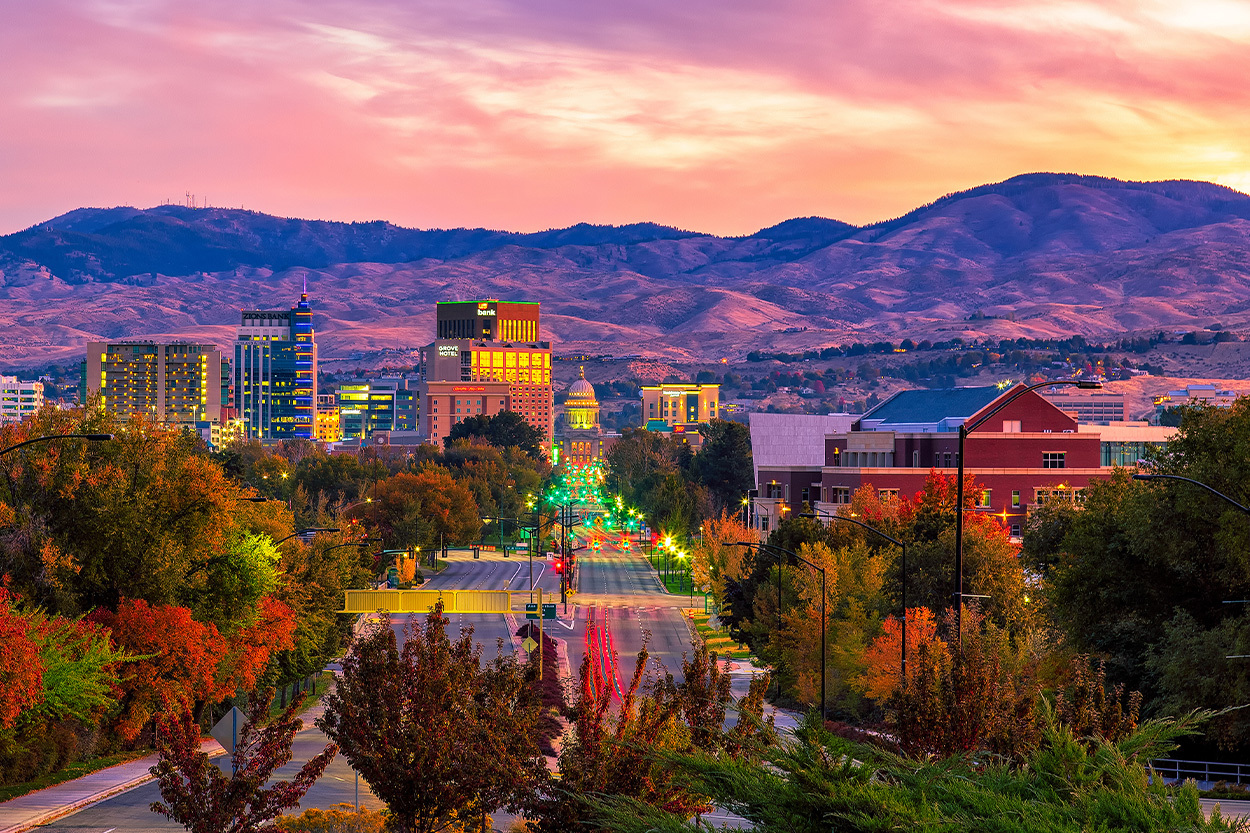 ---
Seems to me that someone is interested in moving to Boise Idaho.
You're probably wondering if it's an actual ok place to live or just a place to order non-stop baked potatoes.
Let me be the first to tell you that Boise has a lot more to it than meets the eye.
However, that applies both to the good and bad things.
So in today's video, I'll reveal the most important pros and cons that you should know before moving to Boise Idaho.
Let's get started!
MAF Widget
Con #4, Lack of diversity
One of the first things you'll notice about Boise is that the population is, well, kinda vanilla.
The city has never been known to be that diverse. And this is a trend that doesn't seem like it will change anytime soon.
Even on the state level, Idaho is one of the least diverse states in the nation. So if you're partial to a bit more variety, I'd x this one off your list.
Con #3, Weather inversion
Assuming you're as ignorant as I was a few hours ago and have no idea what a weather inversion is, allow me to explain.
This phenomenon happens when cool air is trapped on the ground under a layer of warm air. At first glance, that may seem like a harmless situation.
But what the weather inversion causes in Boise is a thick and persistent smog that can make the days look dreary and pose a threat to those suffering from asthma.
Just imagine you're a genie. But instead of living in a lamp, you live in a vape pen. That's what it's like living in certain parts of Boise when a weather inversion occurs.
Yea, that doesn't sound like a lot of fun.
Con #2, Isolation
If you plan on moving to Boise, I have one very important piece of advice.
Only do so if you REALLY like Boise and don't plan on frequenting other cities. Because when living here, you'll pretty much be isolated from everywhere else.
In fact, Boise is so isolating that I'm not sure if citizens truly like the city, or if it's just a case of Stockholm syndrome.
The closest big city is Salt Lake City–which is a whopping 5 hours away. So unless you like to take really long road trips, this is something to consider.
Con #1, Low wages
Now for the biggest con of all.
Working in Boise does give you access to a fair amount of jobs. But the pay is rather depressing.
On average, workers make $4,000 less per year here compared to the rest of the country. I mean, if making less money somehow excites you, then go for it. But for this reason alone, I wouldn't even think of moving to this city.
However, if you do plan on moving to a new city, allow me to share some good news.
Homeandmoney.com is probably the best way to buy a house in 2022.
That's because this company will hook you up with your very own personal assistant who will help you find an agent, get funding, and basically do all the heavy lifting for you.
Best of all, the service is absolutely free!
Just fill out the quick form below to get started.
MAF Widget
Ok, now let's check out some pros of living in Boise.
Pro #4, Great cuisine
The food experience in Boise is one of the best things about it.
This city has over 800 restaurants to choose from. Most of these restaurants are typical American cuisine, but there is a very strong Mexican and Latino presence in the area.
But the star of the show in Boise isn't the food. It's the wine.
You'll find plenty of local bottles in the city, all of which are loved by its residents.
You'll also be able to enjoy the domestic breweries in the area. And if you drink enough of the stuff, you might even forget about how much money you could be making if you lived in a different city.
Pro #3, Safety
One major selling point for living in Boise is just how safe it is.
If you're like me, you've probably heard your parents and grandparents talk about how they used to be able to leave their doors unlocked and not worry about crazy people.
Well, Boise must be one of those mythical places that were trapped in time, because that's exactly how the citizens live today.
You can think of Boise as one big neighborhood watch community. Everyone kind of looks out for the well-being of everyone else.
So much so that Boise is considered the 8th safest city in the world to live.
Making it the best place to live if you ever find yourself needing to be placed in witness protection.
Pro #2, Outdoor activities
Outdoor enthusiasts will absolutely love Boise.
There are just so many things to do outdoors to keep you busy. For instance, you can go mountain biking, paragliding, rafting, camping, and the list just goes on and on.
Just learn from my mistake and don't mix the city's love for wine with an activity like mountain climbing. Unless you also want to struggle with short-term memory loss.
What was I talking about?… Oh yea…
Pro #1, Cost of living
We've established that pay is considerably lower in Boise, but there is a silver lining.
In this city, the cost of living is a lot lower than in other parts of the nation.
And this is one of the main reasons why Boise has seen an influx in transplant residents as of late.
And when you consider the city's size, amount of activities, and natural beauty, it's easy to see why it's in such demand.