Top 10 Pros and Cons of Living in Amarillo, TX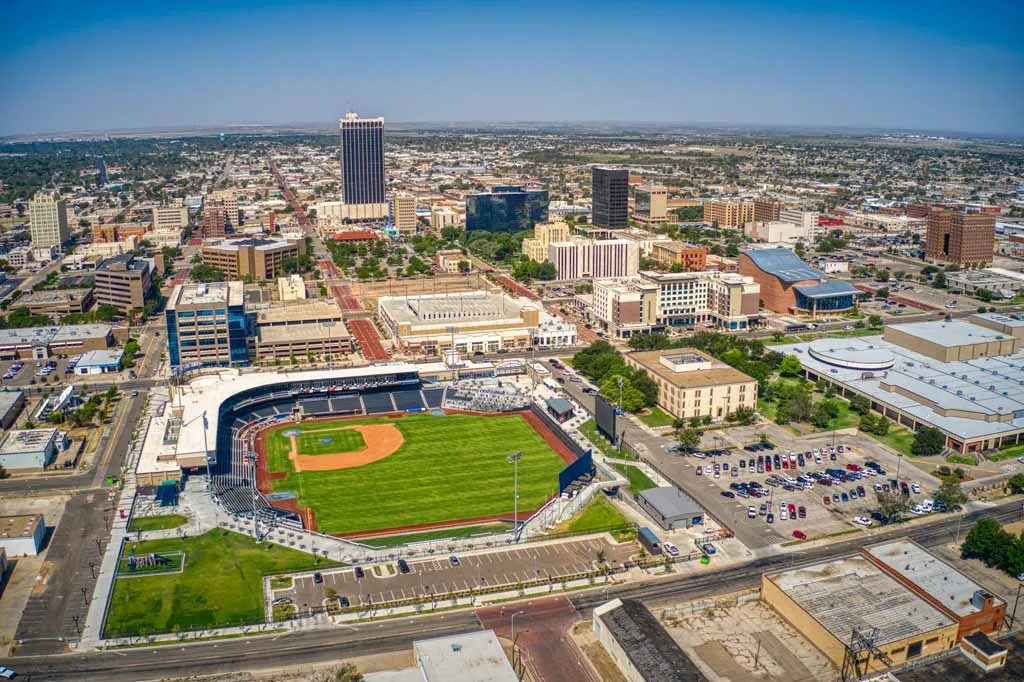 ---
Amarillo, a picturesque city in the Texas Panhandle, is well-known for its cowboy heritage. Amarillo earned the names "Helium Capital of the World" and "Bomb City" due to its proximity to a nuclear weapons manufacturing and disassembly plant and helium fields. Don't worry though; it's not as bad as it sounds at first.
Amarillo's flourishing economy is largely because of the city's world-famous Texan steak, which is also among the city's other top draws.
Despite these attractions, Amarillo has much more to offer. Likewise, the city has its not-so-great aspects too. Keep reading as we discover 10 pros and cons of living in Amarillo, TX!
1. There's never a dull moment here
There's so much to do in Amarillo, it might be difficult to decide how to spend your weekends and holidays.
There is something for everyone in town, whether they are nature lovers, baseball fans, or history nerds. You can start your vacation off right by going camping, mountain biking, and hiking in Palo Duro Canyon State Park.
If you want to live out your inner adventurer, Wonderland Amusement Park is a great place to start. The Cadillac Ranch is also notable as an unusual tourist attraction. It was one of the hallmarks of the old Route 66. The Amarillo Zoo is a great place to see animals up close, and the Amarillo Botanical Garden is a lovely place to stroll through and admire the plants.
It goes without saying that if you don't see any cowboys or attend any cowboy-themed activities in Amarillo, you haven't really experienced the city.
The Amarillo Civic Center is home to the World Championship Ranch Rodeo. At the same time, Amarillo's Livestock Auction and the World Championship Chuckwagon Roundup draw visitors interested in cowboy culture from all across the United States.
2. The city is the typical American town
Amarillo exudes a classic American vibe. The entire community gets together every year on July 4th for barbecues and other patriotic celebrations, and the neighborhood celebrates with parties that make visitors feel right at home.
IFor instance, in August, you can attend the Center City Block Party. The downtown district of Amarillo hosts the festival, which features a wide variety of exciting events and activities. Across the street is the Amarillo Farm and Ranch Show, showcasing the town's historic Texan heritage.
If you are a newcomer to this lovely community, your neighbor may welcome you with a delicious casserole. If you want to experience true American warmth and southern hospitalitya good time, look no further than Amarillo, Texas.
3. A mild climate
It's no news that Texas has a hot climate. Nonetheless, Amarillo is not quite like that. In terms of climate, it is semi-arid.
Surprisingly, there are four relatively mild seasons in the city. The summers are warm without being unbearable, while the winters are cool without being frigid. Temperatures in the summer, especially in July, can reach 91 degrees F, and the average annual rainfall is 21 inches.
The temperature in the winter rarely drops below rises over 32°F. During the winter, the city is subjected to an average of 15 inches of snow.
4. A low commute time
If you have to commute to work, you probably want to live somewhere that gets you to work quickly. Commute times in Amarillo are among the shortest of all major U.S. cities.
In comparison to the national average of 26.4 minutes, the average commute time in Amarillo is just 17.7 minutes. Amarillo City Transit provides a reliable bus service that makes getting aroundabout the city a breeze.
Because of its location, the citymetro is easily accessible from both the east-west Interstate 40 and the north-south Interstate 27. It is because of the town loop route 335 that the city does not have extremely bad traffic.
5. A high crime rate
Amarillo is widely known for its high crime rate. Both the property and violent crime rates there are twice as high as the national average. As you can see, the crime rate in this area is quite high and requires extra caution.
It's estimated that in Amarillo, one in every 120 people will be the victim of a violent crime, and one in every 27 will be the victim of a burglary.
6. A ton of great schools to choose from
Public schools in Amarillo are some of the best in the state. The local government and schools are well recognized at the state and federal levels. Fifty-five schools make up the Amarillo Independent Schools District, which serves the public school needs of the greater Amarillo area.
Belmar Primary School, Woodlands Elementary School, and Sleepy Hollow Elementary School are some of the best elementary schools in the area.
And if you're looking to pursue higher education, the city is home to Texas Tech University, West Texas A&M University, and Amarillo College.
7. A low cost of living
Living expenses in Amarillo are low compared to similar cities. Its score of 80.1 is significantly lower than the national average. Costs for basic foodstuffs are lower than average because of the abundance of farmer's markets and the robust ranching business.
In addition, the city's median home price is $195,844, one of the cheapest in the country.
The cost of transportation is also manageable. A single adult can ride the bus one way for only $1, and for just $2, you can ride all day long.
8. Quality healthcare facilities
There's no denying Amarillo's status as the Texas Panhandle's primary medical hub. The medical care here is better and more effective, and residents also enjoy other benefits.
Both the BSA Health System and the Northwest Texas Healthcare System, which are based in the city, are nationally recognized for the quality of their heart and pediatric treatment, respectively. On the other hand, the Harrington Cancer and Health Foundation is widely recognized as an excellent medical center.
Amarillo's ability to provide affordable housing for patients and their loved ones is arguably the city's greatest asset. Patients' families can stay at the Ronald McDonald House of Amarillo (RMHA) while their children receive treatment at nearby hospitals.
9. Tax burdens are high
Taxes in Amarillo are quite high, in contrast to the city's cheap cost of living. There may be no income tax in the city, but you still could have to pay other types of taxes, such as sales taxthose on purchases and property taxor ownership of property.
There is a combined 8.25% sales tax in this metropolitan area, with the city adding 2% and the state imposing the remaining 6.25%.
10. A thriving economy
Because of its rich agricultural history, Amarillo has been known for its high-quality meat processing and beef distribution since the 1800s.
The city's growth is primarily due to its strong manufacturing and energy sectors, and it is a significant player in the American market for helium.
Being at the junction of Interstates 40 and 27, and on the historic Route 66, the citycommunity benefits from both commerce and tourism. AmarilloAmarilloThe city offers a diverse range of job opportunities, thanks to the diversification of its economy.
Additionally, the city is a center for the aviation and aerospace sectors. It hasThey have companies like Bell, which focuses on vertical takeoffs and landings, and TACAir, which provides services for aircraft. The city of Amarillo, Tyson Foods, Pantex, Owens Corning, and Baptist St. Anthony Health Care System are some of the largest employers in the city.
In Conclusion
Amarillo ticks all the boxes for a good and ideal city; a low cost of living, a vibrant economy, availability of excellent schools, and many fun things to do. However, it's also important to consider the drawbacks that come with living in this city, such as the high tax burdens and high rate of crime.