10 Things to Know Before Moving to Cary, NC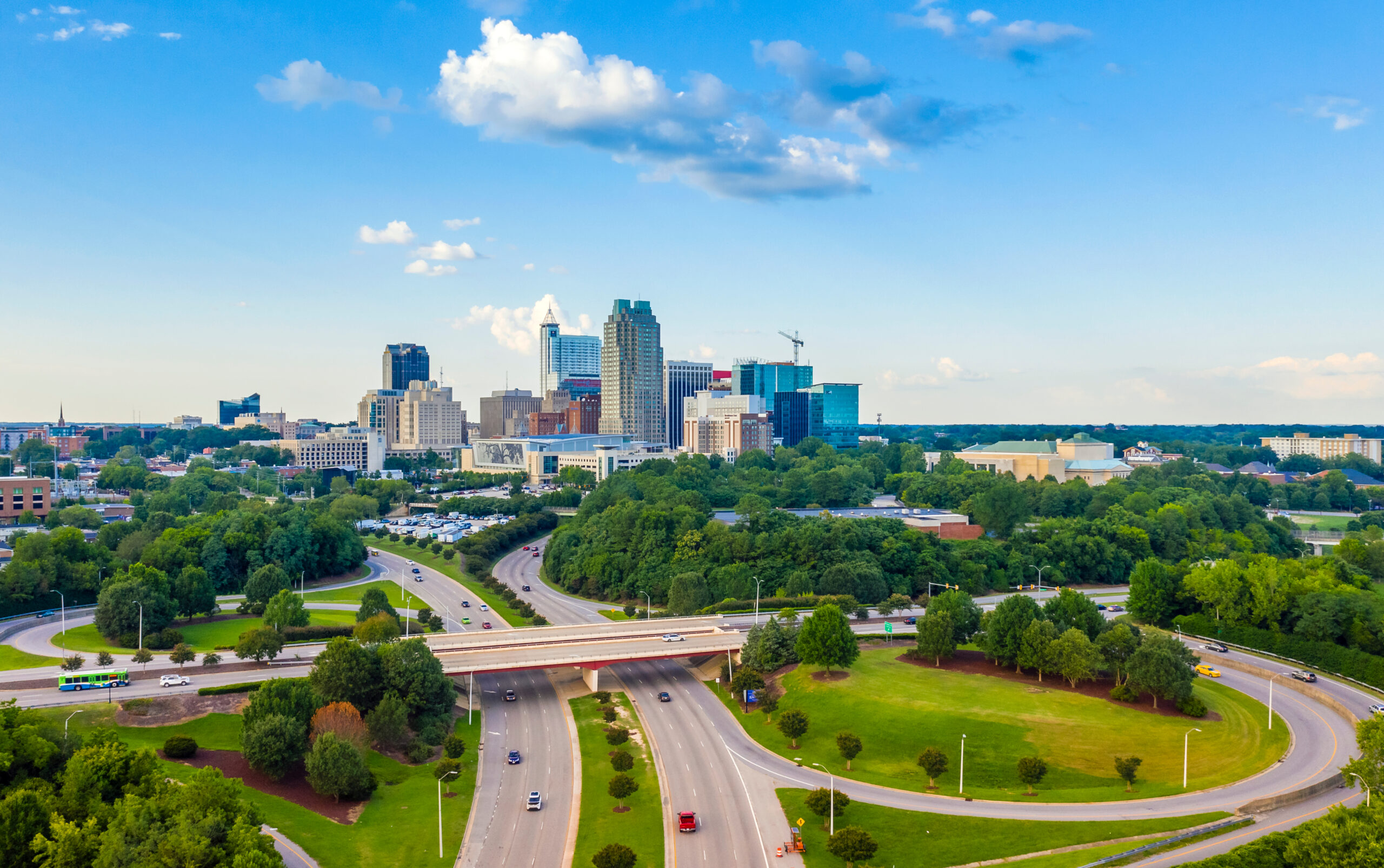 ---
Everyone's moving to Cary, and you're wondering why. This city in North Carolina is one of the most desirable places to live on the East Coast because of its stunning environment, great quality of life, thriving businesses, top-notch entertainment options, outstanding educational quality, and welcoming culture. But what is life in Cary really like? Let's check out 10 things to know before moving to Cary, NC.
1. The city has lots of great schools
Education is the cornerstone of a thriving community like Cary's. Some of the country's best schools are in this area, making this an excellent place to live, especially if you have kids.
Education is a top priority for people and it's easy to see why: the region is home to some of the world's best colleges and universities (Duke, UNC, NC State, and more). It is also home to some prestigious private institutions like Cary Academy and Chesterbrook Academy, as well as high schools like Green Level, Green Hope, and Panther Creek high schools.
2. Tons of jobs available
The Raleigh-Cary area is one of the best regions to find a job in the United States. Cary is now home to MetLife's technology headquarters, and RTP is just a short drive away. And since Cary is so close to the airport, it's convenient for residents to travel to other states.
Companies like Google, SAS, IBM, Cisco, Apple, and many more are establishing operations in the neighborhood because of its favorable economic climate and emphasis on technology, healthcare, and education.
3. Crime is at an all-time low
When it comes to personal safety, Cary consistently ranks high. This city has been listed among the top 10 Safest cities in the U.S. The crime rate drops when people have enough money to live comfortably and have access to good healthcare, education, and employment opportunities. Thankfully, Cary ticks all of these boxes, and that's what makes it such a safe city to live in, and you can sleep with your two eyes closed.
4. A convenient location
Cary is a great place to settle down because it's close to just about everything and everywhere.Traveling to the beaches or the Blue Ridge mountains will take less than two hours.
This city is the central location when traveling between RTP, Raleigh, Durham, and Chapel Hill. You can be in downtown Raleigh in just 15 minutes, Durham in 20, and Chapel Hill in just 28. Its proximity to several major highways also makes it easy to access the nearby interstate. 
5. A slightly high cost of living
Although the cost of living in Cary is 5% higher than the national average, the pleasant and safe environment that residents enjoy here justifies the higher price tag.
The median home price is $626,346, and the average rent is $1,666. The real estate market in this city is quite competitive, and home prices are higher than in neighboring cities like Durham and Raleigh.
6. A city with a small town feel
If you prefer to live in a city with a small-town, laid-back vibe, you'll love Cary. It's big enough to be called a city, but not so big that its residents lose their sense of community or its small-town atmosphere, and you get to enjoy the conveniences of city life while enjoying the charms of a small town. There's even an actual town hall!
7. Lots of great parks
There are 31 parks in the city, and they're all managed by the Cary NC park system. Some of these parks are as small as a few acres, while others are as vast as more than 300 acres. They have lakes big enough for boating, some have challenge courses and splash pads, and others have skate ramps suitable for kids of all ages. Most of these parks can be accessible by greenways and some of them include:
Bond Park: Located in the heart of Cary, on 310 acres, Bond Park is a popular recreational area. This gorgeous park features four miles of greenway paths, a community center, a boathouse, the Sertoma Amphitheater, and a playground for kids.
Jack Smith Park: This park is one of the newest in the city and has imaginative play spaces, a splash pad, a dog park for dogs of all sizes, a climbing rock, picnic shelters, and stunning pieces of public art.
Marla Dorrell Park: The Marla Dorrell Playground is a place where children of varying cognitive and motor abilities can come together and have fun playing in a stimulating, multi-sensory setting.
North Cary Park: This is a favorite among locals and visitors alike. The playground is beautifully crafted and complements the surrounding environment. It has multiple steep slides, sand volleyball courts, basketball courts, climbing boulders, and a playground.
8. Downtown Cary is amazing
A wonderful blend of old and new, downtown Cary is a sight to behold. Beautifully placed benches and tables can be found all along Academy Street, and the Downtown Park features classic activities like shuffleboard and chess for residents to enjoy while relaxing with friends and neighbors.
The ancient buildings and cutting-edge conveniences found in downtown Cary provide a stunning visual contrast. If you're in the mood for a classic play, you can visit the historic Cary Theater. It's hard to find a better place to relax with a cup of coffee than Brew cafe. Read a book at Cary Library. Have some ice cream at Fresh: Local Ice Cream.
9. There's plenty to keep you occupied
Cary always has something interesting going on for all age groups, from festivals to concerts to plays.
The Lazy Daze Arts and Crafts Festival in August, the Winter Wonderland in Bond Park, and the North Carolina Chinese Lantern Festival at Koka Booth Amphitheatre are just a few of the most anticipated events.
Visit the nature center at Hemlock Bluffs Nature Preserve. Go shopping at Waverly Place. Have fun with your family at Games On Escapes. Other major landmarks in the city to check out include Chatham Hill Winery, Sri Venkateswara Temple, and Cary Arts Center.
10. Sports is a big deal here
From hockey to golf to football, Cary has something for every sports lover. Visit the MacGregor golf course, one of the best in town.
North Carolina Football Club, a professional soccer team, is based in Cary, and they play their games at WakeMed Soccer Park. Watch a tennis game at the Cary Tennis Park. Go swimming at Cary Swim Club or Triangle Aquatic Center.
Final Thoughts
It doesn't come as a surprise that over 20,000 people have moved to Cary in the last 5 years, and the numbers continue to go up. From the town's safety to the teeming job market, there are lots of reasons many people are hoping to call this place home. And if you choose to move to this city, you'll find that living there is a truly wonderful experience.
Learn More About Living in Cary, NC