Pros and Cons of Living in Virginia Beach, Virginia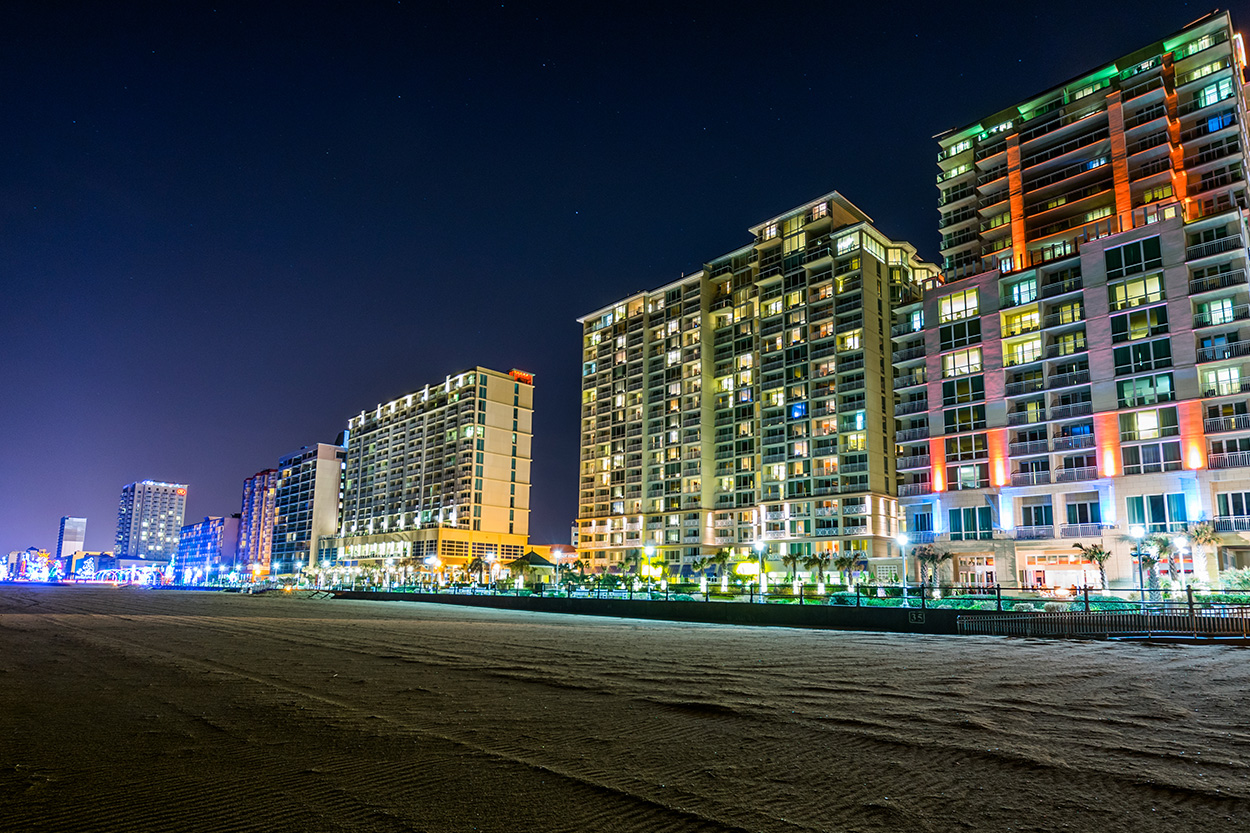 ---
Do not, I repeat, do NOT move to Virginia Beach, Virginia (at least, not until you read this article).
It's very easy to fall victim to people glamorizing cities like Virginia Beach without speaking to the downsides.
That's why I went undercover and took a peek behind the curtain so I could help you make an informed decision.
So if you're ready to learn how good of a city Virginia Beach really is, keep reading.
(and if you rather watch the video version of this article, check that out below).
Con #3, You might go Deaf
I know, this is kind of a random problem to start things off.
But if you're someone who doesn't want to lose your hearing before the age of 40, then you might want to listen up (hehe).
Because Virginia Beach is known to have a specific loud noise that has been known to annoy residents and surprise visitors.
And that is the noise of…
Military jets.
You see, Virginia Beach is a military town. And as such, they tend to frequently send jets in and out of the area.
Now, just how big of a problem is this? Well, if you don't mind stopping conversations for 30 seconds while a jet passes overhead, then it won't be a major issue for you.
But if living in the auditory world of a mission impossible movie isn't your thing, make sure you pick a spot in Virginia Beach where this is less of a problem.
Con #2, Your Car will be your Second Home
Even though jet noise is one of the top things locals complain about, it's not the number one complaint.
Because the clear winner there is traffic.
Now don't misunderstand me. The traffic here is nothing compared to major metropolitan areas, but that doesn't mean it's not annoying.
Virginia Beach isn't one of those places that have traffic and any time during the day. But they do have pretty intense rush hour traffic.
So, just be prepared to spend almost as much time in your car as you do in your home.
(and if you already made up your mind and want to move to Virginia Beach, we found the best real estate agents in Virginia Beach).
Con #1, Virginia Beach will Blow you Away (and not in a good way)
Virginia Beach is one of those places where Hurricanes and tropical storms are pretty much a virtual certainty.
But before you swear off living here for all eternity, you must understand that the bark is often worst than the bite.
The hurricanes that are said to impact Virginia Beach end up changing course more often than not. So the true con here isn't that you'll deal with many hurricanes. But rather, you'll have to deal with the threat of many hurricanes.
Honestly, you can just do what the locals do and laugh it off and go on about your day. Just make sure to not default to this every time or else you'll end up with the Wizard of Oz.
Ok, now let's switch things up a bit and take a look at some of the pros of living in Virginia Beach.
But before we do that, I have some great news to share.
Here at Home and Money, we make the whole process of getting a home easier (even if you're a first-time home buyer).
We have a whole team that will connect you to the perfect agent so you can finally get that dream home. Plus, we'll equip you with your very own personal concierge if you're a first time home buyer–Which, if you've ever purchased a home, you know is a HUGE help considering how complicated the process can be
Best of all, this service is absolutely free!
Just click on the form below to answer a few questions (it only takes 2 minutes).
MAF Widget
Pro #3, You won't have to Homeschool your Kids
If you value education, you'll love this part of Virginia.
Because Virginia Beach has some of the best school districts in the entire state.
Some of those top-ranked schools include Ocean Lakes, Princess Anne, and Salem.
It's pretty much guaranteed that your child will be exposed to an awesome education in Virginia Beach.
And if you're lucky, one day your kid will be able to make YouTube videos about the pros and cons of different cities professionally.
Ahem…please try to steer them to another career path.
Pro #2, Panhandling won't be in your Future
In Virginia Beach, chances are you'll have no problem landing a well-paying job.
That's because this city has an unemployment rate that's lower than the national average. And the income per capita is higher than the national average as well.
You'll be able to choose from jobs in the military, farming, and private industry gigs.
And with all of that money you'll save up, you'll be able to take advantage of the number 1 pro on this list.
Speaking of panhandling, you definitely don't want to resort to begging for money when saving up a down payment.
If you want to keep more money in your pocket (and get free money in the process), check out these First-time homebuyer programs in Virginia.
Pro #1, Things to do
In Virginia Beach, there are a lot of activities to enjoy, especially outdoor activities.
To be honest, this is one of those places that apply to those looking to live an active lifestyle.
If that's you, then you'll certainly enjoy the many waterways and long stretches of sand that Virginia Beach has to offer.
And if you get a chance, make sure to check out First Landing State Park. It has beach dunes, freshwater ponds, and extensive trails that will keep you busy for hours.
Oh, and if you don't like beaches or dunes, or outdoor activities. I only have one question…why are you reading this article? Seriously, Netflix exists. Scram.
So what's the verdict?
I mean, that's the most important question, right?
To be honest, whether or not you'll like living in Virginia beach is a matter of taste.
If you're someone who startles easily and doesn't go to concerts because they're "too loud". Well, I predict you'll become extremely annoyed with the jet noises.
However, if you have a kid who constantly plays the drums, the obviously jet noises won't be that much of a nuisance.
At the end of the day you have to know what's a deal breaker and what isn't. But if you ask me, I think the pros greatly outweight the cons.
Until next time!