10 Things to Know Before Moving to Brownsville, TX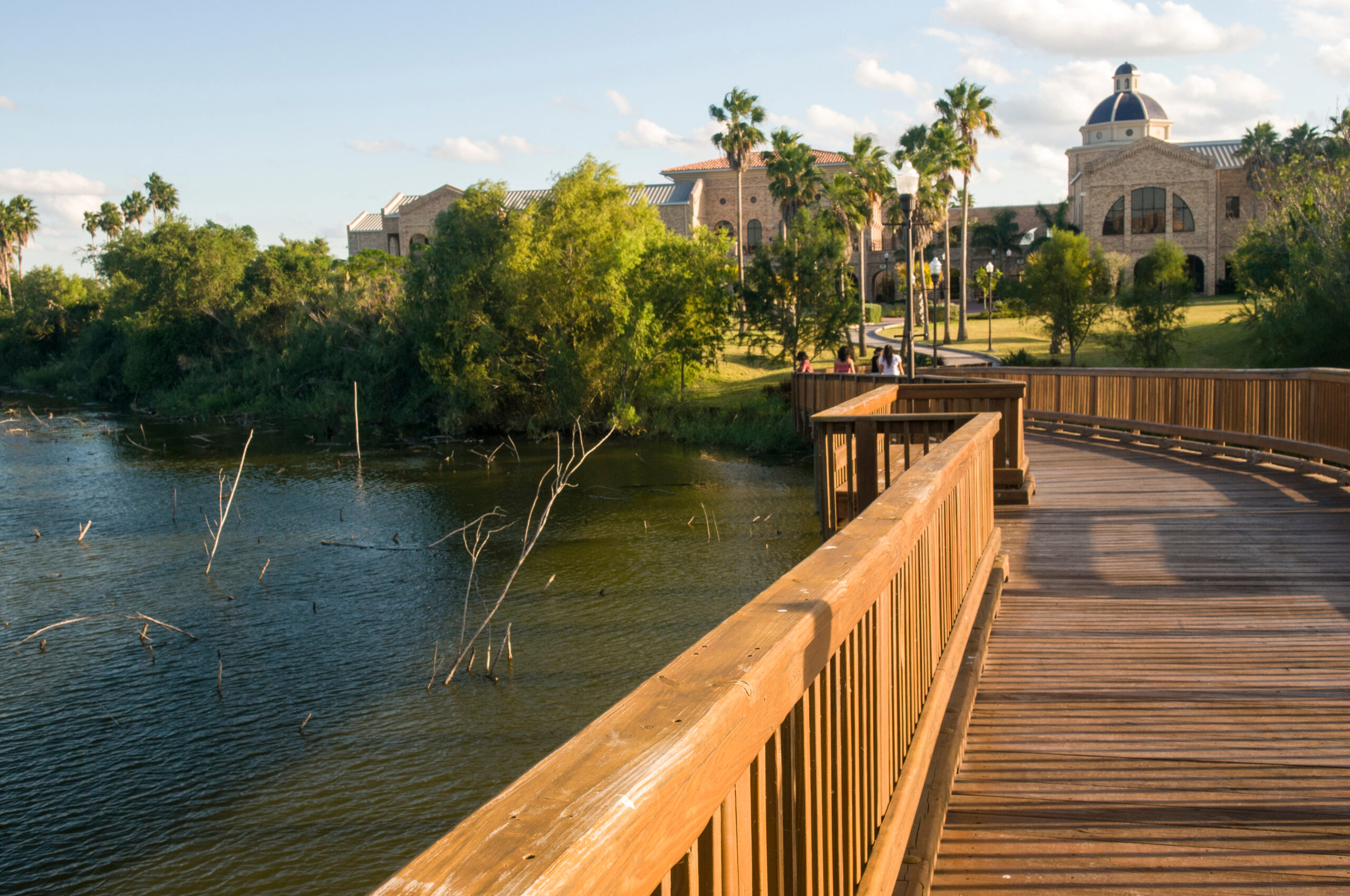 ---
One of the most intriguing places in the Rio Grande Valley is its main city, Brownsville. This city of about 184,000 people has evolved from its pivotal role in the Mexican War and the Civil War to a hub for space travel, high-end real estate, and global communication and trade.
Given its proximity to Matamoros, Mexico, and the Gulf of Mexico, it's not hard to see why this city has such a rich cultural tapestry. If you're looking to learn more about what this city has to offer, keep reading as we talk about ten things to know before moving to Brownsville, TX!
MAF Widget
1. A rich history
Every citizen of Brownsville can take pride in their city's significant part in the American Civil War.
Because of its location on the Rio Grande, this city played a vital role in the international trade that was taking place before the conflict broke out. The battle of Brownsville was from November 2-6, 1863 in which the Union Army succeeded in disrupting the Confederate blockade runners.
Both the original Fort Brown, constructed in the 1840s, and the "Old Morgue" that was built there in the 1920s are today recognized as important cultural institutions. Meanwhile, items from the city's significant military past can be found in the Historic Brownsville Museum.
These historic artifacts attest to the city's importance as a strategic confederate port throughout those turbulent times.
2. Lots of great schools
There are 82 schools in Brownsville, with 71 of them public and 11 private. There are several excellent primary schools in the neighborhood, but three of the best are Ortiz Elementary School, Putegnat Elementary School, and Paredes Elementary School. All of these schools are included in the list of the top 200 in the state of Texas.
IDEA Frontier College Preparatory, on the other hand, is the best secondary school in the area, ranked 106th in the country. Brownsville Early College High School, ranked 163rd in the country, is right next door. Veterans Memorial High School is another top-tier school.
In addition, the area is home to many prestigious higher institutions. They include the South Texas Vocational Technical Institute, Brighton College in Brownsville, and the University of Texas Rio Grande Valley.
3. It could get really hot
Brownsville's weather, especially in the summer, gets extremely close to being scorching. Temperatures have soared to 106 degrees Fahrenheit in the past, and they almost never drop below freezing.
More than 2,700 hours of sunlight will shine on you each year, so put away those long coats and sweaters and pull out those shorts, sunglasses, and sunscreen instead.
4. Everything is close by
The vibe in Brownsville is significantly less hectic than in other major Texas cities like Houston or Dallas. This city's main selling factor is its proximity to essential services, including schools, hospitals, and shopping centers. Nothing is too far off.
The Brownsville Metro runs 16 bus lines around the city, making it easy to travel anywhere in the city quickly. The average travel time from start to finish is approximately 20.1 minutes, making this a great location for those who value efficiency.
5. A diverse cultural scene
Brownsville offers exposure to a wide variety of people and experiences. The area can also serve as a fun destination for the weekend for all visitors.
First and foremost, there are the city's many cultural institutions, such as museums and galleries, which showcase the city's history and artistic achievements. For culture enthusiasts and history nerds, there's the Brownsville Museum of Fine Arts, the Costumes of the Americas Museum, and the Commemorative Air Force Museum.
6. There's little or no traffic
You'll love Brownsville's convenience if you move to this city. The roads mostly have light traffic, so you won't have to worry about getting trapped in traffic very often.
N Coria and Central Boulevard are usually the two streets with the most traffic volumes, as reported by the local conditions traffic monitoring site.
Brownsville's traffic is generally manageable and the streets are well-maintained. So, if you're looking for city streets that are less bumpy than those in Houston, consider moving to Brownsville.
7. A low cost of living
The cost of living in Brownsville is lower than in the state's major cities. With a cost of living index of 73.4, It's 25% less expensive here than the national average. People from all over the country relocate here because of the affordable prices, despite the fact that it is located in the southernmost part of the country.
Likewise, you won't have to break the bank to get decent accommodation here. Housing is incredibly affordable, with a median home price of $181,044. The average rent is equally around $750. This is much cheaper than other neighboring cities.
MAF Widget
8. Medical services are readily available and affordable
In Brownsville, you can get quality healthcare at a reasonable cost. Most of these establishments are growing community centers that offer aid to city dwellers. These low-cost services are available at BCHC – New Horizon Medical Center Main Site – Brownsville.
Payscale reports an average doctor consultation fee of $106, with a dentist visit costing only $90. In addition, an eye doctor's consultation will cost you an average of $98.
9. A diverse job market
Brownsville may seem like a little community, but the variety of available occupations may surprise you.
Two of the fastest-growing sectors here are the petrochemical and aviation repair industries. Animal and crop production are also very successful there. The Port of Brownsville also has a substantial impact on the economy of the surrounding area.
The city is home to many major employers, including Brownsville Independent School District, the University of Texas, Trico Technologies, and National Electric Coil. In addition, ORC Industries and International Shipbreaking offer fantastic chances to find a job that suits your needs.
10. No state income tax
Working folks in Brownsville benefit most from not having to pay income tax. Since there are no state income taxes in Texas, you get to keep more of your hard-earned money.
The fact that retirees in this category are exempt from paying federal taxes on their pensions is also welcome news. Retirement income, including Social Security benefits, pensions, and earnings from retirement accounts, are not taxed at the state level in Texas
Thus, Brownsville's status as a top city for retirees comes as no surprise.
In Conclusion
There are a lot of perks that come with living in Brownsville; a low cost of living, and a relaxed pace of life while enjoying great amenities, no income tax, great schools, and affordable medical services. Excessive heat might be a problem, but with proper air conditioners and hydration, you'll be mostly okay.
Learn More About Living in Brownsville, TX