Pros and Cons of Living in Williamsburg, VA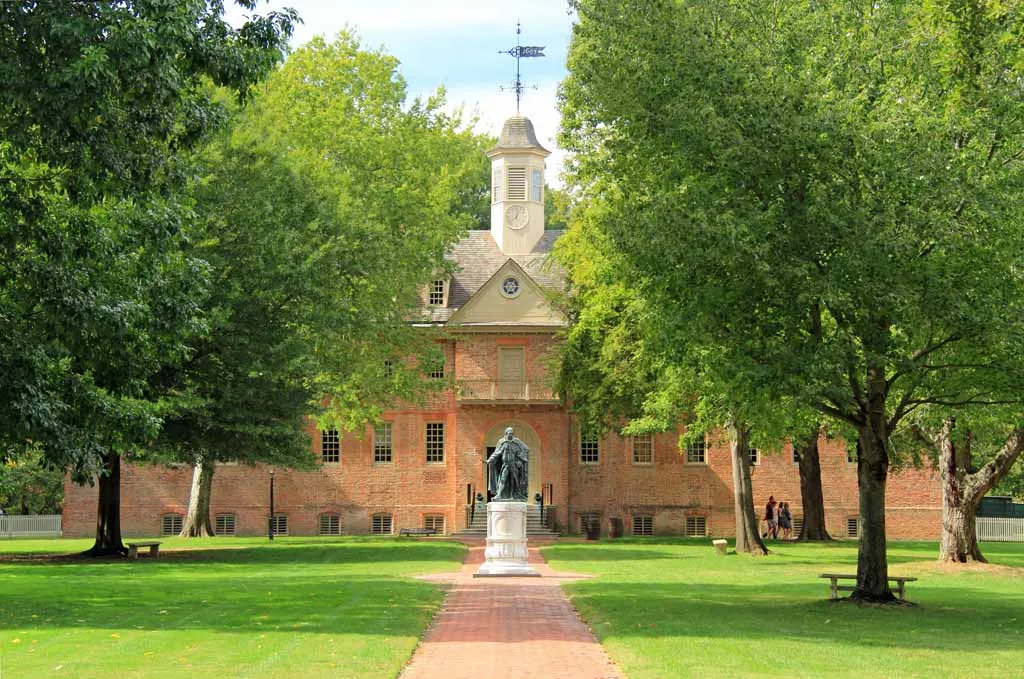 ---
Williamsburg, located in central Virginia, is a historic town with many attractions. The small town has a population of about 15,697 people, and colonial buildings and numerous museums make Williamsburg a hotspot for vacationers. However, this city has its benefits, as well as its drawbacks. Let's check out 10 pros and cons of living in Williamsburg, VA!
Pros of Living in Williamsburg VA
1. A convenient location
Williamsburg is attractive to new residents because it has the feel of a little town while still being close to the big cities. People who live there have easy access to larger cities for shopping, dining, and other activities.
Richmond, VA is only 44 miles away, Norfolk is 42 miles away, and Virginia Beach is only 37 miles away.
Things could get a little boring in town, but when this happens, you can go on a quick visit to these nearby cities for a change.
2. The city has a rich history and culture
Williamsburg is a city full of history and culture. The city, which was established in 1632 and served as the capital of the Virginia Colony, was a major political center before, during, and after the American Revolution.
Today, Williamsburg is home to a number of museums and historical monuments, including the Colonial Williamsburg Historic Area, which contains reconstructions of structures originally constructed in the 18th century. The Governor's Palace was the formal house of colonial Virginia governors and is now open to the public.
Williamsburg is well-known not only for its rich history but also for its dynamic cultural community. The city has a wide variety of museums, theaters, and galleries for the visual and performing arts.
3. Lots of fun things to do
Williamsburg offers a wide variety of exciting attractions.
Tourists can visit the city and learn about its colonial history and its part in the American Revolution by touring the various structures from that era. DeWitt Wallace Decorative Arts Museum and Abby Aldrich Rockefeller Folk Art Museum are only two of the art institutions in the area.
The William & Mary Botanic Garden and Busch Gardens Williamsburg are two popular outdoor destinations in the city.
Naturally, no trip to Williamsburg would be complete without sampling some of the local specialties, such as ham and oysters prepared in the colonial style.
This city is a popular vacation spot because there is so much to do and see there.
4. There's a low crime rate
Williamsburg's safety is one of the best things about the city.
Recently released FBI data indicates that Williamsburg has one of the nation's lowest rates of violent crime, with the city's crime rate being 42% lower than the national average.
If living in a very safe city is a major priority, then Williamsburg checks that list.
5. An excellent school system
Williamsburg is home to some of Virginia's best schools.
Public schools in Williamsburg and James City County are consistently ranked in the top 10 percent of all Virginia school systems. Students in this district also have an average SAT score that is far higher than the statewide average.
Some notable schools in the area include Berkeley Middle School, Walsingham Academy, and Matthew Whaley Elementary School.
Cons of Living in Williamsburg VA
1. A high cost of living
With a cost of living index of 117, living expenses in Williamsburg are a little on the high side. You spend about $156.84 on utilities monthly and $65.55 on internet facilities.
Housing is also expensive in this city, with a median home price of $419,308 and an average rent of $1,389. Point is, you'll have to get a good job to keep up with the standard of living in Williamsburg.
2. The city experiences heavy traffic
Williamsburg is an extremely popular destination for those interested in learning about the Colonial Era. The city's prominence, however, also means that it may get rather busy, particularly in the summer.
Williamsburg has significant traffic because locals and tourists alike need to use the roads to move around. Therefore, traffic can be a serious problem, especially during rush hour.
Drivers should be aware of this and factor it into their plans, giving them more time to get where they need to go.
3. Nightlife isn't exciting in Williamsburg
Because of its historic significance, Williamsburg has sacrificed a lively nightlife. The city has few nightlife options, as there are not many pubs or clubs open once the sun goes down.
But it doesn't mean the city doesn't have its perks. It's the kind of city where you can go for a stroll or a leisurely supper without disturbing anyone because of how peaceful it is.
However, Williamsburg may not be the ideal option for those seeking a boisterous night out in town.
4. Tourists might get in your way
Williamsburg may seem like a sleepy little town, but don't be fooled. The city receives almost two million tourists a year, with the downtown area receiving the highest number of tourists.
If you are thinking about moving here and you wish to live in a calm neighborhood outside of the city center, you should know this, so you can plan accordingly.
5. Winters can be brutal
Williamsburg experiences all four seasons, although winter is especially harsh with heavy snowfall and sometimes ice storms. It's important to prepare for the winter months, especially if you're not acclimated to the cold.
It's important that you get your vehicle winterized and in good condition before the cold weather sets in. Also wear warm gear to keep your body warm and safe when you're out in the cold.
In addition, it is wise to stock up on necessities in case a blizzard or tropical cyclone knocks out power and leaves residents in the dark.
In Conclusion
Williamsburg is a lovely city full of history and charm, but it's not without its drawbacks. The low crime rate, great school system, and convenient location are major benefits, but if you hate being stuck in traffic, or you love having fun in town at night, then Williamsburg might not be for you.