10 Things to Know Before Moving to Oviedo, FL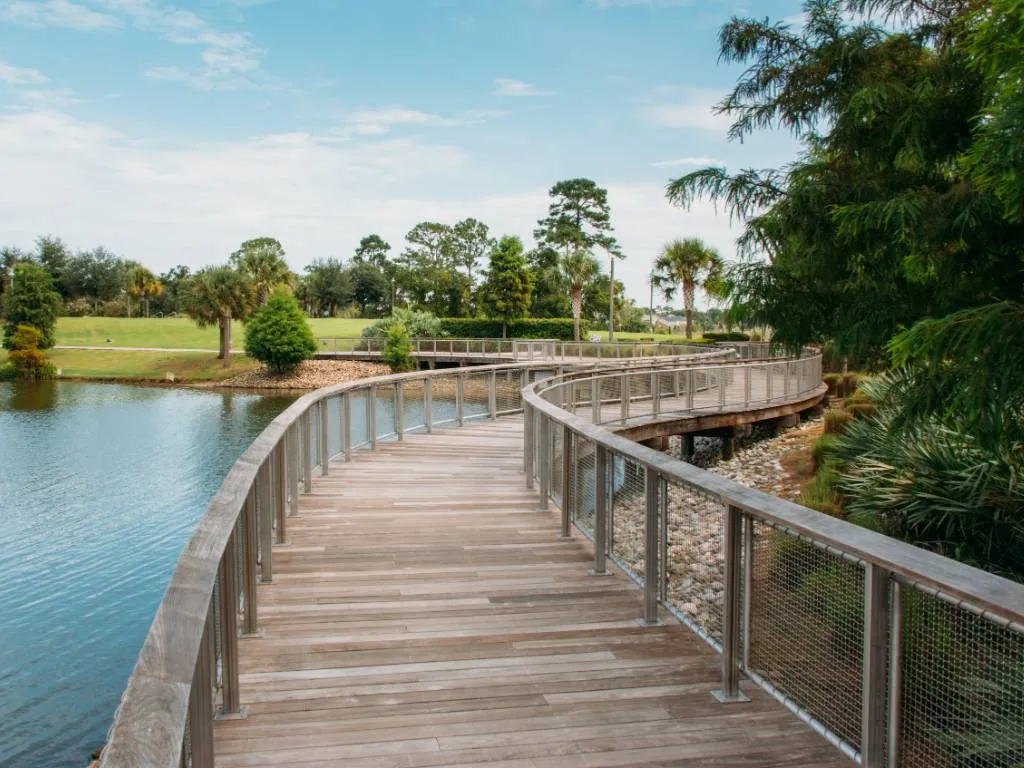 ---
Central Florida usually appears in people's minds as the ideal vacation place. The thrills of Orlando's world-famous theme parks and the city's many beaches are within easy driving distance. Particularly in Oviedo, Florida, there has been a lot of well-deserved praise from both the national press and locals.
There are many positive aspects to this area that make it an attractive location to live, including the welcoming community, thriving economy, breathtaking scenery, and the prospect of raising healthy, happy children and teenagers. Let's check out ten things to know before moving to Oviedo, FL!
1. Seminole County is one of the state's best school districts
It's no longer a secret that Oviedo is a fantastic spot to raise a family. The exceptional quality of the local educational opportunities is a major factor in the region's high rate of youth success. They are part of the prestigious Seminole County school system.
According to Niche.com's rankings, Seminole County has the fourth-best public schools in Florida. Only three of Florida's 67 school districts ranked higher than Okaloosa, St. Johns, and Sarasota County. According to their research, Seminole received an A+ for diversity, an A for academics, an A for college preparedness, and a B+ for administration from Niche.com. Additional grades for the district included a B+ for health and safety, a B for educators, and a B- for infrastructure.
Additionally, elementary and middle school students have the option of attending a charter or magnet school rather than their designated public school. Students in high school also have the option of attending magnet schools and participating in specialized programs.
2. An ideal, family-friendly community
The people of Oviedo take great pride in their close-knit neighborhood. Families looking to settle down in a community with a bright future, a thriving economy, and a strong commitment to diversity should consider making their home here.
The current population of the city is around 37,545. The median age in this town is only 35, making it one of the youngest in the country. The city as a whole has a median household income of $82,402, and 77.8% of its residents own their homes, both of which are significantly higher than the national average of 63.6 percent. Oviedo also benefits from its convenient location. It takes roughly 30 minutes to drive to downtown Orlando from the airport for commuters.
3. Take in nature at Little Big Econ State Forest or The Black Hammock Wilderness Area
Living in Florida, say those who do so, is like having a permanent summer. Because of the pleasant weather and breathtaking scenery, this area is perfect for all kinds of outdoor activities.
The abundance of parks and trails across Oviedo and Seminole County facilitates this. The city oversees a number of recreational and leisure amenities for its citizens to use and enjoy.
The many trails in the area are extremely popular among locals. Despite its location in the middle of a suburban neighborhood, Bear Creek Nature Trail offers a quick and easy way to reconnect with nature. If you're looking for a spot to marvel at massive cypress trees, look no further than Big Tree Park. Flagler Trail South includes a footpath that explores a historic railroad track, and the Econlockhatchee Sandhills Conservation Area has a beautiful three-mile stroll.
Trails for walkers, cyclists, and equestrians abound in Little Big Econ State Forest, making it a valuable resource for the community. There are numerous lovely camping spots for visitors who want to paddle the rivers or fish the streams.
Another popular park is the Black Hammock Wilderness Area. It has a fantastic walk through lush local flora that the whole family will love. An additional hiking area is the Lake Jesup East Tract. This two-mile hike is perfect for the whole gang to enjoy the great outdoors.
4. Attend the Scottish Highland Games or Taste of Oviedo Festival
The lively events that fill the calendar in Oviedo are a big part of what makes the city so appealing to potential residents. The year kicks off in January with the Scottish Highland Games, and it wraps up in March with the Taste of Oviedo street event, where attendees can sample dishes from the most outstanding local eateries.
In addition to the Central Florida BBQ Blowout, other popular events include the Winter Springs Festival of the Arts, the Great Day in the Country Craft Fair, and a Jazz and Wine Festival. In addition, there are a number of seasonal activities like Movies in the Park that are popular with local families.
5. A convenient location
Oviedo is in an exceptional location, which is another great incentive to call the city home. The city sits in the geographic center of Florida and has excellent access to the state's transportation network. As a result, traveling within the state is simplified.
Orlando's convenient transportation options are a big draw for its workforce. This is a great way to get to the heart of the matter. Traveling to Orlando is very convenient. The location of Oviedo is extremely convenient for people working in or attending the higher education sector. The University of Central Florida can also be reached in under half an hour by car.
You'll value the city's proximity to I-95 if you need to reach practically anywhere inside the state of Florida. Getting to an onramp for Interstate 95 from anywhere in Oviedo takes less than half an hour.
Oviedo is in a great spot geographically because it's close to so many exciting attractions. Drive for around half an hour and you can access a number of different beaches, and explore the thrills of Orlando's theme parks.
6. An average cost of living
Because of its (relatively) mild temperature and low cost of living, Florida is a popular destination for people looking to relocate or retire. Oviedo has a cost of living index of 99.3, 0.7% below the national average. Oviedo's median house value is $315,200, which is below the national average of $416,000. RentCafe reports that the average monthly rent in Oviedo is $2,238.
The Economic Policy Institute estimates that a family of four in this city would require an annual income of $86,279 to get by comfortably.
7. It rains a lot
If you've ever been to Florida, you know what to expect: high humidity and regular downpours. The average annual temperature ranges from 49 degrees Fahrenheit in the winter to 92 degrees Fahrenheit in the summer. Oviedo receives an annual average of 53 inches of rain, much higher than the national average. It never snows in Oviedo.
Due to its location in the Sunshine State, Oviedo experiences the same frequency and severity of natural disasters as the rest of Florida, including hurricanes. Make sure you get ready for it!
8. Eat at Habaneros or Oviedo Townhouse
In addition to its many attractions, Oviedo is rich in delicious dining options. Below are some of the most well-regarded restaurants in the city.
Oviedo Townhouse is a classic diner serving tasty American and Greek cuisine, sure to impress. Habaneros is a Central American-themed restaurant and bar. If you're craving Mexican food in Oviedo, stop by Habaneros.
Although Rock & Brews is a relatively small business, this restaurant has earned a stellar reputation for its inventive takes on American standards like burgers, fries, and pizza.
9. University of Central Florida and A. Duda & Sons are the city's major employers
Many Oviedo residents go to Orlando for work, but the city itself is teeming with employment possibilities. According to Payscale, the most popular work positions are Mechanical Engineer, Project Manager, and Paralegal.
Oviedo is home to two of the region's most sought-after employers: UCF and A. Duda & Sons, Inc. The average salary for a worker in Oviedo is $63k a year, while the average hourly earnings is $16.49.
10. Shop at Center Lake Park or check out Arcade Monsters
Interested in learning about the top attractions in Oviedo? Oviedo Mall and Oviedo Park Crossing are two of the most well-known and convenient shopping centers in the area. Center Lake Park is a new community in the heart of expanding Oviedo, and its abundance of shops and water-based activities make it the area's crown jewel.
Although Lukas Nursery is best known as a garden center, Lukas Nursery also features a beautiful butterfly garden and every other kind of plant imaginable. Arcade Monsters is a blast to spend an evening at because it has more than 150 games to choose from.
To Sum it All Up
Many people feel like they've found their home when they move to Oviedo. Residents of this Central Florida city enjoy a low cost of living, excellent schools, a robust economy, first-rate city services, and a supportive neighborhood. There's no doubt you'll fit right in here.
Learn More About Living in Oviedo, FL