10 Things to Know Before Moving to Henderson, NV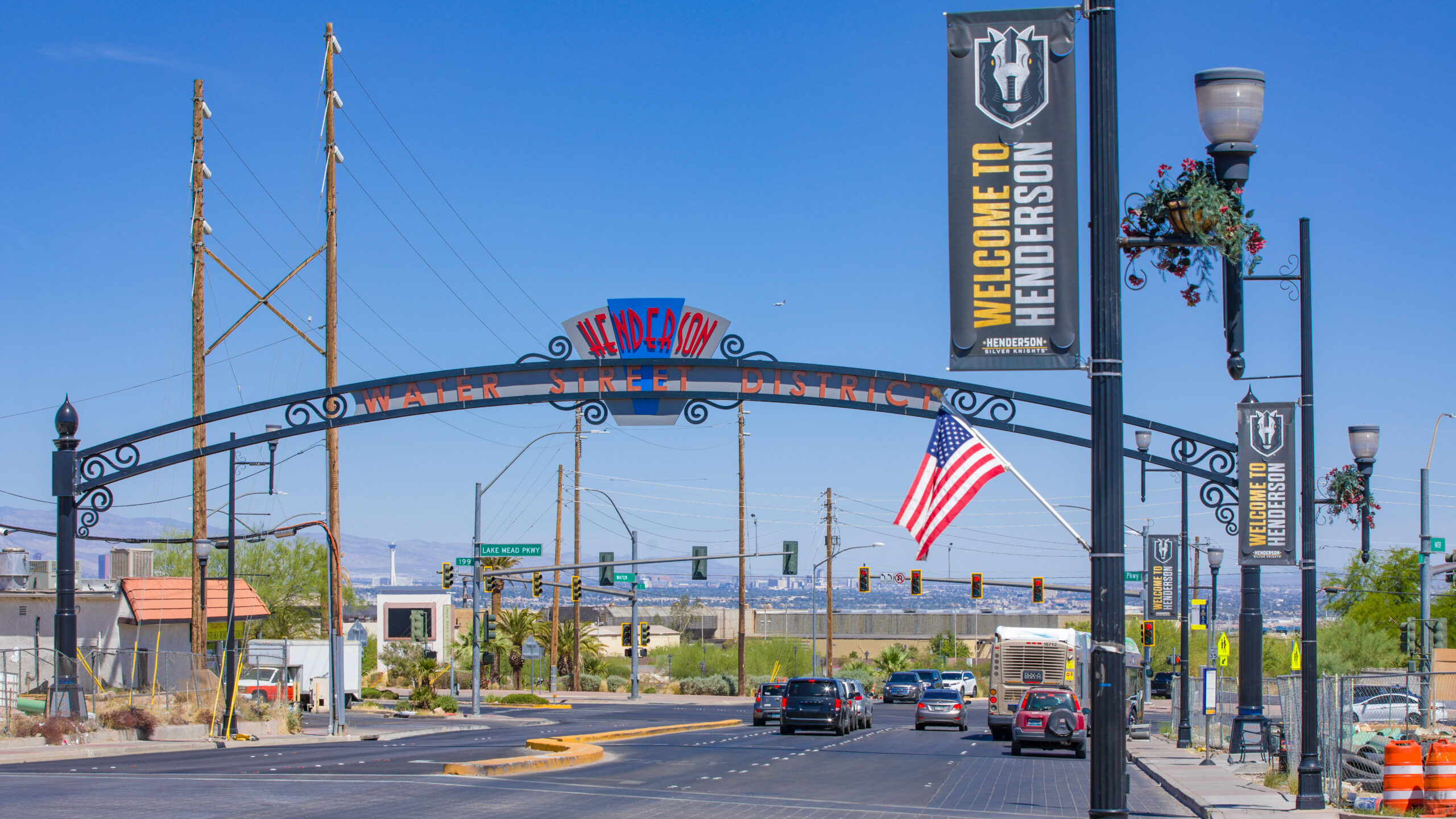 ---
Are you considering making the move to Henderson, Nevada, but have no idea what to anticipate from this thriving and diverse city?
Located about 16 miles southeast of the Las Vegas Strip, Henderson offers a wide variety of activities and attractions that are sure to keep you entertained.
Just over 300,000 people call Henderson their home, making it the ideal blend of a major metropolis and a cozy suburb. Keep reading to find out 10 things to know before moving to Henderson, NV!
1. An ideal location
Henderson's fantastic location is one of its most significant draws. You don't even have to leave the neighborhood to enjoy the best of both the metropolis and small-town lifestyles.
MAF Widget
Henderson is conveniently located about 20 minutes from the famous Las Vegas Strip and Fremont Street, and less than 30 minutes from Lake Mead and the Hoover Dam.
Since it is only four hours from some of California's top beaches, weekend vacations are sure to be a breeze. Besides its many casinos, bars, and restaurants, Henderson is also home to a wide variety of wineries.
2. Lots of outdoor attractions
Living in Henderson, you get to enjoy breathtaking scenery without ever leaving the city limits.
You can go hiking, biking, or just exploring the great outdoors all year long because of the abundance of parks and picturesque nature preserves, as well as the beautiful McCullough Mountain range.
Because of its exceptionally clean air, Henderson was awarded Nevada's Greenest City, so you can breathe easy.
Some of the city's outdoor attractions include Bootleg Canyon, the River Mountains Loop Trail, the Bowl of Fire Trail, the Clark County Wetlands Park, the Cornerstone Park, the Henderson Bird Viewing Preserve, and many others.
3. There are many great schools
Among Nevada's major cities, Henderson ranks high in terms of quality of education. Henderson's schools, which are part of the Clark County School District, consistently outperform the national average in reading, mathematics, and high school graduation rates. The city has 29 primary schools, 9 middle schools, 9 high schools, and 9 colleges.
Some of the colleges include Touro University, Nevada State College, College of Southern Nevada (South), and DeVry University.
4. The communities are close-knitted
If you love living in close-knit communities, you'll love this city. With everything you need so conveniently located, you'll have a high quality of life here. Playgrounds, heated swimming pools, sports courts, dog parks, walking routes, and more can all be found throughout the city.
The local community hosts movie evenings, yoga classes and marathons, and the farmers' markets are very diverse and have anything you might need. The community is welcoming, the city is walkable, and there is an abundance of exciting activities and convenient services.
5. It could get really hot
Henderson, with an average annual high temperature of 77 degrees and more than 300 sunny days, makes sure that you won't be needing your rain boots and heavy coats around here.
However, it gets really hot in the months of July, August, and September, with temperatures exceeding 100°. If you can stand the heat, Henderson offers beautiful, moderate winter weather in exchange.
So if it makes you feel better, the fact that you probably won't ever have to scrape ice off your windshield again makes enduring the heat worthwhile.
6. Traffic is a major problem
Getting to and from Las Vegas from Henderson is a nightmare due to the constant traffic.
As a general rule, you should expect your trips to take an additional ten to fifteen minutes due to the increased traffic. But it often rounds up to 45 minutes, especially when leaving or returning to the city on weekends and holidays.
7. A perfect place for shopping enthusiasts
If you love to shop, Henderson has plenty of stores that you can choose from. From locally-owned specialty shops to well-known malls you'll find it all here.
Shoppers can also find both local and chain retailers in The District at Green Valley Ranch.
MAF Widget
If you'd like to get something for the kids, then Water Street District is the perfect place to look. The shops in this area have a wider variety of unique goods. It's the best option if you're looking for a more personalized present or a nice outfit for your children.
8. A slightly high cost of living
The cost of living in Henderson is 17.7% more than the national average. Reasons for the high cost of living index include the high standard of living, rent/mortgage, transportation costs, and food.
Henderson is one of the most expensive places to purchase a property in Nevada, with a median price of $517,0 00. However, 60% of the city's residents are homeowners, and many of them have been in the same house for nearly two decades.
Apartments in Henderson generally rent for $1,452 to $2,146 a month. The median monthly cost of a Henderson studio apartment is $1,452. On average, a one-bedroom apartment in Henderson would cost $1,696 a month, a two-bedroom apartment for $1,964, and a three-bedroom apartment for $2,146 per month.
9. You might run into a famous athlete
Professional athletes like LPGA golfer Erica Blasberg and NFL Hall of Famer Tom Mack have lived in Henderson and enjoyed the quiet atmosphere.
Even "Rudy" Ruettiger, a football legend at Notre Dame, calls this place home. Get ready, baseball fans, to share the sidewalks with legends like Frank Thomas, Jason Giambi, Rollie Fingers, and Tyler Houston!
10. A fantastic food scene
Henderson has something unique for foodies, and there's an abundance of seafood, steak, sushi, Asian, Italian, Mexican, Greek, brunch restaurants, cafés, and so much more. You'll love the Artisan Booze District if you're a connoisseur of premium booze.
Some of the popular restaurants in town include Juan's Flaming Fajitas & Cantina, Smoke & Fire, SkinnyFats, Hank's Fine Steaks & Martinis, The Cheesecake Factory, Black Bear Diner, Borracha Mexican Cantina, and lots more.
Conclusion
From the community feel to the amazing food scene, there are many benefits that come with living in Henderson. The cost of living, traffic, and hot weather, however, might be a drawback. But if you don't mind these factors, and you get a job to cater to your needs, you'll certainly love living in Henderson.