10 Things to Know Before Moving to Westminster, CO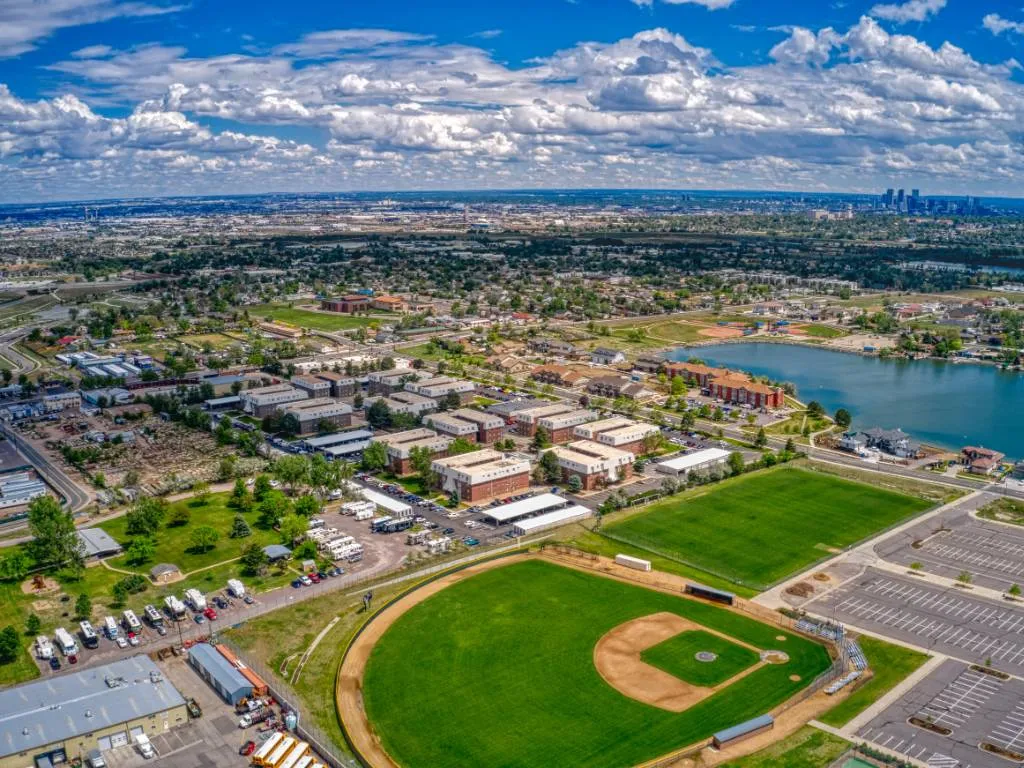 ---
With a population of 115,000 residents, Westminster is the 8th most populous city in Colorado. This city, located in Adams and Jefferson counties, offers a dense suburban feel and is a great place to call home.
From its diverse neighborhoods to its recreational opportunities and local culture, Westminster has a lot to offer.
Let's talk about ten things you should know before moving to Westminster, CO!
1. Westminster has diverse neighborhoods
Westminster is a city characterized by its diverse and inclusive neighborhoods. Each neighborhood offers a unique living experience and caters to a wide range of preferences and needs.
From the suburban charm of Westminster Hills to the upscale Legacy Ridge and the family-friendly atmosphere of Shaw Heights, there's a neighborhood for everyone. The city center is a bustling urban hub, while communities like Hyland Greens and Standley Lake provide opportunities for outdoor enthusiasts.
Whether you seek affordability, luxury, or a mix of both, Westminster's diverse neighborhoods ensure that you can find the perfect place to call home in this welcoming and inclusive city.
2. The property crime rate is higher than the national average
Crime rates have included property crimes like theft and burglary, along with occasional incidents of violent crime. The property crime rate is 45.2, higher than the national average of 35.4.
The violent crime rate, on the other hand, is 12.2, which is less than the national average of 22.7.
It is important to note that crime rates can vary by neighborhood. Make sure to stay in touch with local news sources that can provide recent updates on crime trends and prevention efforts in the area.
3. Immerse yourself in the outdoors at Standley Lake or Big Dry Creek Trail
Colorado is known for its breathtaking natural beauty, and Westminster is no exception. The city has numerous parks, trails, and recreational areas, including Standley Lake and Big Dry Creek Trail.
Standley Lake and the Big Dry Creek Trail are nature's gifts that allow you to immerse yourself in the great outdoors. Standley Lake offers an expansive natural playground for boating, fishing, paddleboarding, and hiking. It's a haven for wildlife enthusiasts, with diverse bird species and well-maintained trails for exploration.
Meanwhile, the Big Dry Creek Trail invites you to find tranquility and connect with nature along its scenic path. Whether you're hiking, biking, or simply taking a stroll, the trail's serene surroundings offer a peaceful escape.
Both of these destinations provide opportunities for outdoor activities and the chance to rejuvenate in Westminster's beautiful natural settings. If you enjoy outdoor activities, then you're in the right place.
4. Westminster is close to Denver and Boulder
Westminster's strategic location between Denver and Boulder is a significant advantage for its residents. Just a short distance from downtown Denver and a reasonable drive to Boulder, this positioning offers numerous benefits.
It provides easy access to diverse employment opportunities, educational institutions, cultural events, and recreational activities.
This proximity allows residents to enjoy the best of both the urban and natural worlds, enhancing residents' quality of life and making Westminster an appealing place to live.
5. The city has 22 public schools
If you're moving to Westminster with your family, you will appreciate the local education system. The city is served by the Adams 12 Five-Star Schools District, which includes 22 highly-rated public schools. This includes preschools, elementary schools, middle schools, and high schools.
Colorado Preparatory Elementary School, John E. Flynn A. Marzano Academy, and Westminster High School are some of the schools in this city.
There are also private and charter schools available, leaving you with multiple school choices for your kids.
6. Explore Westminster's local culture
Exploring Westminster's local culture is a captivating journey of discovery that unveils the city's artistic, historical, and culinary treasures.
From the lively arts scene in the Arts District to community festivals celebrating diverse cultures and from historic landmarks like the Bowles House Museum to global culinary adventures, Westminster offers a rich tapestry of cultural experiences.
Parks, libraries, and diverse communities add to the cultural tapestry, providing opportunities for personal growth and connections with the city's diverse population. In essence, immersing yourself in Westminster's local culture is an enriching experience that adds depth and vibrancy to life in this charming Colorado city.
7. The cost of living is 21.3% higher than the national average
While Westminster offers an excellent quality of life, it's essential to be aware of the cost of living, which is 21.3% higher than the national average.
Transportation and housing costs are above the national average. The median home price in this city is $530,006, which is higher than the national average of $430,300. Utilities and groceries, on the other hand, are less than the national average. A bunch of bananas costs $3.17, and a carton of eggs goes for $2.12.
However, Westminster's cost of living is 0.7% less than the state average, making it cheaper than some other cities in Colorado.
8. Summers are quite pleasant
Westminster experiences all four seasons with varying temperatures throughout the year.
Spring (March to May) sees mild temperatures ranging from 46°F to 61°F. Summer (June to August) offers particularly pleasant weather, with temperatures between 59°F and 72°F. Autumn (September to November) brings cooler temperatures, ranging from 52°F to 64°F. Winter (December to February) is relatively mild, with temperatures averaging from 36°F to 46°F.
These diverse seasons provide a range of experiences. From colorful blooms in spring to festive charm in winter, you'll enjoy living here.
9. Technology is a thriving industry
Technology is a significant and thriving industry in Westminster. The city's strategic location within the Denver-Boulder tech corridor has attracted a growing number of tech companies, startups, and research institutions.
This sector fosters innovation, provides job opportunities, and significantly contributes to the local economy. Westminster's strong educational infrastructure and quality of life make it an appealing destination for tech professionals and businesses.
Ball Corporation, Trimble Inc., and Maxar Technologies, Inc. are top employers in the technology industry here in Westminster. Be sure to secure employment before relocating to this city.
10. Community involvement is a major part of the city's culture
Community involvement in Westminster is a cornerstone of the city's identity. Residents actively participate in various programs, volunteer opportunities, and neighborhood associations.
They engage with local government, support businesses, and nonprofits, and promote civic education. This involvement strengthens community bonds, fosters a sense of belonging, and enhances the overall well-being and resilience of Westminster.
You can also engage in local organizations, volunteer work, and neighborhood associations to build strong connections and make the most of your new life in the city.
Finally
Moving to Westminster, Colorado, can be a rewarding experience, provided you're well-prepared. Be ready to embrace the city's diverse neighborhoods and enjoy the natural beauty and culture of the city. However, you should consider the high cost of living and high crime rate before making the move to Westminster, CO!