15 Things to Know Before Moving to Tallahassee, FL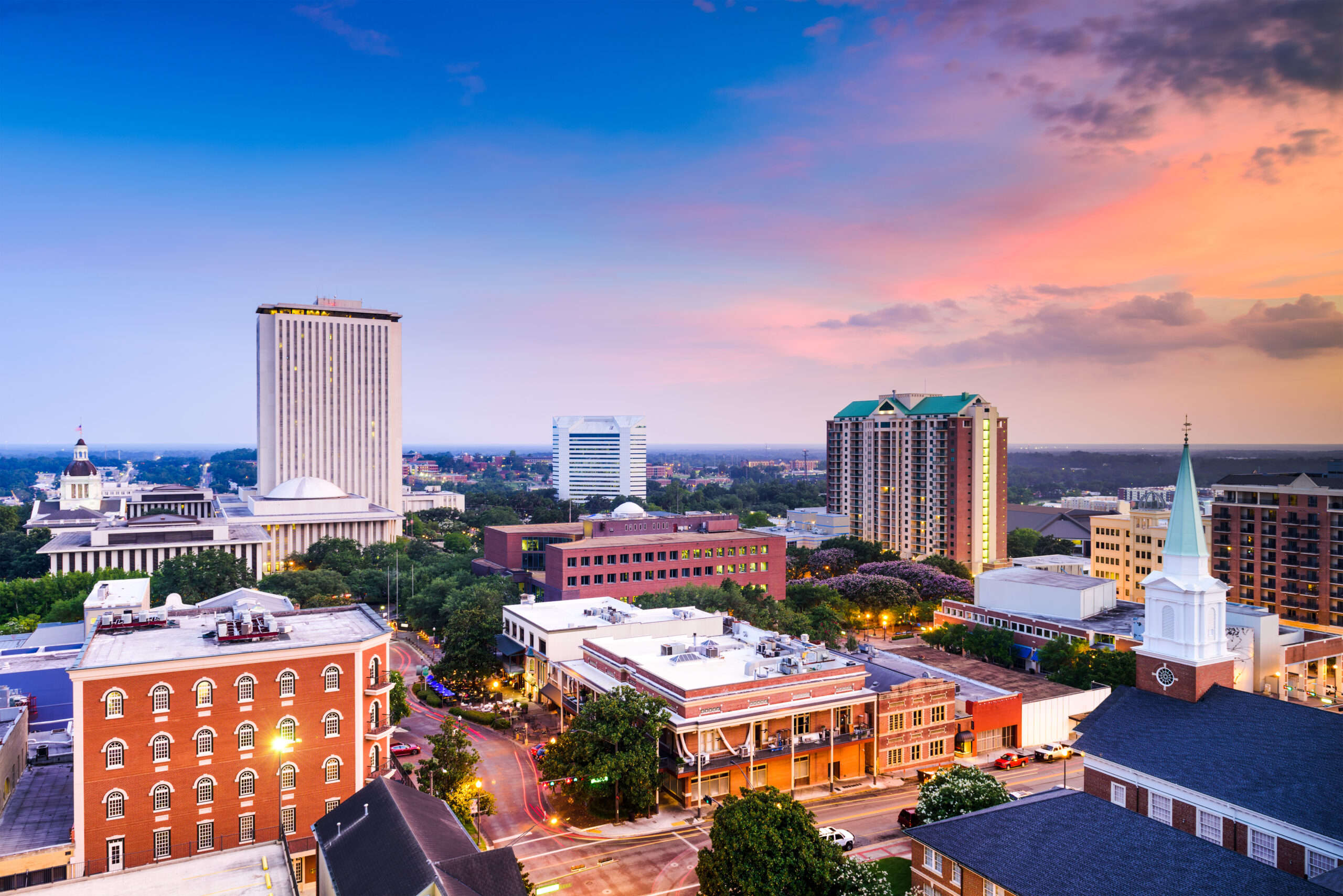 ---
The state capital of Florida, Tallahassee, is a key center for academics and researchers. It's big enough to offer big-city amenities, but not so enormous that it overwhelms those seeking a change of pace from bigger cities.
You should know what to expect from this city, so here are 15 things to know before moving to Tallahassee, FL!
1. There's a vibrant job market
Tally is a fantastic area to look for work because of its stable job market. The city is home to Florida State University's main campus, which employs a sizable number of locals in sectors such as research and politics, and public policy. Capital City Bank, Moore Communications Group, and Tallahassee Memorial Healthcare are just a few of the major companies in the city.
2. You get to enjoy all four seasons
Tallahassee, thanks to its unique subtropical environment, is one of the few cities in Florida where you can still experience all four seasons. The summers are typically hot and humid, with frequent afternoon thunderstorms. Temperatures rarely drop below freezing in the winter, averaging in the low 60s, but the city may get a few snow showers from time to time.
The milder and drier conditions of spring and fall are preferable. In the fall, you get to witness the leaves as they transform into a rainbow of hues. The change in seasons gives the city a unique kind of beauty at different periods.
3. An affordable cost of living
Tallahassee has a lower cost of living than any other Florida metro region and is even 4% cheaper than the national average. In addition, the median home price is $270,663, which is cheaper than in most other parts of the country.
Due in large part to the lack of a state income tax in Florida, residents in Tallahassee can stretch their dollar much further, thanks to the city's many low-cost housing options and affordable living costs.
4. Tallahassee is a college town
The presence of Florida State University in Tallahassee has had a profound cultural impact on the city. FSU is consistently ranked as one of the best institutions in the country, and its presence in the town is felt throughout the year but notably during the fall when football season begins. Sporting events can be enjoyed all year round because of the highly competitive nature of the men's and women's basketball and softball teams.
Florida A&M University is one of the largest historically Black universities in the country, and it is located right here in Tallahassee. Tallahassee Community College is also a great option for residents wishing to get their post-secondary education started at a lower cost.
5. There are nearby beaches to explore
Although Tallahassee is not located on the coast, it is nonetheless conveniently close to many of Florida's most beautiful beaches. Both Bald Point State Park and St. Marks National Wildlife Refuge have quiet stretches of beach, as well as hiking trails, picnic areas, and, on occasion, alligators.
Spend some time at Panama City Beach and play some volleyball or ride the surf on a jet ski. Try your luck fishing on Keaton Beach. St. George Island is located just north of Florida's Gulf Coast and has crystal blue seas perfect for swimming. About 40 miles from Tallahassee, you'll find Mashes Sands Beach, a popular spot for boating, fishing, and birdwatching. Carrabelle Beach is a great spot for snorkeling and relaxing beach strolls.
6. Nightlife is exciting
On the weekends, Tallahassee comes alive with its many bars and clubs, perfect for unwinding with a drink. Visit The Brass Tap for some tasty cocktails such as a Raspberry Lemondrop Martini, Blueberry Bourbon Smash, or Madria Sangria. Stop by Liberty Bar & Restaurant and order a Yuengling Amber Lager or a Bold Rock Hard Cider.
Potbelly's is the place to go in Tallahassee to enjoy some of the top local acts, such as Izzy B and Casual T. You can also go to Top Flite Club on comedy night and have a blast.
7. Check out the various parks and trails
Amazing opportunities for outdoor fun are always accessible in Tallahassee, no matter the season. In Lake Jackson Mounds Archaeological State Park, you can see ancient clay temple mounds built there. Some other exciting spots to visit outdoors include Lake Ella Park, A.J. Henry Park, Tallahassee-St. Marks Historic Railroad State Trail, Cascades Park, and the famous Alfred B. Maclay Gardens State Park.
8. There are a ton of museums
Tally's museums and performing arts centers highlight the city's thriving artistic community. The Museum of Fine Arts at Florida State University has some fantastic displays by both contemporary and historical artists. Visit the Tallahassee Automobile Museum to witness some of the finest vintage automobiles in the country.
The Museum of Florida History is well worth a visit since it houses numerous displays and artifacts that shed light on the state's past and present. The Tallahassee Museum is located on 52 acres and features a zip line, wildlife exhibits, and walking trails. Take the youngsters to the Young Actors Theatre for a performance of The Wizard of Oz or an acting workshop.
9. The city has a spectacular cuisine scene
Many of Florida's finest restaurants can be found in Tallahassee. If you're craving seafood, Kool Beanz Cafe has you covered with dishes like Walnut Crusted Trout, Calamari, and Cornmeal Fried Catfish. Stop by and try some spicy tuna, sashimi, or a veggie roll at Azu Lucy Ho's.
Some other popular restaurants include 4 Rivers Smokehouse, Isabella's Pizzeria Napoletana, Sage Restaurant, and Sweet Pea Cafe.
10. It's easy to get around the city
Tally, often called Cycle City, is home to many bike lanes and approximately 700 miles of trails. Biking is more than a hobby in Tallahassee; it's a way of life, thanks to the city's network of mountain biking trails, kid-friendly paths, multi-use lanes, and inner-city trails. Get about Downtown Tallahassee with the help of an e-scooter, a bike, or a pedicab.
You can take a ride on the Star Metro, the local bus system. You can also board an Amtrak train to get to other cities in Florida, such as Pensacola or Jacksonville. The Tallahassee International Airport is available for domestic and international journeys by air.
11. Plenty of festivals and events
Tallahassee is home to a wide variety of exciting celebrations where you're sure to have a swell time. Some of them include the LeMoyne Chain of Parks Art Festival, Springtime Tallahassee, Tallahassee Beer Festival, Tally Shorts Film Festival, North Florida Fair, and Tallahassee Jewish Food & Cultural Art Festival.
12. Downtown Tallahassee is exciting
It's no surprise that Downtown Tallahassee is a popular destination for dining, shopping, and entertainment because the area is so convenient for strolling. Visit the Florida State Capitol in the Capitol Hill District to learn more about the state's past. Check out the Florida History Shop to see a wide variety of Florida-made goods, including books, clothes, jewelry, and paintings.
Other places to check out downtown include Madison Social, Railroad Square Art District, Downtown Music Crawl, and Sundown Concert Series.
13. Fun activities for families
In search of some kid-friendly fun? If you're looking for family-friendly things to do, Tallahassee has you covered. The National Magnetic Field Laboratory offers public tours so that curious visitors can learn more about the lab's work and the various magnets it produces.
Attend a show in the Challenger Learning Center's planetarium or take advantage of the facility's interactive labs to help your children better understand scientific concepts. Visit Wakulla Springs State Park and see alligators, turtles, and manatees on a riverboat trip.
14. Crime is on the high side
Crime is a problem in Tallahassee, and the city's crime rate is 50% higher than the national average. In 2021, 7,609 crimes were reported. The chances of being a victim of violent crime are 1 in 128, and the chances of being a victim of property crime are 1 in 32.
However, not all parts of the city are crime-ridden, so it is important to carry out adequate research on the safe neighborhoods in the city.
15. The city has a history of natural disasters
Tallahassee is unlikely to experience an earthquake, although it has been impacted by its own share of catastrophic weather events. There have been 67 floods, 11 tropical storms, and 6 hurricanes in Tallahassee. The last hurricane to directly impact the city was Hurricane Michael on October 10, 2018. While there haven't been natural disasters in four years, the possibility isn't completely ruled out.
Final Thoughts
Would you love to move to Tallahassee? Before you make your decision, it's important to consider the benefits such as the affordable cost of living, vibrant job market, and fun things to do, as well as the not-so-great aspects of the city like the high crime rate and the possibility of natural disasters.