10 Things to Know Before Moving to Wellington, FL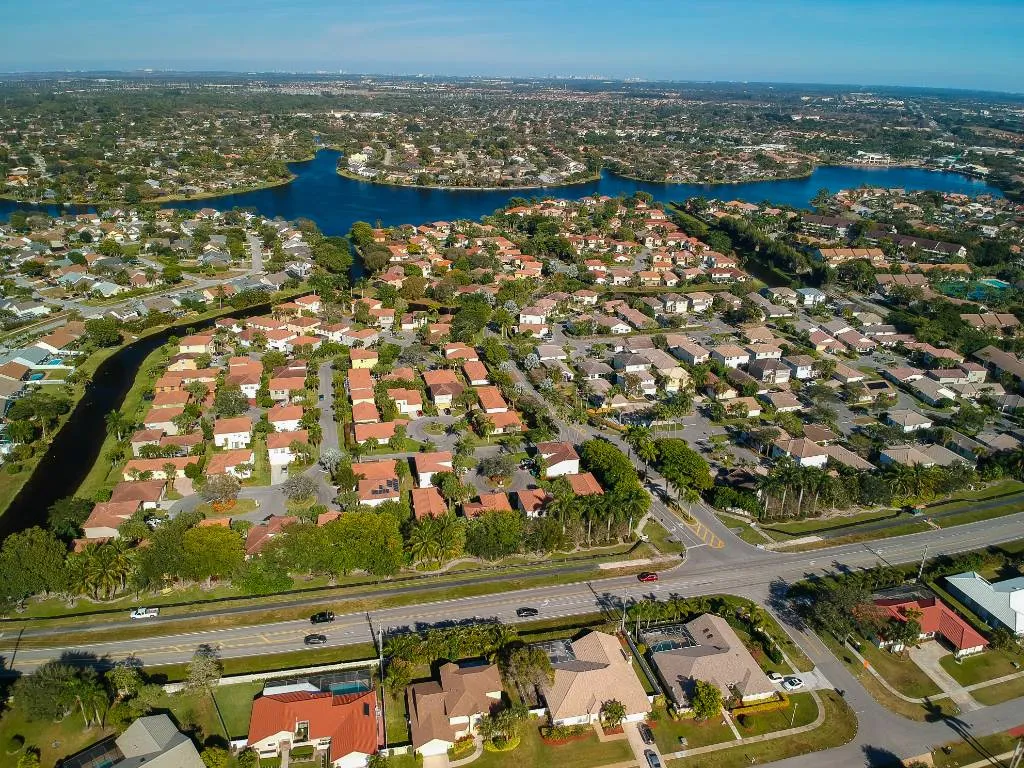 ---
Wellington is a wealthy Palm Beach County area where many of the world's most prominent equestrians have their homes and enjoy the sport they love. The city is known for its wealth of stunning, rural luxury real estate and its contrast to the county's more metropolitan beachfront communities.
Wellington is a great place to raise a family and a world-famous destination for equestrians, thanks to the Winter Equestrian Festival and the International Polo Club Palm Beach. This community takes great pleasure in its natural surroundings, and it is home to numerous equestrian facilities and miles of beautiful trails.
Here are ten things to know before moving to Wellington, FL!
MAF Widget
1. The city is hurricane-prone
Because of its location, Wellington is in the path of many hurricanes. However, not all Wellington residences were equipped with hurricane shutters. Building standards changed, and people became more concerned about securing their homes after Hurricane Andrew ravaged South Florida in 1992. Today, almost every house in Wellington is equipped with some form of safety measures against natural disasters.
While hurricane panels, accordion shutters, and impact windows are the most prevalent hurricane protection options, other options such as screens, roll-down shutters, colonial shutters, and bahama shutters are also available.
2. The city has a strong horse-riding culture
Many people in Wellington have a passion for horses, and the city is home to several stables. The city includes 57 miles of routes for horseback riders, demonstrating the sport's immense popularity. Anyone, from seasoned riders to those just getting started, can have a great time on these trails.
Wellington's Dream Believers Stables provides both private and group riding classes. You can also board your horse with them, though there are plenty of other options in town.
3. The International Polo Club is in this city
People are also drawn to Wellington because it is home to the International Polo Club, the most prestigious polo venue in the world. Throughout the year, many polo competitions are held at this venue, and spectators are welcome.
You can't help but have a good time at a Sunday polo match, with the champagne breakfast, field tailgating, sponsor boxes, and grandstand views. And don't miss the Pretty Woman-style divot stomp at halftime!
4. The cost of living is 28% higher than the national average
The housing market in Wellington drives up the cost of living in the area by roughly 25% compared to the rest of Florida. Other basics such as groceries, healthcare, and transportation are all likely to cost a little more than they would in the United States, by roughly 28%.
The median home price in Wellington is $637,123, up around 1.5% over the previous year. The median home rent in the city is $1,781.
5. The weather is mostly warm
The climate in Wellington is consistently pleasant. Averaging 86 degrees Fahrenheit, the warm season lasts four months, from June to September. Clouds and rain are also common throughout the summer months. On rare occasions, you can drive right through a rain cloud.
Wellington's cool season lasts from December through February, when temperatures average a comfortable 77 degrees Fahrenheit. It may, and often does, get considerably colder. Temperatures in the 40s and 50s may be considered mild in some parts of the country, but they can feel like the depths of winter in others. The good news is that these cold snaps rarely continue for very long.
Wellington experiences an average temperature range of 57 °F to 90 °F. If you're a fan of mild temperatures throughout the year, you'll love it here.
6. The national median income is higher than the national average
The people of Wellington can choose from a wide range of employment opportunities, thanks to the city's prosperity. The average Wellington resident can expect to earn $85,172 per year, which is significantly higher than the national median income.
Some of the major employers in the city include Wellington Regional Medical Center, The Addington at Wellington Green, The Bainbridge Companies, and Palm Beach County School District.
More employment opportunities with respectable companies are available to residents of Wellington thanks to its proximity to West Palm Beach, which is only 16 miles.
7. The city has a ton of festivals and celebrations
When it comes to organizing local gatherings, the Village of Wellington spares no expense. Wellington hosts activities on a regular basis, both annual and weekly, that its people are sure to love.
The Egg Hunt, the Fourth of July Celebration, the Fall Festival, and the annual Parade are just a few of the most well-attended annual events. What's more, there are free concerts, movies, and food trucks every week! Most of these gatherings are held at the Wellington Amphitheater or Village Park (also known as Pierson Park).
MAF Widget
8. The city has 8 elementary schools, 3 middle schools, and 2 high schools
The public schools in Wellington are among the best in Florida. Binks Forest, Elbridge Gale, Equestrian Trials, New Horizons, Panter Run, and Wellington are the six elementary schools in Wellington. Emerald Cove Middle School, Polo Park Middle School, and Wellington Landings Middle School are the three Wellington middle schools. Then, Palm Beach Central and Wellington are the two Wellington-area high schools available to students. Wellington is home to both public and private institutions of education, including the prestigious St. David's Episcopal School, Wellington Collegiate Academy, and Forest Trail Academy.
There are no higher institutions in Wellington itself, although Palm Beach County is home to many. Florida Atlantic University, Keiser University, Lynn University, Palm Beach Atlantic University, and Palm Beach State College are some of the most well-attended schools in the Wellington area, each with over 2,000 students.
9. Eat at Kaluz Restaurant or Casa Tequila
Wellington is home to different restaurants sure to cater to your taste buds.
Kaluz Restaurant is one of the best restaurants in Wellington for a family or a romantic dinner for two. This trendy American restaurant serves up tasty food and a wide variety of libations.
Casa Tequila is another highly recommended Wellington eatery. This Mexican eatery's cheerful interior design complements the excellent burritos, fajitas, tacos, seafood platters, and more on the menu.
10. Visit The Wellington Environmental Preserve or The Wellington Amphitheater
Exciting things to do in Wellington are conveniently located around the city. If you're up for a bit of a journey, though, Orlando, Florida, about 176 miles north of Wellington, is home to world-class theme parks, including Disney World, SeaWorld, and Universal Studios.
However, the Wellington Amphitheater is a terrific choice for locals seeking a night out without having to travel far. Movie evenings, dance parties, A-list concerts, and even some seasonal equestrian sports are just some of the enjoyable things that happen in the place often. Whenever you have the chance, you should go there for a fun night out.
The Wellington Environmental Preserve is a nearby gem of 365 acres of unspoiled wilderness. The preserve is a popular attraction in Wellington due to the observation tower, nature programs for youngsters, and hiking paths it provides. Cranes, ospreys, and perhaps an alligator or two are just some of the animals you might see.
In Summary
Wellington is a wealthy area known for its stunning rural luxury real estate, strong equestrian culture, and natural surroundings. The city is ideal for families and offers numerous equestrian facilities and beautiful trails.
However, remember that the city has a high cost of living, and it is hurricane-prone. 
Learn More About Living in Wellington, FL