15 Things to Know Before Moving to Sacramento, CA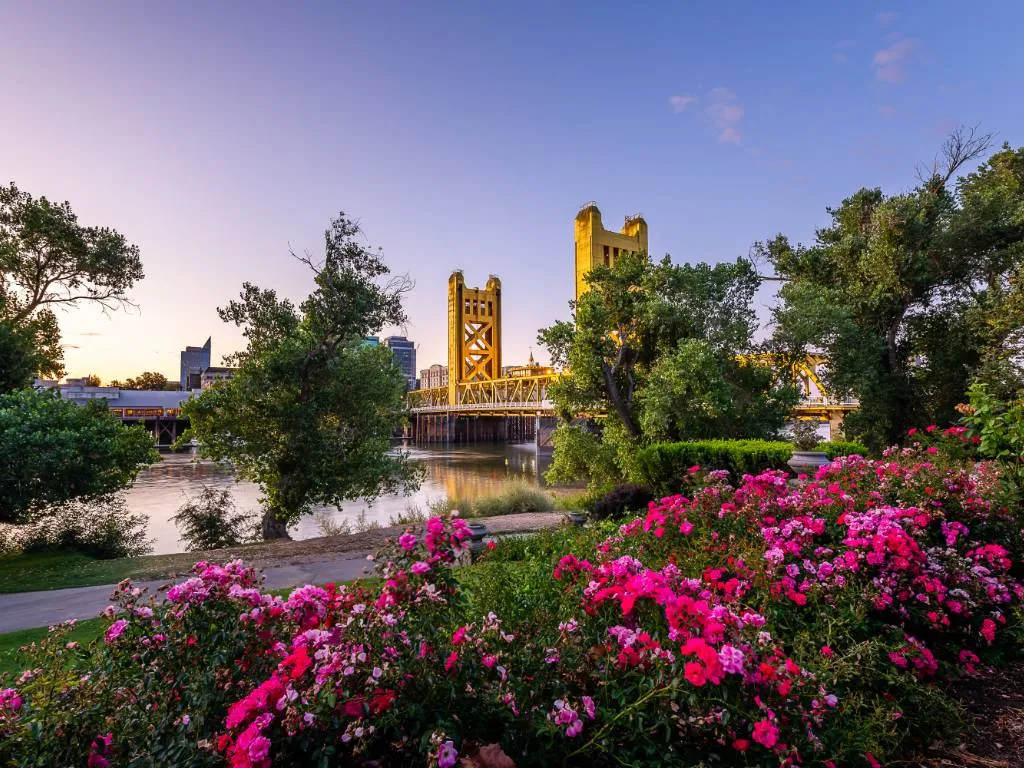 ---
Sacramento, California, the state capital, is consistently ranked as one of the top places to call home in the United States. Sacramento is a city in California that is often ignored and underrated despite its rising economy, fabulous food, plenty of wineries and breweries, and a plethora of things to do.
The city has a population of 500,930, and many people are moving there from the Bay Area because of the city's good quality of life and affordable housing. Moving to Sacramento will be well worth it because the city is well-kept and surrounded by beautiful mountains and helpful people.
Let's talk about fifteen things to know before moving to Sacramento, CA!
MAF Widget
1. Living costs are 21% higher than the national average
Sacramento has a 21% higher cost of living than the U.S. average. While living expenses in this city are greater than in some other parts of the country, they are not nearly as high as they are in other major California cities. Still, Sacramento has exceptionally high monthly prices, placing it at number 22 on a list of the most expensive cities in the United States.
People need a yearly income of $90,000 or more to maintain their current standard of living. However, if you want to save money and have some cushion for life's curveballs, the city's average salary is roughly $138,000. While the Bay Area and Los Angeles both have higher median housing prices than Sacramento, the capital city is actually quite reasonable.
2. It doesn't snow in Sacramento
If you're relocating from a region where winters are frigid, you might want to bring a few warmer coats with you, but you can leave the snow shovel behind.
Sacramento has not seen snow since 2009. The city also has a low rainfall rate. The average annual rainfall in Sacramento is only 20 inches. However, as January is the wettest month, you may expect to see rain.
3. The summers are hot
Sacramento has a warm, pleasant climate, with hot, dry summers and wet, mild winters. With an annual average temperature of 62 degrees, it's comfortable to be outside at any time of the year. Summers in Sacramento can be sweltering, with highs reaching 100 degrees, but if you enjoy dry heat and little humidity, you'll love it here.
In the evenings, the city's location on the Sacramento and American rivers provides a welcome respite from the day's sweltering heat in the form of a refreshing wind.
4. Property prices are affordable compared to the rest of the state
Surprisingly, housing costs in the city are not as high as one would expect them to be. While property prices in the Bay Area have risen to $1.2 million from $1.2 million in San Jose, the typical home price in Sacramento is still a much more affordable $430,000.
It's higher than the national average, of course, but compared to the rest of California? Pretty much affordable, if you ask us. The median rent in the city is $2000.
5. Get a job in the transportation, agriculture, or government sector
When relocating to Sacramento, job seekers can be assured that they won't have to look for work for very long. The metropolitan area and its surrounding counties have 989,000 open positions. Sacramento is prospering now because it is home to many different types of businesses.
Transportation, government, agriculture, and mining are the backbone industries that keep the local economy humming. There has been an increase in recent years in the number of projects focusing on technology, healthcare, construction, hospitality, and education.
PORAC, Sutter Health, the State of California, McClatchy, Aerojet Rocketdyne, the Sacramento Kings, Paramount Building Solutions, and the Sacramento County Department of Personnel Services are just a few of the prominent employers in the Sacramento area.
6. Watch basketball at The Golden 1 Center or soccer at Hughes Stadium
There are plenty of sporting events to attend and teams to cheer for. Despite the city's lack of major leagues, Sacramento has one professional team of which its residents are justifiably proud. The Golden 1 Center is where the NBA's Sacramento Kings play their home games. There are plenty of other sports to watch if basketball isn't your thing.
The Sacramento River Cats are a minor league baseball team that plays as an affiliate of the San Francisco Giants. Another popular sports club in the area is the professional Sacramento Republic FC soccer team. Hughes Stadium hosts United Soccer League Championship matches for the Western Conference.
7. Attend California State University or American River College
Sacramento is known for being the home of California State University, Sacramento. Established in 1947, this public institution of higher education has the distinction of being the eleventh-oldest member of the California State University system. The prestige of attending this school is well-established, as it is widely recognized as one of the finest academic institutions in the United States. Tom Hanks and Lester Holt are just two of the famous people that attended this institution.
The 300-acre campus is home to more than 29,000 students who have their pick of 60 undergraduate and 40 graduate degree programs. There are also American River College, Consumnes River College, MTI College, and Carrington College in the area, in addition to Sacramento City College.
8. The Sacramento City Unified School District is one of the best in the state
Sacramento has a top-notch public school system, which is good news for families with children. As a part of the Sacramento City Unified School District, there is a wide range of cultural backgrounds represented and a wealth of educational possibilities for students.
Some of the best schools in Sacramento are West Campus High School, Granite Bay High, Natomas Pacific Pathways Prep, Ralph Waldo Emerson Junior High, and Phoebe A. Hearst Middle School.
9. Enjoy a cup of coffee at Temple Coffee Roasters or Old Soul Co.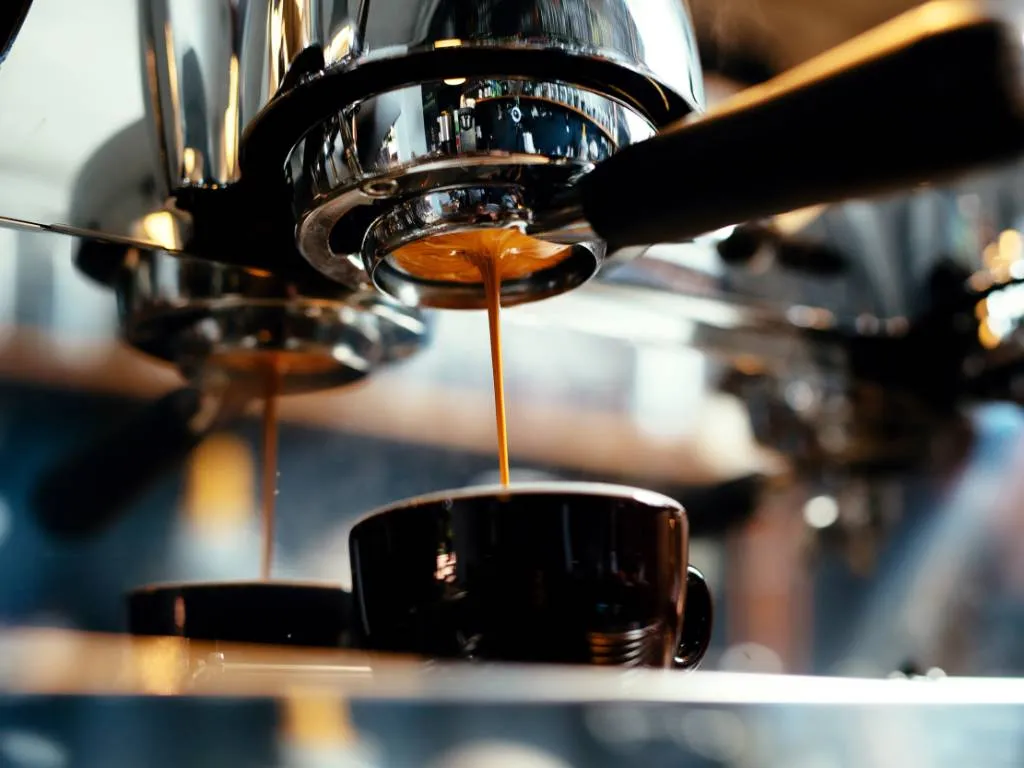 While the majority of the United States enjoys a cup of coffee first thing in the morning, many in Sacramento like to amp up their intake. If you're not already a coffee connoisseur, a visit to Sacramento is guaranteed to change your mind. More than four of the city's top coffee roasters are featured on a list of the best coffee in the nation. Cozying up in a coffee shop is an accepted part of life in this dynamic central valley city, regardless of your preferred coffee preparation method (hot or cold).
Temple Coffee Roasters is a popular cafe in the area known for serving coffee and espresso made from premium beans. Insight is a popular hangout because of the excellent cocktails and pleasant ambiance. Insight Coffee Roasters is a cozy cafe serving you delicious coffee and delicious handcrafted treats. At Old Soul Co., a coffee shop with a distinctly industrial vibe, you can enjoy delicious fare and drinks prepared with care.
10. Frasinetti or Bailarin Cellars are great wine spots
Sacramento also has the serious stuff if you're not into coffee. The city has been focused on beer since the 1800s, and its surroundings include numerous breweries and hop farms.
Sacramento is a great place to host a bachelorette party or girls' weekend because it is home to over 200 wineries. Located in the Sacramento River Delta, Bogle Vineyards is widely recognized as the best-known wine brand produced in Sacramento.
Sacramento's oldest winery, Frasinetti, is run by a family that's been in the business for four generations.
Enjoy delicious meals, live music, and a vineyard tour at Scribner Bend Vineyards.
This city is also home to the award-winning wines of Sonoma County's Bailarin Cellars, which have made the winery's tasting room and wine bar a popular destination for those in the area. Fieldwork Brewing Company is a diverse brewery with a reputation for excellent brews and delicious fare. One of the patios is even pet-friendly.
11. Enjoy the nightlife scene at The Capitol Beer and Tap Room or Karma Brew
Sacramento has a thriving bar culture, so it's no surprise that the city has plenty to offer after dark. The Capitol Beer and Tap Room and Karma Brew are two of the most popular watering holes among locals.
Try Dive Bar instead if you want to see something truly out of the ordinary; they have real mermaids (just kidding: they're only ladies dressed as mermaids) and even the rare merman swimming around in their tank. You can always find your new favorite craft beer at one of the city's many breweries or tasting rooms.
MAF Widget
12. You'll need a car to get around
Cars play a major role in daily life in Sacramento. The only practical alternative to driving in this city is bicycling, as the Walk Score is only 43, the Transit Score is only 33, and the Bike Score is 69.
There's public transportation available, but four wheels are still necessary for travel beyond urban areas. The average commute time in Sacramento is 24 minutes.
13. Take in the art at Crocker Art Museum or Fair Oaks Theatre Festival
Sacramento's artistic culture is often the first thing visitors comment on. You can't describe Sacramento as a blank canvas after visiting the Crocker Art Museum and local galleries on the Second Saturday Sacramento Art Walk and participating in events that physically color the city, such as Chalk It Up Sacramento.
The Sacramento Music Festival, Sacramento Jazz Orchestra, and Sacramento Jazz Festival are all excellent options for music fans. There is a little bit or something for everyone to love and appreciate in Sacramento, especially if you're a theater fan. Fair Oaks Theatre Festival, the Shakespeare Festival, and even Sacramento's Trash Film Orgy all offer a wide range of acts and drama.
14. Have fun with the family at Sacramento Zoo or FairyTale Town
Whether you're interested in seeing African lions, jaguars, snow leopards, or amphibians and reptiles, the Sacramento Zoo has something for everyone. At Funderland Amusement Park, you can have a great time on rides like the Classic Carousel, the Crazy TeaCups, and the Red Baron Planes.
Explore FairyTale Town and its many fantastical sights, such as Humpty Dumpty's Bridge, the Yellow Brick Road, and Pooh Corner. Visit the Sacramento Children's Museum and have fun in the Imagination Playground, Peek-a-Boo Friend Wall, and Sparky's Light Wall. Hop on the Sacramento River Fox Train for a day of excitement. There are countless entertainment options for the whole family in this city.
15. The city has a high crime rate
When compared to the rest of the country, Sacramento's rate of violent crime is significantly higher than usual. While the national average for violent crime is 22.7, it is 35.6 in Sacramento.
The property crime rate in Sacramento is also considerably greater than national averages. The city has had a rate of 46.9 for property crimes, which is far higher than the national average of 35.4. It's clear that Sacramento has a higher crime rate than many other American cities, so locals should be extra vigilant in protecting their homes and families.
In Conclusion
The capital city of Sacramento has a lot to offer, with its thriving economy, top-rated educational system, endless options for entertainment, artistic scene, rich food culture, and mild winters. However, summers in this city are hot, there's a high crime rate, and the cost of living is higher than the national average.
Learn More About Living in Sacramento, CA