15 Things to Know Before Moving to Tempe, AZ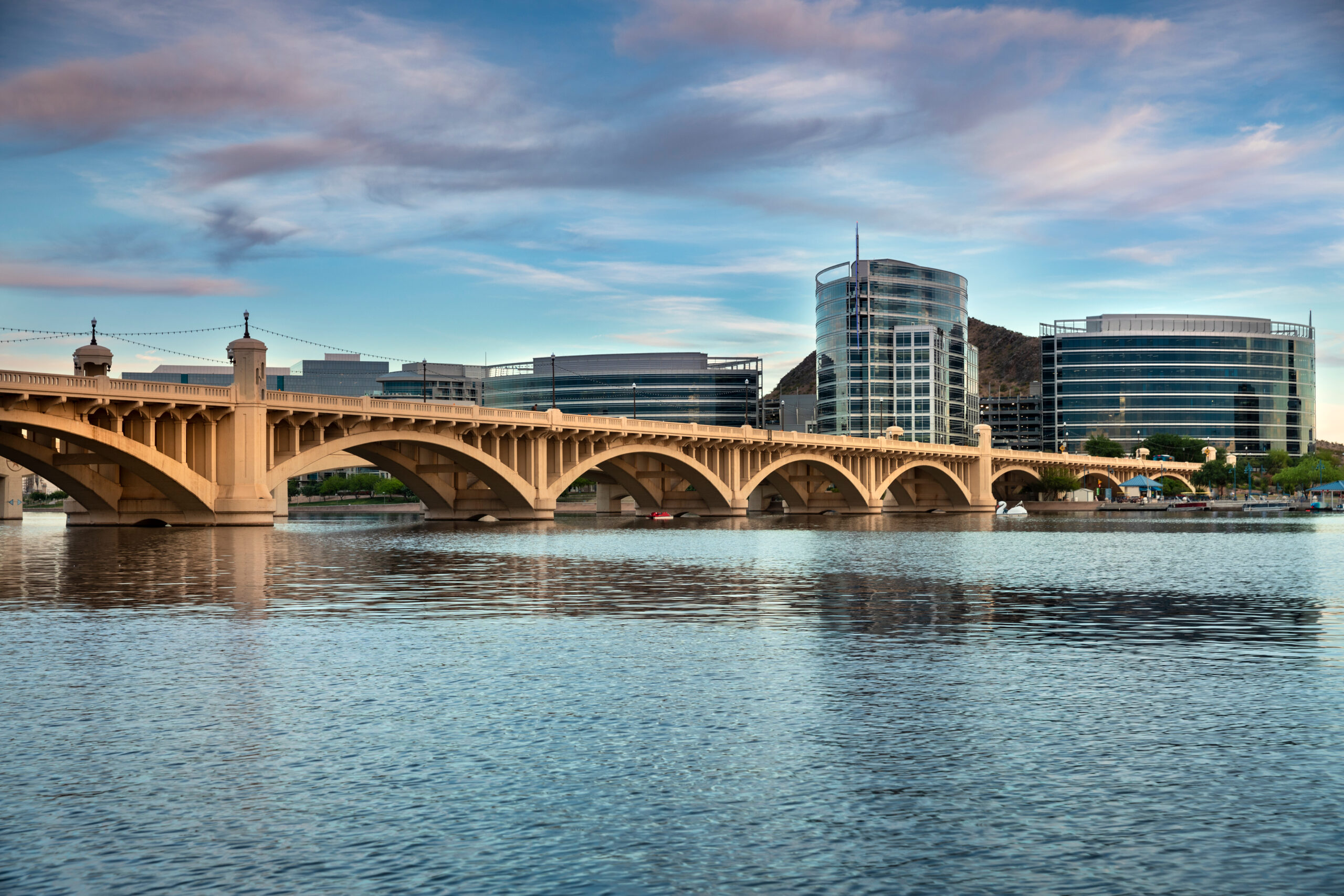 ---
Are you considering a move to Tempe? This city in Arizona is situated to the east of Phoenix and is known for its pleasant climate all year long, lively college environment, an abundance of outdoor leisure opportunities, and more. Read on to find out 15 things you should know about the city of Tempe, AZ!
1. You get to enjoy sunshine all year round
In Tempe you get to enjoy the year-round sunshine, so you can forget about shoveling snow.
Tempe's sunny weather is due to its proximity to the Sonoran Desert. The city's temperatures go as high as 87 degrees Fahrenheit during summer. For people who love sunlight, the constant sunshine makes this city a lovely area to live in.
2. The city has lots of parks
There are more than 50 community parks in Tempe where you can relax and bask in nature.
All sorts of outdoor recreation, from fishing and kayaking to biking, await you at these parks. You can also watch and participate in sports like soccer, baseball, basketball, volleyball, and tennis. If you find yourself becoming bored in this city, all you have to do is get outside and you'll find something entertaining to do.
A few of the several beautiful parks in Tempe include Tempe Beach Park, Sellah Park, Daumler Park, and Tempe Town Lake.
3. There are enough employment opportunities
Tempe has a thriving economy and a high employment rate due to the abundance of available jobs in a wide range of fields.
The city's unemployment rate is 3.30% which is less than the national average, and employment opportunities continue to increase. The job market is expected to grow faster than the national average over the next decade, with a predicted 49.99% rise in employment opportunities.
Arizona State University, the Chamber of Commerce, Safeway, Fargo, and Honeywell are just a few of Tempe's top employers.
4. Tempe is a college town
The prestigious Arizona State University (ASU) is located right in Tempe. Most of the city's residents either work, attended, or are currently students there, making Tempe a typical college town. As expected, the presence of ASU in Tempe adds to its liveliness. Residents of Tempe enjoy the sports, art, and festivals on Arizona State University's campus.
There's also Rio Salado Community College, a notable public college in Tempe.
5. Lots of trails to hike
Hiking is highly rated in Tempe, and it is one of the exciting things about the city. There are many trails in the city where you can hike in your spare time or on weekends. They include South Mountain National Trail, Crosscut Canal Path, Rio Salado Park, and Papago Park Butte Loop.
6. The arts and cultural scene is amazing
Tempe is big on arts and culture, and it is constantly expanding its art scenes throughout the city.
You can explore 20th-century ceramics at the Arizona State University's Art Museum. You can also visit the Tempe History Museum, Tempe Center for Arts, and Collier Gallery.
Worthy of mention is the Festival of the Arts, Tempe's biggest art and cultural festival! This festival has been going on for more than 50 years, and it features over 350 artists from around the United States. And what's more? Entry is free, and you don't want to miss out on this big event.
7. Shoppers would love Tempe
Tempe is a haven for shopping enthusiasts. You can shop all the regulars like Adidas, Forever 21, and American Eagle, but also Tempe Boutique Grand Center is your sure plug for the cutest and trendiest styles of clothes and accessories.
A place you should also visit is the Tempe Marketplace, a big open-air mall that contains over 100 stores. The mall also organizes amazing outdoor concerts and a variety of fun events throughout the year.
8. Downtown Tempe is exciting
There's so much to see and do in downtown Tempe. The finest establishments for retail stores, amusement, and refreshment can all be found in this area.
The Arts Festival is held here every year. ASU's Gammage Auditorium, built by Frank Lyman Wright, is now hosting performances of Hamilton in this area. Also in this neighborhood is the 6th Street Market, where you can check out some authentic Arizona artwork or wares.
Downtown Tempe is where all the action and fun are.
9. A great cuisine scene
Tempe has a great cuisine scene with outstanding diversity. The food scene is considered one of the best in the country, and many restaurants in this city have been considered for the James Beard Chef Award.
You can head to Mill Avenue downtown if you want a variety of restaurant options. You also have access to fresh, local produce at the Tempe Farmers' Market, which is open every day.
Other fantastic restaurants are King's Fish House, Daily Jam, and Thai Basil. Mouthwatering dishes available in these restaurants include but are not limited to classic eggs, wild Mexican jumbo shrimp, spicy noodles, sandwiches, vegan curry, and funfetti ice cream.
10. Have fun at nighttime
If you want to relax after a stressful day at work or school, you have many options to choose from because Tempe has many hotspots at night where you can unwind and ease off the day's stress. With live music and other entertaining events, the nightlife in Tempe is fun and exciting.
Key Piano Bar and Marquee Theatre are just a few of the nightlife spots in town.
11. Enjoy some live music
Tempe hosts tons of live music shows and local concerts, so you'll enjoy living here if you're a music lover.
Marquee Theatre organizes lots of concerts and has brought in many artists like Stryker, TechN9ne, and Silverstein. You can also enjoy live music by local and major artists around the country in the Tempe Tavern and Yucca Taproom.
12. A good public transport system
There's a good transport system in Tempe, and you have many options to choose from.
The transport facilities available include the Tempe Streetcar, Valley Metro Light Rail, Orbit Bus, and FLASH, a shuttle that transports students and residents from the town to the campus for free.
There's also the Phoenix Sky Harbor International Airport if you want to travel outside the city by air.
13. Lots of fun places to go
Tempe is an interesting city filled with countless fun places to visit and fun activities to partake in.
Check out some popular spots like Tempe History Museum, Tempe Town Lake, SEA LIFE Arizona Aquarium, Mill Avenue District, Tempe Diablo Stadium, Desert Botanical Garden, Big Surf Water Park, Karsten Golf Course, and many others.
14. A reasonable cost of living
Although the cost of living in Tempe is 2% higher than the national average, it is one of the cheapest and most affordable places to live in the Phoenix metropolitan area.
Groceries like a loaf of bread cost $3.44, and cartons of eggs cost $1.56. The median home price is $460,890, but you can find an affordable place that fits into your budget in any of Tempe's nice neighborhoods.
15. Crime is a concern
A major concern you might have about living in Tempe is the high crime rate. The violent crime rate is 26.2%, and the property crime rate is 62.7%, which is about two times the national average.
Some of the residents, however, think Tempe is still safe if you know your way around the city and avoid taking lonely routes, especially at night.
If you decide to move to Tempe, be sure to avoid walking alone at night, keep your belongings safe, and be safety conscious.
In Conclusion
Despite being a beautiful and lively place to call home, the high crime rate in Tempe is the city's major drawback. If that is not much of a problem for you, then you can take the plunge and relocate to the ever-lively and beautiful Tempe, AZ!