10 Pros and Cons of Living in Vacaville, CA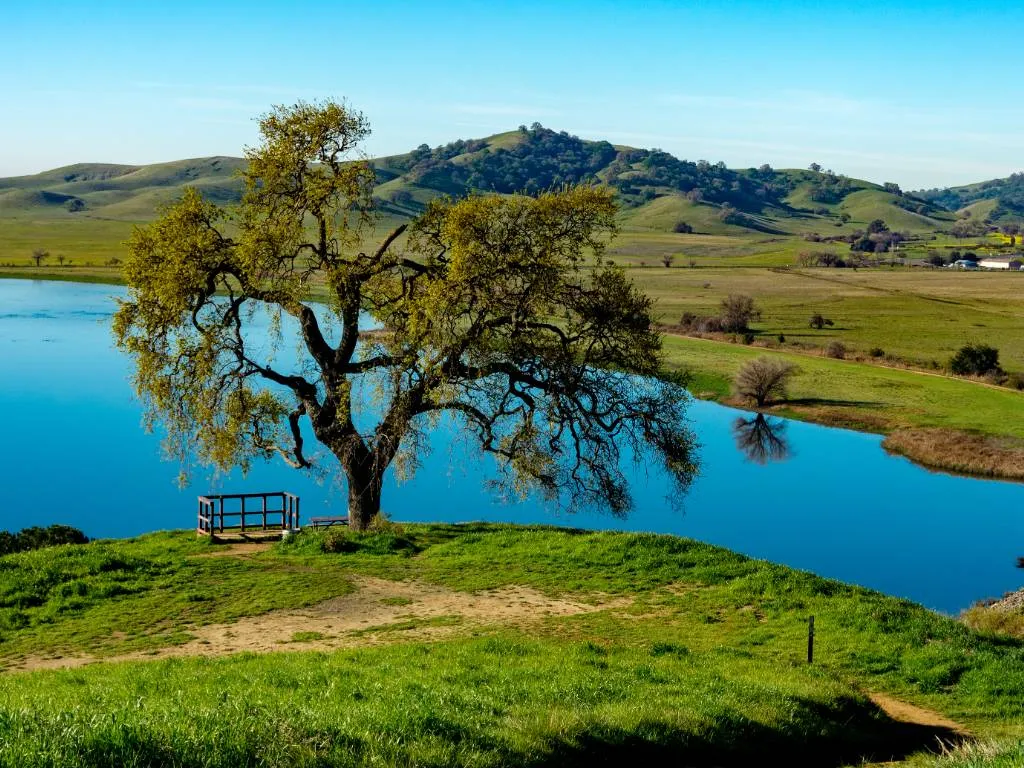 ---
Vacaville is a good-sized city with a small-town vibe, situated about 34 miles southwest of Sacramento at the intersection of Interstates 80 and 505. Since "vaca" is Spanish for "cow" and "ville" is French for "town," the place is commonly referred to as "Cowtown" due to the translation of its name. Several neighboring neighborhoods, including Fairfield, Bucktown, and Allendale, surround it. In addition, San Francisco is only 55 miles away.
There are many young families living in the town's pleasant neighborhoods because it is often considered to be one of the most family-friendly places in all of California. Vacaville is consistently ranked as one of the nation's fastest-growing regions.
Let's check out ten pros and cons of living in Vacaville, CA.
Pros of Living in Vacaville
1. Live in Ulatis Park, Vanden Estates, or Brighton Landing
The best neighborhoods in Vacaville provide inhabitants with a clean, pleasant, and secure place to call home. Covering an area of around 29 square miles, the city is home to various desirable neighborhoods.
Some of Vacaville's finest areas include Ulatis Park, Vanden Estates, Brighton Landing, North Village, and Leisure Town.
Target, Sam's Club, Vacaville Premium Outlets, Lowe's, Costco, 99 Cents Store, Walmart, and the Nut Tree Plaza are all popular places to shop for Vacaville locals.
2. Vacaville Unified School District serves the city
About 15,903 children in Vacaville between the ages of 5 and 17 who live in the city are enrolled in the Vacaville Unified School District. The district provides a high-quality educational experience for its children.
The top Vacaville schools are Kairos Public School, Vacaville Academy, Alamo Elementary School, Sierra Vista K-8 School, Elise P. Buckingham Charter Magnet High School, and Vacaville High School.
Solano Community College, located in neighboring Fairfield to the south, is an excellent option for high school grads interested in furthering their education.
3. Try out the food at Black Oak Restaurant or Tacos Jalisco
One of the first things to do when moving to Vacaville is to try out the best local restaurants. Tacos Jalisco, a lively taqueria dishing up burritos, quesadillas, tacos, nachos, chimichangas, salads, and more, is one of the top restaurants in Vacaville. There's a wide variety of Mexican dishes to choose from, and you may pair them with wine or beer from across the world.
Black Oak Restaurant is another of Vacaville's finest places to dine, whether you're in the mood for breakfast, lunch, or dinner. Fish and chips, sandwiches, chicken wings, salads, burgers, and more are just some of the American standards on the menu.
4. A lot of tech industries are located here
People in Vacaville tend to work in sectors like sales, technology, business management, teaching, construction, or production and distribution. The median annual income for a Vacaville family is approximately $77,807.
Some of the most prominent Vacaville-based employers in the city include Facebook, Google, SalesForce, Twitter, and Uber.
5. The residents enjoy great weather all year
Vacaville residents, in typical California fashion, enjoy lovely weather throughout the year. If you move to Vacaville, you can spend as much time as you wish at the parks, golf courses, and other outdoor destinations in the area.
The average annual rainfall in Vacaville is 25 inches. Lows in the 60s and highs in the upper 90s are typical during the summer. Temperatures dip into the mid-30s at night and climb into the high 50s during the winter.
6. Proximity to Sacramento and San Francisco
The proximity to large urban centers is a big selling point for Vacaville as a place to live. Vacaville's convenient location between Sacramento and San Francisco means that its residents can enjoy both the excitement of the big cities and the peace and quiet of the suburbs.
Both Sacramento and San Francisco are easily accessible by car, making it easy to enjoy the cities' thriving art and music scenes, eclectic restaurants, and world-class nightlife. Whether one is interested in taking in a professional sporting event, a world-famous concert, or the thriving arts and culture scene, the options are practically limitless.
Cons of Living in Vacaville
1. A higher-than-average cost of living
Vacaville has a higher cost of living than the rest of the country (35% higher) and the rest of California (15%). Food, healthcare, utilities, and transportation are slightly less expensive, whereas the housing market is more expensive than in neighboring cities.
The median monthly rental in Vacaville is around $1,902, up around 5% from a year ago, while the median home price is $605,155.
2. A high risk of wildfires
Vacaville, like much of California, is in a high-risk zone for wildfires due to its location and environment. Wildfires in the area are worsened by the hot, dry summers and high winds that blow through the area.
The proximity of Vacaville to grasslands and forested areas increases the danger of wildfires.
Maintaining defensible space around properties, heat-proofing homes, adhering to local fire safety rules, and being aware of fire warnings and evacuation procedures are all important measures residents can take to reduce the risk of fire.
3. A high property tax rate
Because of the high property prices in the area, Vacaville residents should expect to pay a significant share of their income in property taxes. The difference between the state average of 0.81% and Vacaville's 0.93% in property taxes can have a significant influence on homeowners' regular expenditures and the cost of living in general.
When making financial preparations to relocate to Vacaville, prospective residents should take into account the city's property tax rates.
4. Limited public transportation options
Residents who don't own cars or choose not to use them may find it difficult to get around the city because the system is less widespread and thorough than in larger metropolitan areas. With a transport score of 20, Vacaville is clearly a city best explored by car.
There are local bus services provided by Vacaville City Coach. However, they are not as well-connected or frequent as those found in larger cities. The lack of available public transportation may make it difficult for commuters, service users, and tourists to get around and see the surrounding areas.
In Summary
Whether Vacaville is a decent place to live hinges on the specific needs and targets of each potential resident. The city's pleasant temperature, closeness to major cities, and plenty of outdoor activities are among its many selling points.
However, it's important to consider negatives, including high housing costs, wildfire danger, and a lack of public transportation options.