10 Things to Know Before Moving to Smyrna, GA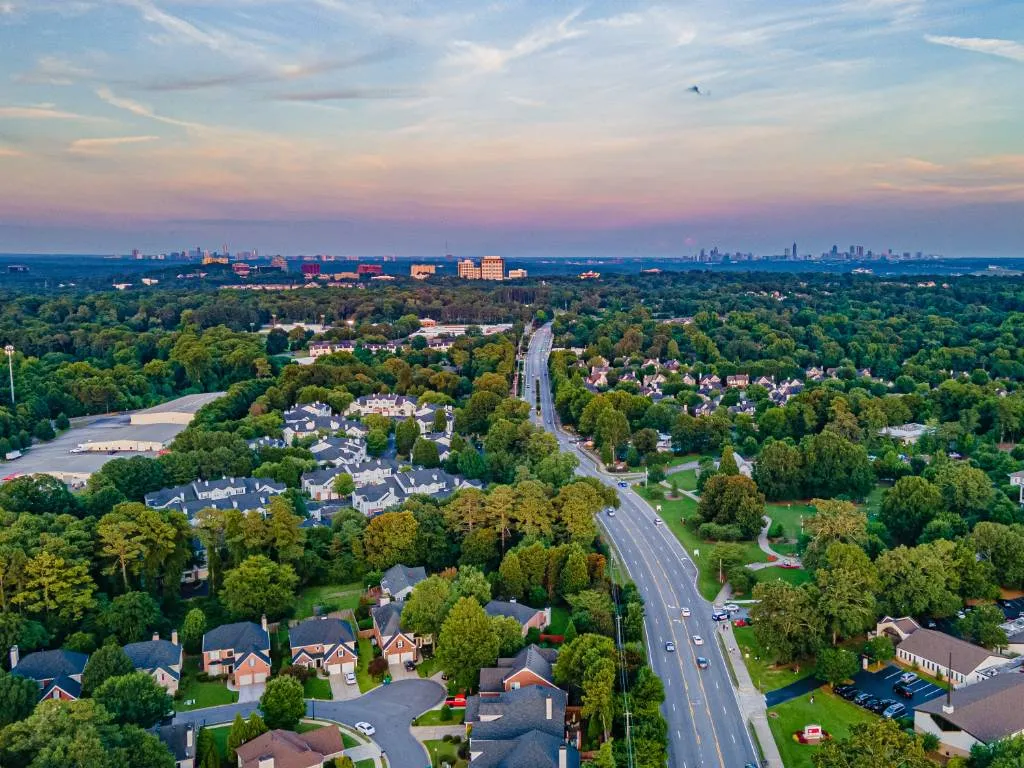 ---
When it was established in the late 1830s, Smyrna Camp Ground was a modest religious campground on the outskirts of Atlanta. Due to the spiritual significance of its founding, the region was given the name of a city from the Book of Revelations.
This city began as a small Christian community but has now grown into a beautiful Atlanta suburb with many amenities. After the construction of the Western and Atlantic Railroad, the area expanded rapidly, leading to incorporation in 1872.
If you're thinking of moving to Smyrna, here are ten things to know first!
1. Learn about the city's Civil War history at Smyrna History Museum
There were two major Civil War battles fought in the Smyrna area. Both battles occurred on the same day, though in separate areas of town. The Battle of Smyrna CampGround and the Battle of Ruff's Mill happened on July 4, 1864, and were only a short distance apart.
Both disputes resulted in very few casualties on both sides and a memorial plaque honoring the fallen can be found next to the Smyrna History Museum.
2. The city is growing fast
More than 30,000 people moved to this once-small town between the early 1990s and 2010, making it one of Georgia's fastest-growing communities. Smyrna now has a population of 56,685, and it's growing every year.
Not many popular people have lived in the city, although two renowned people were born there. Julia Roberts is a household name thanks to her roles in box office successes like Pretty Woman, Erin Brockovich, and Steel Magnolias, for which she won an Oscar. Ron Gant, a former outfielder for the Atlanta Braves and a two-time All-Star and Silver Slugger Award winner, is another well-known figure among local baseball fans.
3. Enjoy great food at Muss & Turner's, Zama Mexican Cuisine, or Jim 'N Nick's Bar-B-Q
In Smyrna, you can choose from various excellent restaurants whenever hunger strikes. Muss & Turner's is a popular choice, billing itself as a "snazzy bistro" and offering a menu that includes creatively named sandwiches and a variety of tasty southern dishes. If you're longing for authentic Mexican food, look no further than Zama Mexican Cuisine. They serve up some of the best nachos, burritos, and quesadillas in town.
And if you're a meat-eater, you should know that Jim 'N Nick's Bar-B-Q has the finest ribs, pork, sausage, and more.
4. Explore The Silver Comet Trail
If you are a resident of Smyrna and are searching for something entertaining to do, look no further than the great outdoors. The Silver Comet Trail is a 61.5-mile path that can be explored on foot or by bike, beginning in Smyrna and ending at the state line between Georgia and Alabama. Residents in the area are often involved in wholesome hobbies like jogging and casual bike rides along this road.
The Concord Covered Bridge, which spans Nickajack Creek, is a well-known landmark. It's a magnificent building that has endured the test of time since it was constructed in the middle of the nineteenth century.
5. Live in Vinings Estates, Wetherbrooke, or Village Green
Several places come to mind if you're looking for a place to call home in Smyrna, and we can give you some pointers.
Vinings Estates is a highly desirable area in Smyrna, thanks to several recreational facilities, including a swimming pool, tennis courts, and a clubhouse. The Village Green community is home to a library, a community center, and even a city hall, all within a relatively small area. Wetherbrooke, on the southern side of town, and the downtown area are also well worth exploring.
6. Summers can be scorching
During the summer, the south can get quite hot and steamy. Those relocating to Smyrna from elsewhere in the country should, therefore, plan ahead for this. In the warmer months, highs average in the low 90s, while lows hover around the mid-70s.
You may look forward to low 30s temperatures and the turning of the leaves in the coming autumn months as things cool down. And even though it rains an average of 53 inches in this town every year, you're probably never going to see snow.
7. Fortis College is the only university in town
Smyrna is a member of the Cobb County School District, which means that students of all ages have a ton of schooling alternatives to choose from. King Springs Elementary and Teasley Elementary are two good public options for younger students, while parents who value a private education can enroll their children in Covenant Christian School. Campbell Middle School and Griffin Middle School are two of the best public junior highs in the state, serving students in grades 6-8.
There is only one high school in Smyrna, and it's named Campbell High. However, students in grades 5-12 can attend the Center Academy of Smyrna for a private education.
The only university in town, Fortis College, offers vocational programs like dental assisting, nursing, and IT certifications, among others.
8. Atlanta is only 16 miles away
Smyrna is located about 30 minutes from Hartsfield Jackson International Airport and is only 16 miles from the heart of Atlanta. Smyrna is a major hub for people using Interstates 75 and 285.
Those who choose to make their home beyond Atlanta's official city limits (OTP) likely have strong reservations about city life. Still, Atlanta is a large city with numerous attractions, amenities, and exciting venues. Those who seek a well-rounded way of life can find it in Smyrna.
9. Smyrna's cost of living is 9.8% higher than the national average
Smyrna has a cost of living index of 109.8. The yearly cost of living in Smyrna for a single person is $41,087, which is more than the state average of $38,488 and the national average of $38,433. This is due to higher prices for housing, food, child care, transportation, healthcare, and taxes.
The median home price is $447,756, and the city's high cost of living comes as no surprise, considering it's an Atlanta suburb.
10. A higher property crime rate
Violent crime is significantly lower in Smyrna than it is nationally. In comparison to the national average of 22.7, Smyrna's violent crime rate is 15.6. However, crime against property is slightly higher here (41.6 versus 35.4 nationally).
As long as you take necessary precautions and avoid particularly dangerous areas where crime is concentrated, you'll be safe here.
Finally
Smyrna is a fast-growing town, offering its residents the best of suburban life while still maintaining proximity to the big city. The city has a rich history, excellent schools, and lovely neighborhoods.
On the other hand, the cost of living is high, summers are pretty hot, and the property crime rate is higher than the national average.
Learn More About Living in Smyrna, GA