10 Real Pros and Cons of Living in Kissimmee, FL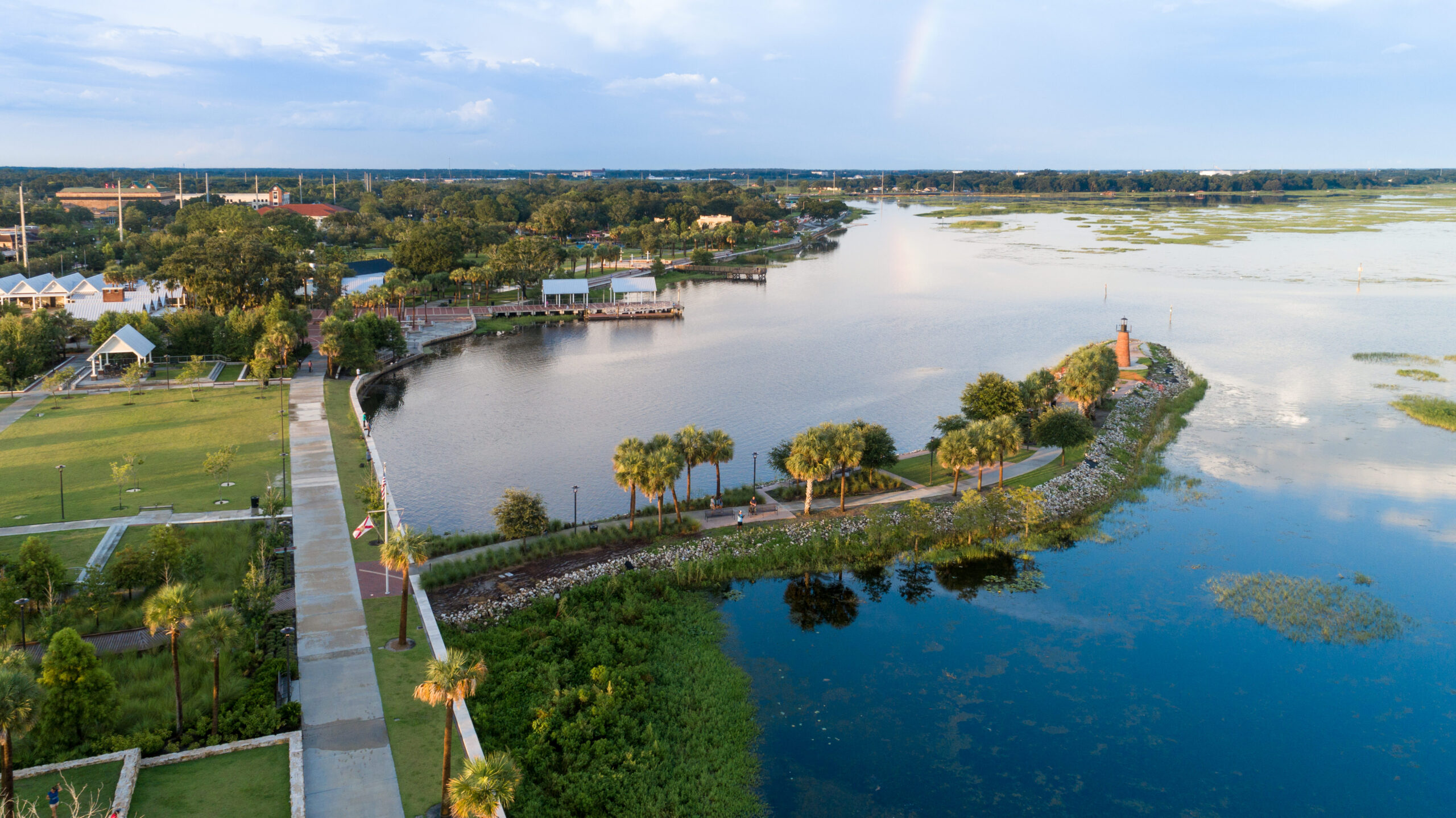 ---
The city of Kissimmee in Florida's Osceola County is a diversified and busy mid-sized city with something for everyone. It enjoys a cheap cost of living, the year-round warm weather, and proximity to Disney World and other attractions.
Simply put, Kissimmee is both a time warp and a portal, a place where the past can be experienced, and the future can be explored.
The roughly 70,000 people who call Kissimmee home enjoy these features, but the city is not without its drawbacks. Disadvantages of living in Kissimmee include the constant invasion of pests, its high crime rate, its heavy traffic, and its many visitors!
Let's take a look at the top ten pros and cons of living in Kissimmee, FL!
MAF Widget
Pros of Living in Kissimmee
1. A low cost of living
Compared to other cities in Florida or the rest of the country, the cost of living in Kissimmee is low. If one takes into account aspects like median income and housing costs, Payscale estimates that living expenses are 20% cheaper than the national average.
The city's median home price, at $382,753, is also lower than the national average. You can find houses in Kissimmee for a wide variety of prices, so if you're in the market for a new home, you won't be disappointed.
2. There's no state income tax
Having no state income tax is a significant factor in Florida's low cost of living. The state of Florida does not impose any kind of payroll or income tax on its citizens, and Kissimmee residents would obviously benefit from this.
This is usually the determining factor for many people who are on the fence about relocating to the area. But you'll have to pay sales tax on your purchases in Kissimmee. The city has a 6% sales tax rate.
3. A flourishing job market
In Kissimmee, you can choose from a wide range of available employment opportunities.
Service, retail, retail management, healthcare, the entertainment business, and healthcare are among the region's most lucrative and in-demand fields.
Comtech Antenna Systems, Inc, Sterling Hospitality Inc, and Osceola County School District are some of the city's major employers. And, of course, there are more job opportunities available in nearby Orlando.
4. The weather is mostly pleasant
Kissimmee is the place to be for folks who prefer mild winters and warm summers. The city may not always feel the ocean breeze due to its location on the mainland, but it nevertheless experiences the year-round warmth and sunshine typical of Florida.
Average highs in summer are around 83°F. You get to enjoy plenty of sunshine and rain, making for a verdant and beautiful landscape.
5. Lots of opportunities for entertainment
Kissimmee has plenty to offer in the way of entertainment.
Every weekend, the city's Old Town plays host to a variety of activities, from antique car displays to concerts. Water activities such as airboat rides and swimming with manatees are also available in the area.
Amusement parks like Universal Studios, Islands of Adventure, and the several Disney theme parks and resorts are, of course, the main draws. You can also visit Kissimmee's local attractions, including Fun Spot America, Silver Spurs Rodeo, and Lakefront Park.
6. The city is incredibly diverse
The people that call the Kissimmee area home come from many different places and cultures.
Whether it's because of the state's rich cultural history or because of families who moved to find better employment opportunities, the city is a melting pot of people from many walks of life.
The city of Kissimmee has always been and will continue to be a welcoming and inclusive place for people of all backgrounds.
MAF Widget
Cons of Living in Kissimmee
1. You can't escape the pests
The untamed natural areas of Florida are home to many different kinds of pests, such as insects, reptiles, and rodents.
To prevent these intruders from invading their houses, residents of Kissimmee, like those of nearly every other city in Florida, must remain vigilant.
Kissimmee is home to a wide variety of wildlife, including domesticated creatures like cats and dogs, as well as more exotic species like deer, alligators, and bears. Great to see from afar, yet dangerous if provoked.
2. Tourists would get in your way
Tourists bring in a lot of money for Florida, but not everyone is thrilled when the season(s) begin.
Given Kissimmee's proximity to numerous attractions, residents might expect some disruptions to their routine once the influx of short-term tourists begins.
When the snowbirds arrive for the winter, they spend a lot more time and money in the communities where they are staying. More people imply busier streets and shops.
3. Traffic is a regular occurrence
There is a lot of traffic in and around Kissimmee, and not just because of the many tourists who visit the area.
As a result of Orlando's proximity, this city is constantly bustling with activity, so you should plan for delays and stoppages in rush hour traffic. The toll roads try to mitigate the problem for those who prefer to pay, but with great success. Toll roads, albeit expensive, can still be pretty packed. And you can find ways to avoid the toll roads in the Kissimmee area, but be prepared for even longer commutes.
4. There's always some sort of road construction going on
There is always some sort of road construction going on in this city, presumably to address the issue of traffic congestion. Better roads are needed in and around Kissimmee, but it may seem like construction will never end.
The climate and weather of Florida can be tough on the roadways. Consequently, additional work needs to be done on the roads.
In Summary
Kissimmee has a lot of great things going for it; A low cost of living, a thriving economy, countless entertainment options, a lack of state income tax, and unique diversity.
However, before making the decision to move, you should also consider the drawbacks, such as the traffic and annoying pests. Also, if you would rather not have tourists getting in your way every time you go out, you might not enjoy living in Kissimmee.
Learn More About Living in Kissimmee, FL