10 Things to Know About Moving to Sandy Springs, GA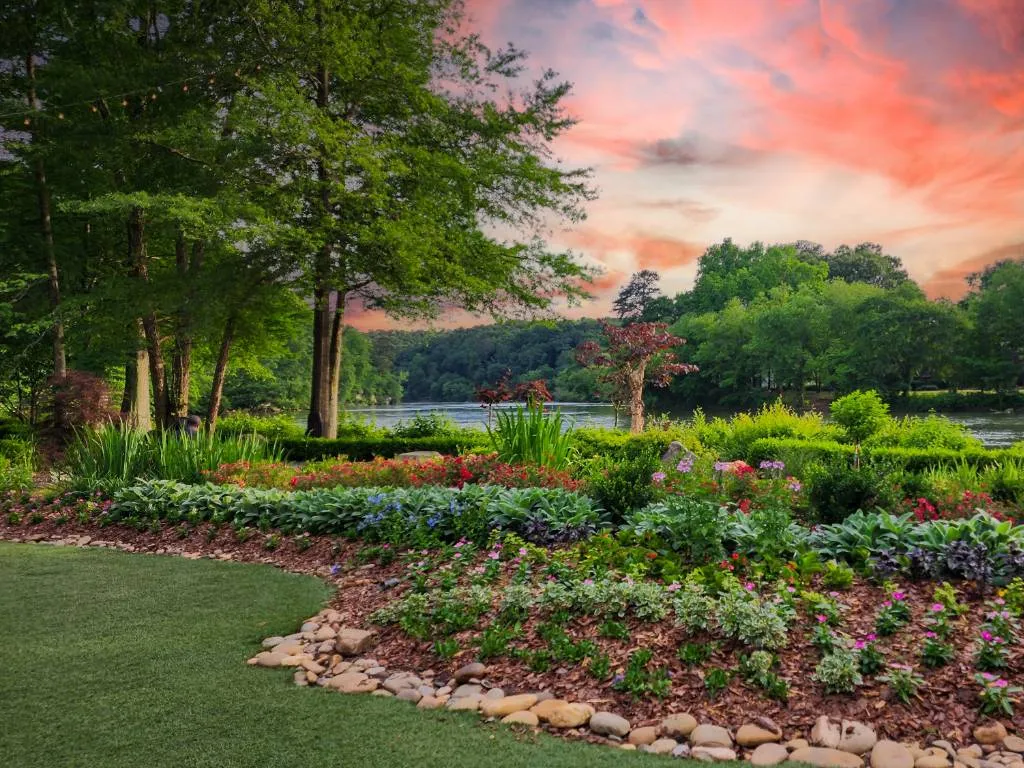 ---
Picture a community that caters to your needs as a family by providing excellent schools, plenty of parks, a thriving economy, attractive homes, and exciting outdoor activities. If you're considering a move to Sandy Springs, Georgia, this isn't some far-fetched fantasy.
Considering all the above, Sandy Springs is a great option if you're looking to escape the hustle and bustle of the large metropolis and stake your claim to your slice of paradise on Earth.
Let's take a look at ten things to know about moving to Sandy Springs, GA!
1. The city has over a dozen beautiful parks
There are more than a dozen high-quality parks in Sandy Springs, three of which are managed by the National Park Service.
The Abernathy Greenway, which runs along Abernathy Road, is one of the city's most remarkable greenways, with plenty of scenic places to walk, ride a bike, or just relax. In addition, there are creative playable art installations for children to enjoy here.
Heritage Park, located in the heart of downtown, is another must-see. The park is home to numerous cultural and educational activities hosted by the charitable organization Heritage Sandy Springs, named after the city's namesake springs.
2. The schools in Fulton County School System are rated A
The Fulton County School System is in charge of Sandy Springs' public schools. Niche.com gives several of these institutions, mostly those serving students in grades K-12, an A or A-.Some examples of these institutions are Riverwood High School, North Springs Charter School of Arts and Sciences, Sandy Springs Middle School, and Dunwoody Springs Charter Elementary School.
Also, Sandy Springs is home to at least ten prestigious private institutions, such as the Atlanta Jewish Academy, Brandon Hall School, and Holy Innocents' Episcopal School.
3. Living costs are 37% higher than the national average
Although the expense of living in Sandy Springs is higher than the national average, the city has much to offer those who are ready to indulge in luxury.
With a total cost of living of 137.3, Sandy Springs is significantly more expensive than the rest of Georgia (93.4) and the rest of the United States (100). The city's median home price is $628,839, almost 50% higher than the national average of $428,000.
4. Work in the professional, scientific, and technical sector
The average household income in Sandy Springs is $74,093. The city has a thriving economy, so it won't take long before one gets a job here.
Professional, Scientific, and Technical Services, Health Care and Social Assistance, and Retail Trade are the most important economic drivers in the city, together employing 61.2k people.
5. Visit the John Ripley Forbes Big Trees Forest Preserve
Both tourists and locals will enjoy exploring Sandy Springs since the city is home to many unique attractions and offers an abundance of exciting activities.
The Big Trees Forest Preserve at John Ripley Forbes State Park is a paradise for nature lovers. This 30-acre wildlife refuge is only 4 miles from Sandy Springs and is home to different plants and animals. John Ripley Forbes, an environmentalist, created this preserve to safeguard threatened urban forestland.
6. It rains a lot in this city
For most of the year, the weather at Sandy Springs is pleasant. In comparison to the national average of 38 inches of rain per year, it averages 53. However, despite receiving a lot of rain, this city does not receive much snow, receiving only 1 inch on average every year.
In addition, Sandy Springs boasts an annual sunshine total of 213, compared to the national average of 205.
Extremes in temperature are common, with July highs of 87 degrees Fahrenheit and January lows of 31 degrees Fahrenheit being the norm.
7. Get around the city on the MARTA train system
Residents in Sandy Springs can choose from numerous kinds of convenient modes of public transportation. Having your own car, though, will offer the chance to conveniently take in everything the city has to offer. Commuters can move across town and into downtown Atlanta via the Metropolitan Area Rapid Transit Authority (MARTA) bus and rail system.
The Roswell Road MARTA bus stop connects riders to the system's several Sandy Springs bus routes. From the North Springs station, the Georgia Regional Transportation Authority runs express buses to various counties. 
8. Learn about the city's history at Heritage Sandy Springs Museum
The Heritage Sandy Springs Museum has been telling Sandy Springs' legacy since the 1980s. The Williams-Payne House dates back to the 1860s and now serves as the site of a museum documenting the history and culture of the surrounding area.
In addition to the permanent exhibit, there are additional temporary galleries showcasing historical objects and local contributions from nearby communities. The museum has a background on the city's role in the Civil War, as well as a look at its history and contemporary culture.
9. It's a safe place to live
The FBI reports a crime rate of 1,531 per 100,000 residents in Sandy Springs. Compared to the state average, this is 36.4% lower, and compared to the national average, this is 34.70% lower.
At 147 per 100,000, the rate of violent crime is 62.1% lower than the U.S. average. At 1,384 per 100,000, the property crime rate is 29.3 percentage points below the U.S. average. Therefore, Sandy Springs is a secure community to call home.
10. Check out the cuisine at C&C Seafood & Oyster Bar or The Select Restaurant + Bar
Sandy Springs is home to an array of excellent dining options.
If you're looking for a great meal in Sandy Springs, go no further than the Select Restaurant + Bar. Every night of the week at 5:00 PM, diners enjoy posh European fare and cocktails at this fine dining establishment.
The Southern Bistro is the place to go for authentic, home-style comfort food. In a casual atmosphere, Southern Bistro offers both classic and contemporary takes on Southern comfort food.
If you're looking for a great place to eat seafood, stop by at C&C Seafood & Oyster Bar. You can get your fill of lunch, dinner, brunch, dessert, and cocktails at this elegant eatery. They can also be booked for exclusive use. There is always something fresh to try on their menu because it evolves with the seasons.
In Conclusion
Sandy Springs is a great city that has a friendly, small-town vibe. Aside from its stunning surroundings, it stands out for the abundance of chances it provides in terms of employment, quality of education, and unique tourist attractions. However, keep in mind that the city has a higher-than-average cost of living. 
Learn More About Living in Sandy Springs, GA