15 Things to Know Before Moving to Rock Hill, SC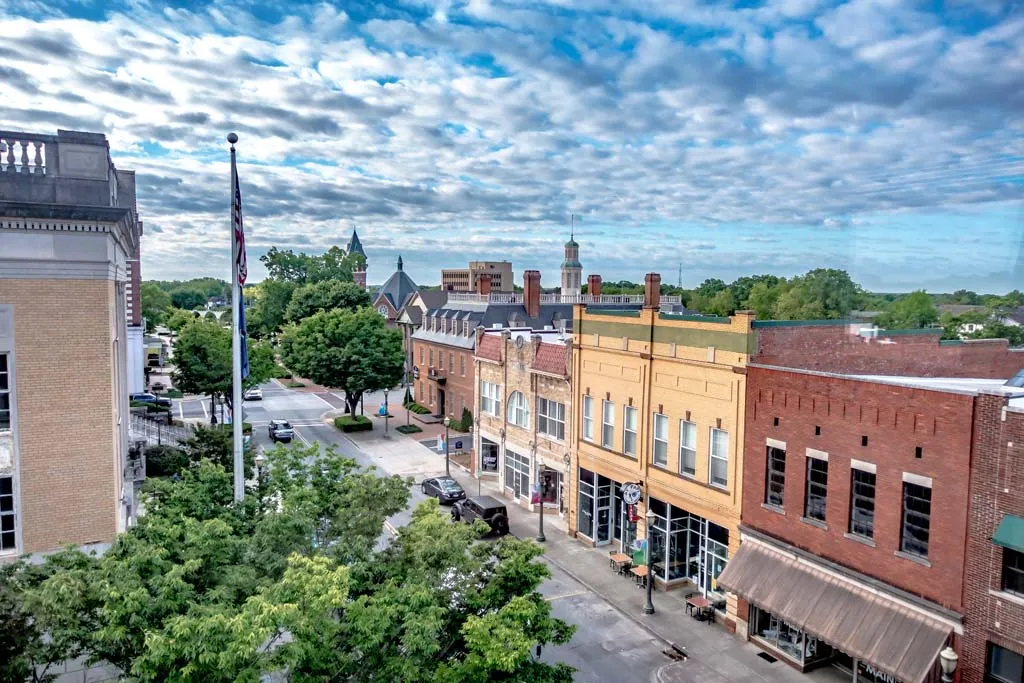 ---
Rock Hill is one of the fastest-growing cities in the United States, despite its seemingly quaint and pleasant appearance.
The hustle and bustle of city life might be overwhelming, but this flourishing mill town offers a more enjoyable existence thanks to its convenient location, beautiful scenery, and vibrant culture.
Compared to the national average, Rock Hill has a reasonable cost of living, a thriving business community, and an increasing number of available jobs. There are three colleges in Rock Hill, one being Winthrop University.
Here are fifteen things to know before moving to Rock Hill, SC!
MAF Widget
1. Rock Hill lies in The Charlotte-Concord-Gastonia Metropolitan Area
Rock Hill, in York County, is the state's fifth-largest city and the fourth-largest city in the Charlotte metropolitan area.
The Charlotte metro area is one of the fastest-growing in the country because of its moderate climate, abundance of job possibilities, low cost of living, and rich cultural offerings. Charlotte has grown to become the nation's second-biggest financial center. Charlotte is also home to many prestigious educational institutions, such as UNC-Charlotte, Davidson College, and the Queen's University of Charlotte.
2. Greensboro, Atlanta, and Asheville aren't too far away
We've already mentioned Rock Hill's proximity to Charlotte, but that's not the only major city within driving distance if you ever get the longing for the city.
You can easily spend a day traveling between Greensboro, Durham, and Raleigh in North Carolina. The city of Atlanta is just over 200 miles away and makes for a great day excursion. If you want to combine the best of the South with the ocean, a drive of around three hours will take you to historic Charleston.
Asheville, North Carolina, is a great place to spend a weekend or longer if you head west into the mountains. The mountains are teeming with cultural life and interesting people, and a trip there is a great way to cool off during the summer.
3. Learn about the city's history at the White House and the Museum of York County
Humans have lived in the Rock Hill area for thousands of years. The Catawba Native Nation had a significant population in the Rock Hill area when Europeans first arrived. This city has a long and intriguing history, so there are always new and exciting things to do and see here.
Located in the middle of downtown Historic Rock Hill is the historic White House. This residence is a three-part structure, with the first section being a one-room cabin constructed in 1838.
The Museum of York County is also worth visiting to get acquainted with the local flora and fauna, Native American culture, and the history of the Carolina Piedmont.
4. Explore the outdoors at the National Whitewater Center or Catawba River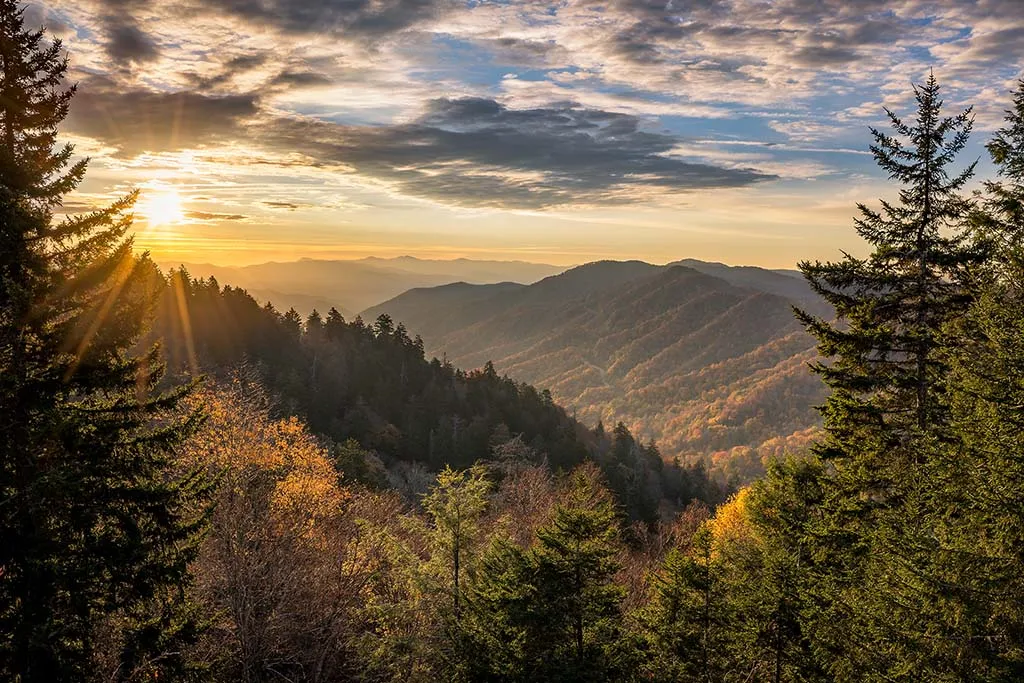 Rock Hill is a great place to visit if you're looking for something a little more exciting than a trip to the park. Situated just a few hours east of the breathtaking Great Smoky Mountains, you'll find endless opportunities for outdoor recreation.
The southern Appalachian mountains have something fun for everyone in the family to do, from hiking to picturesque driving to water sports.
You can also go rock climbing on an outdoor wall overlooking a 20-foot deep pool in the U.S. National Whitewater Center.
Looking for an exciting local activity? The Catawba River is calling, so grab an inner tube and come float! This is a fantastic summertime outing for the whole family.
5. Rock Hill is called "Football City USA" for a reason
The high school football programs at Rock Hill, South Pointe, and Northwestern consistently produce national champions, earning Rock Hill the moniker "Football City USA."
To put it into perspective, Rock Hill produces one NFL player for every 8,512 residents, and the city currently has about 21 players in the NFL. A few examples of these athletes are Jadeveon Clowney, Cordarrelle Patterson, and Stephen Gilmore.
Living in Football City USA will make any football fan's heart sing. At Rock Hill, South Carolina, you'll quickly learn how serious football is taken.
6. The only federally-recognized Indian tribe calls Rock Hill home.
The Catawba River is home to the Catawba Native Tribe, who are located in Rock Hill. This group was formerly regarded as among the most formidable of the Southern peoples and Siouan speakers.
This group strategically allied with European settlers, who came first, and those allies helped them in a number of continuous wars against neighboring groups.
The Catawba Culture Center on Tom Steven Road in Rock Hill is a great place to learn about the region's indigenous peoples and their significant contributions to its history. Its goal is to help keep this Indian nation's rich cultural heritage alive, flourishing, and safe for future generations.
7. Visit Legal Remedy Brewing for some nighttime fun
Located in the heart of Old Town in downtown Rock Hill, Legal Remedy Brewery is a must-visit for any beer, food, or music lover. The 24 taps range from imperial craft beers to light and seasonal ales and go perfectly with house-smoked and cured meats. Also, they include a schedule of events that is sure to keep you entertained throughout the night.
8. Enjoy 212 days of sunshine
Most of the year in Rock Hill, individuals can take advantage of the pleasant weather and spend time outside. Compared to the national average of 38 inches, Rock Hill receives an average of 44 inches of rain annually.
When compared to the national average of 28 inches, the city only sees an average of 3 inches of snowfall annually. Rock Hill has 212 sunny days each year, which is more than the national average of 205. The city reaches its peak temperature of 91 degrees Fahrenheit in July during the summer.
9. Living costs are 8% less than the national average
Rock Hill has a lower cost of living than the rest of the US, with an index of 92. The city's lower-than-average cost of living is mostly due to its affordable housing market. In Rock Hill, a home costs roughly $285,848 on average.
Rock Hill monthly rental prices range from around $995 for a two-bedroom property close to downtown to around $2,600 for a brand-new four-bedroom home in the city's northeast. One-bedroom apartments have a rental price range of $700 to $825 per month.
10. Get a job in the manufacturing, legal or academic sector
The number of available jobs in Rock Hill has grown by 1.6% during the past year. For the coming decade, experts anticipate a higher-than-average job growth rate of 39.7 percent.
3D Systems in Rock Hill is one of the city's major employers. They design, make, and sell 3D printers and scanners. Other major employers in Rock Hill include Amida Industries, Inc., Carolina Energy, the City of Rock Hill, Comporium Communications, Cytec Carbon Filters, LLC, Hyosung Corporation, Langer Transport Corporation, the Rock Hill School District, and Winthrop University.
Prosecutors and judges earn the most in Rock Hill, followed by architects and engineers, medical doctors, and top executives.
11. Attend the Come-See-Me Festival or The Blues & Jazz Festival
Several exciting events are held in Rock Hill throughout the year. More than 125,000 people from all around the United States visit the city each spring for the Come-See-Me Festival.
The Blues & Jazz Festival is held annually by the Arts Council of York County on the first weekend of October. The event, which attracts many people, features a food crawl through historic buildings in Rock Hill's downtown district.
MAF Widget
12. Get around using the Charlotte Area Transportation System or The Ride to Work service
Buses leave from downtown Rock Hill and head to Uptown Charlotte on the Charlotte Area Transportation System, the only regional transit system used in the city.
The Ride to Work service also offers bus service to the people of Rock Hill so that they can easily go to and from work.
13. Attend one of the city's three colleges
Rock Hill is home to different colleges. Over six thousand students attend Winthrop University, a public, four-year, co-ed institution. The African Methodist Episcopal Zion Church established Clinton College as a historically black Christian institution of higher learning.
York Technical College is a two-year institution that focuses on delivering technical training and associate degrees to the residents of York County.
14. Property taxes are quite low
Although low taxes aren't the only reason to relocate to Rock Hill, it certainly helps. Property taxes in South Carolina are among the lowest in the country, so there's no need to worry about stretching to afford the mansion of your dreams.
Both primary and secondary homes are assessed at different rates: 4% for primary residences and 6% for secondary homes.
15. Humidity levels can be uncomfortable
Regardless of the time of year, the weather in Rock Hill is almost always humid. The city experiences its highest monthly average relative humidity during July and August, at around 79-81%.
Humidity varies widely from one day to the next, and it's not uncommon for the relative humidity to rise above 90% in the summer. This is primarily due to the fact that the city is quite close to the Atlantic Ocean.
Finally
Every city has advantages and disadvantages, and Rock Hill is no different. With low property taxes to a wide variety of outdoor pursuits, this community has a lot to offer.
Yet, during the summer months, the humidity levels can rise to uncomfortable levels.  
Learn More About Living in Rock Hill, SC