10 Things to Know Before Moving to Stillwater, OK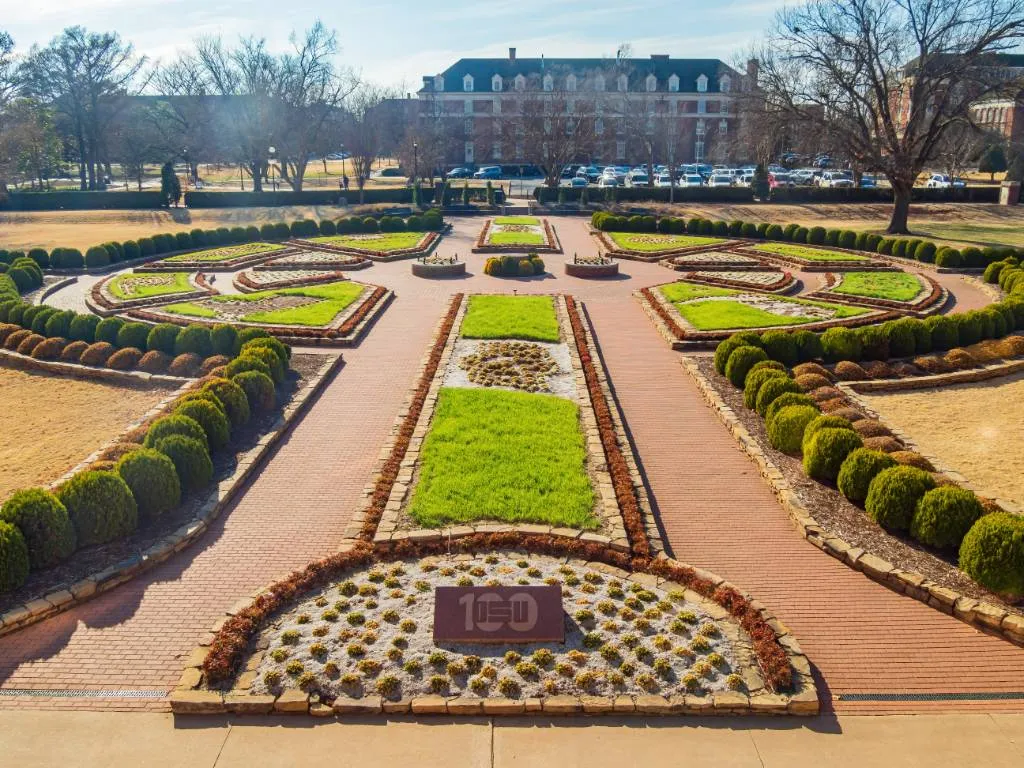 ---
Stillwater, often hailed as America's Friendliest College Town, presents a vibrant and inclusive community. Nestled alongside the campus of Oklahoma State University, residents can enthusiastically support the Cowboys, explore the lush Botanical Garden at OSU, and enjoy live concerts at the renowned McKnight Center for the Performing Arts.
This charming city is the birthplace of Red Dirt music, a distinctive country music genre named after the region's distinctive red soil. Here are ten things to know before moving to Stillwater, OK!
1. A friendly, hospitable city
Stillwater's appeal lies in its renowned reputation as "America's Friendliest College Town." With Oklahoma State University at its heart, the city exudes youthful energy and a welcoming atmosphere.
The residents are celebrated for their warm hospitality, ensuring that visitors always feel comfortable.
2. Oklahoma State University is a major part of the city's culture
The university plays a significant role in shaping the identity of Stillwater, Oklahoma. There is no mistaking the vitality and excitement that a university like this brings to a city.
You can see it in the buzzing student life on campus, where people from all walks of life come together to learn and share their passion. The town is full of life and energy thanks to the university's contagious energy.
3. A lower-than-average cost of living
A significant allure of living in Stillwater lies in its budget-friendly cost of living. Housing costs, in particular, are notably lower compared to major urban centers, enabling you to make your budget go further. The city's cost of living index is 82, and the median home price is $233,557.
To provide a clearer picture, let's delve into the cost of living in Stillwater. For a single adult, the annual expenses covering housing, food, childcare, transportation, healthcare, taxes, and other necessities tally up to $36,538. This amount is slightly higher than the state average of $35,289 in Oklahoma but remains notably lower than the national average of $38,433.
4. Attend the Lights on Stillwater event or the Stillwater Arts Festival
Stillwater's calendar is packed with lively events that keep the town buzzing year-round. Whether you're reveling in the Boomer Blast Fourth of July extravaganza or getting into the holiday spirit at the enchanting Lights on Stillwater event, this town knows how to have a good time. These events aren't just about entertainment; they serve as a communal thread, weaving a sense of togetherness within the local fabric.
Take, for example, the Stillwater Arts Festival, a vibrant showcase of the creative brilliance of local and regional artists. Or, if you're celebrating Independence Day, the Boomer Blast event sets the sky ablaze with fireworks and resonates with the rhythms of live music. These festivals not only provide cultural enrichment but also create valuable connections within the community, making every day in Stillwater a reason to celebrate.
5. A strong Red Dirt Music scene
Stillwater is famous for something special – Red Dirt music. It's like a mix of country, folk, and rock, and it's got a unique vibe. You've got to check it out at the local concerts and feel the music scene here.
It's not just about the songs; it's about the people and the fun. People here really love Red Dirt music. There's always something going on, and if you love music, you'll fit right in. It's like a big, friendly music family, and you're welcome to join in.
6. A low violent crime rate
When it comes to safety, Stillwater stands out as a secure place to call home. The numbers tell the story – the city boasts a violent crime rate notably lower than the U.S. average at 14.6 compared to 22.7.
However, it's essential to be aware that the city's property crime rate is slightly higher, at 41.9, compared to the national average of 35.4. While property crime is somewhat elevated, Stillwater remains a community where you can enjoy peace of mind in your daily life.
7. Enjoy 238 days of sunshine
Stillwater experiences a warm and humid climate with hot summers, where temperatures average around 87°F, and mild winters, with temperatures averaging about 28°F.
Stillwater is subject to various weather conditions, including thunderstorms, snowstorms, and strong winds. Spring, in particular, can be windy. In terms of precipitation, the town aligns with the national average, receiving 38 inches of rain annually. However, it sees less snow, with an annual average of 6 inches, compared to the U.S. average of 28 inches. Moreover, Stillwater enjoys more sunny days, with about 238 annually, exceeding the national average of 205.
8. Eat good food at Eskimo Joe's
In Stillwater, a rich tapestry of dining experiences awaits, showcasing the town's culinary diversity. Among the local favorites is Eskimo Joe's, renowned for its delectable cheese fries and lively ambiance.
Whether you crave classic American fare or yearn to embark on a global food journey, the town's dining landscape offers a broad spectrum of flavors to discover and relish.
9. Take in nature at Boomer Lake and Lake McMurtry
Outdoor enthusiasts will discover Stillwater to be a paradise for nature-related activities. The picturesque Boomer Lake and serene Lake McMurtry, both within easy reach, are filled with opportunities for diverse pursuits. Whether you're a dedicated hiker, an angler seeking the perfect catch, a boating enthusiast ready to set sail, or simply someone who relishes a leisurely lakeside picnic, these natural gems are bound to captivate your senses.
The breathtaking natural beauty that envelops Stillwater is an open invitation to explore the great outdoors.
10. Stillwater Medical Center offers quality healthcare
On the healthcare front, you'll find reassuring peace of mind in Stillwater's well-established medical services. The Stillwater Medical Center stands as a reliable institution dedicated to providing residents with access to top-quality healthcare.
When you make the move to Stillwater, you can do so with confidence, knowing that your healthcare needs are in capable hands and well-covered, ensuring the well-being of you and your loved ones
In Summary
Stillwater's allure extends beyond its reputation as America's Friendliest College Town. It thrives on the energy of a major university, the kindness of its residents, its affordability, and the vibrant cultural scene. The community spirit and opportunities for involvement are exceptional, and the town's natural beauty makes it a great place for outdoor enthusiasts.
Consider these factors as you prepare to embrace the warm and welcoming atmosphere of Stillwater, Oklahoma.