15 Things to Know Before Moving to Fayetteville, NC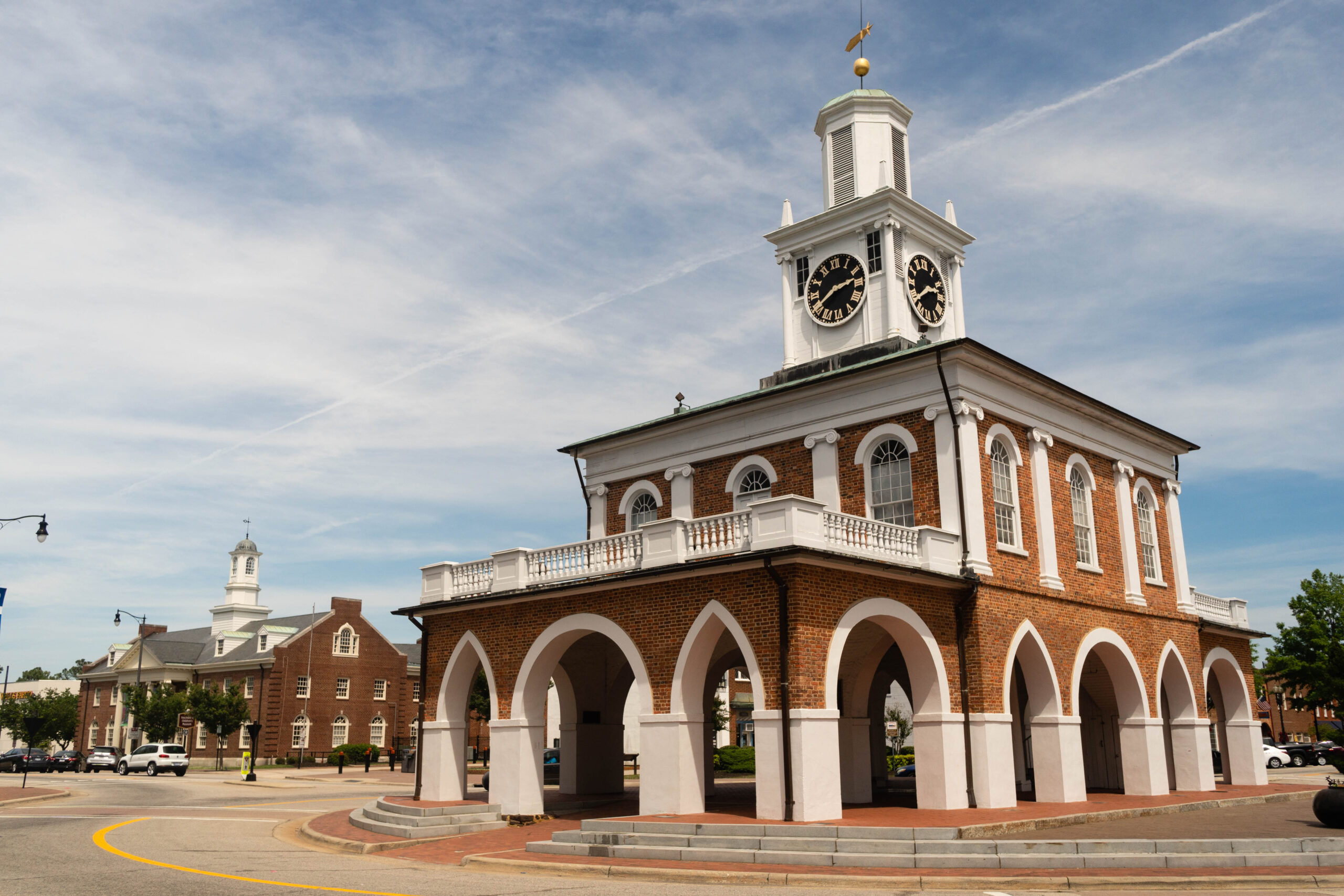 ---
Fayetteville, situated in the Sandhills of southern North Carolina, is a growing city with a promising downtown. The city is home to Fort Bragg, one of the largest military bases in the world.
Fayetteville is a great place to settle down because of all the great things it has to offer: a diverse population, a low cost of living, affordable property prices, and thrilling year-round festivals. The city has been recognized as an "All American City" by the National Civic League three times. We'll be talking about 15 things you should know before moving to Fayetteville, NC!
1. Fayetteville is a military city
Over 200,000 people live in Fayetteville, and due to the presence of Fort Bragg, a good chunk of that number are military service members. About 55,000 military officers live in this city, and it is also a popular option for retired servicemen. And we dare say, with a concentration of so many military workers, you don't have to worry about an invasion or anything.
MAF Widget
2. You'll find amazing Southern food here
Southern cuisine hits differently, we all know that. It goes without saying that a city as southern as Fayetteville would have fantastic traditional southern dishes and BBQ. Its cultural mix means that you can sample a wide variety of traditional and unique cuisines. From Mexican to Italian, you're sure to find something you like here. Antonella's Italian Ristorante, Circa 1800, and Fowler's Southern Gourmet are just a few of the great restaurants in town.
3. Affordable real estate
Homes in Fayetteville are among the most affordable ones in the country. The median home price is $187,280, and houses near Fort Bragg are even less expensive, ranging from $70,000 to $90,000. Houses here tend to be older, so if you want to buy a home for less money and don't mind fixing it up, this place is just perfect.
4. Affordable cost of living
If you're looking for a place that helps you save more or cut costs, you're going to like this one. With an index of 80, the cost of living in Fayetteville is 20% lower than the national average. You'll spend less on utilities, transportation, and groceries here than in many other cities. A loaf of bread would cost $2.97, and utilities such as electricity and water would cost $144.92.
5. A standard educational system
One of the reasons Fayetteville is such a great area to raise a family is because of its excellent public school system. There are 20 private schools, 17 high schools, 52 elementary schools, 18 public middle schools, and 2 public charter schools. Popular local schools in the city include Fayetteville State University, Methodist University, Fayetteville Technical Community College, Miller-Motte College, Grace College of Divinity, and many others.
6. Lots of fun things to do
Getting out and experiencing the city's attractions is the greatest way to settle in after relocating. Fayetteville has plenty of activities to keep you occupied. Go on a hike at The Cape Fear River Trail. Visit Zipquest waterfall and have some fun. The Cape Fear River Botanical Garden is home to stunning plants and flowers. Learn all about the country's military history at The U.S. Army Airborne and Special Operations Museum.
Oak Island and Holden Beach are the closest beaches to Fayetteville, where you can soak up some sun. Go skiing at Sugar Mountain, not too far from the city. The mountains west of Fayetteville are a fantastic option for a weekend escape.
This city has loads of exciting things to offer, no matter what your hobbies or preferences are.
7. Nightlife is just as exciting
Fun activities don't end in the day; you can have just as much fun at night too!
Live music, stand-up comedy, trivia, and even dancing are just some of the nighttime activities you can engage in. Chill over a bottle of beer or glass of cocktail at Louie's Sports Pub. Attend a night concert at Crown Complex. After a day of sightseeing, head to one of the city's many nightlife hotspots to keep the party going.
8. The crime rate is a major problem
Unfortunately, the presence of Fort Bragg in this city doesn't stop criminals from doing their thing. Fayetteville has 61% more crime than the rest of North Carolina's cities.
Furthermore, while property crime in Fayetteville has been falling gradually over the past few years, violent crime has been increasing. The chances of becoming a victim of violent crime are 1 in 100, according to the recent stats by Neighborhoodscout.
But that doesn't mean you'll always have to avoid gunfire if you make the city your home. High-crime areas can be avoided by taking certain precautions, which leads us to the next thing you should know about Fayetteville.
9. There are some pretty safe neighborhoods
Choosing to live in a more secure area is one major safety precaution to take in Fayetteville. Every city, no matter how dangerous, has safe neighborhoods. And here are some secure neighborhoods in this city;
Westover, Spring Lake, Arran Lakes West, and Arran Hills are just some of the areas you can live in the city without having to worry about your safety. However, keep in mind that these places are often more expensive than other parts of the city.
MAF Widget
10. It might be hard to find a job
You might have to sweat a little bit before you get a job in Fayetteville unless you're a military worker. The unemployment rate in Fayetteville is 5.6%, which is higher than the national average of 3.7%.
The town's reputation as a jobless zone is gradually improving, though. There has been a new influx of large corporations to the area, including Amazon and Plan C Crypto.
In Fayetteville, the best-paying jobs are usually the most specialized ones. Science and technology professionals, followed by those in the utility industry and public administration, have some of the highest salaries.
11. The traffic could be bad
Fayetteville has a relatively short average commute time of 18 minutes, but occasional traffic could increase the time spent on the road.
Murchison Road and Bragg Blvd in the northern part of town are two of the city's busiest roads because they lead straight to the city's military bases. Thankfully, traffic has decreased thanks to the completion of Highway 295, which now completely encircles the northern region of the city.
Here's a quick tip; stay off construction lanes and Interstate 95 if you don't want to get into some serious traffic jam.
12. The city has hot summers
Fayetteville experiences all four seasons, with spring and fall being the most pleasant. Temperatures range between 60 and 70 ° F throughout this season, making even the winters more tolerable than in other parts of the country.
However, summers can get hot and humid. July is the hottest month, with daily average temperatures of 90°F, and sometimes reaching as high as 100°. Make sure you have air conditioning installed in your car and house so you can cope with all that heat.
13. Many great golf courses
Fayetteville is a great destination if you're looking for a place to play golf on some of the best courses. Looking for somewhere to go with your golfing buddies? Check out one of the area's many country clubs or historic golf courses. Gates Four Golf and Country Club, King's Grant Golf and Country Club, and Baywood Golf Club are just some of them.
14. There are different sporting activities
Although there aren't many major league teams in town, the Fayetteville Woodpeckers are a fun minor league baseball team who play at the new Segra Stadium downtown.
Additionally, the Crown Complex serves as the home arena for the Cape Fear Heroes indoor football club and the Fayetteville Marksmen ice hockey team.
From kayaking to paddle boarding, there are more than enough water sports at Cape Fear River Adventures, and the whole family or group is welcome to join in on the fun.
15. A rich history and culture
If you're a history buff, Fayetteville is just the place for you. This city has a lot of history that you can learn about, just by taking a drive down Heritage Trail. You can learn all about the city's Irish immigrant history by following the 750-mile Gaelic Beginnings Trail. Watch live theater at Patri-Arts & Gardens Trail. The Baker-Haigh-Nimocks House and the Sandford House provide visitors with a view of 17th and 18th-century architecture at Heritage Square.
Conclusion
It's no wonder this city is a major hotspot for people all over the country, and if you're looking to join the teeming number, considering everything on this list, from the good stuff like the affordable living costs, to the not-so-good ones like the high crime rate, would help you decide if Fayetteville is the city for you.
Learn More About Living in Fayetteville, NC