10 Things to Know Before Moving to Pueblo, CO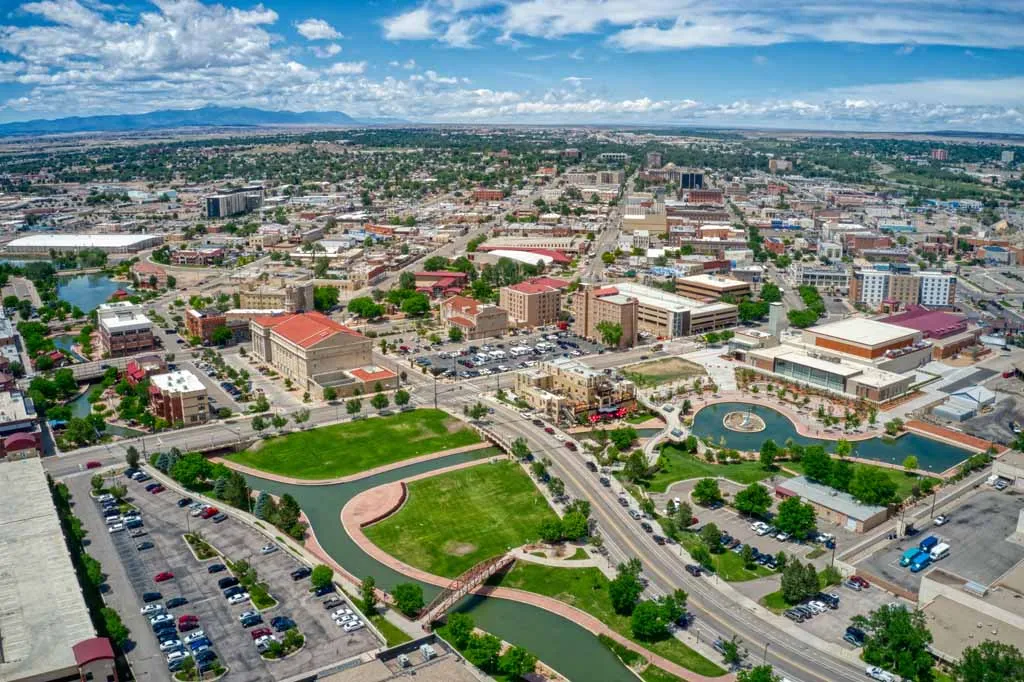 ---
Pueblo can be found 40 minutes southeast of Colorado Springs. It's a major steel producer, and its residents enjoy a lively arts and culture scene, affordable cost of living, wonderful sunny weather, and ample opportunities for outdoor leisure.
Many Coloradans call Pueblo "The Home of Heroes" since the city is currently home to four live Medal of Honor recipients.
Pueblo is the 9th most populated city in Colorado, with a population of approximately 112,932. Because of its rich history, vibrant culture, a plethora of eating options, dozens of officially recognized creative art districts, and thriving economy, the city has earned its reputation as Colorado's most culturally and historically diverse city.
Here are 10 things you should know before moving to Pueblo, Colorado!
1. You get to enjoy lots of sunshine
Pueblo has a mild climate and plenty of sunshine throughout the year. There are no extremes in temperature in the high desert, so you can enjoy the sun on any of the around 300 sunny days per year. More sunlight reaches Pueblo than either San Diego or Honolulu.
Even though the high altitude makes for hotter days during the summer, the evenings are usually pleasant and bearable. There are many outdoor activities to choose from and beautiful sunsets to enjoy during the summer. Winters might be chilly and snowy, however the snow normally melts the next day due to the sun's warmth.
2. A vibrant arts and cultural scene
Inhabitants of Pueblo have access to various artistic and cultural activities. In the heart of Pueblo, the Sangre de Cristo Arts & Conference Center is home to the Sangre de Cristo Ballet and the Buell Children's Museum, among other cultural institutions. In addition, there are various other arts and music-related shows to enjoy. The Pueblo Symphony and the Steel City Theater Company both attract art-loving locals who want to spend a night out seeing live performances.
The Impossible Players, Damon Runyon, and Steel City Theaters are three fantastic venues to take in a show in Pueblo. The Backyard music festival is a good time if you want to hear some more fantastic bands perform.
3. A low cost of living
Compared to other major Colorado cities, Pueblo has a significantly cheaper cost of living. With a median home price of $314,481, the Pueblo real estate market is a terrific place to find a good bargain, and there are many homes available for much under $200,000.
For less than $300,000, you can buy a nice home in a decent community, and an even nicer older home in a decent neighborhood will cost you less than $200,000. The cost of living in Pueblo is around 13.7% lower than the national average, which is a major selling point for the area.
4. Lots of good food
You can explore varieties of dishes in this city and soothe your taste buds as often as you want. If you're in Pueblo and want a good burger, you should stop by Bingo Burger. All of the ingredients used in the dishes are fresh and local, such as potatoes from the San Luis Valley and grass-fed beef from Colorado.
In the mood for sugary foods? Do yourself a favor and visit Hopscotch Bakery for one of Mary's fantastic treats. The raspberry croissants, sugar cookies, and chocolate pudding tarts she bakes are always a hit. Solar Roast Coffee is the place to go if you have a passion for coffee. It's a one-of-a-kind cafe where the beans are roasted entirely by the sun.
5. A weak job market
It's no secret that the job market in Pueblo is struggling; the city's unemployment rate is now hovering around 6%, well above the state average of 4%. However, the unemployment rate has been falling steadily over the past few months, so hopefully, better times are ahead.
Many cities share the issue Pueblo is facing, as traditional work alternatives give way to more specialized, technologically demanding fields.
The economy in Pueblo is driven mostly by the education and healthcare sectors, followed by the government sector. Parkview Medical Center, Pueblo County, and School Districts 60 and 70 are some of the city's largest employers.
6. Its public schools aren't the best
When compared to other cities in Colorado, Pueblo's educational system is often cited as a weak point. There is unquestionably space for improvement in the Pueblo public schools that are part of the Pueblo county education district.
However, Pueblo is home to several excellent charter and private schools, many of which are ranked higher than public institutions. Some of them include The McClelland School, Day Star Christian School, and Park Hill Christian Academy.
7. Lots of opportunities for outdoor recreation
Anyone who enjoys being outside will find Pueblo to be a dream destination. Wonderful chances to go hiking, bicycling, golfing, fly-fishing, and kayaking are available almost all year, and local parks are an attractive feature of the area.
For instance, many people who enjoy the outdoors visit Lake Pueblo State Park to go boating, fishing, or mountain biking. For riders, it is one of the few reliably dry spots to hit the trails during the winter. The Pueblo Zoo, home to more than 400 species like lions, otters, and penguins, is also a popular destination for locals.
Between June and September, the Pueblo Riverwalk transforms into a picturesque walking and exploring destination. Movie evenings on the river and farmer's markets are regular events on the riverwalk. Beautiful places to ski and snowboard, like Breckenridge and Monarch, are within easy driving distance of Pueblo.
8. Many festivals to attend
Boats, Bands, and BBQ is a wonderful summertime event held annually on the Riverwalk. Community members get together to enjoy water sports, live music, and delicious food. The celebration also has a brew fest, hot wing eating contest, barbeque competition, and live music. The holiday parade of lights is a great way to get into the spirit of the season. One of the most anticipated events of the year, it takes place at the end of November.
There is also the Colorado State Fair in Pueblo. Thousands of people from all across the state gather in the late summer for the annual event. The Rocky Mountain Street Rod Nations, hosted annually by the National Street Rod Association, is another event that draws the community together. For this one-of-a-kind national meetup, drivers travel from all over the country to display their classic cars of every imaginable make, model, and body style.
9. A high rate of crime
The crime rate in Pueblo is far greater than in any other Colorado city and also exceeds the national average. Recent studies have shown that this city is among the most dangerous in the United States.
The city's violent crime rate is 47.3, while the property crime rate is a whopping 90.4, both higher than the national average. Guns and gang violence are major contributors to Pueblo's crime rate.
10. The city infrastructure could be better
Pueblo was once a fort outpost and then a collection of four separate mining settlements that eventually merged into a single city. This city, like many newer settlements in rural settings, has outdated infrastructure that needs to be improved.
Cities like Pueblo that have difficulties strategically developing their downtown areas sometimes lag behind the times and miss out on economic and social potential.
In Summary
If you love sunny cities, you'll love Pueblo. The city's thriving food scene, low cost of living, and outdoor activities are some of the pros of living in this city. On the other hand, the city does have some major cons, such as the weak job market, low-quality public schools, and a high rate of crime.
Learn More About Living in Pueblo, CO