10 Things to Know Before Moving to Columbus, GA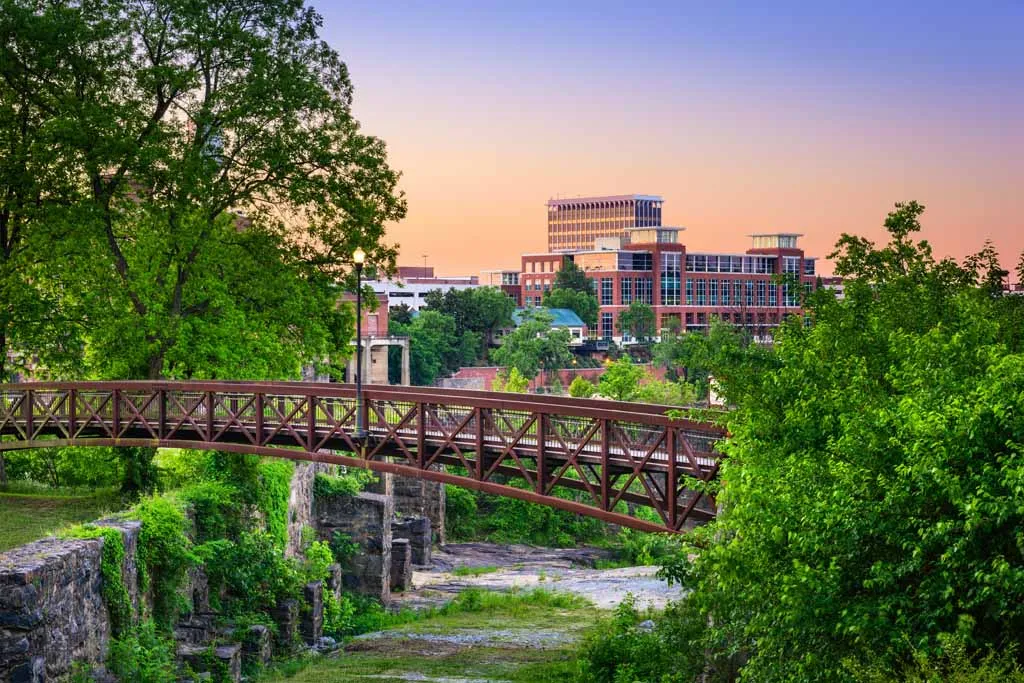 ---
Located in Muscogee County, Columbus, Georgia, is home to an estimated population of 204,366. Most people in Columbus choose to rent their houses rather than buy them, giving the city a densely suburban atmosphere.
Many people are debating whether or not Columbus is a desirable place to live because of its abundance of outdoor activities, thriving restaurant scene, and a packed calendar of special events. Here are ten things to know before moving to this city!
1. Fort Benning is just outside the city
The massive U.S. Army post of Fort Benning, located just to the south of the city in Chattahoochee County, gives the area a significant military presence. More than 120,000 people, including active duty service members, family members,
Reserve and retired personnel, and civilian workers, are supported by the facility. In addition, it is the city of Columbus's largest employer.
2. There are lots of fountains in the city
Columbus is also known as "Fountain City" because of the abundance of public fountains that were built across the city, primarily in the early 20th century.
They contribute to the city's endearing appearance and are beloved by many inhabitants. Numerous local companies have even adopted the term "Fountain City" for themselves.
3. Visit the museums to learn about the city's history
There is a wealth of history to be discovered in Columbus, whether you spend a day at the National Civil War Naval Museum or a patriotic holiday at the National Infantry Museum to witness performers in period costumes.
Although politics and society have advanced greatly since the days of the battlefield, the people of Columbus continue to honor their forefathers and the foundations upon which their city was founded.
4. A low cost of living index of 76
The low cost of living is arguably one of the best reasons to settle in Columbus. The town's low cost of living score of 74 points out of 100 is a major selling point.
Most of the credit for the cheap cost of living in this city, like that of many other American cities, belongs to the affordable housing market. The city's median home price is $144,000, way below the national average. There's little doubt that savings like that can significantly improve one's standard of living.
5. Have fun at the Beer & Wine Festival
The city of Columbus provides an easy means for people to socialize with their neighbors over alcoholic beverages. Get your pals and head to Uptown for the Columbus Beer & Wine Festival, where you get to sample libations from a wide variety of vendors.
Add some great tunes and renowned Georgia barbeque to your schedule by attending the Blues, Brew & Q event.
6. Art enthusiasts would love the Columbus Museum
The Columbus Museum is a great destination for art enthusiasts since it hosts various temporary and permanent displays showcasing American and regional art and artifacts.
And if you're in the mood for something offbeat, the Lunchbox Museum is exactly what you've been looking for. Kitschy, cool, and reminiscent of the lunch-carrying days of yore, this is a popular diversion for travelers and a welcome addition to the city.
7. Don't miss out on Superhero Day
Broadway in Uptown hosts the fantastic Superhero Day, where locals and visitors alike dress as their favorite comic book characters in an effort to raise money for charity.
Columbus, with its Superhero 5k Race, costume contest, and sidewalk chalk event, demonstrates that it can do good while having a wonderful time.
8. Enjoy the outdoors at Columbus Autumn Line, Black Heritage Trail, or The Chattahoochee River
The pleasant climate in Columbus makes it ideal for going on hikes, biking trips, and other outdoor pursuits any time of year.
Bike and hiking enthusiasts will love Columbus, with its many paths like the Columbus Autumn Line and Black Heritage Trail. The Chattahoochee River provides inhabitants with numerous choices for outdoor recreation, including whitewater rafting, kayaking, ziplining, and simply taking a leisurely stroll along the city's much-loved 15-mile long RiverWalk.
There are also more than fifty neighborhood parks in the city. Flat Rock Park provides everything you would desire in a park, including opportunities for mountain biking, disc golf, cross-country jogging, and picnicking. Hiking, hunting, and animal watching are just some of the things that can be done at Standing Boy Creek State Park.
9. A higher than average crime rate
Crime is a problem in every American city and village. Columbus has a higher crime rate than most other cities its size, which is unfortunate. The violent crime rate in this city is 36.8, which is significantly higher than the national average of 22.7.
As for property crimes, at 75.5, they are a lot higher than the national average of 35.4. But, the city government of Columbus is actively addressing the issue of crime, and things do appear to be improving. Positively, most suburban areas are peaceful and secure.
10. A high rate of unemployment and low median income
One disadvantage of residing in a small town is the limited availability of employment possibilities. The national unemployment rate is 3.6%, whereas Columbus' rate is 5%. Job opportunities have improved in Columbus during the past few years, so there is some hope.
Columbus may not be the ideal place to live if you're hoping to secure a high-level position with a multinational corporation. It's worth noting that $43,300 is the median income for a Columbus family, which is quite a little behind the national average when put next to it at $57,600.
To Sum it All Up
Living in Columbus has a lot of great things to offer; an affordable cost of living, outdoor activities, events and festivals, and a suburban atmosphere. However, before moving, consider the high unemployment rate in this city, as well as the high crime rate.
Learn More About Living in Columbus, GA