8 Things to Know Before Moving to Nevada City, CA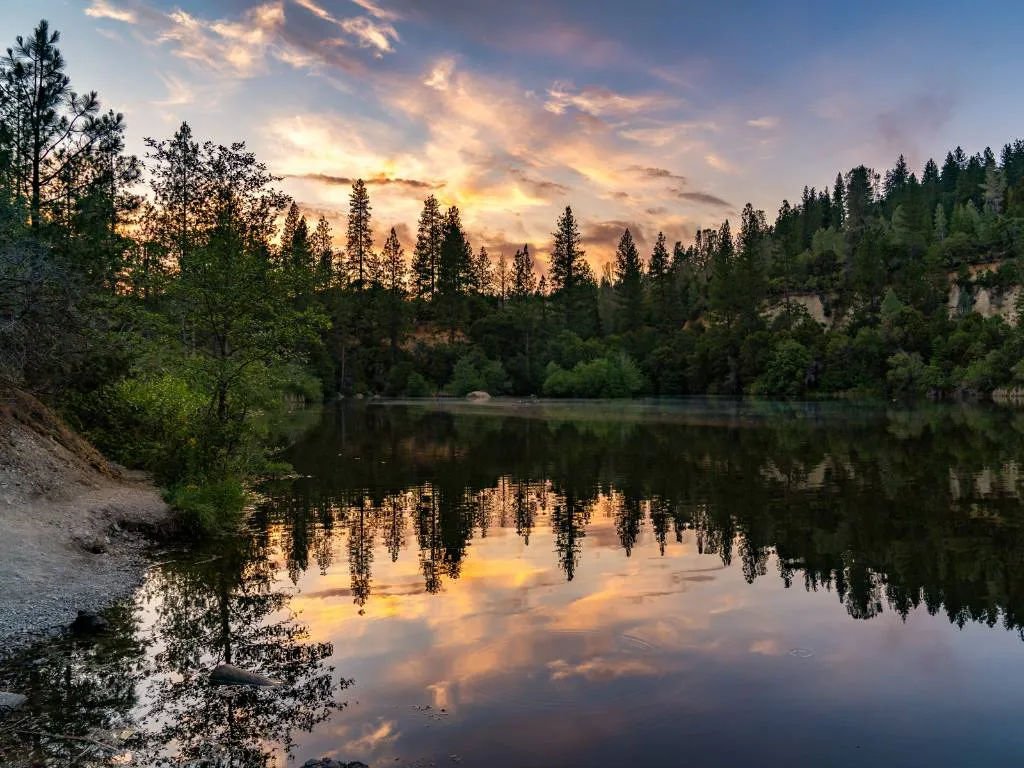 ---
Nestled in the Sierra Nevada foothills, Nevada City, California, is a beautiful and historic town that has captivated the hearts of many residents and visitors alike. The city is home to a small population of 3,181 people.
Known for its charming Victorian architecture, vibrant arts scene, and stunning natural surroundings, moving to Nevada City can be an exciting adventure. However, before you pack your bags and head to this unique destination, there are a few things to consider.
Let's talk about eight things to know before making the move to Nevada City, CA!
1. Rich history and architecture
Nevada City boasts a rich history dating back to the Gold Rush era of the mid-1800s. Its architecture reflects this past with well-preserved Victorian buildings, including charming storefronts, ornate homes, and historic landmarks.
The town's unique architectural style serves as a window into the past, offering visitors a glimpse of the pioneering spirit that shaped its development during the Gold Rush. Moving here means you'll be living amidst history, with beautiful buildings and landmarks around every corner.
2. A vibrant arts and culture hub
Nevada City is a hub of vibrant art and culture. The town is known for its art galleries, live music venues, and community events. The local art scene celebrates various forms of creativity, including painting, sculpture, and crafts. Throughout the year, festivals and fairs showcase the talents of local artists and artisans.
The cultural diversity of Nevada City is also reflected in its theaters, performances, and workshops, offering a rich tapestry of experiences for both residents and visitors to enjoy. Nevada City Film Festival, First Friday Art Walks, Summer Nights, Victorian Christmas, Sierra Poetry Festival, and Nevada City Craft Fair are well-attended art and culture events you shouldn't miss while living here.
3. Nevada City is surrounded by natural beauty
Nevada City is nestled amid breathtaking natural beauty. Surrounded by the Sierra Nevada foothills, the area offers gorgeous landscapes, lush forests, and serene bodies of water.
The Yuba River, with its clear waters and swimming holes, is a popular spot for outdoor enthusiasts—hiking and biking trails wind through the forests, revealing stunning views and wildlife. The changing seasons bring vibrant fall foliage and snowy winters, adding to the charm of this scenic town.
Whether you're an adventure seeker or simply seeking tranquility, Nevada City's natural surroundings offer a perfect escape.
4. Strong sense of community amongst residents
Residents of Nevada City share a strong sense of community and camaraderie. Through various local events, festivals, and gatherings, neighbors come together to celebrate their town's history, culture, and arts.
This strong community spirit extends beyond formal events, as there's a friendly atmosphere in the shops, cafes, and streets, and neighbors look out for themselves. The town's size and welcoming environment also foster a sense of familiarity, making it easy for people to form lasting friendships and feel like a part of something special.
5. Hot and dry summers
Summers in Nevada City are characterized by hot temperatures and dry conditions. Average high temperatures range from the mid-80s to low 90s °F, which is a relatively comfortable climate for outdoor activities. However, occasional heat waves can push temperatures higher.
The lack of significant rainfall during the summer months contributes to the dryness of the region. This can lead to water scarcity concerns and an increased risk of wildfires as vegetation becomes more susceptible to ignition. Residents and authorities often implement water conservation measures and fire safety precautions to mitigate these risks.
The hottest months in this city are July and August. Living here means that you need to remain vigilant against the challenges posed by dry conditions and the potential for wildfires.
6. Good healthcare services
Living in Nevada City gives you access to good healthcare services. The city offers a mix of medical facilities, clinics, and healthcare providers to cater to residents' needs. You may, however, need to travel to larger cities nearby for specialized treatments.
Telehealth services have become popular in this city, especially for follow-up appointments, minor consultations, and non-emergency situations. This helps bridge the gap for those who find it difficult to travel for medical care.
Some top-rated healthcare facilities in this city include Sierra Nevada Memorial Hospital, Nevada City Surgery Center, and Chapa-De Indian Health.
7. Work in the manufacturing, retail, or agricultural sector
The unemployment rate in Nevada City is 3.7%, which is slightly higher than the national average of 3.6%. The thriving industries in this city are limited to manufacturing, retail, technology, agriculture, construction, and health services.
However, the job growth here has been positive, and jobs have increased by 0.7% over the past year. ARRIS, Stantec, the US Forest Service, and Telestream are some of the top employers in this city. It is advisable to secure a job before moving to this city.
8. There are 12 public schools in Nevada City
Nevada City, CA, is known for its decent school quality and a range of educational options for students. The city has 12 public schools, including preschools, elementary schools, middle schools, and high schools.
Some of the public schools in this city are Nevada City School of the Arts Preschool, Deer Creek Elementary School, Seven Hills Middle School, and Nevada Union High School. There are also 2 private schools here.
It's important to conduct the necessary research so you're able to choose the school that best meets your kids' needs.
In Conclusion
Moving to Nevada City, CA, offers a chance to immerse yourself in history, art, nature, and community. However, keep in mind that hot and dry summers are a common occurrence here, and you'll have to ensure there are available job opportunities in your industry before moving.