10 Things to Know Before Moving to Pooler, GA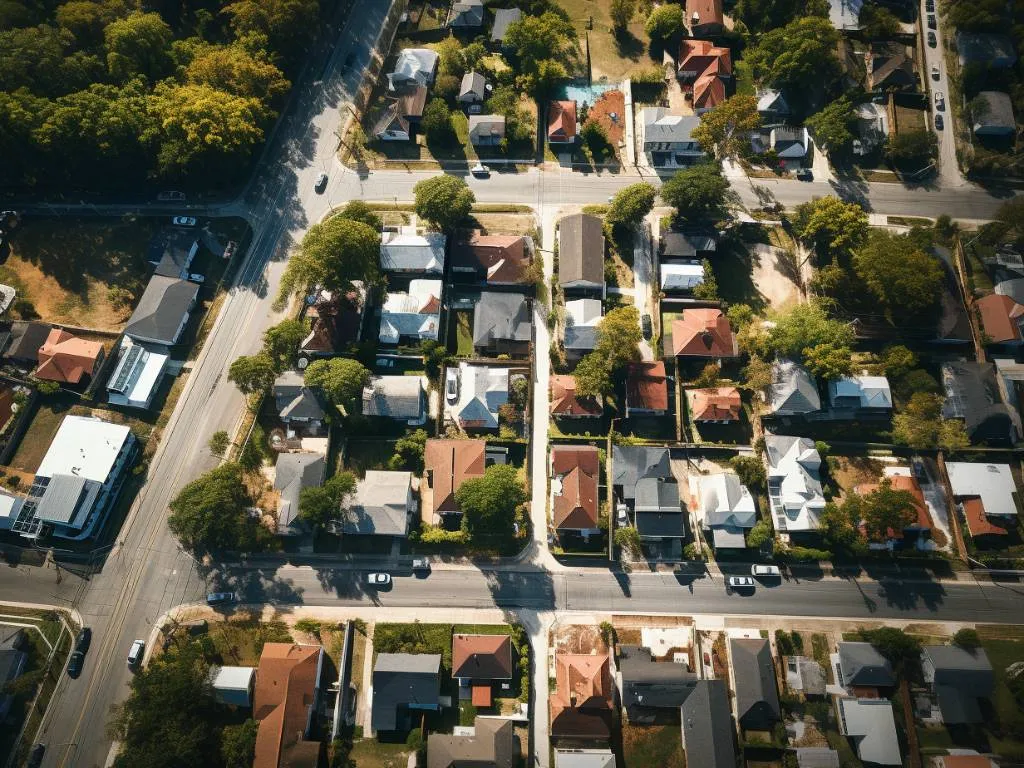 ---
Situated in Chatham County and roughly 10 miles west of Savannah, Pooler is a nice quiet city in Georgia. Founded in honor of Robert William Pooler, a railroad worker, Pooler was one of Georgia's most rapidly developing communities in 2020.
Let's take a look at ten things to know before moving to Pooler, GA.
1. The city is served by Savannah-Chatham County School District
Savannah-Chatham County School District is responsible for educating students in Pooler. Three of Pooler's schools—Pooler Elementary, West Chatham Elementary, and West Chatham High—are consistently ranked among the best in the state. 
There are ten different private and religious schools available to families in the Pooler area. As part of the Live Oak Public Library system, students can use the Pooler Library as well.
2. Eat at Pie Society or Terra Mia
If you are a resident of Pooler, you have access to a wide variety of excellent dining establishments. Here are two of the top restaurants in Pooler, according to locals:
Terra Mia is a favorite among locals in Pooler because of the delicious and filling real Italian food it serves.
A Southern outpost of a British pie shop! Pie Society is thriving and providing authentic British pies and drinks to the people of Pooler through their brick-and-mortar shop, food truck, and online ordering app.
3. Work in the manufacturing, retail, or logistics industry
Jobs in management, sales, and related fields, and office and administrative assistance are the most common in Pooler. Pooler locals are primarily employed in three sectors: manufacturing, retail, and logistics. The poverty rate in Pooler is lower than the national average, at 4.73 percent.
Some major employers in the city include JCB North America, PLG Holdings Inc, and Georgia Ports Authority.
The annual household income in Pooler averages $79,426 which is a little above the US median household income at $74,580.
4. Summers are hot and humid
Long, hot summers with high temperatures and high humidity are typical in Pooler during the summer months. The average high temperature is a sizzling 92.3 degrees Fahrenheit, so be prepared for some heat. To beat the heat, locals frequently head outdoors in search of activities like swimming and lounging in the shade.
Pooler's winters, on the other hand, are mild and provide welcome relief from the oppressive heat of summer. During the winter, when the temperature rarely rises over 61.4 degrees Fahrenheit during the day, it is pleasant enough to go trekking, exploring, and doing other outdoor activities that would be less tempting during the hotter summer months.
5. The cost of living is 7.1% less than the national average
Pooler has a cost of living index of 92.9, which indicates that living here costs less than the national average. The median home price is $337,422.
In Pooler, a single person can expect to spend around $38,650 per year on basic essentials like housing, food, child care, transportation, healthcare, taxes, and other expenses. This is comparable to the yearly cost of living in Georgia of $38,488 and the national average of $38,433.
6. A low violent crime rate
The violent crime rate in Pooler is far lower than the national average. At 14, it's significantly lower than the national average of 22.7. Property crime in Pooler is, however, higher than the national average of 35.4, at 43.3. However, this is still a lower rate than the average across the country.
These numbers imply that while Pooler is a secure neighborhood, residents should be on guard to ensure their belongings are kept safe.
7. A prime location
Being so close to Savannah, one of Georgia's most historic and culturally rich towns makes it convenient for residents of Pooler to enjoy all that Savannah has to offer. Savannah's historic area is a major tourist attraction, as are the city's thriving arts community and eclectic eating scene.
The Savannah/Hilton Head International Airport is only a 10-minute drive from the city, adding to its already impressive level of accessibility.
8. There are traffic problems
The expansion of Pooler has resulted in an increase in traffic, notably along principal thoroughfares such as Pooler Parkway and Highway 80.
However, the city has taken measures to reduce traffic congestion, such as widening the Pooler Parkway, constructing new roads, and the continuous expansion of the existing ones.
9. Attend the Pooler Mardi Gras Celebration or Fourth of July Fireworks Extravaganza
The city of Pooler hosts many exciting annual events for the local population. The annual Pooler Mardi Gras Celebration is a must-see, with its exciting parade, fantastic live music, and delectable Cajun food. The joyous spirit of Mardi Gras is perfectly captured in this event.
The annual Fourth of July Fireworks Extravaganza at Pooler Stadium is another beloved community event. At this celebration, locals join together to watch a fireworks show in honor of Independence Day. It's a great time for friends and relatives to celebrate their nation together.
These activities strengthen the bonds between Pooler's citizens while also providing a great time for everyone involved. They are examples of the city's efforts to entertain its citizens and visitors.
10. Take in the outdoors at Pooler's Tom Triplett Community Park or Crosswinds Golf Club
Pooler's Tom Triplett Community Park is a vast 140-acre green space with plenty of room to run around and play. The park is home to a beautiful lake where fishing enthusiasts get to spend time, well-maintained hiking paths, and even sports grounds.
In addition, the Crosswinds Golf Club can be found in Pooler and is a popular destination for golfers. It's an 18-hole course that's famous for its challenging design and beautiful surroundings. Golfers can take in the lovely surroundings while playing a round.
In Conclusion
Moving to Pooler, GA, offers a blend of excellent education opportunities, diverse dining experiences, and a thriving job market. Its prime location near historic Savannah and convenient access to the Savannah/Hilton Head International Airport also make it enticing.
While traffic congestion can be a concern, the city actively addresses it. Overall, you're sure to enjoy living in Pooler.