Top 10 Pros and Cons of Living in Davis, CA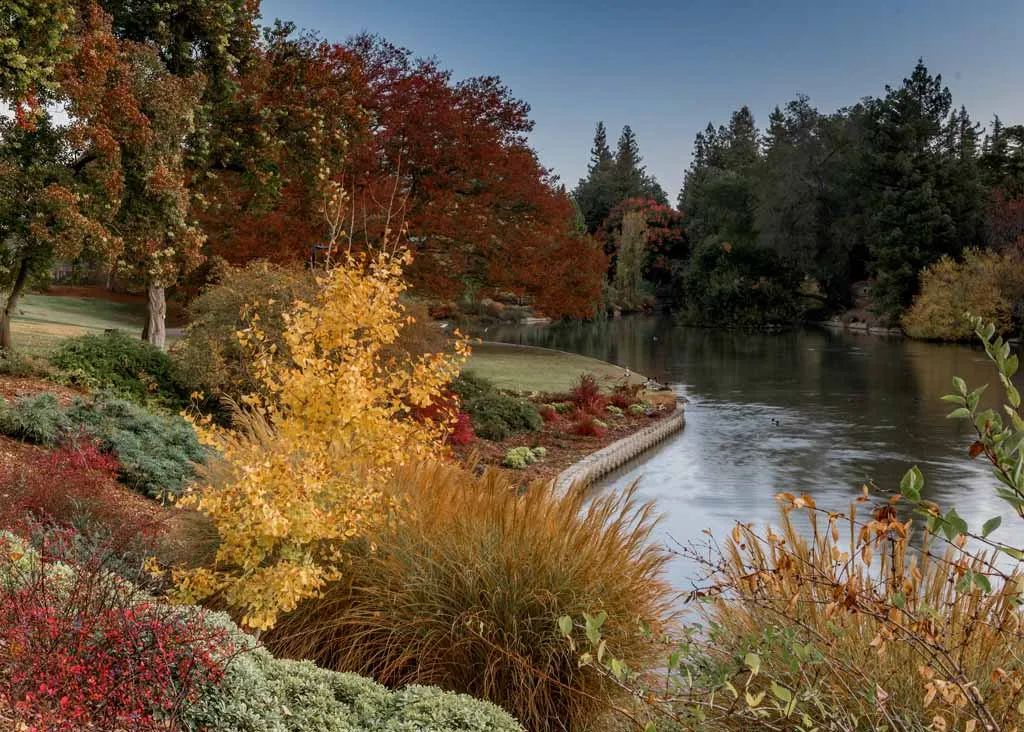 ---
Davis, California, is well-known as the site of the illustrious University of California. Even though it has a population of over 70,000, living in Davis is like having the best of both urban and rural life. It's interesting to learn that this college town is one of the most bike-friendly in the United States, with over 50 miles of dedicated bike lanes. The city's logo is a bicycle with large, spherical wheels. When people think of Davis, they think of the blue sky, friendly people, and support for the arts.
While Davis has many positive qualities, it also has some drawbacks, and you should learn about them before you have your bags ready to leave. Let's talk about ten pros and cons of living in Davis, CA!
MAF Widget
Pros of Living in Davis
1. A haven for bikes
Davis is committed to being the most bicycle-friendly city in the world, earning it the moniker "The Bicycle Capital of America." More than half of UC students ride bicycles to class, and there are bike lanes on all main thoroughfares. Davis is the place to be if you enjoy riding bicycles.
As a matter of fact, the United States Bicycling Hall of Fame is located in Davis. This small town is ideal for cycling thanks to its 10.5 miles of flat terrain and network of well-maintained bike routes and crossings.
2. Davis is in a perfect location
Davis is not as far out in the middle of nowhere as many would have you believe. Davis is one of the most desirable locations in southern California because of its convenient position. Davis can be described as either a medium-sized metropolis with a small-town atmosphere or a small town with an urban vibe, depending on your preference.
Davis is conveniently located near numerous tourist destinations, including Sacramento, San Francisco, and Lake Tahoe. As a bonus, the Sacramento International Airport is a mere 20-minute drive from Davis.
Golden Gate Bridge, Alcatraz, Old Sacramento, and Ghirardelli Square are just some world-famous destinations within a day's drive of Davis.
3. The members of the community are close-knit
The people of Davis are incredibly supportive of one another.
If you were to ask any Davis local, they would all agree that the city's strong sense of community is essential to daily living there. Davis is not the place to go if you want to avoid society and be on your own. In this city, you'll find people who are eager to strike up conversations, make connections, and develop as a community.
The median age in the city is under 24, with a large share of the population consisting of UC students and recent grads. But the city's four swimming complexes, miles of greenbelts, and kid-friendly events are just a few of the things that bring young families to Davis.
4. Check out the Davis Farmers Market
The Davis Farmers Market, held twice weekly on Wednesday and Sunday mornings, is one of the city's most charming features. Produce grown according to organic standards can be purchased from the farmers who grew it. Davis is surrounded by fertile farm areas, making it easy to find fresh, healthful food options.
The monthly farmer's market also has live music, artwork from emerging local artists, and gourmet foods for sale.
5. The city is home to the University of California-Davis
When it comes to veterinary science, UC Davis is among the best schools in the country. In a 20-year time frame, UC grads will be among the top 50 percent of college grads in terms of their ability to support themselves financially.
UC Davis is a top-tier institution, both in California and nationally, when compared to other metropolitan institutions of comparable size. Being a tightly knit community, the value placed on education at UC Davis permeates Davis as a whole.
In general, the city has a top-tier educational system that consistently receives accolades from across the country.
6. Visit the museums and check out the thriving arts scene
Whether you're in Davis for work or play, you'll find plenty to keep you occupied, from visiting museums to sampling dishes at top eateries to relaxing in scenic green spaces. The Jan Shrem and Maria Manetti Shrem Museum of Art, Pence Gallery, and Bohart Museum of Entomology are just a few of the many museums in the area.
The city has a thriving arts community, highlighted by venues like the Mondavi Center for the Performing Arts. Slide Hill Park, Community Park, and Central Park are just a handful of the city's well-known parks.
If you find yourself in Davis, don't miss out on the many delectable dining options, like Mikuni Japanese Restaurant and Sushi Bar, Symposium Restaurant & Pizza House, and Four Seasons Gourmet Chinese Restaurant.
MAF Widget
Cons of Living in Davis
1. There are a lot of undergraduates in town
The University of California, Davis, makes Davis what it is today. Twenty-somethings are flooding the city for education or celebrations. While the community is very important to the people of Davis, you may have a more challenging difficulty integrating if you want to retire or raise a family.
If you aren't yet a well-established professional beginning a family or a full-fledged student riding to class every day, you may find yourself feeling isolated during this transitional period.
2. Living costs are 70% higher than the national average
The cost of living in Davis is significantly higher than the national average, at an index of 170. Costs of living, such as food, energy, entertainment, lodging, and protection, are high in California, but particularly so in Davia
The vast majority of Davis locals are renters rather than homeowners. With a median home price of $890,183, It's quite difficult to find a good house for under $700,000. If you can't afford a home that costs at least $700,000, your options will be limited to duplexes with no outdoor space.
3. There are no opportunities for hiking
The flat terrain in this city is perfect for bicycling, and by now, everyone knows how vital bicycling is in Davis, but it can be very mundane otherwise.
Davis does not have any beaches or mountains for visitors to tour or hike, and if you're one who enjoys those sorts of things, you might not enjoy living in this city. However, you are still close enough to exciting destinations like Napa, San Francisco, and Monterey.
4. It gets sweltering
A major con of living in Davis is the steaming hot summer weather. Days of 110°F temperature are a little too common, and if you're lucky, a typical summer day might have a temperature of 90°F.
If you're thinking of moving to this city, make sure your car's air conditioning is up and running, and bring along those hats and sunscreen tubes.
Conclusion
Living in Davis, while it might be exciting, is not without its drawbacks. On one hand, there's the museums and arts community, the prime location, bike culture, and the presence of UC Davis.
However, there's also the intense summer weather, high cost of living, and little or no opportunities to explore mountains and trails.