10 Things to Know Before Moving to Pearland, TX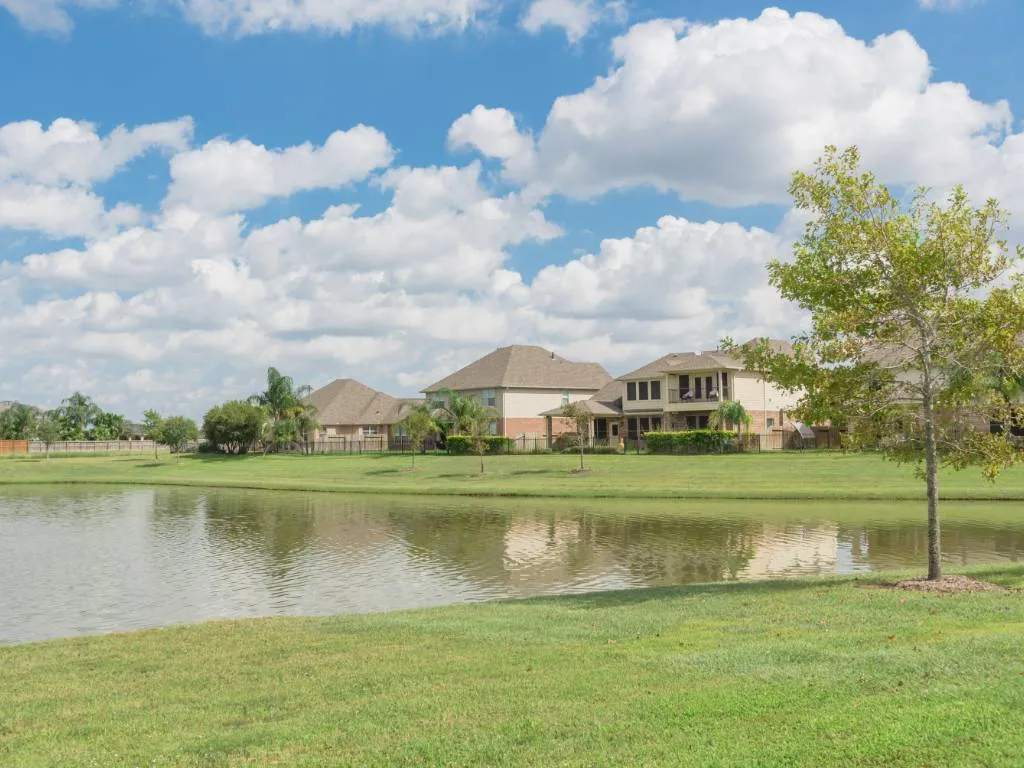 ---
Considered one of the fastest-growing cities in Texas, Pearland is a great place to call home.
This city is located within Brazoria County and extends into Harris County. It has a population of 122,078 residents and offers a unique blend of suburban tranquility and urban amenities.
Let's discuss 10 things you need to know before moving to Pearland, TX!
1. Pearland is close to Houston
Pearland is situated about 17 miles south of downtown Houston. Its proximity to the city makes it a great place to live.
Residents of Pearland enjoy shorter commutes to a larger metropolitan area, diverse job opportunities, access to Houston's cultural and entertainment options, top-notch education and healthcare facilities, and the advantages of suburban living.
In short, living in Pearland offers you a well-rounded lifestyle that combines the convenience of city amenities with the tranquility of a suburban community.
2. Pearland has a diverse community
Pearland is celebrated for its diverse and inclusive community. The city is home to a mix of racial and ethnic backgrounds, including white, African American, Hispanic, and Asian. This diversity fosters a vibrant and welcoming atmosphere where residents from different backgrounds come together to create a harmonious and inclusive community.
It also enriches the city's culture, contributes to economic vitality, and reflects Pearland's commitment to unity and understanding among its residents. This diversity is celebrated through cultural festivals and events year-round.
3. There are 23 public schools
If you're moving to Pearland with your family, rest assured that education is a top priority in this city. There are 23 public schools in this city under the Pearland Independent School District, which is highly regarded for its quality education. There are also 14 private schools here, leaving you with tons of options for your kids.
Magnolia Elementary School, Pearland Junior High, Robert Turner College, Career High School, and Horizon Montessori are some of the top-rated schools here.
4. Excellent healthcare facilities
Pearland boasts excellent healthcare facilities that cater to the needs of its residents. Some outstanding healthcare providers in Pearland include Memorial Hermann Pearland Hospital, HCA Houston Healthcare, Kelsey-Seybold Clinic, and Silverlake Pediatric Clinic. These facilities offer a wide range of medical services, from emergency care to specialized treatments, ensuring that residents have access to high-quality healthcare close to home.
Additionally, Pearland has several medical plazas and clinics that provide various healthcare services, making it a well-rounded healthcare hub in the region.
5. Living expenses are higher than the national average by 4.2%
The cost of living in Pearland is 4.2% higher than the national average. While healthcare expenses are higher than the national average by 10%, utilities and grocery costs are less than the national average by 1% and 6%, respectively. Here, a loaf of bread costs $3.64, and a carton of eggs costs $2.11.
The median home price in Pearland is $376,961, which is less than the national average of $416,000. Although the cost of living in Pearland is higher than the national average, compared to some other major Texas cities, Pearland's cost of living is reasonable.
6. Kelsey-Seybold Clinic, Code Ninjas, and Monily are the city's major employers
Pearland has a robust job market with opportunities across various sectors. Healthcare, education, retail, technology, oil and gas, and manufacturing are some prominent industries offering employment.
Additionally, professional services, construction, transportation, small businesses, and the public sector contribute to the city's diverse employment landscape, making Pearland an attractive destination for job seekers. Jobs have increased in this city by 3.1% over the past year.
Kelsey-Seybold Clinic, Code Ninjas, and Monily are some of the top employers in Pearland. It is, however, important to stay updated on the current job market conditions through local resources and job search platforms.
7. Traffic is an issue
Pearland faces traffic challenges due to its rapid population growth and its role as a commuter city for Houston. Despite efforts to improve infrastructure, public transportation, and traffic management, congestion remains a concern during peak hours and major events. This leads to longer commutes, reducing time for family and social activities. It also impacts work-life balance and overall well-being.
Although the city is addressing these traffic issues, ensure you explore alternatives like carpooling or public transportation to reduce their effects on your activities and quality of life while living here.
8. Enjoy recreational activities at Independence Park
A popular recreation spot among Pearland's residents is Independence Park.
This park provides tons of recreational activities for residents and visitors. From picnics and sports to playgrounds, walking trails, a splash pad, and even a dedicated dog park, it offers something for everyone. This well-maintained park also hosts community events, making it a vibrant hub for outdoor leisure, exercise, and community engagement.
Whether you're looking for family fun, exercise, or a serene natural escape, Independence Park is a cherished destination in Pearland, and you'll enjoy hanging out here with your family.
9. Hurricane-prone region
Pearland is a hurricane-prone region due to its Gulf Coast location, flat terrain, and historical impact from these storms. The city faces annual risks during the Atlantic hurricane season and emphasizes hurricane preparedness, community resilience, and infrastructure improvements to protect residents and property from the potential impact of these storms.
Make sure you familiarize yourself with evacuation routes and always have a disaster preparedness kit ready.
10. Don't miss the Pearland Arts and Crafts at the Pavilion festival
The Pearland Art and Crafts Festival on the Pavilion is a well-attended festival in Pearland. This event celebrates art, crafts, and community. It features a wide array of creative works by local and regional artists and offers live entertainment, delicious food, family-friendly activities, and shopping opportunities for artisanal items.
Additionally, the festival promotes community involvement, adopts thematic variations, and even offers art classes and workshops. With a commitment to promoting art and fostering community spirit, this festival has become a cherished cultural tradition in Pearland, and this is an event you can't miss in this city.
Finally
Moving to Pearland, Texas, is an opportunity to enjoy the best suburban and urban life. With a diverse community, excellent schools, and a reasonable cost of living, Pearland has something to offer everyone. Just remember to be prepared for the hurricane and traffic issues before making the move to Pearland, TX! 
Learn More About Living in Pearland, TX