10 Things to Know Before Moving to Fort Collins, CO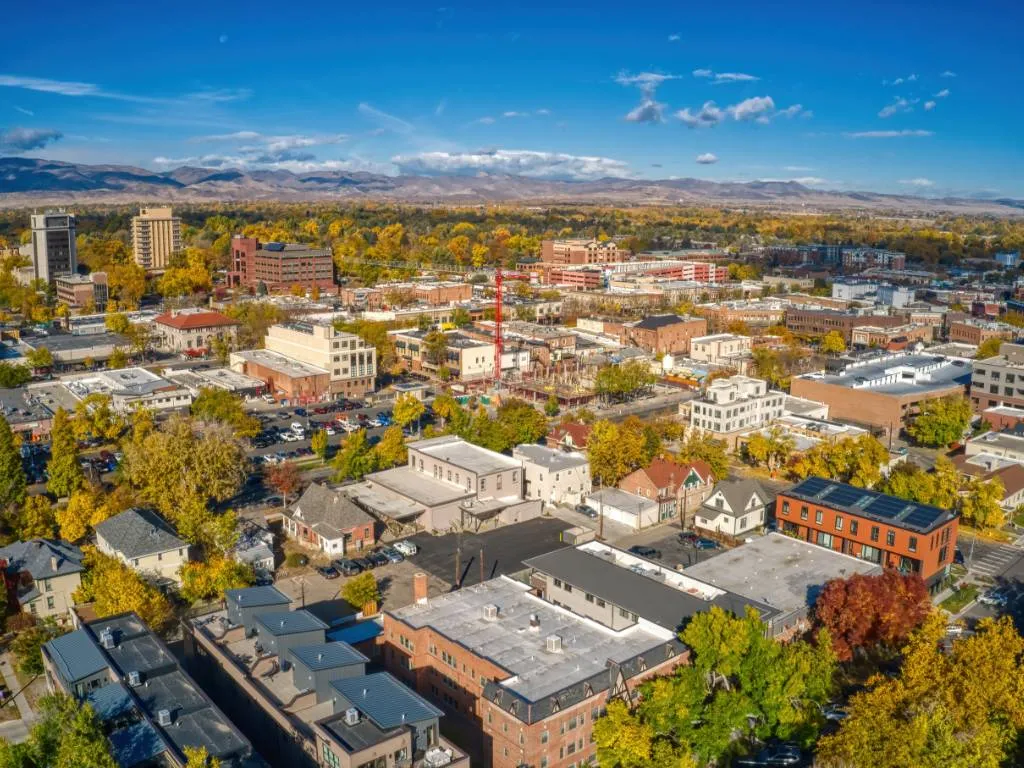 ---
Fort Collins, a charming community in Northern Colorado, is gaining recognition for its high quality of life and expanding population. It is one of the fastest-growing communities in Colorado, and it is situated about sixty miles north of Denver at the foot of the Rocky Mountains.
This city is known for its plethora of exciting cultural offerings, as well as its robust job market, high-quality educational institutions, and beautiful natural surroundings. The low crime rate and excellent schools in this city are a big draw for young families, according to locals.
Here are ten things to know before moving to Fort Collins, CO!
MAF Widget
1. Downtown Fort Collins was inspired by Main Street USA
Walking through downtown Fort Collins may remind you of strolling down Main Street, USA, at Disneyland. This is because it was inspired by the original. The alleys evoke European-style walks, complete with potted flowers and lights, creating a mystical atmosphere. A romantic evening in Old Town is easy to arrange, as it is home to over 85 excellent dining establishments and numerous quaint boutiques. Shops of many kinds line it, including those selling groceries, kitchenware, souvenirs, and even stuffed animals.
Take a ride on the last remaining trolley car west of the Mississippi or enjoy some live music in Old Town Square. It's not necessary to bring a car into the city center if you don't want to. Downtown Fort Collins has a free bike library where locals, students, and tourists can borrow bicycles in exchange for a photo ID and a valid credit card or bank account number.
2. The city places a high emphasis on education
Fort Collins is regarded as one of the best places to raise a family because of its dedication to providing its children with a top-notch education. Poudre School District, which serves the city, is often regarded as the finest in Colorado. The 9th largest school district in Colorado, it has 52 traditional schools and 5 charter schools, with a total enrollment of 30 thousand kids. Poudre High School, together with four elementary schools and two middle schools, offers the prestigious International Baccalaureate Diploma Programme.
High-quality public and private tertiary institutions, such as Front Range Community College and The Institute of Business & Medical Careers, can be found in Fort Collins, in addition to Colorado State University. Fort Collins has a well-trained teaching staff, with 62.1% of the workforce holding a master's degree or higher.
3. Get a job in the healthcare or education sector
Fort Collins is home to a robust workforce, thanks to the presence of numerous large employers such as Colorado State University, Poudre School District, University of Colorado Health System, Columbine Health, Woodward and City of Fort Collins, and many more.
Looking for a remote job? It was named number five on Livability's list of "Top 10 Remote-Ready Cities in the U.S." and number fourteen on PCMag's list of "The Best Work From Home Cities for 2021."
4. The city is environmentally friendly
Fort Collins is among the nation's most environmentally friendly cities. For almost four decades, it has been designated as a Tree City, USA, by the Arbor Day Foundation, and it has made Value Penguin's list of the top 10 greenest cities. The city completed the Pitkin Bikeway in 2017, transforming five miles of low-traffic streets into a five-mile route that runs directly through the center of Colorado State University.
It encourages bicycling and provides safe signals to make it easier for pedestrians and cyclists. Fort Collins's Sustainable Living Association is dedicated to fostering a community of environmentally conscious citizens by providing them with information and resources.
5. The city gets 300 days of sunshine a year
Fort Collins residents, like Coloradans elsewhere, can't get enough of the state's famously pleasant climate. The city's citizens enjoy the outdoors since there are 300 sunny days every year. Fort Collins has all four seasons, but thankfully not too much rainfall. From early September to early May, you are likely to get around 59 inches of snow. However, the snow melts typically quickly due to the abundant sunshine. The average low for the year is 29 degrees, and it occurs primarily in January.
Although the summers can be quite warm, the dry air makes them more bearable than those in more humid regions. The hottest month in Fort Collins is July, with an average temperature of 71 degrees, and there are more than 19 days that are hotter than 90.
6. The residents support local businesses
The people of Fort Collins are big fans of shopping, dining, and drinking at independently owned establishments. When locals want to shop on foot, they head to Old Town. The city also has Shop Late Fridays, where retailers are open late every other month's second Friday. There are many mom-and-pop establishments in the Fort Collins area, which contributes to the city's strong sense of community. Aside from its more than 20 breweries, 400 restaurants, and unique shops, this city also boasts year-round farmer's markets.
MAF Widget
7. A cost of living index of 116
Fort Collins has a higher cost of living than the U.S. average, coming in at 116 on the index, thanks to its plentiful social amenities and great quality of life.
For a single person in Fort Collins, the annual cost of living is $38,947. This figure includes but is not limited to rent or mortgage payments, groceries, transportation, medical care, taxes, and other essentials.
The city's median home price of $566,534, is also higher than the national average.
8. The airport is almost an hour away
The drive time to the airport from Fort Collins is between 45 and 60 minutes. You might want to look elsewhere if flying is a regular part of your life.
The quickest route to the airport is via the E-470, a toll road that can cost upwards of $20 one-way, depending on the car. It can be annoying to pay so much money to get into or out of Fort Collins, and the same holds true for visits to other Denver's suburbs.
9. Traffic jams are not unusual in this City
Congestion in Fort Collins is inevitable during rush hour when students and workers are both on the move. Due to its proximity to Denver, many commuters live in Fort collins and work in Denver or one of its suburbs. The commuter movement back and forth can cause many traffic jams, especially along I-25 the main highway connecting the two cities.
Weekend traffic delays in Fort Collins are common due to the large number of people who are on the go for various reasons. You should prepare for this if you're moving to Fort Collins
10. Get around on TransFort
Before deciding on a neighborhood to call home in Fort Collins, it is essential to familiarize oneself with the city's many modes of transit and the people that live there.
Getting around is very convenient because of the wide variety of available modes of transportation. TransFort, the city's vast bus system, provides a convenient way to get around without a car. Its mainly concentrated in the downtown area, but it does provide a good coverage of many suburbs as well.
Parking garages, lots, and the street are all options in downtown Fort Collins; for a throwback experience, the Fort Collins Trolley runs on weekends from May through September.
In Conclusion
Fort Collins is an exciting place to call home, with its healthy job market, support for local businesses, emphasis on education, and environmental friendly environment. However, the city has a high cost of living, traffic problems, and the airport is far away.
Learn More About Living in Fort Collins, CO