Top 10 Reasons to Move to Denver, CO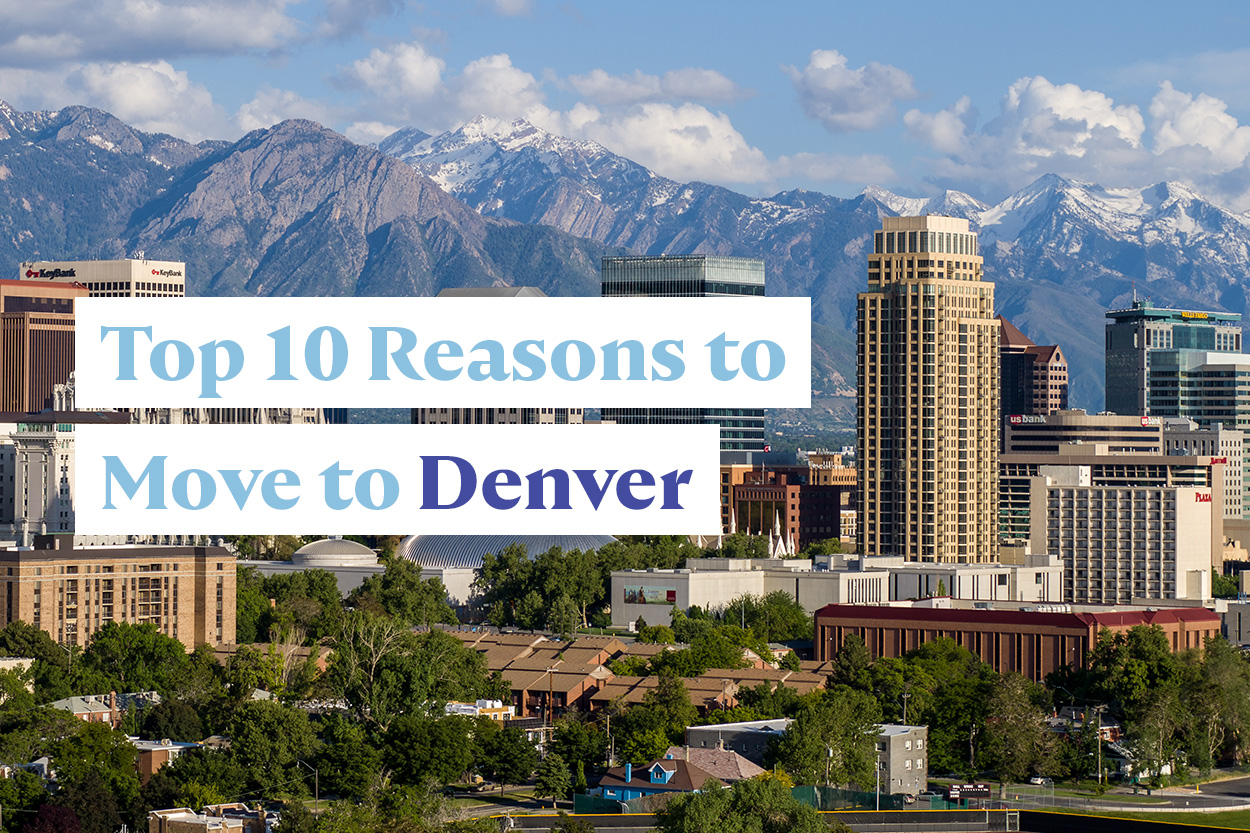 ---
Hello there boys and girls.
I'm so glad to see that you've stumbled upon this article that's all about Denver Colorado.
Denver is one of those…wait, what was I talking about again?
Oh, that's right, Denver…Apologies. Weed is legal here so my memory isn't what it used to be.
Anyway, if you're thinking about moving to Denver and taking in it's high altitude–while getting high in other ways–stick around while I cover the top 10 reasons why you should move to this city. 
Reason number 10, Low crime rate
One of the biggest selling points of Denver is how low the crime rate is.
There are about .73 violent crimes for every 1000 people. So if you decide to live in Denver, there will be almost no need to look over your shoulder.
I actually tested this theory and tried to rob someone in Denver yesterday. They just laughed at me.
So all you criminals out there might want to look elsewhere.
Reason number 9, Job opportunities
New residents of Denver will likely have no problem finding a job.
With exciting fields such as aerospace, healthcare, biotech, and hospitality on the rise, you'll have a large number of options when it comes to employment.
The average income in Denver is around 58k a year, but many expect that to rise with all of the opportunities showing up in the city.
Honestly, the only people unemployed in this city are the criminals…see my last point.
Reason number 8, Health and wellness
Not many people know this, but Denver is the perfect place to get your sweat on.
It's actually been voted as the fittest city in America.
And the reason for this is due to the many activities you're sure to pick up if you make the move.
It wouldn't be surprising if you decided to take up hiking, cycling, or mountain climbing once you see just how many Denver natives engage in these activities daily.
And I'm sure all of that exercise will be sure to give your body a natural high.
But not as high as the next thing on this list.
Reason number 7, Marijuana
Listen, Denver's altitude isn't the only thing that'll get you high.
Because in this city, marijuana is legal. So you'll be free to enjoy a little mary jane without the negative stigma attached.
And of course, the legalization of marijuana likely plays into why Denver residents are so chill.
Don't worry, you non-smokers out there won't have any problems constantly smelling the stuff. All of the dispensaries are located in concentrated areas so that the city doesn't become one big pot-fest…even if that does sound like a good time.
Reason number 6, Weather
Don't get me started on the weather.
This reason alone is why you should pack your bags immediately after reading this article.
Denver has been known to have 300 days of sunshine per year.
The weather here is absolutely gorgeous and creates the perfect environment for you to enjoy the next thing on this list.
Reason number 5, Sports
Honestly, you should be sold on Denver already.
But on the off chance you need more convincing, consider this. Sports are a big thing in this city.
Specifically professional sports. Denver is home to the Denver Broncos, Denver Nuggets, and the Colorado Rockies.
You'll have a blast going out to the game with family and friends and enjoying a nice cold beer.
Speaking of beer…
Reason number 4, Beer
You may not know this, but Denver has been voted one of the best places for beer drinkers in the US.
And honestly, it's not surprising when you consider that it's the home of mega-brewery Coors.
Denver also has many micro-breweries popping up all over the city. So if you aspire to live life like Peter Griffin, you may want to check this city out.
Reason number 3, Things to do
Denver is one of those places where it's impossible to get bored.
There are just so many things to do in the city.
For example, the Denver Art Museum will be sure to keep you engaged for hours.
And if you have little ones, the Nature and Science Museum will be sure to entertain the whole family.
But if you want a real treat, make sure to check out the Red Rocks Amphitheater. It's considered the number one music venue in the country.
Or you can just roll up a joint and enjoy the couch potato lifestyle. Whatever floats your boat.
Reason number 2, Dog friendly
Not only will you enjoy Denver, but your fur baby will also have the time of their life.
That's because Denver is extremely dog-friendly.
Listen, there are so many dogs in Denver that if Cruella Deville existed, she'd definitely live here.
Many of the businesses here make accommodations for dogs. So it's not uncommon to see dogs all over the place as you explore the city.
Just make sure to keep your pup on a leash. Those fines can be harsh.
Ok folks, we're about to wrap things up here.
Soon, you'll learn the number 1 reason why people are moving to Denver Colorado.
But first, there's something I must share with you.
Here at Home and Money, we make the whole process of getting a home easier (even if you're a first-time home buyer).
We have a whole team that will connect you to the perfect agent so you can finally get that dream home. Plus, we'll equip you with your very own personal concierge if you're a first time home buyer–Which, if you've ever purchased a home, you know is a HUGE help considering how complicated the process can be
Best of all, this service is absolutely free!
Ok, now where were we.
Reason number 1, Beauty
By far the number one reason people move to Denver is because of the breathtaking beauty of the city.
This place gives most other cities a run for their money when it comes to the views.
No matter where you decide to live in Denver, you'll be surrounded by 140 miles of panoramic mountain vistas.
And because of the elevation and drier climate, you'll get the perfect view of the moon and stars at night.
You might even quit your 9-5 and reinvent yourself as an artist once these views begin to inspire you. Of course, you might become homeless in the process so I definitely wouldn't recommend it.
And there you have it.
The top 10 reasons to move to Denver Colorado.
I'm positive that if you move to this city, you'll most certainly fall in love with it.
Until next time!