10 Things to Know Before Moving to Baton Rouge, LA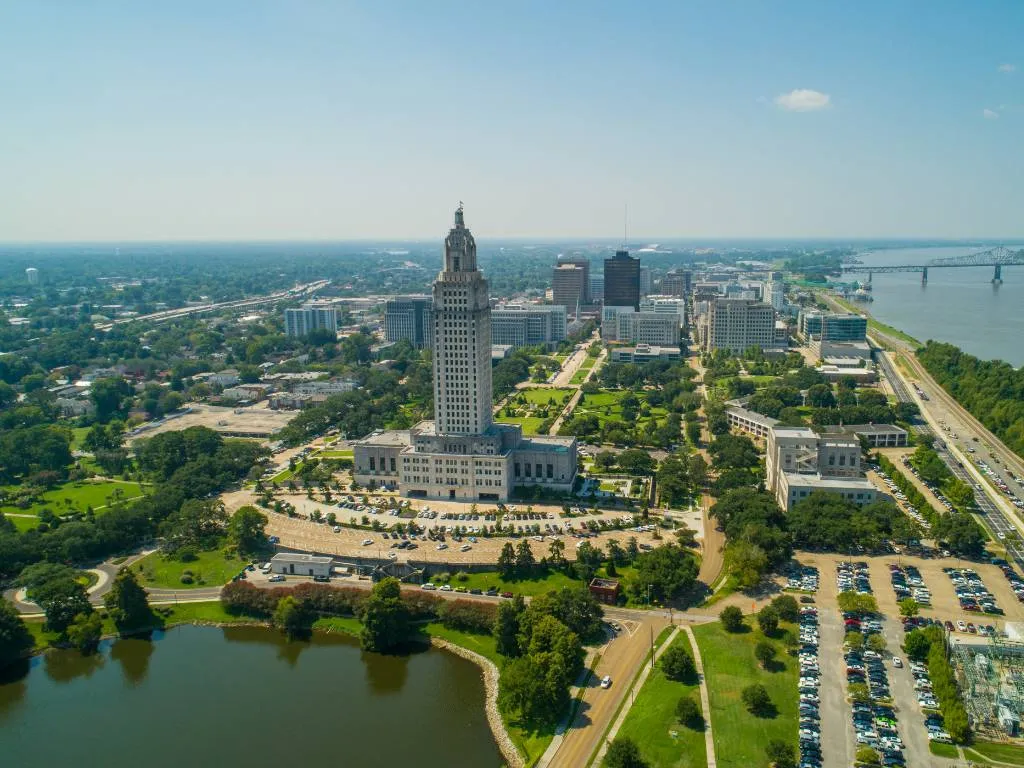 ---
As Baton Rouge, Louisiana's capital city, continues to grow, it is slowly but surely taking on New Orleans's vibe without becoming a tourist trap. All-year warmth and a riverside setting give this metropolitan neighborhood the feel of the suburbs while providing access to all the advantages of a thriving cultural center.
Baton Rouge offers promising opportunities to those who are willing to work hard, especially in the fields of engineering and medicine. It's no surprise that a city that's home to Louisiana State University would have a strong community of college sports lovers.
Looking to move to this vibrant city? Let's talk about ten things to know before moving to Baton Rouge, LA.
1. The schools have an excellent magnet program
Baton Rouge has 56 elementary schools, 16 middle schools, and 18 high schools for its student population.
You won't have any trouble locating a reputable public or private institution to educate your kids. There are 99 public schools in East Baton Rouge Parish, making it the largest school district in Louisiana, and they have a fantastic magnet program. There are pre-engineering, art, music, and language courses available to students in middle school. Many different types of specialized courses include topics including business and government, the arts, medicine, and the performing arts at high schools.
There are 26 high schools in the area that have been recognized by US News and World Report as being among the finest in the country. In addition, there are approximately 54 private school alternatives, which include secular and religious programs.
Several suburban school systems, including Central and Zachary Community, frequently score among the best in the state, joining the East Baton Rouge Public School System as an option for families beyond the city limits.
2. Take the kids to the Knock Knock Children's Museum
Baton Rouge has several options for family fun, with its many museums and parks. The Knock Knock Children's Museum has 18 hands-on learning zones where kids can practice everything from reading and math to flying a plane.
The City-Brooks Community Park is a great place for families to spend a day because it has a splash pad and has outdoor movie screenings.
3. Work in the healthcare or construction sector
Baton Rouge is a city with a vibrant job market thanks to its growing engineering and healthcare industries. Baton Rouge is experiencing an influx of new businesses and an expansion of some of its top employers.
Exxon Mobil, Performance Contractors, Dow Chemical Company, and Turner Industries are just a few of the major employers in Baton Rouge's booming construction, energy, and industrial services sectors. LSU and Our Lady of the Lake Regional Medical Center are great places to work if you're interested in teaching or nursing.
4. Watch the LSU Tigers play
Since Baton Rouge is home to Louisiana State University, its residents tend to be passionate about college athletics. In the fall, Tiger Stadium, sometimes called "Death Valley," is crowded with LSU football fans who have flocked to Baton Rouge to watch their team play. In case you were wondering, Tiger Stadium is the sixth-largest college football stadium in the United States.
Fishing and hunting are two of Baton Rouge's most popular pastimes outside of football. Rivers, lakes, and bayous are all available for fishermen to enjoy, and the city is also only about a two-hour drive to the Gulf of Mexico.
5. The cost of living is 7% lower than the national average
Living expenses in Baton Rouge are among the lowest in the state. The cost of living there is 7% lower than the national average. Most people's incomes go into housing and utilities, so any savings there will be substantial. The median property price is only $366,900, which is significantly lower than the national average.
A single adult in Baton Rouge would need to make $16.38 per week, according to MIT's Living Wage Calculator, to cover basic needs and save for emergencies. With two kids and one working parent, you'll need a gross income of $77,101.
6. Live in Baton Rouge communities such as Southdowns, Zachary, or MidCity
Finding a place to call home is a major challenge when relocating to a new area. Where can you get the perfect balance of services that you need? What options do you have within your budget?
Although opinions vary, we'd like to shed light on a few booming or increasingly popular areas of Baton Rouge.
Garden District is more traditional, with its historic mansions and stately live oaks lining the sidewalks. In contrast, MidCity is the "trendy" area of Baton Rouge with its elegant boutiques and sumptuous restaurants.
The roadways of South Downs are lined with oak trees, and the area is convenient to both downtown Baton Rouge and LSU. The flamingos that flock to the city and LSU Lakes during the Mardi Gras celebration set it apart from others.
Zachary has the allure of a little town with all the conveniences of a larger city. Families enjoy living there because of the excellent schools and proximity to the Zoo.
Finally, being one of Baton Rouge's oldest neighborhoods, Spanishtown exemplifies the city's unique melting pot past. Nearby attractions include Capitol Lake and several urban parks popular with locals.
7. Summers are steaming hot
Newcomers to the South should prepare themselves for hot, humid summers and moderate, dry winters. Temperatures in July average around 91 degrees, and the month sees about ten days of rain. Some days, the humidity will make your clothes feel drenched even if it doesn't rain.
In contrast, temperatures rarely drop below 40 degrees Fahrenheit in January, making it ideal for going outside. Two of the driest months are April and October.
8. The city is car-dependent
Driving is by far the most convenient method of transportation in Baton Rouge. There is a bus system, the Capital Area Transit System, with seven lines in the downtown area, although these buses have a poor reputation for being reliable.
Downtown residents can ride the Capitol Park Trolley for free. But a car is necessary to make the most of your errand-running.
9. Enjoy fresh food at George's or regular takeout at Ruth's Chris Steak House
In Louisiana, you can taste the influence of the many cultures that have passed through the state. Try some homestyle dishes like shrimp etouffee and chicken fried steak at a restaurant like George's. There are many great restaurants with excellent seafood dishes, but deciding on the best one might be a challenge. Others prefer Juban's Seafood Diablo or Andouille-crusted fish at Parrain's.
Even though Cajun and Southern dishes are the norm, new cuisines are making their way onto the scene. The area is home to well-known franchise restaurants like Ruth's Chris Steak House and Zorba's Greek Bistro. More and more small-batch breweries and distilleries are springing up to satisfy the thirst of adventuresome drinkers.
10. Immerse yourself in the city's culture and tradition
Art is part of the city's lifeblood. Drive around and discover murals and street artists across the communities. The city does have a concentration of art galleries and studios. It hosts several events during the year, like White Light Night, a winter art festival on Government Street featuring live music and local artists. Hot Art Cool Nights occurs in the summer at venues across the neighborhood.
Living in Louisiana, you can't miss Mardi Gras. Baton Rouge throws its own celebration of parades each year. Find Krewes across town all week long. And, in a unique twist, the event colors here are more pink, thanks to a long-running flamingo tradition.
Live music is another city attraction. The Baton Rouge Blues Festival is one of the largest blues festivals in the nation and is free for all to attend. It's held downtown each year.
The Louisiana Art & Science Museum is one of the city's top attractions. It has permanent and rotating exhibits, a planetarium, and outdoor gardens.
In Conclusion
Is it safe and pleasant to live in Baton Rouge? We think so for several reasons, including its rich history and vibrant culture, low cost of living, and abundant academic opportunities. Furthermore, this remarkable metropolis has many other features to boast about. On the other hand, summers are scorching, and you'll need a car to get around.