10 Things to Know Before Moving to Newnan, GA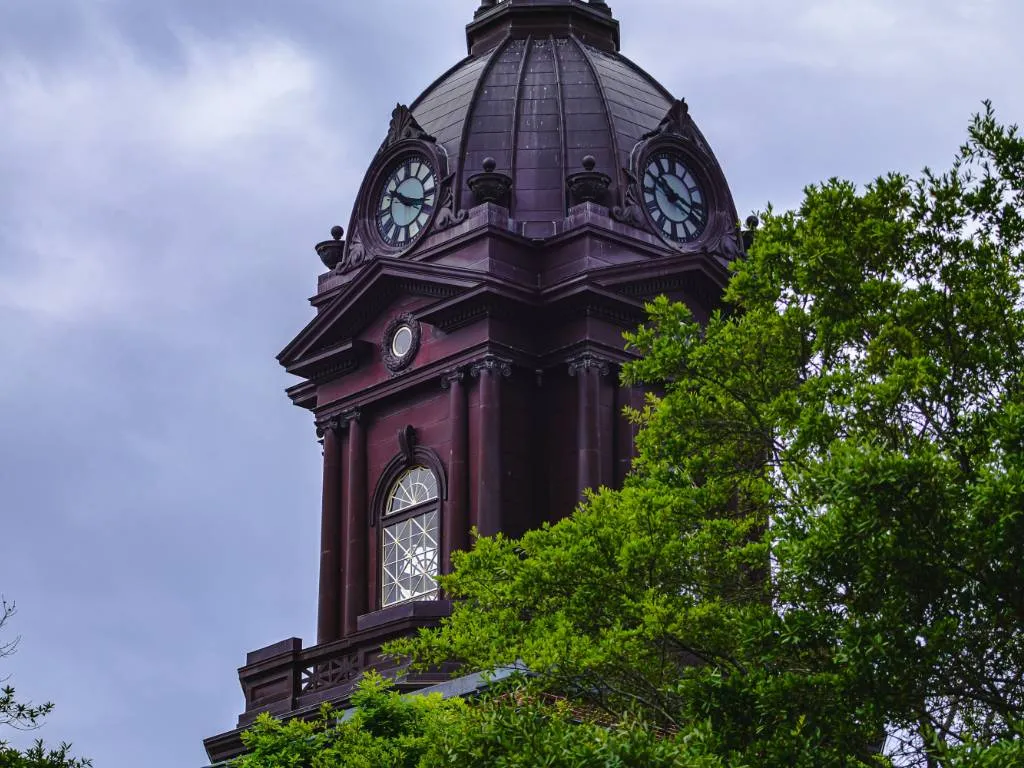 ---
If you're considering a move to Newnan, Georgia, you're in for a treat. Nestled in Coweta County, this charming Southern town with a population of 44,485 people has much to offer.
Let's talk about ten things to know before moving to Newnan, GA!
1. The Southern hospitality is unmistakable
One of the first things you'll notice when you move to Newnan is the warm and welcoming Southern hospitality.
Residents in this charming town are known for their genuine friendliness, willingness to help, and strong sense of community. It's a place where people often greet strangers with warmth, offer assistance readily, and participate in community events to foster togetherness. The traditions of front porch culture, sharing food, and having open doors for neighbors further exemplify the deeply ingrained culture of care and kindness.
Newnan's residents truly embody the essence of Southern hospitality, making it a welcoming and heartwarming place to live.
2. The cost of living is 4.2% higher than the national average
The cost of living in Newnan is higher than the national average by 4.2%. But compared to many other places in the United States, New York offers a relatively affordable cost of living. Housing, in particular, is quite reasonable. The median home price in this city is $359,169, which is less than the national average of $430,300.
However, transportation costs, healthcare, and groceries are higher than the national average. A gallon of milk is sold for $2.44, and a hamburger costs $5.16.
3. Hot summers and mild winters
Newnan has a climate marked by hot, humid summers and mild winters.
During the peak of summer, particularly in July, the temperature soars, with average high temperatures ranging between 90 and 92 °F. The intense heat and occasional humidity make air conditioning a necessity. In contrast, the coldest month, often December, sees average low temperatures dip to around 33–36 °F.
While cold snaps are possible, Newnan winters are relatively mild, with infrequent snowfall and temperatures generally staying above freezing points. This seasonal variation allows residents to enjoy outdoor activities in the warmer months and appreciate a break from extreme cold during the winter.
4. Experience Newnan's historical charm at the McRitchie-Hollis Museum
The McRitchie-Hollis Museum is a captivating window into the town's historical charm. Housed in a beautifully preserved neoclassical building from the 19th century, the museum immerses visitors in the past with period-appropriate furnishings and artifacts.
Knowledgeable guides share the stories of former residents and community life, offering a living history lesson. The museum also hosts special exhibits and events, making it a hub of community and culture. It plays a crucial role in preserving Newnan's history and is a must-visit for you if you'd like to experience the town's rich heritage.
5. Newnan has 19 public schools
Newnan is renowned for its excellent schools, which provide students with a high-quality education and a supportive learning environment.
There are 19 public schools in this city, including Arbor Springs Elementary School, Arnall Middle School, and Newnan High School. There are also private schools available in this city. Students at these schools have access to a variety of extracurricular activities, and the community actively supports the educational system. Newnan's commitment to education makes it an attractive destination for families seeking a well-rounded and nurturing learning environment.
6. Newnan is close to Atlanta
Newnan's proximity to Atlanta, located just 40 miles southwest, is one of the benefits of living in this city. This proximity offers residents easy access to Atlanta's job opportunities, cultural and entertainment attractions, transportation links, educational institutions, and healthcare facilities.
It allows residents to balance urban and suburban lives, benefiting from the best of both worlds. Whether you seek employment, cultural experiences, or access to top-notch amenities, living in Newnan provides a gateway to the dynamic city of Atlanta while enjoying a quieter suburban setting.
7. Enjoy outdoor recreation at Carl Miller Park
Carl Miller Park offers a wide range of recreational activities for all ages. This serene park provides opportunities for nature lovers to enjoy tranquil walks, picnics, and time outdoors. Families can take advantage of well-equipped playgrounds, while sports enthusiasts have access to various fields and courts.
Dog owners appreciate its pet-friendly environment, and the park often hosts community events, enhancing the local sense of togetherness. Additionally, the ponds allow for fishing, adding to the park's versatility. Whether you seek relaxation, exercise, or community engagement, Carl Miller Park is a cherished destination for outdoor enjoyment.
8. Piedmont Newnan Hospital and Cancer Treatment Centers of America are top-rated healthcare facilities in Newnan
Piedmont Newnan Hospital is a leading healthcare institution in Newnan, offering a wide range of medical services and emphasizing high-quality patient care. Cancer Treatment Centers of America (CTCA), on the other hand, specializes in comprehensive cancer care, providing advanced treatments and a patient-centric approach to cancer treatment.
Both facilities play critical roles in meeting the healthcare needs of the Newnan community; hence, living here gives you easy access to quality healthcare through these facilities.
9. Newnan Market Days are a big deal
Newnan Market Day is a cherished community event in Newnan that brings together local vendors and artisans to showcase their products.
This vibrant gathering supports small businesses and fosters economic growth while providing a platform for residents to enjoy a lively, family-friendly atmosphere. The event occurs on select weekends throughout the year, often with themed editions celebrating the seasons and holidays.
Beyond shopping, Market Days is a valuable opportunity for the community to connect, strengthen bonds, and enjoy the warm and welcoming spirit that defines Newnan.
10. Enjoy delicious southern cuisine at Meat 'N Greet
Prepare your taste buds for a delicious journey. Newnan boasts a thriving food scene, with Southern comfort food as a highlight. One of the residents' favorite restaurants in this city is Meat 'N Greet.
Meat 'N Greet is a beloved restaurant that offers a delectable taste of Southern cuisine in a warm and welcoming atmosphere. Known for its expertly smoked meats, creative burgers, and classic comfort dishes, it's a culinary destination for all.
The restaurant also prides itself on its Southern hospitality, where customers are treated like family. With a selection of craft beers and cocktails, along with live music and events, Meat 'N Greet is not just a place to dine but a gathering spot for good food, company, and the best of Southern traditions.
To Sum it All Up
Moving to Newnan, Georgia, offers a unique blend of Southern charm and a strong sense of community. From its rich history to the warm hospitality of its residents and good healthcare facilities, this town has a lot going for it.
Be sure to consider these ten things as you prepare for your exciting move to Newnan, and you'll be well on your way to embracing life in this lovely southern town, Newnan, GA!