10 Things to Know Before Moving to Rockport, TX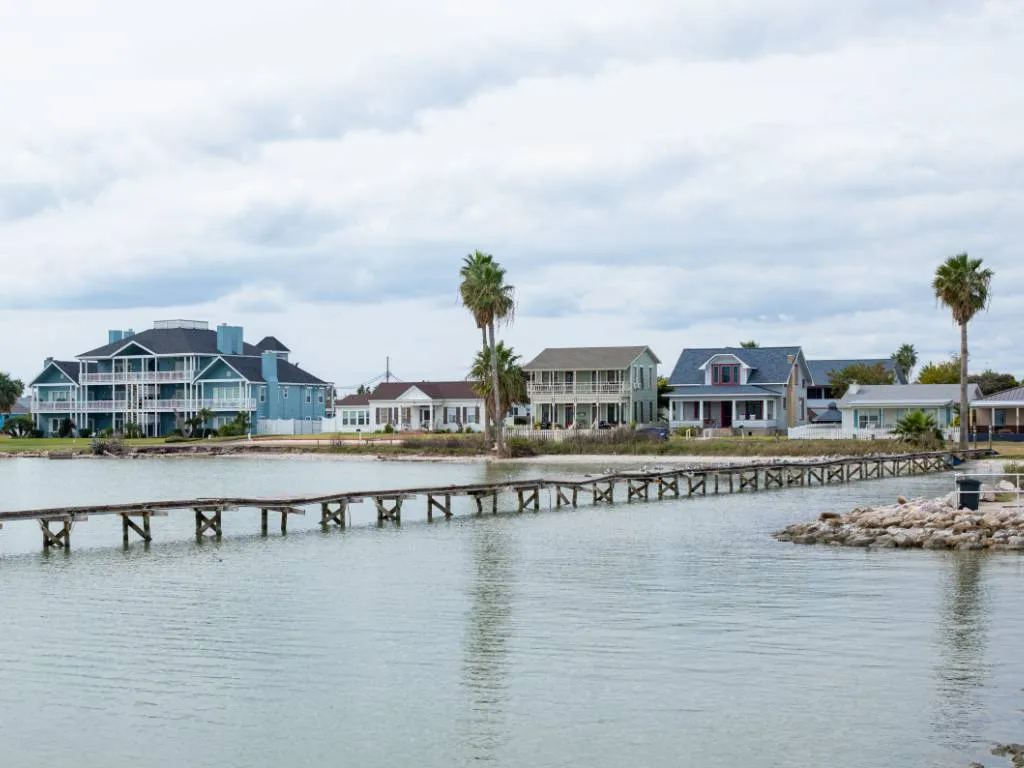 ---
You've finally decided to move to the Texas coast and are looking for the perfect home to settle down. Is Rockport, Texas, a nice spot to settle down?
The Islands of Rockport is the crown jewel of Texas's coastal cities, boasting a relaxed pace of life, easy access to major cities, a plethora of cultural offerings, and world-class fishing and water sports.
Artists, fishermen, and folks who enjoy being near the water all come together in Rockport. Its location is perfect for those who want the laid-back lifestyle of a small town but the accessibility of a big city.
Here are ten things to know before moving to Rockport, TX.
1. Rockport's cost of living is 10.8% lower than the national average
The cost of living index in Rockport is 89.2, making it an affordable place to live in. The yearly cost of living for a single person is estimated to be $33,616. This is lower than both the national average of $38,433 and the cost of living in Texas ($34,448).
The median price of a property in the city is $339,222, which is lower than the U.S. average of $430,300.
2. Rockport summers are hot and humid, while winters are mild
Rockport has a humid subtropical climate, which means that summers are hot and muggy while winters are moderate. The summer months bring heavy humidity and sometimes thunderstorms, along with daytime highs in the 80s and 90s Fahrenheit. While daytime highs in the winter hover around 60 degrees Fahrenheit, overnight lows can dip into the 30s.
On average, Rockport receives 35 inches of precipitation annually, sees 0 inches of snowfall annually, and enjoys 221 days of sunshine annually.
Keep in mind that Rockport is protected by both publicly and privately owned barrier islands but that Hurricane Harvey nevertheless caused significant damage in 2017 when it passed close by. Since then, the city has been rebuilding, but it is expected to take another year at least for all the damage to be fixed, according to city officials.
3. Enjoy fresh seafood year-round
Rockport Fulton is known for its excellent seafood. There is an abundance of seafood eateries in town because of its proximity to the Gulf Coast. If you're craving seafood, you can get your fill of oysters, shrimp, and fish that have just come off the boat.
Bring your fishing gear to one of the many piers in the region, or go on a fishing charter, where they take care of everything while you relax and enjoy the ride. A lot of the local eateries will even prepare your catch the way you like it.
4. Visit Rockport Beach with the family
Rockport Beach is the best of numerous nearby beaches, famous for its spotless facilities and pure water. It's no secret that Rockport Beach Park is one of the best beaches in the world. There are private cabanas, a saltwater pool, a kid-friendly splash area, and a full-service restaurant—the ideal choice for the entire family.
Rockport Beach is a popular venue for weddings and other special occasions. It's a terrific venue to host a party, with four separate event halls. The perfect destination to unwind and soak up some rays, thanks to its temperate temperature.
5. A high property crime rate
The violent crime rate in Rockport is 21.7 per 100,000 residents, which is lower than the national average of 22.7. However, in contrast to the national average of 35.4 per 100,000, Rockport's rate of property crime is 75.8 per 100,000.
This suggests that Rockport has a more severe problem with property crime than the vast majority of other American cities and towns. To protect themselves and their belongings, locals should take the necessary safety measures.
6. Explore Rockport's art scene at Rockport Center for the Arts
Rockport is one of the best places to live in the country if you're an artist, and Coastal Living magazine has named it one of the top 10 artist colonies in the country. More than 50,000 people come to Rockport every year only to see what the Rockport Arts Center has to offer.
Rockport is home to 15 art galleries and a renowned sculpture foundry in addition to the Rockport Center for the Arts (with its three galleries, classes, and workshops).
7. Attend the Rockport Art Festival feature or Rockport Festival of Wine and Food
Rockport has become known for its abundance of festivals. Food booths, live music, and Polynesian dancers may all be found during the Tropical Christmas Festival. The Rockport Art Festival has an auction, exhibits selected by a jury, and plenty of fun activities for the whole family.
The Rockport Festival of Wine and Food (with tastings and cooking activities) and Seafair (with a maritime theme and featuring a procession, carnival, and live music) are just two of the numerous annual celebrations. 
8. A high unemployment rate
The city's employment rate is 9.1 percent, which is above the national average. Tourism, fishing, and small enterprises are the only major sources of employment in Rockport.
There are more job opportunities in Corpus Christi, which is only 29.9 miles away, so many locals commute there for work. It's a good idea to have a job lined up or arrangements made for remote work before making the move to Rockport.
9. A birdwatcher's paradise
Rockport is well-known as a prime location for birdwatchers. Since it is located on the Central Flyway, this town is a haven for nature lovers who enjoy watching migrating birds. If you're interested in birds, you shouldn't miss the annual HummerBird Celebration.
A great place to see the critically endangered Whooping Cranes is the Aransas National Wildlife Refuge, which is only a short drive away. Rockport attracts birdwatchers from all over the world because of its outstanding birding opportunities.
10. Further your education in nearby Corpus Christi
Rockport-Fulton High School and St. James Episcopal School are only two of the public and private schools available to residents.
People who want to further their education can easily consider nearby Corpus Christi, home to schools like Texas A&M University – Corpus Christi.
Final Thoughts
Rockport, Texas, provides its citizens with a one-of-a-kind coastal lifestyle by allowing them to take advantage of the stunning scenery along the Gulf of Mexico while also benefiting from a low cost of living and a vibrant artistic community.
Before making Rockport your home for good, you should carefully consider the area's employment and crime rates, as well as the effects of the area's coastal climate and hurricane season.
Learn More About Living in Rockport, TX