15 Things to Know Before Moving to Galveston, TX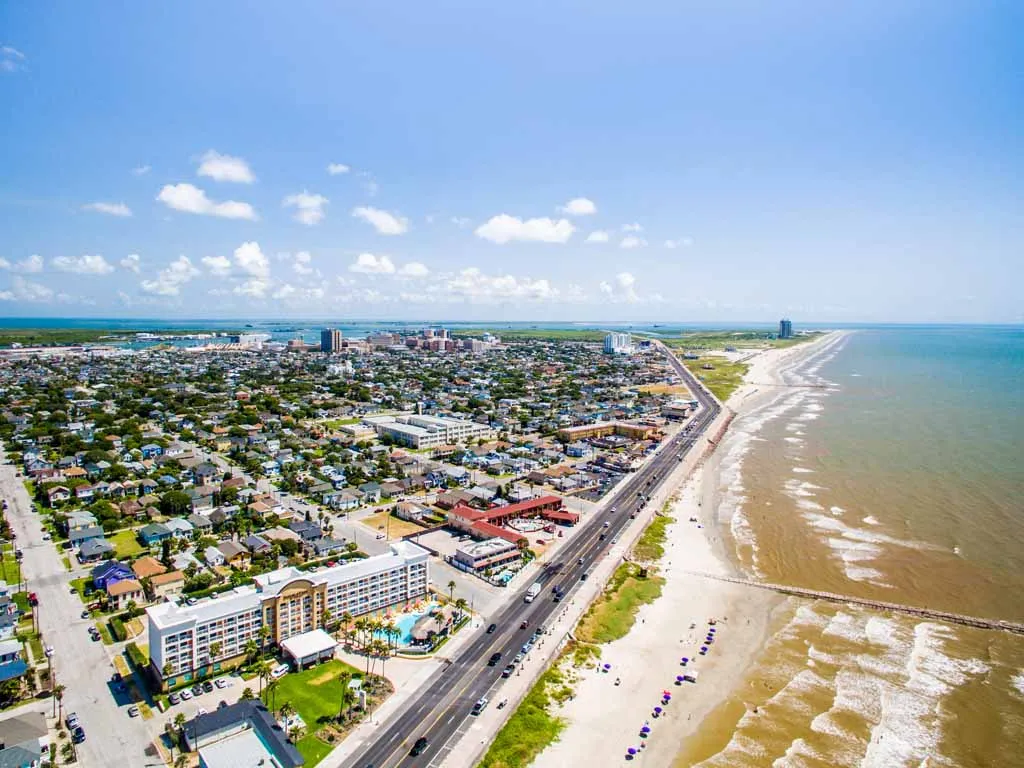 ---
Thinking of making Galveston, Texas, your new home? This one-of-a-kind city in Texas is on an island off the coast of the Gulf of Mexico, offering people a picturesque coastal lifestyle. Galveston is a great city to reside in, and it is approximately 50 miles from Houston, which is convenient for its rising population of over 50,000 people.
It's no secret that Galveston is a popular destination for new Texans because of its reputation as a picturesque seaside town full of historical buildings, sunny beaches, and highly-rated restaurants. Let's check out 15 things you should know before moving to Galveston, TX!
1. An affordable cost of living
Galveston is one of the most reasonably priced Gulf Coast cities. With a cost of living that is 9% lower than the national average, this city is an excellent option for families hoping to cut costs.
The median home price in Galveston is $379,473, which is lower than the national average of $428,700. Considering the city's size and population, the average annual salary of $47,917 is enough for families to get by.
2. The weather could get really hot in summer
Although winters are short and pleasant, summers in Galveston are long, hot, and humid. The hottest month of the year is August when temperatures rarely drop below 80 degrees Fahrenheit and sometimes go as high as 93°. This city gets 203 sunny days in a year, so if you're thinking of moving to Galveston, prepare for hot humid summers.
3. Warm and welcoming people
Galvestonians know how to put up a good show of southern hospitality. They are known for their quaint, charming, and amiable southern mannerisms. The friendly residents have helped this city earn its reputation as a great spot to settle down.
A recent survey shows that 80% of the people in Galveston were rated as nice and helpful. While this may not seem important to some, it can create or break a visitor's impression of a city. For people who are new to the city, it can make a huge difference if their neighbors extend a kind hand and strike up a chat.
4. There are lots of jobs available
The number of employed people in Galveston has increased by 3.1% over the past year. To those who are currently on the job hunt, this is excellent news. The city as a whole is expected to have a 31% growth in employment opportunities during the next decade.
The strategic positioning of the city makes it attractive to a variety of businesses, which in turn sustains a robust economy. Tourism, instruction, healthcare, shipping, and banking are some of the city's major economic sectors. The Port of Galveston has contributed over $2.3 billion to the state of Texas and has employed more than 13,000 people in the city.
5. Crime is a little on the high side
While there are many secure neighborhoods in Galveston, the city as a whole has a higher crime rate than many others of similar size in the United States. There's a rate of 39 crimes per 1,000 residents, and the odds of becoming a victim of violent crime are 1 in 25.
These numbers may be disconcerting, but it is possible to live in safety if residents exercise caution. Many city residents believe the southwest part of the city is the safest.
6. There's the risk of hurricanes
Galveston is a popular tourist destination due to its mild weather and proximity to the shore, but the city is also a common storm target because of its position on the Gulf. Average tropical storm activity occurs between August and November, with the hurricane season running from June to November.
There have been 56 hurricanes that made landfall in Galveston throughout the past few centuries, causing hundreds of millions of dollars in damage. Hurricane Harvey in 2017 was the most recent devastating storm to strike Galveston. Even though storms don't always make a direct hit on Galveston, residents still need to be ready for the worst.
7. Unwind at the beaches
Galveston's beaches are a year-round hotspot for sunbathers, drawing in thousands of visitors and locals each summer. This city has some of the best beaches in the world, stretching for 32 miles along the Gulf of Mexico. The warm, tranquil sea is ideal for a variety of water sports, from swimming to kayaking.
Even while Galveston's beaches don't have the same reputation for cleanliness as those in Florida, there are plenty of places to swim, sunbathe, and otherwise unwind there. Some of these beaches include East Beach, Seawolf Park, Babe's Beach, Stewart Beach, and many others.
8. There's more than enough seafood
There is a plethora of seafood eateries in Galveston because the city is located on the coast. Galvestonians, who regularly catch more than 100 different species of fish, are always looking for creative new ways to incorporate seafood into their diet. Seafood is a staple in many dishes around here. Check out some of the best seafood restaurants in town like Shrimp N Stuff, Fish Tales, Gaido's Seafood Restaurant, and Fisherman's Wharf – Galveston.
9. A great school system
The district office for the area's best schools, known as Galveston Independent School District, is located in the city of Galveston. Galveston Independent School District tries its best to give each pupil individualized attention, with a student-teacher ratio of 15:1. The city places a strong value on education, as seen by the thousands of dollars spent annually on its public schools.
Galveston also provides a lot of options for individuals seeking higher education. Galveston College, a public two-year institution, is now listed as the fourth-best community college in the state of Texas. There's also the University of Texas Medical Branch, which provides both undergraduate and postgraduate education in the health sector.
10. Lots of fun things to do
Galveston sure does know how to have a good time, since it is home to some of the state's most exciting tourist destinations. There is always something exciting to see and do in the city, whether you're in search of a fresh date spot, a family outing, or a fun hangout location.
Some of the most popular places in the city to have fun are the 1892 Bishop's Palace, Schlitterbahn Waterpark Galveston, Galveston Island Historic Pleasure Pier, Moody Gardens, and many others.
11. High property taxes
The average property tax rate in Galveston is 1.80%, which is higher than the national average of 1.1%. Property taxes in Texas are among the highest in the US because the state does not impose a personal income tax, making it one of only seven such states. Instead, sales tax and property tax are the main ways through which people fund their government. If you're planning to purchase a property in this city, you should prepare for this.
12. There are a lot of tourists
Galveston welcomes more than 5 million visitors yearly. The city generates so much tax money that it can afford to operate at a level three to four times over what a city of its size would ordinarily be able to afford. Nonetheless, the influx of tourists places excess pressure on infrastructure, and leads to an increase in the price of housing, due to the rising popularity of services like Airbnb and VRBO (Vacation Rentals by Owner).
13. You'll need a car to get around
With an average walk score of 53, owning a car is the most convenient method to get around Galveston, as it allows you to go wherever you want, whenever you want. You can also take advantage of the Island Transit bus system to get around Galveston, but after dark, it stops running and people will need to rely on taxis instead.
14. A convenient location
Galveston is only a couple of hours away from many other major cities. It is 30 minutes away from Houston, and a little over two and a half hours from Austin. Texas's two largest cities, Dallas and San Antonio are each four hours away, and it is five hours from New Orleans. So if you get bored of life in town, you could head over to any of these cities for a day's trip and have some more fun for a change.
15. There are a ton of festivals to attend
The city has a population of about 50,000, and almost every weekend there is some kind of event going on, such as a festival celebrating local art, or a major athletic rally (such as for bicycling, Iron Man, running, or sprinting). Some popular festivals include Galveston Island Shrimp Festival, Galveston Island Greek Festival, ARToberFEST, Lone Star Rally, Galveston Food & Wine Festival, and lots more.
In Summary
The affordable cost of living, friendly people, and a vibrant economy are some of the benefits of living in Galveston. However, it's equally important to consider the cons, such as the high risk of hurricanes and the high rate of crime in the city.