10 Things to Know Before Moving to New Bern, NC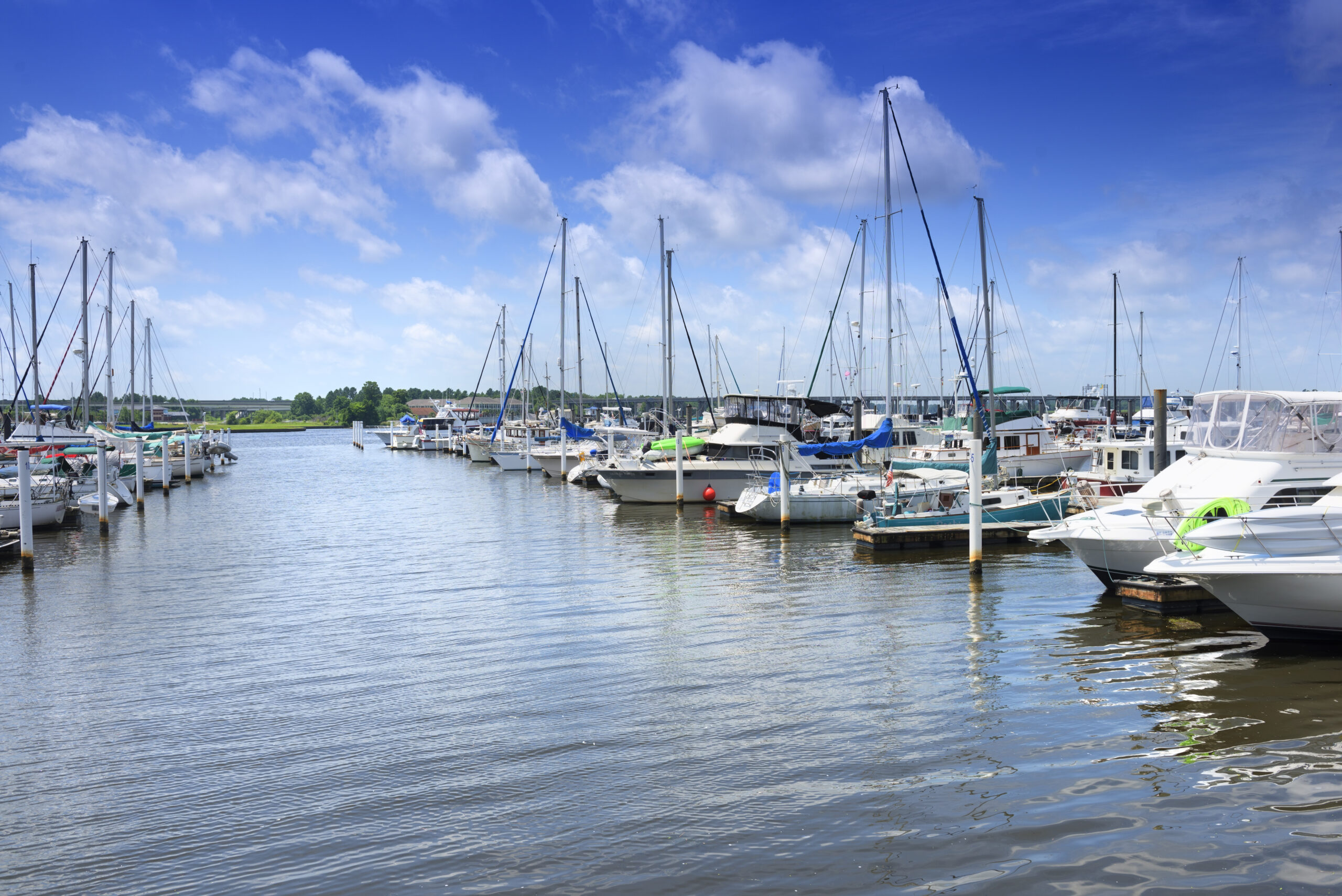 ---
New Bern, North Carolina, sits on the state's coastal plain. Located 110 miles east of Raleigh, it is close to the Atlantic coast and is sheltered by the Outer Banks.
New Bern is known as a waterside getaway due to its location at the confluence of the Neuse and Trent rivers and the presence of at least two major tourist attractions, Tryon Palace and the Pepsi shop.
New Bern offers a lot to offer relocating families, from historic neighborhoods to top-notch educational institutions and a wide variety of outdoor recreation options.
Here are ten things you should know before moving to New Bern, NC!
MAF Widget
1. The city is racially diverse
Even though New Bern only has a little more than 30,000 people living there, the community is remarkably diversified, considering how small the town is.
The most recent data from the Census indicates that people of color make up approximately half of the town's population. This includes roughly 32 percent African-Americans, 5 percent each of Hispanic and Asian-American residents, and approximately 4 percent multiracial residents.
2. A quality educational system for all levels
The Craven County Schools system provides education to students living in New Bern. Craven County Schools prepares its students for the future workforce by providing them with the education and training they need. Educators are dedicated to giving kids a leg up in today's competitive global economy by teaching them the technical and problem-solving abilities they'll need to work in the fields of science, technology, engineering, and mathematics.
New Bern Christian Academy, New Bern High School, Craven Early College High School, Craven Community College, and Craven Early College are popular schools in the area.
3. Historic areas of the city are included in the National Register
New Bern is the second-oldest city in the state of North Carolina, so much so that four different areas of town are recognized as historic and included in the National Register.
There are over a hundred houses, churches, and other structures that were constructed before the 1800s. Costing $65 million, the North Carolina History Center is dedicated to documenting the state's past, precisely that of Eastern North Carolina.
4. Union Point Park is right in the middle of Downtown
New Bern's historic downtown is filled to the brim with locally owned stores and boutiques, charming cafes and restaurants, art galleries, and performance spaces.
At the point where the Neuse and Trent rivers meet lies Union Point Park, a six-acre green space in the heart of downtown. Picnic shelters and seaside walking pathways are available in this park, as well as river access for fishing and boating.
5. Tyron Palace and Gardens is located here
New Bern served as the provincial capital of North Carolina before the state was officially established, and the capital was moved to Raleigh. The Tryon Palace and Gardens are a carbon copy of the original residence constructed for the province's Royal Governor. Its old structure was destroyed by fire in the late 1700s, but a new one was opened to the public in the 1950s.
This landmark attracts thousands of people from all over the world to this city each year.
6. Visit Isaac Taylor Garden or take the kids to Kidsville Playground
There are countless opportunities to enjoy the outdoors in New Bern. Visit the New Bern Historical Society Civil War Battlefield Park to learn more about the civil war. Island Creek Trail is perfect for solo or romantic walks.
Take the kids to Kidsville Playground on a weekend to have some fun. Isaac Taylor Garden is home to art vendors and live music. Visit other parks such as Creekside Park, Latham Whitehurst Nature Park, and Lawson Creek Park.
7. Visit the Fireman's Museum or the Civic Theatre
The outdoors are not the only opportunities for fun in New Bern. Take a tour of the New Bern Fireman's Museum. If you're an art lover, check out Carolina Creations Fine Art & Contemporary Gallery. See a play at New Bern Civic Theatre. Also check out Brewery 99 for some great beer.
No matter what you like, you'll find something to suit your needs in this city. 
MAF Widget
8. The cost of living is lower than the national average
The cost of living in New Bern is very affordable, with a cost of living index of 83.0. Food, transportation, utilities, and healthcare all cost less than the national average. Housing is also affordable in this city, at a median home price of $250,905, much less than the national average.
If you're looking for a city where you can save costs and have your dollar go a lot further, New Bern is perfect for you.
9. A wide range of housing options
More than a dozen neighborhoods and unincorporated settlements in New Bern cater to residents of varying ages and stages of life, including young professionals, families, and retirees.
These communities offer a wide range of housing options. Grand, ancient mansions and quaint bungalows can be found in the downtown area, and expansive modern estates that are flanked by expansive golf courses can be found closer to the sea.
10. A high rate of property crime
Despite the fact that New Bern's incidence of violent crime, which is 22.9, is close to the national average, the city's rate of property crime is relatively high. In New Bern, the property crime rate is 54.9, which is significantly higher than the national average of 35.4.
After moving to this city, you should make it a point to always be on guard and to store your possessions in a secure location.
In Conclusion
With a cheap cost of living, a great educational system, presence of diversity, and opportunities for outdoor recreation, there are many things to love about this small city. On the other hand, the city has a high property crime rate, so you'd constantly have to be security conscious if you choose to move to this city.
Learn More About Living in New Bern, NC