10 Pros and Cons of Living in Lincoln, NE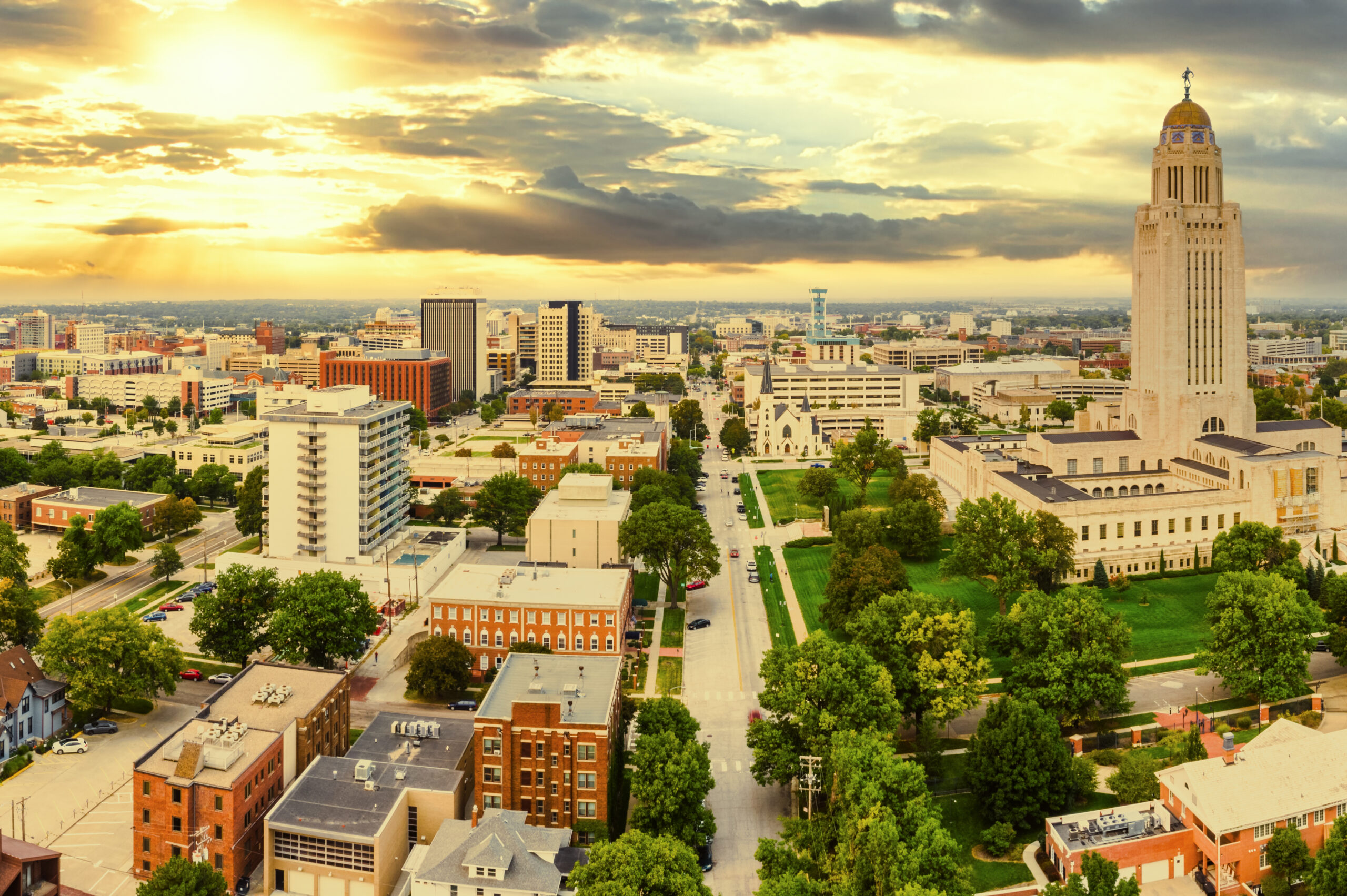 ---
Lincoln, Nebraska's capital, is a great place to live because of its robust economy and affordable housing.
As the State's capital, Lincoln attracts public sector workers with the University of Nebraska being its largest public sector employer. Lincoln isn't just attracting people who want to raise a family there but also those who want to start a new career in healthcare, manufacturing, or insurance.
Lincoln's housing markets and economic strength have also seen national recognition in recent years. According to VeroFORECAST, Lincolnt has been predicted to have the best housing market in the U.S. in 2023, and is one of the most recession-proof city in the U.S. In fact, the city has made the national top ten in at least 16 categories in recent years, including Top 10 livable cities in 2019 and Best places to raise a family in 2022.
However, that doesn't mean this city doesn't have its drawbacks too. It's important to be aware of the great things about the city, as well as the stuff that might make you rethink your decision to move. Let's find out 10 pros and cons of living in Lincoln, NE!
MAF Widget
Pros of Living in Lincoln NE
1. There are many job opportunities
Lincoln was once named the best city in the United States for finding a job. It is an excellent place to live and work due to the low unemployment rate and low median rent prices. The cost of living is lower than the national average, while salaries are higher than the national average.
The city of Lincoln is included in the "silicon prairie" because it is home to numerous technology companies. This is the place to be if you're looking for employment in the digital economy.
Some of the city's major employers include Crete Carrier Corporation, B & R Stores Inc., Nelnet, Concord Hospitality, Intrado, and many others.
2. The city has a low cost of living
With a cost of living index of 91.5, Lincoln has a lower-than-average cost of living. You can get by quite nicely in Lincoln on a respectable monthly income, as the cost of living is rather low there.
Housing is also relatively affordable in this city. Whether you're looking to buy or rent, you can find great offers. A 900-square-foot apartment would set you back roughly $800 monthly in rent, while the median property price is around $266,627.
3. Lincoln is a food lover's paradise
Lincoln is a paradise for anyone with a taste for good food. A wide variety of cuisines, from burgers to Thai, grill, and a juicy steak at Lazio's Brewery, can be found here. You can find many restaurants and bars serving any cuisine or drink your heart desires.
The majority of Nebraskans are farmers who have experience tending to their own plots of land, no matter how tiny, thanks to the state's long history of agricultural prosperity. As a result, Lincoln's food is more reasonably priced than in many other states.
Check out some popular restaurants like LeadBelly, The Green Gateau, Vincenzo's Ristorante, Screamers Family Restaurant, and DISH Restaurant.
4. You'll find something interesting to do
Lincoln is a city that will never leave you bored. There is a wealth of exciting opportunities waiting to be discovered. The city is home to several exciting attractions, including the Lincoln Children's Museum, the Nebraska State Capitol Building, and the National Museum of Roller Skating.
A visit to Lincoln Children's Zoo, Museum of American Speed, Pioneers Park Nature Center, The Sunken Gardens, Marcus Lincoln Grand Cinema, Pinnacle Bank Arena, and a number of other fascinating attractions are just a few of the fun things to do in Lincoln.
5. The fun continues when the sun goes down
If you're the social sort that likes to hit the bars at night for fun with loved ones, you're in luck. Pubs, clubs, and dive bars abound in and around Lincoln.
Take a trip down O Street, where there are enough good bars (Brother's and Sandy's) and dance clubs (Club Karma and Rule G) to keep you entertained.
6. The city is in a convenient location
Lincoln is a great spot to call home if you enjoy organizing road trips and weekend excursions. Many of the most popular tourist destinations in the country are easily accessible by car. Just a three-hour journey will get you to the heart of Kansas City, a day's drive will take you to the theaters and music of Branson, Missouri, and a drive of six hours will get you to the mile-high city of Denver, Colorado.
MAF Widget
Cons of Living in Lincoln NE
1. There's not much diversity
Lincoln is not particularly diverse in comparison to other major American cities. There aren't many people that identify as LGBTQ because most people hold to traditional conservative values.
The population makeup is indicative of this. An overwhelming majority (85%) of the people living there are White. Only 15% are not White; including Black, Hispanic, or a mix of both.
People may have a hard time embracing something different from the "ordinary," so you should think about this in light of your own values and the ones you hope to instill in your children.
2. There's the risk of tornadoes
Lincoln, and Nebraska as a whole, sees a fair share of tornadoes due to its location. Many long-term residents have stories to tell about the worst storms they've ever experienced.
The peak months are May and June, so it's best to be prepared for this. The last tornado in the city was in May 2019, and although no fatalities were recorded, it damaged homes, destroyed sheds, and caused significant wind damage.
3. A terrible place for allergy sufferers
The pollen count in Lincoln can be fairly high, making life difficult for those who suffer from seasonal allergies.
Many people will have to battle with allergies for the better part of the year because the pollen season is toolong (February through October).
There are measures that can be taken to alleviate allergy symptoms, but those who also suffer from asthma or other health problems may find these periods challenging.
4. The city has high tax rates
Although Lincoln has a low cost of living, property taxes are on the high end.
Business taxes are quite high, which can be challenging for small business owners, and house ownership costs are high even though the cost of houses in this city is cheap compared to some parts of the United States.
With its high property taxes and its taxation of social security and other retirement income, Nebraska is generally consistently ranked as one of the least tax-friendly states.
To Sum it All Up
Is Lincoln the city for you? The low cost of living, the abundance of job opportunities, and convenient location are just a few perks that come with living in this city. On the other hand, the high tax rates, lack of diversity, and risk of tornados are significant drawbacks. Your decision to move would be based on your preferences regarding living in a city.
Learn more about living in Lincoln, NE