10 Things to Know Before Moving to Napa, CA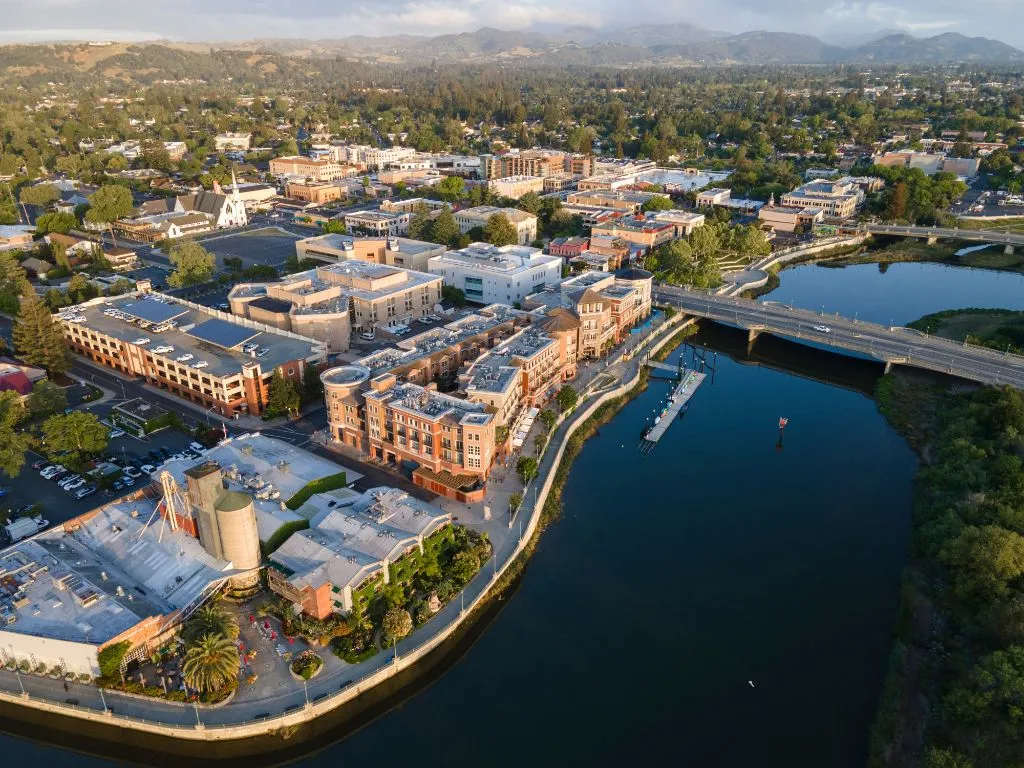 ---
Napa is the county seat and largest city in Napa County. There are a little more than 80,000 people living there. Many people visit Napa every year because of the pleasant climate, excellent wine, and delicious food, but some don't just go there on vacation; they end up there for good. Even long-term locals still find new things to like about it.
Napa Valley's natural beauty, pleasant climate, and abundance of locally owned restaurants and wineries all contribute to the region's rich cultural landscape. The valley, however, is not devoid of drawbacks.
Let's talk about ten things to know before moving to Napa Valley, CA!
MAF Widget
1. Enjoy clear weather all year
The first thing you'll notice about the valley is how beautiful the weather is. Except for a brisk wet season from late December through mid-March and the occasional fog, up-and-coming inhabitants can look forward to clear, sunny weather practically all year round. In addition to the extraordinary climate, the valley is also stunning to look at, with mountains and rolling hills stretching as far as the eye can reach.
Temperatures in the lower parts of the Valley (such as American Canyon) can reach the low 80s during the height of summer, while those in the more northern parts of the Valley (such as Calistoga) can regularly reach the high 90s (and sometimes even into the 100s) due to the Valley's length and elevation changes. This is something to think about while you explore potential new neighborhoods.
2. Take in the outdoors at Napa Valley Vine Trail
Napa is an amazing place to visit if you enjoy being outside. Many world-class golf courses can be found in the Valley, and there are dozens of national parks in the area to explore (many of which are leash-free for canine hikers).
Check out the Napa Valley Vine Trail, a 20-mile paved path that winds through the Valley and is perfect for strolling, jogging, or cycling while taking in the breathtaking scenery.
3. The cost of living is 60% higher than the national average
The median annual income in Napa is $3,114, while the cost of living there is 160. The annual cost of living for a single person in the city is $47,365. This includes accommodation, food, child care, transportation, healthcare, taxes, and other essentials.
Napa Valley's housing and rental costs are, predictably, above average. The median property price in the city is $879,374, and the starting rent for a one-bedroom apartment is about $1,350 per month.
4. The job range in the city is quite limited
Napa Valley's dependence on tourism has made it a popular tourist destination, but this has also reduced the range of available jobs in the area.
Napa is a great place to be if you work in or aspire to work in the hospitality business. If you're more of a techie, however, you might want to consider commuting to one of the nearby metropolitan regions like San Francisco, Oakland, or Sacramento (until office job becomes more commonplace again). In Silicon Valley and the Bay Area in general, this is quite typical.
5. There's a high risk of wildfires
Wildfires are becoming increasingly common in and around the Valley as a result of climate change over the past several millennia, which has led to higher temperatures and more frequent droughts across the State. However, most people live in relatively safe settings, with residential settlements located far from densely wooded regions.
Fire may not be on the minds of the locals right now, but that doesn't mean they aren't taking measures to reduce the risk of flames in the future. To better protect the people of Napa from future fires, the county, first responders, and government organizations are gradually shifting to a more proactive strategy.
6. The city is a haven for lovers of wine
Napa Valley is a paradise for wine lovers. It's incredible, but true, that 391 wineries can be found in just a single valley. It's like asking you to pick a favorite child, but if you're going to visit any wineries in the area, make it Artesa Vineyard and Bravante Vineyard. Domaine Carneros is another great sparkling wine option.
Napa also features several excellent breweries for those who have had their fill of wine and are looking for something new to explore. For instance, the Racer 5 India Pale Ale brewed by Bear Republic Brewing Company is widely acclaimed.
7. Eat at one of the Michelin-starred restaurants in town
There are many restaurants in Napa that have earned Michelin stars. The French Laundry and The Restaurant at Meadowood are both three-star establishments. If a restaurant has earned three Michelin stars, it is worthy of a visit merely to sample its divine cuisine. At the same time, Auberge du Soleil, Bouchon, La Toque, Solbar, and Terra are the five one-star eateries to choose from.
Masaharu Morimoto, a former "Iron Chef" star and renowned chef, now owns his own restaurant in Napa, also named Morimoto.
MAF Widget
8. Attend Napa Valley College in the area
Nearly 13,000 children and teenagers (5-17) call Napa home, accounting for roughly 16% of the population. The Napa Valley Unified School District provides these students with a quality education that opens doors to further study. Vichy Elementary, Mount George International School, River Charter School, Napa High, and Vintage High are just a handful of the top schools in Napa.
Napa Valley College is the only higher institution for students who wish to remain in the area after completing high school.
9. Traffic can occasionally get bad
Since the lower part of Napa County is home to a large number of warehouses and, by extension, a large number of 16-wheeled trucks, traffic in and around the valley is a major problem.
Driving from Napa to the rest of the Bay Area is often an impossibility due to the traffic. Even while it's nowhere as crowded as San Francisco, there are still seasons of the year when you should expect a large influx of tourists.
10. Visit the iconic Petrified Forest in Calistoga
Have you had enough of generic national forests and state parks? Maybe one that appears like it was frozen by a gorgon's icy gaze will do the trick.
The Petrified Forest in nearby Calistoga is home to acres upon acres of stunning prehistoric vegetation that was buried by a volcanic outburst over three million years ago, eternally preserving them for all to see. Simply put, it'll blow your mind.
In Summary
Napa residents enjoy great weather, lots of outdoor attractions, top-notch schools, and amazing cuisine options. However, the city has a high cost of living, there's the risk of wildfires, and the city has a limited job range.
Learn More About Living in Napa, CA