10 Things to Know Before Moving to Montrose, CO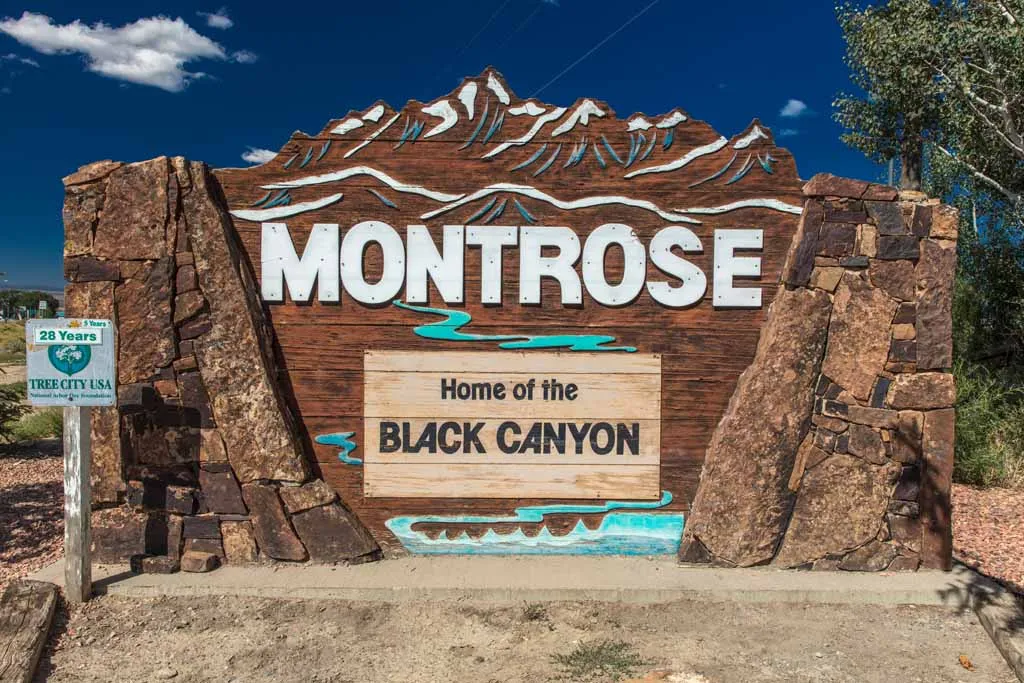 ---
Thinking of moving to Montrose, Colorado? Montrose is the county seat of Montrose County and the most populous municipality in Montrose County, with a population of 20,639. Located in the Uncompahgre Valley in western Colorado, the town serves as a hub for the region's recreation economy in terms of commerce, labor, and transportation.
At an elevation of 5,794 feet, this picturesque town has a wide variety of exciting tourist attractions within easy reach. This led to the tagline, "Stay here. Play everywhere".
Montrose provides its residents with all the comforts of home as well as convenient access to the outdoors. This city is attracting a wide range of new residents, from singles and young couples to families and the elderly. Let's check out ten things to know before moving to Montrose, CO!
1. There are outdoor activities for all seasons
It doesn't matter if it's spring, summer, fall, or winter. When the weather changes, residents of Montrose adapt. There is a wide range of ecosystems packed into a small area. A wide variety of landscapes can be found here, including mountains, a temperate rainforest, alpine meadows, a high desert, canyons, red rock formations, aspen forests, pine forests, plateaus, plains, mesas, and more!
Climbing in Black Canyon of the Gunnison National Park and the Via Ferrata route in nearby Telluride are two excellent options for those seeking extreme adventure. If you're not into biking, maybe you'd enjoy hiking. There are almost 50 miles of trails within a 20-30 minute drive of Montrose. Most of these paths can be used for various activities throughout the year. Hiking season typically runs from summer through fall.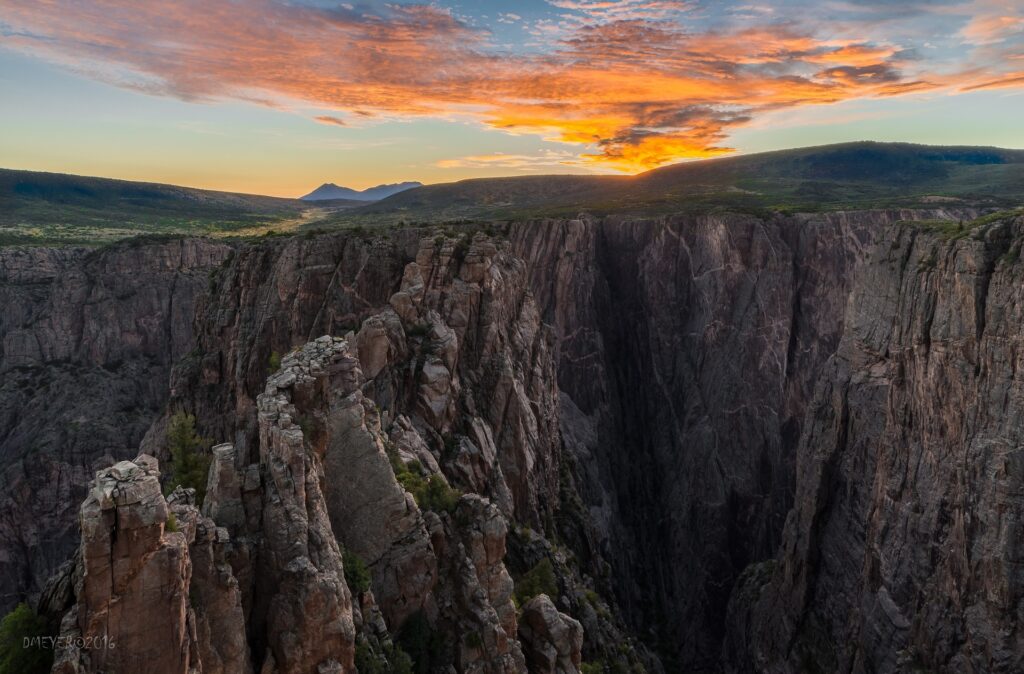 In the winter, you can enjoy a variety of sports and activities, including skiing, snowboarding, snowmobiling, snowshoeing, sledding, and soaking in hot springs.
Trails for off-road vehicles (OHVs) and SUVs (Jeeps) are also common here. From nearby Ouray, you can easily reach the extensive trails that make up the Alpine Loop. Get away from the hustle and bustle of the city by taking one of these lesser-traveled routes to a remote section of the national forest or BLM land.
2. You can easily get away from town for a change
Whether you're looking for a quick getaway to the nearby West Elk or the San Juan Mountains, a longer trip to the desert in Moab, Utah, or somewhere in between, you'll find a wide variety of possibilities. Mountain communities like Telluride, Ouray, and Crested Butte are convenient day trips from Montrose. There are many nonstop flights from the rural airport in Montrose to larger airports across the country if you'd like to venture further afield.
Enjoy the ice climbers and the hot springs of Ouray in one day. If you're looking to go hiking or snowmobiling in the mountains, Crested Butte is a terrific place to do so. The town is home to excellent retail establishments and a wide variety of delicious eateries. Telluride is equally home to a world-class ski resort.
3. It has a small-town feel
Given its relatively small population of roughly 20,000, you may be surprised by how many options Montrose has.
The city maintains a rural atmosphere despite having all the conveniences of a major city. You can meet interesting folks at the grocery store or coffee shop you frequent. There is always something fun and free to do in the neighborhood, and although the locals might not be the friendliest, you'd gradually get used to the lifestyle there.
4. A short commute time
Unlike in a larger city, you won't be burdened by the time and energy required to travel significant distances to your destination. Within ten to fifteen minutes, you can reach just about every part of Montrose.
Imagine it's a beautiful summer evening, and the clock strikes five, prompting you to hit the trails. At 5:20 pm, you'll be pedaling toward another breathtaking vista, and by 6:30, you'll be back in time for supper. Sweet right? We know.
5. The internet service is amazing
The internet speed is mind-boggling. Not to mention, it's cheap and close by. The presence of Elevate Fiber in the Montrose community has improved their internet services significantly and increased the online options available to them.
This makes it easier for remote workers to work from home in this city without having to worry about awful service, and it has given room for software companies like Proximity (Space) to thrive. Of course, your teenage kids would love this too.
6. There's a high priority placed on education
The Montrose County School District is one of the first in Colorado to get recognition as a STEM (Science, Technology, Engineering, and Mathematics) district. Kids today have access to different learning methods that expose them to issues and circumstances more similar to those they will face in the real world.
Some great schools in the area include North Side Elementary School, Montrose High School, Peak Virtual Academy, Cottonwood Elementary School, and Johnson Elementary School. You can be sure of your kids getting quality education in this city.
7. A reasonable cost of living
Your dollar stretches further in Montrose. The city's cost of living index is 94.5, which is 6% lower than the national average. Healthcare services, food, and transportation are all lower than the national and state average.
However, housing is relatively expensive. Housing costs are around the national average, with a median home price of $430,000. The average rent for a one-bedroom apartment, according to Zumper is $600.
8. A strong economy
With an employment rate of only 2.9%, Montrose has a vibrant economy. The top-paying sectors in Montrose are utilities, public administration, agriculture, forestry, fishing & hunting & mining, while the most prominent sectors are healthcare & social assistance, retail trade, and construction.
Some of the city's major employers include Montrose Regional Health, Montrose County, City Market, and Storm King Distilling Co.
9. A pleasant weather
Sunny skies and comfortable temperatures characterize Montrose's climate. The climate is dry, there are more sunny days, and the humidity is low.
On average, Montrose has 245 sunny days a year, making it the perfect place to spend your time outdoors. The city also receives 12 inches of rainfall and 34 inches of snow every year. This snowy season begins in November and continues until March. With an average of 3.1 inches, December is the snowiest month in Montrose. Between March and November, a total of 7 months pass without snowfall.
10. Locals are not the friendliest
When you move to Montrose, you'll see how people's perspectives vary. Residents of rural areas in the city are known for their warm hospitality. In contrast to their more welcoming rural counterparts, urbanites can be cold to newcomers.
Many residents place the blame for the housing shortage and rising prices on immigrants. The locals don't seem to be receptive to newcomers who might offer fresh perspectives or even a change to the economic landscape. So if you're coming from a friendlier city, the attitude of the locals here might put you off.
In Conclusion
There are a lot of pros that come with living in Montrose. The city has a good economy, opportunities for outdoor exploration, a low commute time, and pleasant weather. If you're a remote worker, you will enjoy living in Montrose, too, thanks to the great internet service. However, if you plan to move, keep in mind that the city residents aren't the friendliest people.