10 Things to Know Before Moving to Englewood, CO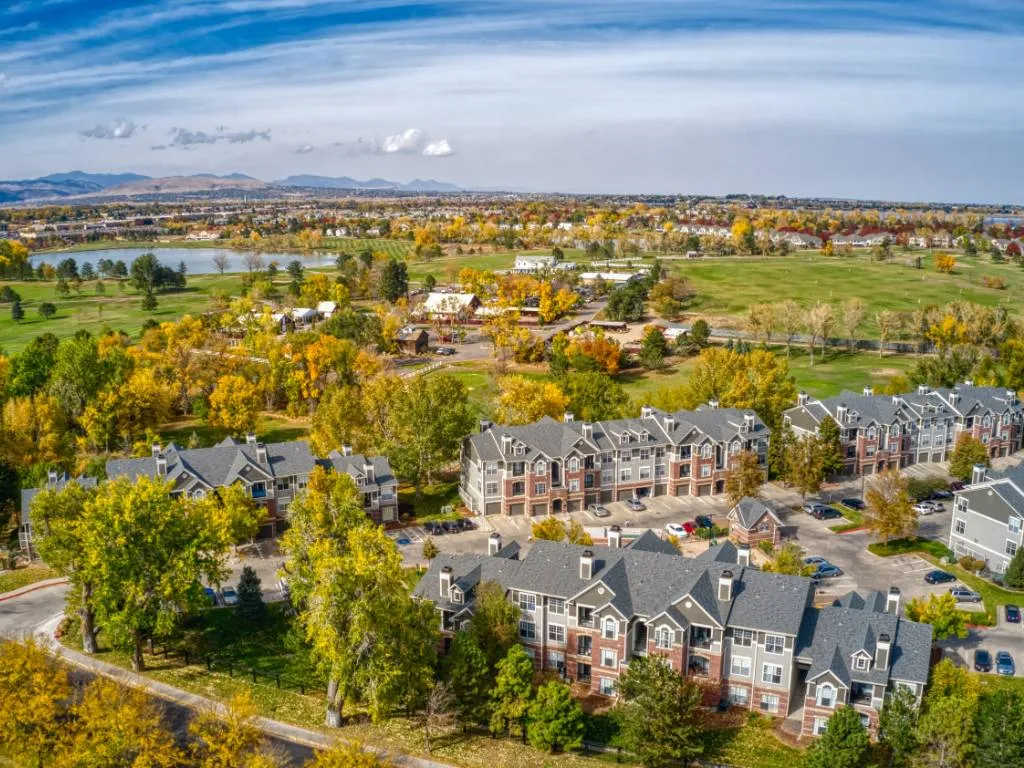 ---
Englewood, Colorado, is a charming suburb just south of Denver. This city is located in Arapahoe County and is home to 33,642 people.
Englewood offers a unique blend of urban amenities and a relaxed suburban lifestyle. Before you make the move to this stunning city, there are some things you should know to help you settle in smoothly.
Let's discuss ten things to know before moving to Englewood, CO!
1. Englewood is close to Denver
Englewood's location is indeed one of its standout features. Situated just south of Denver, this suburban city offers residents the best of both worlds. It's close enough to the bustling urban center of Denver to enjoy its amenities, including job opportunities, cultural attractions, and dining options, while still maintaining its unique suburban charm.
Additionally, Englewood's proximity to the majestic Rocky Mountains makes it an ideal home for outdoor enthusiasts who can easily access hiking trails, ski resorts, and breathtaking natural beauty. This strategic location provides residents with a balanced lifestyle that combines urban conveniences and natural wonders.
2. The cost of living is 23.7% higher than the national average
While Englewood offers a high quality of life, it's important to be prepared for the cost of living. The cost of living here is higher than the national average by 23.7%. Housing costs, in particular, can be relatively high compared to some other cities in Colorado. The median home price in this city is $525,589, which is higher than the national average of $416,000.
Healthcare, taxes, transportation expenses, and groceries are also higher than the national average. Here, a hamburger is sold for $4.84, and a bunch of bananas costs $3.17.
Be sure to research housing options and budget accordingly for the cost of living here before moving.
3. TTEC is a top employer in Englewood
Englewood is home to several major corporations, including TTEC.
TTEC (formerly known as TeleTech) is the most prominent employer in Englewood. This organization is known for its commitment to innovation, employee development, and community engagement. They offer a diverse range of job opportunities, including customer service, technical support, sales, IT, and human resources.
Whether you're looking to start a career or advance in your field, TTEC's various roles cater to a wide range of skills and interests. To explore current job openings, you can visit their official website or contact their Englewood location.
Qurate Retail, Ch2M Hill, Liberty Global, and Sports Authority are some other top employers in the city.
4. Englewood has 37 public schools
There are 37 public schools in this city. These schools offer quality education characterized by a strong curriculum aligned with state standards, dedicated teachers, small class sizes for personalized attention, technology integration, and various extracurricular activities.
There are also several private schools available in the area, leaving you with many options to choose from for your kids.
Homestead Elementary School, Englewood Leadership Academy, and Cherry Creek High School are some of the highly-rated schools in this city.
5. Experience all four seasons
Englewood offers the experience of all four seasons. Spring brings mild temperatures ranging from 40°F to 70°F, blooming flowers, and occasional rain showers. Summer is warm, with temperatures typically between 60°F and 90°F, providing ideal conditions for outdoor activities.
Fall, on the other hand, features crisp, cool days with temperatures ranging from 40°F to 75°F. It is beautiful to see the foliage change. While winter can be cold, with temperatures between 20°F and 45°F, Snowfall is common here, so be prepared for snowy winters, as the city typically receives a significant amount of snowfall. A good snow shovel and winter gear are essential.
Englewood's diverse climate allows you to experience the beauty of each season throughout the year.
6. Participate in recreational activities at Centennial Park
Nature enthusiasts will love Englewood's proximity to the Rockies. There are numerous parks, hiking trails, and outdoor recreational activities available year-round. Don't forget to explore nearby destinations like Centennial Park.
Participating in recreational activities at Centennial Park is a fantastic experience. The park features amenities like playgrounds for children, sports fields for various activities, walking paths for strolls, and ample green spaces for picnics and relaxation.
Centennial Park is also a hub for community gatherings, providing opportunities for you to connect with nature and your neighbors.
7. Englewood has a good public transportation system
Englewood boasts a well-regarded public transportation system. The Regional Transportation District (RTD) provides efficient bus and light rail services, connecting residents to Denver and surrounding areas.
This reliable system makes it easy to navigate the city and its neighboring communities, reducing traffic congestion and promoting sustainable transportation options. Hence, you do not necessarily need to own a private vehicle because public transport in this city is reliable.
8. Immerse yourself in arts and culture at the Museum of Outdoor Arts or Gothic Theatre
Englewood has a thriving arts and culture scene. Here, you get to immerse yourself in arts and culture by visiting the Museum of Outdoor Arts or the Gothic Theatre.
The Museum of Outdoor Arts features captivating outdoor sculptures and indoor exhibits, creating a unique artistic experience. Meanwhile, the Gothic Theatre is a renowned live music venue, hosting a variety of performances, including concerts and events.
These cultural destinations offer diverse opportunities to engage with art and entertainment in Englewood. Be sure to explore the local arts and music scene to make the most of your time while living in this city.
9. Don't miss the Englewood Block Party
Englewood hosts numerous community events throughout the year, one of which is the popular Englewood Block Party.
The Englewood Block Party is a lively community event that celebrates the spirit of togetherness in the city. It typically features live music, food vendors serving local flavors, games, and various activities for all ages. This annual gathering creates a sense of unity and showcases the vibrant and diverse community of Englewood, making it a highly anticipated and enjoyable local tradition.
This event also provides great opportunities to connect with your neighbors and immerse yourself in the local culture. You shouldn't miss it for anything.
10. Englewood's property crime rate is higher than the national average
The property crime rate in this city is 76.4%, which is higher than the national average of 35.4%. The violent crime rate, on the other hand, is 13.9%, which is low compared to the national average of 22.7%.
It's important to carry out research on the specific neighborhood you plan to live in and take basic safety precautions while living in this city.
In Conclusion
If you're seeking a mix of suburban tranquility and urban convenience, then Englewood, CO, is a great choice. However, be sure to consider the high cost of living and the high property crime rate before making the move to this city.
Learn More About Living in Englewood, CO