10 Things to Know Before Moving to Midland, TX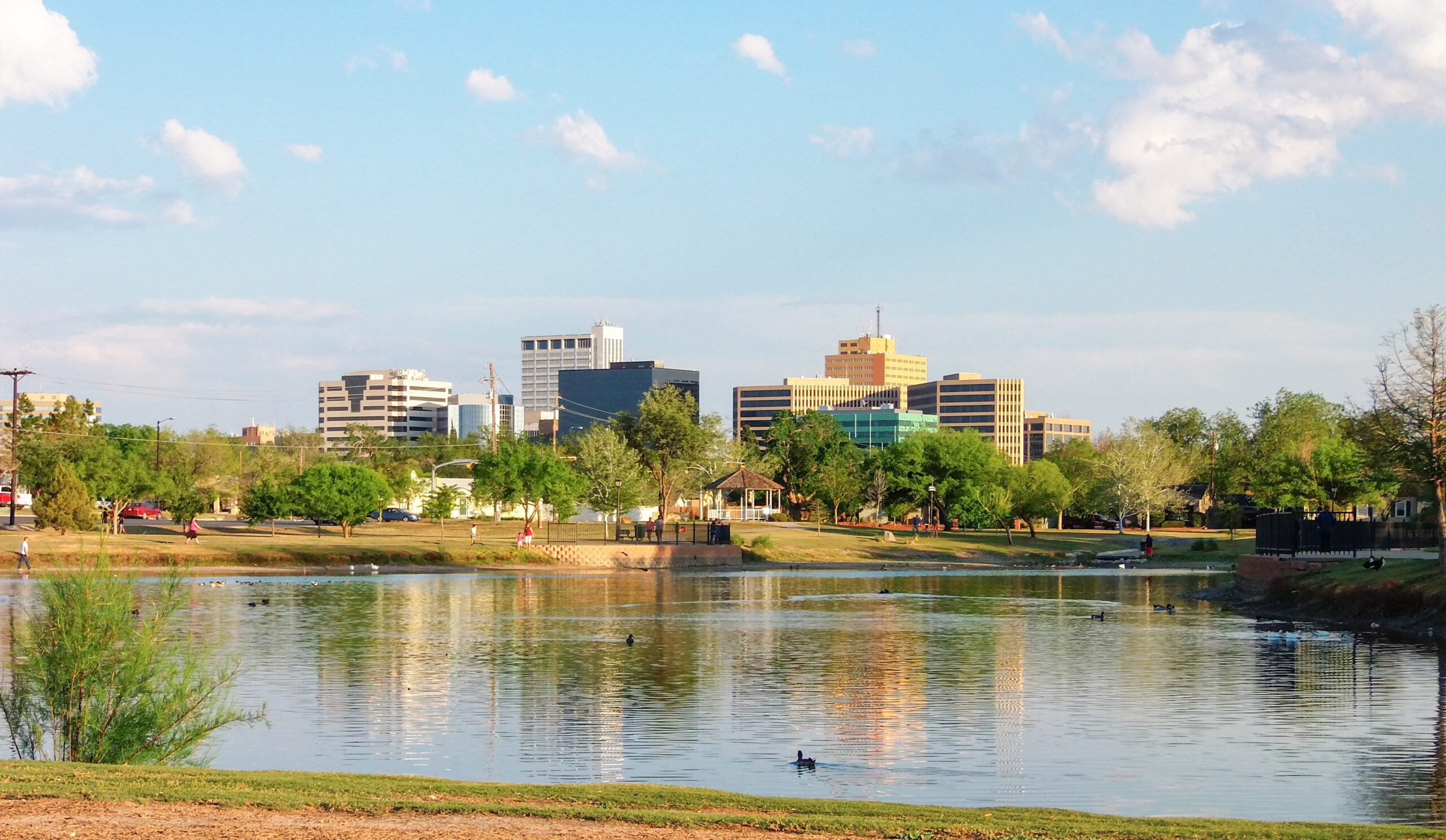 ---
Midland, Texas, in the heart of the oil-rich Permian Basin, offers fresh starts to everyone who wants them. From its thriving economy to its vibrant nightlife, this medium-sized city welcomes new people with open arms and a warm grin. This is because of the city's strong feeling of community, which gives new meaning to the phrase "love thy neighbor."
It's also worth noting that people from all walks of life can find jobs in Midland. Additionally, the cost of living is far lower than the national average. When you put all of these factors together, you have the perfect place to start an exciting new adventure in Midland, Texas. Let's talk about 10 things to know before moving to this city!
MAF Widget
1. The Bush Dynasty has its roots in Midland
It's worth noting for political enthusiasts that the Bushes once called Midland home. Barbara Bush, the former first lady, was born in this city. For a long time, not only her but also President George H. W. Bush, their son George W. Bush, and former First Lady Laura Bush called this home. Visit the Bush family's beginnings at the George W. Bush Childhood Home.
2. You can't escape the Midland summer heat
Heat is a fact of life in Midland because the city's summers are exceptionally long and steamy. Only about four days out of the year actually see snowfall, and the annual average snowfall is less than 5 inches.
In the midst of summer, the temperature can climb well into the 100s°F. (A temperature of 116°F has been recorded!) In fact, in Midland, you can expect temperatures above 90 degrees on more than 100 days every year. That's steaming, so get used to wearing shorts and t-shirts without sleeves virtually all year long.
3. An affordable cost of living
Midland's cost of living index is 91.7, which means the city's cost of living is 8% lower than the national average. The city also has a median home price of just over $287,000. Single-family homes, mansions, and condominiums can all be found in Midland, as the city's housing stock is spread across the region.
Transportation costs, including those for gas and public transit, are only a tad more than the national average. This isn't surprising, given the city's size and isolation from Texas's other main cities.
Texas has no state income tax, which is a major perk. With a larger portion of your salary going straight into your pocket, you'll have less trouble keeping up with the costs of daily life.
4. A robust job market
When it comes to oil output in the United States, the Permian Basin dwarfs all others, and Midland is right in the heart of it. Jobs in this area reflect that fact.
Oil-related occupations account for the largest chunk of Midland's labor force, and they might be on-site operations or office-based support roles in fields like finance and law. This region is a hub for many industries, including engineering, geoscience, ranching, healthcare, finance, education, and agriculture.
Besides the Midland Independent School District, and the Midland Memorial Hospital & Medical Center, Warren Equipment Companies, Midland Independent School District, Dawson Geophysical, Patterson Drilling UTI, Midland Memorial Hospital & Medical Center, and Chevron USA Inc. are examplesonly a few of the major employers in the city.
5. There are lots of fun things to do
Midland may be far from the state's major urban centers, but that hasn't stopped it from becoming a thriving entertainment hub in its own right. Midland is home to a handful of unique destinations worth checking out. The Marion Blakemore Planetarium has one of only a handful of Spitz SciDome HD Star Projectors in the entire world.
When you move to Midland, you'll find out that it's a city full of unexpected gems. The Fredda Turner Durham Children's Museum, the Midland Army Field Museum, and the Museum of the Southwest are just a few of the many attractions in this city. Another is the prestigious Wager Noel Arts Performing Center.
6. There are enough outdoor activities too
Due to its wide open spaces and beautiful sunsets, Midland is a stunning destination. The city's inner workings are beautiful in their own right, but nothing can compare to time spent in nature.
You can take advantage of Midland's year-round sunshine at one of the city's many parks, golf courses, tennis facilities, or basketball courts. And for winter sports enthusiasts, New Mexico's mountain snow ski regions are just a few hours away.
Outdoorsy types can also catch a West Texas Drillers or Midland Rockhounds game, two teams in the minor leagues. Visiting the Odessa Meteor Crater and Museum should be on your list of things to do in Midland. There are also many parks and nature reserves. The I-20 Wildlife Preserve is one of the newest and most visited areas.
7. Midland has lots of great restaurants
Texas is well-known for many things, but maybe most notably its vast selection of dining options. Houston, Texas, alone, is home to more than 10,000 eateries. The city of Midland may not be as large as Houston, but it still has many excellent dining options.
As a city in west Texas, barbeque, southern comfort, and Tex-Mex are all favorites, naturally. Enjoy some nice Italian food at Venezia Restaurant. The best Mexican food can be found at Abuelo's Mexican Restaurant. The Wall Street Bar & Grill, Opal's Table, and the Clear Springs Cafe are some other popular options.
8. The city's traffic is usually light
Midland is home to around 150,000 people, so it's hardly surprising that the city's traffic is light. Most people only spend 8-15 minutes in transit, and very few people spend more than 20 minutes each way. About 12 minutes is the average time spent traveling to and from work in Midland. That's a significant improvement above the national average of 28 minutes on each trip. There's, however, of course, the occasional morning rush between 7 and 9 am.
9. The Midland Skyline is impressive
The downtown skyscrapers of Midland have earned it the nickname "The Tall City." As the 1980s came to a close, the oil market crashed, and architects abandoned their plans for new towers. This includes the proposed 59-storied, 870-foot Energy Tower. Nonetheless, the Bank of America building, at 24 floors and 332 feet, is the tallest.
MAF Widget
10. The schools in the city are decent
Midland High School, Legacy High School, and Early College High School are the three public high schools that make up the Midland Independent School District.
While some Midland kids travel just outside the city to attend schools in the Greenwood Independent School District, some households opt to send their children to either of the three charter schools, Premier High School, Midland Academy Charter School, or Richard Milburn Academy.
Trinity School of Midland, Hillcrest School, Hillander, Midland Montessori, Midland Christian School, Midland Classical Academy, and St. Ann's School are just a few private schools serving students in grades K-12 in the city.
Midland College, which attracts over 6,000 students each semester, is a popular choice for local high school grads who wish to further their education in the area. The college offers 50 associate degrees and certificates. Just three other community colleges in the state offer bachelor's degrees in applied technology; one of those is Midland College.
In Conclusion
A lot of perks come with living in this city, such as the healthy job market, affordable living costs, and abundance of fun things to do. And if you're hoping to live in a city with little or no traffic, then this place is perfect for you. However, if you're not a fan of intense summer heat, Midland might not be for you.