Pros and Cons of Living in Melbourne, FL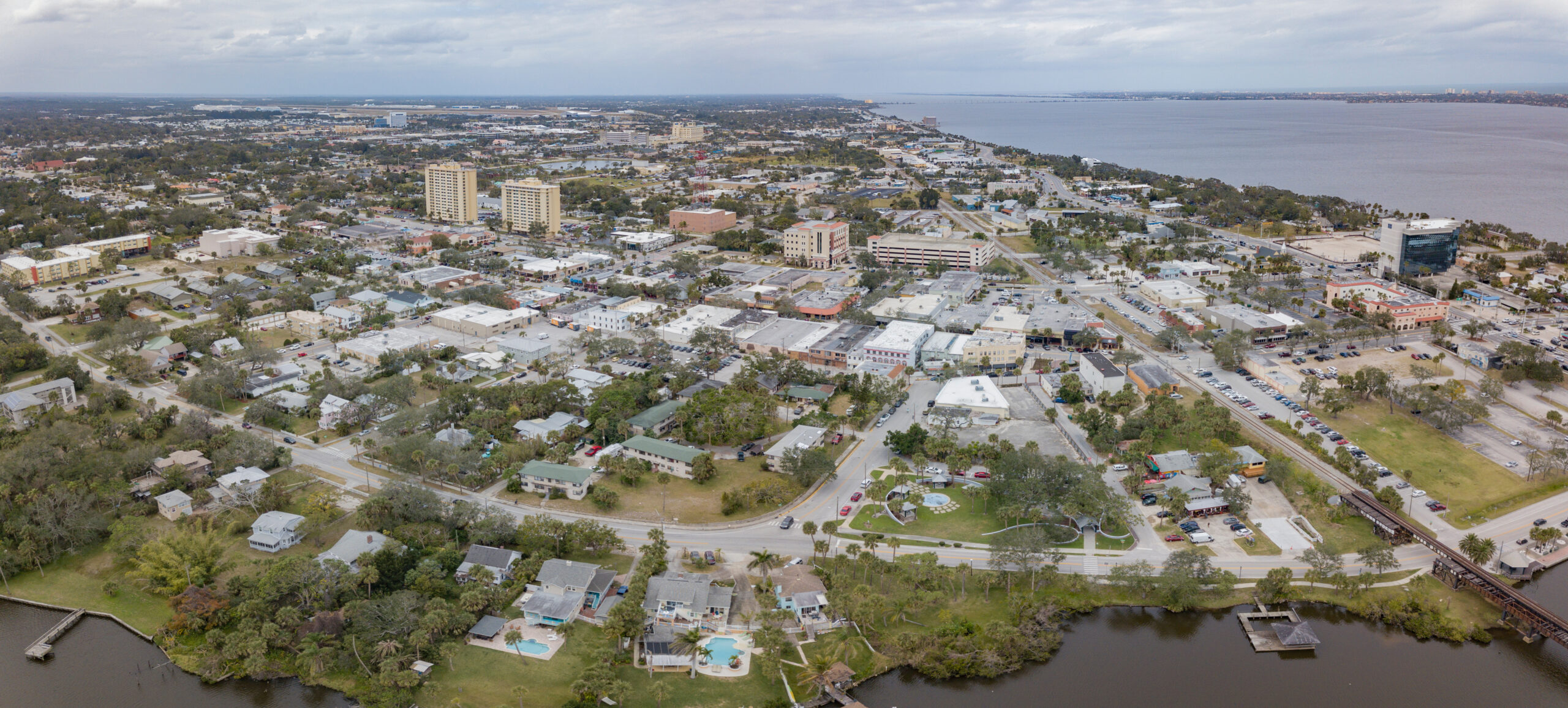 ---
Melbourne is a part of Florida's "Space Coast," a collection of barrier islands, beaches, and coastal cities. There's always something exciting to do in this gorgeous medium-sized city of over 85,000 people.
There are excellent educational options, numerous employment possibilities, and reasonable housing costs. The city is not just a hub for aerospace technology but also a paradise for ecotourism, beachgoing, and other outdoor pursuits. However, this city has its own downsides, and so we're here to cover both the good stuff and the bad. Here are 10 pros and cons of living in Melbourne, FL!
Pros
1. An affordable cost of living
Compared to the United States average, Melbourne's cost of living is 8% cheaper. The city's overall value is excellent, and it has a lot to offer for the money.
With a median listing price of $277,000, Melbourne is a reasonable option for anyone seeking to settle in one of the most desirable cities in the United States.
MAF Widget
It's cheaper here than in most of the surrounding areas. Indialantic and Melbourne Beach median home prices are as much as twice as high.
2. The sun is almost always out
Get set for a fantastic year-round vegetable garden! On average, Melbourne enjoys 234 sunny days every year. There will be no more snow to shovel for you. The city receives 0 inches of snow per year compared to the US average of 26.
On Sperling's scale, where 100 represents maximum comfort, Melbourne receives an 81. The comfort score for the typical US metropolis is substantially lower, at roughly 54. The index is calculated using the average number of days with temperatures between 70 and 80 degrees Fahrenheit, with penalties for days with high humidity.
3. Lots of fun activities to engage in
Melbourne is a city with a wealth of opportunities. Everything from going on a boating trip to riding a bike can be enjoyed here. Award-winning golf courses, an abundance of water activities, and a wide variety of restaurants and shops await visitors. Disney World and other attractions can be found in Orlando, which is 50 miles to the east and southeast.
Whether you're in the mood for a hearty breakfast, a light lunch, or a cozy evening, Melbourne is filled with hundreds of distinct restaurants to suit your every need.
In addition to the Independent Filmmaker's Festival and the Arts Festival, Melbourne, Florida hosts several other festivals throughout the year. There is no shortage of thrilling experiences throughout the year.
You can experience both an exhilarating or a quiet and soothing time in Melbourne, depending on your preferences. The soothing sounds of the water and the flow of the tides can be heard from the comfort of many beaches and seaside residences.
4. There are various job opportunities
Jobs in all fields are plentiful in Melbourne, but those in the space industry and the tech sector are especially promising. In particular, the defense industry, the aerospace industry, and the technology industry all offer tremendous room for growth and prosperity.
These businesses in Melbourne have a solid foundation on which to build, and they are expected to see significant growth in the coming years.
As the population of the city increases, so do the number of options available to prospective business owners. There are openings in all fields of work because a growing number of people are leaving the labor force and are leaving a void that must be filled.
5. A quality educational system
Schools in Melbourne are among the best in the United States, and the schooling system is rated an overall 7. The quality of education varies greatly among Melbourne's many neighborhoods.
On a scale from 1 to 10, with 10 representing the best possible education, various schools in the city score a 10. Some of the best schools in the area are Quest Elementary School, Westshore Junior/Senior High School, Longleaf Elementary School, and Suntree Elementary School.
The Florida Institute of Technology attracts students from all over the country since it is consistently ranked among the top universities in the United States.
Cons
1. There are insects and alligators all around
Florida's wild animals are your new neighbors, brought to you by the state's many ecosystems. Once you learn that with the proper precautions, the extra bugs and insects you'll encounter are completely harmless, it won't take you long to adjust to them.
To a lesser extent, this also applies to gators. Most locals would tell you they don't give gators much of a second thought unless they actually see one, which can be a really cool experience. If you want to blend in, you'll realize that you have nothing to worry about as long as you exercise caution and treat them with the respect they deserve.
There is a chance of encountering some of these predators in Melbourne's wetlands and canals because these sweet water critters are a natural component of Florida's environment. Stay away from the alligators, and do not allow your dog to frolic in swamps or canals so they won't turn to food for these animals.
2. The nightlife scene isn't particularly exciting
While the downtown area of Melbourne offers a wide variety of attractions, entertainment options are limited after dark. There are a number of bars and clubs, but only a select few remain open until midnight; the others all close by 2 a.m. If you're the type to stay out all night, you might want to look elsewhere than this city.
MAF Widget
There isn't much of a nightlife scene in Melbourne, but there are other cities nearby that make up for it. If you plan on moving there, but still want to go out clubbing frequently, Orlando is not too far away and offers a wide variety of exciting nightlife options.
3. There's a high rate of crime
Melbourne's crime rate is 66.% higher than the national average, and we can't confidently call it one of Florida's safest cities given that it has worse safety ratings than the state itself. Despite its reputation for tranquility, statistical analysis reveals that the city is actually less secure than the state of Florida as a whole. In comparison to Florida, which has a maximum crime rate of 7.31 per 100,000 people, Melbourne has 11.71. The city also has a violent crime rate of 42.7 (the US average is 22.7) and a property crime rate of 57.9. (the US average is 35.4).
4. The city is prone to hurricanes and red tides
The great weather Melbourne enjoys is occasionally spoiled by hurricanes and red tides. Even though it is not one of the worst places in the United States to be when a storm hits, the city's infrastructure and homes are still vulnerable to their attacks.
As a result of insufficient clay mitigation, algal blooms like those seen in red tides have become increasingly common along Florida's beaches and coast. It's possible to swim through Red Tides without any problems for the vast majority of swimmers, although it can cause skin irritation or rashes in a few.
5. The area isn't geographically diverse
It's safe to say that the entire state of Florida is rather level. It doesn't have a lot of hills or mountains. The state's highest elevation is 345 feet, and it's located in the far north. The same may be said for the geographic variety found in Melbourne. Those who prefer trekking to surfing will find the region uninspiring as a result.
Conclusion
The affordable cost of living, abundant opportunities for fun, and thriving job market are certainly attractive benefits that come with living in Melbourne. However, one needs to consider the downsides, some of which include the high rate of crime and uninteresting nightlife scenes.