10 Things to Know Before Moving to Carson City, NV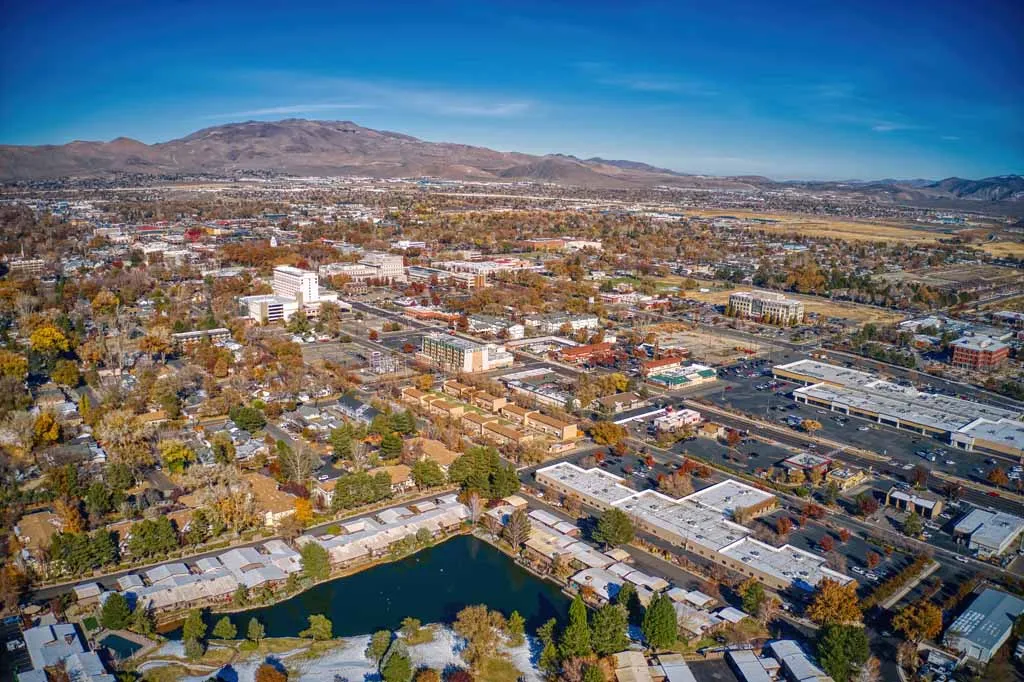 ---
Nevada's capital, Carson City, is a stunning and bustling metropolis. In its official capacity as the state capital, Carson City goes by its full name: the Consolidated Municipality of Carson City. The welcoming city is the sixth largest in Nevada and is home to about 55,000 people.
What was once a staging location for travelers on their way to California is now a bustling and diversified city with great areas to live in, highly regarded educational institutions, first-rate public services, and some of the friendliest people in the country.
What's life in this city like? Does it tick all of your boxes? Let's find out as we discuss 10 things to know before moving to Carson City, NV!
MAF Widget
1. A rich history
It was John C. Fremont, an English American, who first arrived in the area now known as Eagle Valley. In January of 1843, Fremont and his exploration expedition arrived in the area, and it was at that time that he gave the valley's river its current name, the Carson River. This was done in recognition of Kit Carson, a mountain man whom Fremont had hired to join his exploring party.
To honor the Washoe people who had lived there earlier, the area was renamed Washoe by the Europeans. Since Carson City has always been a part of Washoe County, that name has stuck.
The Consolidated Municipality of Carson City was formed in 1969 when Carson City and Ormsby County merged. The new Carson City has a total area of 146 square miles, making it one of the largest state capitals in the United States.
2. High real estate costs
Carson City real estate is diverse. However, the vast majority of available properties are single-family detached houses. There are a few condominium and townhome developments in the city. Still, due to a restriction enacted by the town in 1991, no building within a restricted region is allowed to reach the Capitol in height, so the city is largely devoid of skyscrapers.
Carson City is a great place to raise a family because most homes for sale here are large, detached single-family dwellings with two to four bedrooms and two to three bathrooms. Numerous houses in this region have attached one- or two-car garages and spacious yards.
The city's median home price is, however higher than the national average, at $480,688. There are roughly 57% homeowners compared to 43% renters.
3. Enjoy the outdoors
Carson City is a great place to enjoy the outdoors, so bring your hiking boots. Playgrounds, open grassy areas, picnic spots, picturesque paths, and paved walkways can all be found in the city's many parks and leisure sites.
Mills Park is a city favorite since it offers so many amenities to parkgoers. Other parks include Riverview Park, Fuji Park, Carson River Park, Greenbelt Park, Mayor's Park, and Sonoma Park.
Lake Tahoe is a fantastic destination for anyone seeking access to the great outdoors. This lake is the largest Alpine lake in North America, and it's only 20 miles from Carson City. Travelers from all over the world flock to the picturesque area for its reputation as one of the best places to relax during their holiday.
4. A well-rated schooling system
The Carson City School District serves the local community of Carson City. Within municipal boundaries, there are many educational institutions to choose from. The district has 6 elementary schools, 2 middle schools, 1 traditional high school, and 1 alternative high school.
Carson City School District, which serves roughly 7,800 kids per year, is highly regarded and has many positive attributes like a high rate of graduation, excellent safety measures, and several enrichment opportunities for its pupils.
Educational models that take into account the unique requirements of each student are actively promoted at all of the schools. The district's educational institutions fully embrace technology and work hard to prepare all students for a bright future.
Bordewich-Bray Elementary School, Empire Elementary School, Carson Middle School, Eagle Valley Middle School, Carson City High School, and Pioneer Alternative High School are a few schools in the city.
5. A vibrant arts and culture scene
Carson City's museums, landmarks, and other historical locations provide insight into the city's long and eventful past. Carson City is home to a quaint art community that supports and promotes its residents' creative endeavors in the visual, performing, and literary arts.
The Paul Laxalt State Building, which is now home to the Nevada Commission on Tourism, is another Carson City landmark. Other notable historic buildings in the city include the Governor's Mansion, the Historic St. Charles Hotel, and the former Carson City Post Office.
The Misson Possible Mural, the Visual Growth Mural, and the Home Means Nevada Mural are just a few of the stunning murals that brighten up the areas outside of Carson City.
6. A rich food scene
Even the pickiest diners will be satisfied by the selection of restaurants in Carson City, which is surprisingly good for a city this size. There are many restaurants, from mom-and-pop establishments to well-known franchises, to satisfy any taste.
There's the Bank Saloon, which serves up excellent traditional drinks made with care. Black Bear Diner, with its lovely standard American meal. Expresso Yourself Cafe, where you can always count on a great cup of coffee, and Las Marias Mexican Restaurant, with its extensive and authentic Mexican menu.
MAF Widget
7. No state income tax
Without a doubt, not having to pay state income tax is one of the best reasons to relocate to Carson City. More of your hard-earned money stays in your pocket because Nevada is one of only nine states that does not impose a state income tax.
The value of this benefit cannot be emphasized. When compared, the state income tax rate in California (depending on your salary category) is 13.3%. If you move from California to Nevada, you can keep an extra 13 percent of your salary.
8. You get to enjoy lots of sunshine
Carson City indeed has a lot of sunshine, so if that's why you're considering a move there, you won't be disappointed. Due to the city's average of 266 sunny days each year, you can get your recommended daily allowance of vitamin D almost every day just by walking around. Those relocating to the city from a more humid area will need time to adjust to the dry and warm weather.
But we won't sugarcoat the fact that not everything about life in Carson City is perfect. No, not at all. A lot of the United States is like a dismal swamp in the summer, but this city is the complete opposite. It will drain all the moisture right out of you. Temperatures reach as high as 100°F in summer, so you'd better be ready for that.
9. The winters are mild
The milder climate in Carson City is a welcome change for those who have endured harsh winters elsewhere. The summers might be extremely hot, but the winters are pleasant and sunny.
Conditions in the winter are typically dry and mild, ranging from 50 to 60 degrees Fahrenheit.
In other words, you won't have to give up grilling season just because it's December. During winter, how many cities do you think can host BBQs? Not many, if we're being honest.
10. A weak job market
There's no point in trying to hide the fact that Carson City has a subpar job market, especially for skilled labor. It's a major deterrent for some folks who would otherwise make a permanent home there. The city's unemployment rate is 4%, higher than the national average of 3.5%.
This might not be bad news, but it's important to bring it up since it illustrates how few opportunities there are in the city for college grads. Try not to put too much hope in industries seeking college graduates, as most jobs there don't require highly skilled labor.
To Sum it All Up
Is Carson City right for you? If you choose to live in this city, some of the benefits include access to a rich cultural scene, opportunities for outdoor recreational activities, mild winters, and a rich food scene. However, there are also some major cons to consider, such as the weak job market and expensive housing costs.