10 Things to Know Before Moving to McKinney, TX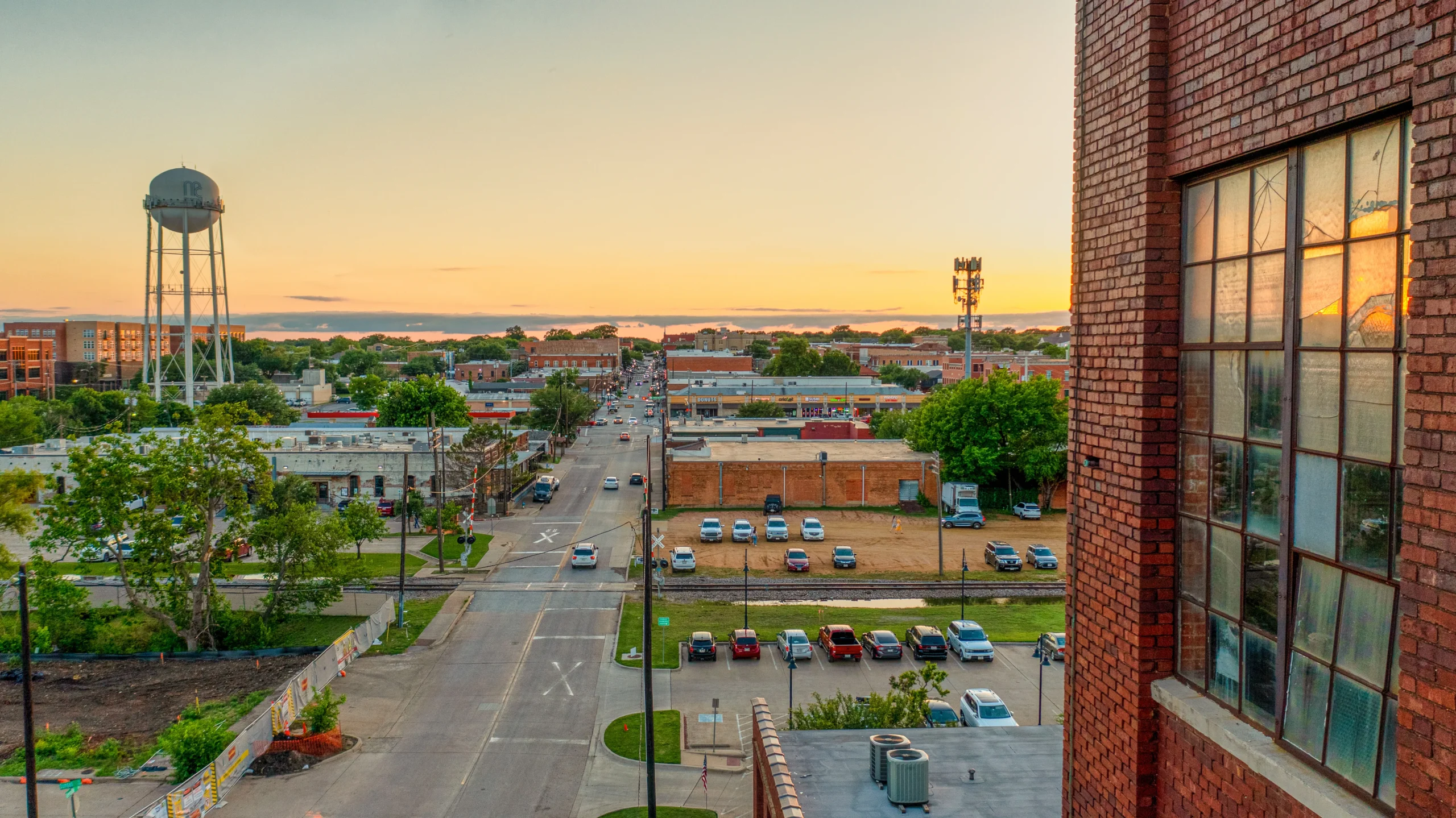 ---
McKinney, only 30 miles north of Dallas, is a lovely community with a small-town vibe near the The Dallas–Fort Worth Metroplex.
Several factors come together to make McKinney a unique American community, but it is the residents themselves who give the town its character. Their sense of community shines through in the form of a warm, welcoming city that has maintained its historic integrity even as it has experienced fast economic growth and is constantly improving its residents' quality of life in new and exciting ways.
Let's talk about ten things to know before moving to McKinney, TX!
MAF Widget
1. The cost of living is 10% higher than the national average
With a cost of living index of 110, McKinney has a cost of living that's 10% higher than the national average. The average cost of living in this city is $2105, and a single person will spend an average of $47,699 per year on basic needs like housing, food, child care, transportation, health care, taxes, and miscellaneous expenses.
The median home price in McKinney is $495,195, more than the national average of $428,000. If you're moving from a more affordable area, you should be prepared for this.
2. Work in the technology or manufacturing industry
McKinney has a thriving economy and numerous job openings in various fields. Jobs in the areas of technology, manufacturing, aviation, retail, sustainability, defense, and a wide variety of office work are popular here.
There are numerous office and industrial parks, as well as other types of commercial and industrial hubs. The downtown area has been revitalized and is now a thriving commercial hub. McKinney is home to many successful businesses, including Raytheon, Manner Plastics, Emerson Process Management, Zynga, and Encore Wire.
McKinney also continues to attract new enterprises every year thanks to its favorable business climate.
3. Live in Stonebridge Estates, Isleworth, or Mallard Lakes
After settling on McKinney as your new home, the next major choice is which neighborhood to settle in. There are different neighborhoods to choose from, allowing you to pick the one that has the best combination of conveniences and ambiance for you.
Stonebridge Estates is located in a magnificent natural location, complete with meandering pathways and majestic old trees. It's a tranquil spot with a world-class golf course and fishing ponds.
Isleworth, a secure gated neighborhood, has various services and entertainment options. Most of the single-family dwellings in this area date to after 2001. Mallard Lakes is another tranquil community. Here, stately mansions nestled among towering trees occupy a hillside. Most houses here were constructed between 1995 and 2006, and they all have charming Traditional or Mediterranean architecture.
Other options include Trinity Falls, Hardin Lake, Serenity, and the Adriatica.
4. Take in the arts at McKinney Art House or McKinney Art Studio
Many artists from many places flock to McKinney to create, exhibit, and teach one another.
Every age group is welcome at McKinney Art House's art lessons, workshops, and art-themed celebrations. The Art House provides exceptional arts education thanks to its roster of nationally renowned artists.
Learn to work with glass, clay, beads, and wire at the McKinney Art Studio. The small setting is ideal for gaining the skills you need to express yourself creatively in your unique way.
The LAST Art Studio is a gallery where you can find works by local artists and buy them to decorate your home.
5. Catch a Show at McKinney Repertory Theatre or The Comedy Arena
McKinney is a city where the performing arts thrive. The McKinney Performing Arts Center is home to everything from wedding expos to concerts by international superstars. The museum also has a sizable collection of works by Texas painters. New works are chosen for the gallery each year as winners of a juried art show.
There are also five shows presented annually at the McKinney Repertory Theatre. In addition, the Young Actors Guild at The Theatre provides local kids with access to acting classes and productions.
6. Satisfy your taste buds at Rick's Chophouse or Sugarbacon Proper Kitchen
McKinney, like the rest of the DFW area, is home to a wide variety of restaurants to choose from.
Steakhouse classics can be found on the menu at Rick's Chophouse, which is known for its high level of ambiance and service.
Located in the old town square of McKinney, Patina Green House and Market is a must-visit venue. Locally grown veggies, as well as other items from farm to table, are particularly popular here.
McKinney's mild temperature makes patio eating a popular option for restaurants. Try Sugarbacon Proper Kitchen's al fresco menu. There is adequate provision for the comfort of patrons eating al fresco, including the availability of misters and fans to alleviate the oppressive heat of summer.
MAF Widget
7. There's the problem of extreme summer heat and tornadoes
The weather in McKinney is perfect for at least half of the year, the kind of perfect for which people in southern California are willing to pay a premium.
Summers in July, August, and September are brutally hot. From June through September, the region experiences its "hot" season, when temperatures frequently top 87 degrees. The average high temperature on July 31 is 96 degrees, making it the hottest day of the year and a good day to stay inside.
Tornadoes and hailstorms, both potentially dangerous, are also common in the spring. If you're worried about the weather, as every part of the country has its own set of challenges in this regard, you might choose to visit during the summer and get to know the area and its residents better before deciding to relocate here permanently.
8. Downtown McKinney has a lot to offer
The historic architecture and picturesque landscape of downtown McKinney are well-known among locals and visitors alike. McKinney's central business district is home to a wide range of restaurants, galleries, and nightlife venues. You'll be in one of McKinney's liveliest districts right here.
It would take at least two full days to visit all of the stores and sights. This sort of thing simply never gets old.
9. The schools are among the best in Texas
Some of the finest educational institutions in the country can be found in McKinney. With an International Baccalaureate curriculum, the (NEWS) ranks Imagine International Academy of North Texas as #49 in the US. McKinney ISD, the local public school district, is likewise highly regarded and serves 24,500 students across its three high schools, five middle schools, and twenty elementary schools.
McKinney Boyd High School, which is a member of the McKinney Independent School District, is one of the best open enrollment high schools in the DFW area, and 67% of its students enroll in Advanced Placement courses.
10. Visit the Herald Natural Science Museum and Wildlife Sanctuary
The Herald Natural Science Museum & Wildlife Sanctuary is only one of several outdoor spots in McKinney. Plenty of fun and informative activities for the whole family can be found within the museum's walls. Not to mention, the entire 298 acres have been set aside as a wildlife sanctuary.
The wildlife and dinosaurs here are abundant, and the nature paths are a great way to see them. As part of their annual Dinosaurs Live! exhibit, the nature center here features ten life-size animatronic dinosaurs, the largest of which stands at an impressive 49 feet in height. The outdoor "fossil dig" is a fun addition to the show for the kids.
Conclusion
When you choose to live in McKinney, you get access to a thriving economy, many great neighborhoods to choose from, a vibrant arts and cultural scene, and highly-rated schools. However, if you do not enjoy the heat, this city isn't for you.
Learn More About Living in McKinney, TX