8 Pros and Cons of Living in Maryville, TN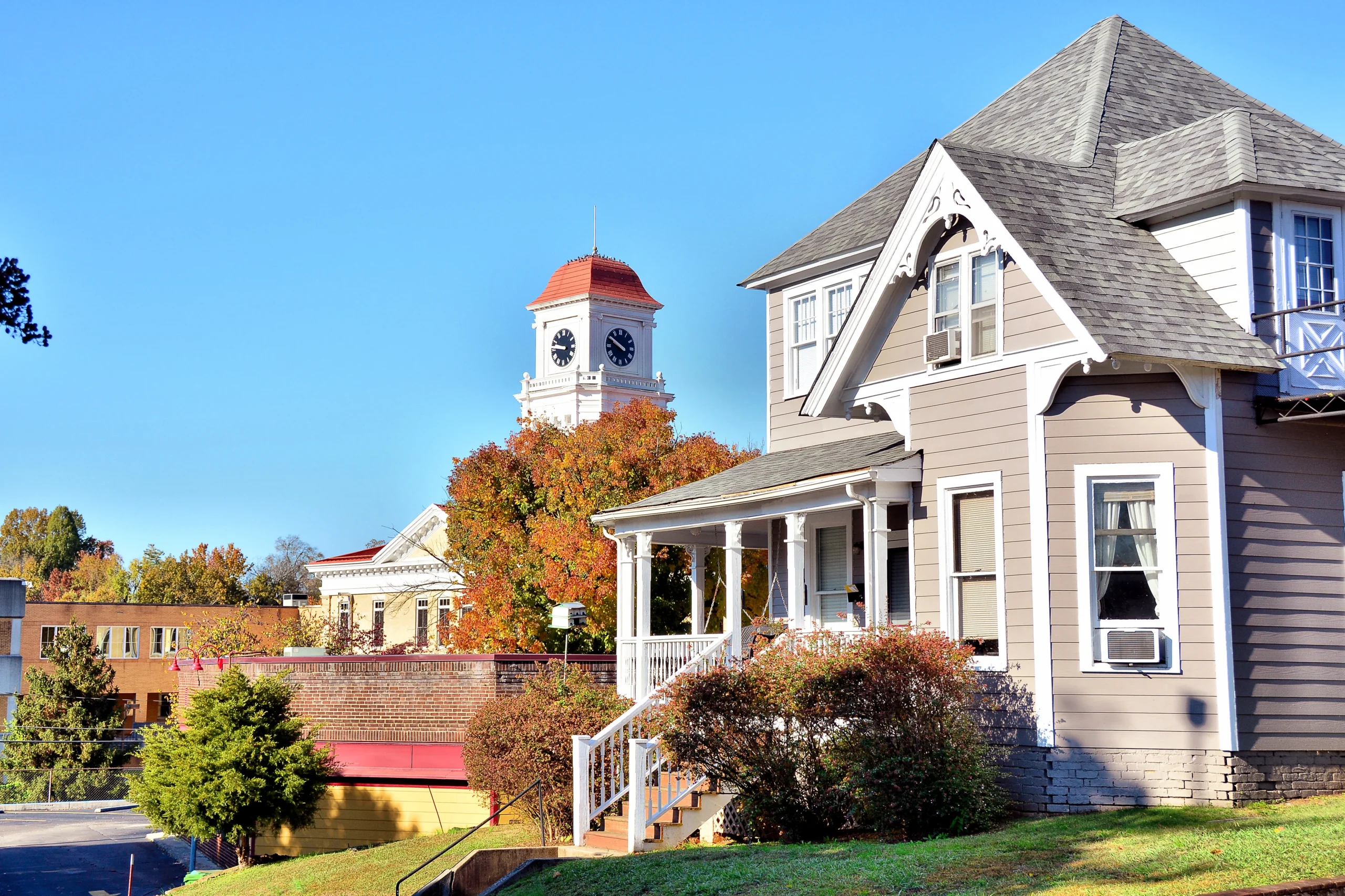 ---
Maryville, Tennessee," is a pleasant small town with a reasonable cost of living, low crime rates, and excellent educational opportunities for its residents.
A haven for nature lovers thanks to its proximity to the Smoky Mountains, it is also conveniently close to Knoxville, a major city in the area. That's why this community is perfect for starting a family or settling down in retirement.
However, this city equally has some cons, and it's important to be aware of both the good and the bad before making the move. Let's check out eight pros and cons of living in Maryville, TN!
Pros of Living in Maryville
1. Enjoy the best of small-town living
Maryville, located in eastern Tennessee, is a tiny, tranquil town of over 30,000 people known for its tranquility and calm. It can be found just 17 miles south of Knoxville.
The downtown area is really charming, with a variety of locally owned restaurants, bars, and boutiques, as well as a few places to catch live country music.
Maryville College's big chapel and performing arts facility bring a new dimension of higher education and culture to the area.
If you'd love to live in a serene, calm environment away from the hustle and bustle of the big city, Maryville is just for you.
2. Its schools are among the best in the state
Maryville boasts some of Tennessee's highest-rated schools year after year. Maryville-schools.org reports that the district has been given an "exemplary" rating, making it one of only seven districts in the state to get such a designation.
Moreover, six out of the seven schools in this area were recognized as "prize schools." Sam Houston Elementary was equally named one of the nation's 325 Blue Ribbon Schools. One thing is sure about Maryville; your kids' education is covered.
3. The city is close to the Appalachian Mountains and Great Smoky Mountains National Park
The region's proximity to the Appalachian Mountains makes it a paradise for those who enjoy being outside.
A further perk is the town's location: Great Smoky Mountains National Park is about 20 miles to the southeast. Activities like hiking, camping, fishing, cycling, and riding motorcycles are just a few of the many things that can be done in the great outdoors.
If you enjoy being outside and seeing new places, Maryville is a great place to settle down.
4. A lower-than-average cost of living
The inexpensive cost of living in Maryville has attracted quite a number of people. BestPlaces.net estimates that the cost of living index is 10% lower than the national average. The typical home value is almost 20% lower than the median house price in the United States, providing significant savings on real estate and housing costs. The city's median home price is $314,463.
There is a lot of room outside the town for those who don't want to live in it, so you can look into the available farms surrounding Maryville.
Moreover, citizens of Tennessee are not subject to a personal income tax. Overall, property taxes in eastern Tennessee are among the lowest in the state.
5. Maryville is a safe place to live in
The town's crime rate is around half the national average, making it a safe place to live. Maryville has a yearly crime rate of 25.39 per 1,000 residents. The odds of becoming a victim of violent crime are 1 in 505, so there is hardly any violent crime.
Maryville consistently receives high ratings as one of Tennessee's and the nation's safest cities from Safewise.com.
Cons of Living in Maryville
1. The social scene isn't the best
If you've ever lived in a small town, you know how quickly you can get tired of the same old routine and the same old faces. Maryville isn't a great place to live if you're a single person seeking a lively social environment and vibrant nightlife, like what Nashville provides.
So, if you're young and searching for a place to live where you can engage in a lot of activities with your peers, Maryville might not be the ideal option.
2. The people are pretty conservative
People here are predominantly conservative. They have a strong Christian faith and mostly vote for the Republican Party.
So, if you're more on the liberal side of things, you might not feel quite at home here. There is hardly much in the way of racial or ethnic diversity in the town either.
3. Traffic can be quite frustrating
Maryville is one of the state's smaller cities; thus its traffic jams can be frustrating for residents and visitors alike. Getting to and from Knoxville during rush hour could be a nightmare, and morning and evening rush hours are often the hardest.
In the Summer, it gets even worse. Many people flock to the mountains to take advantage of the good weather and nature's beauty. They sure make the town feel quite crowded.
Final Thoughts
Moving to Maryville comes with its perks, such as the low cost of living, small-town feel, and the best of outdoor living. However, there are also the not-so-good aspects, such as the traffic problems, conservative people, and the unexciting social scene.
Learn More About Living in Maryville, TN