10 Things to Know Before Moving to Gastonia, NC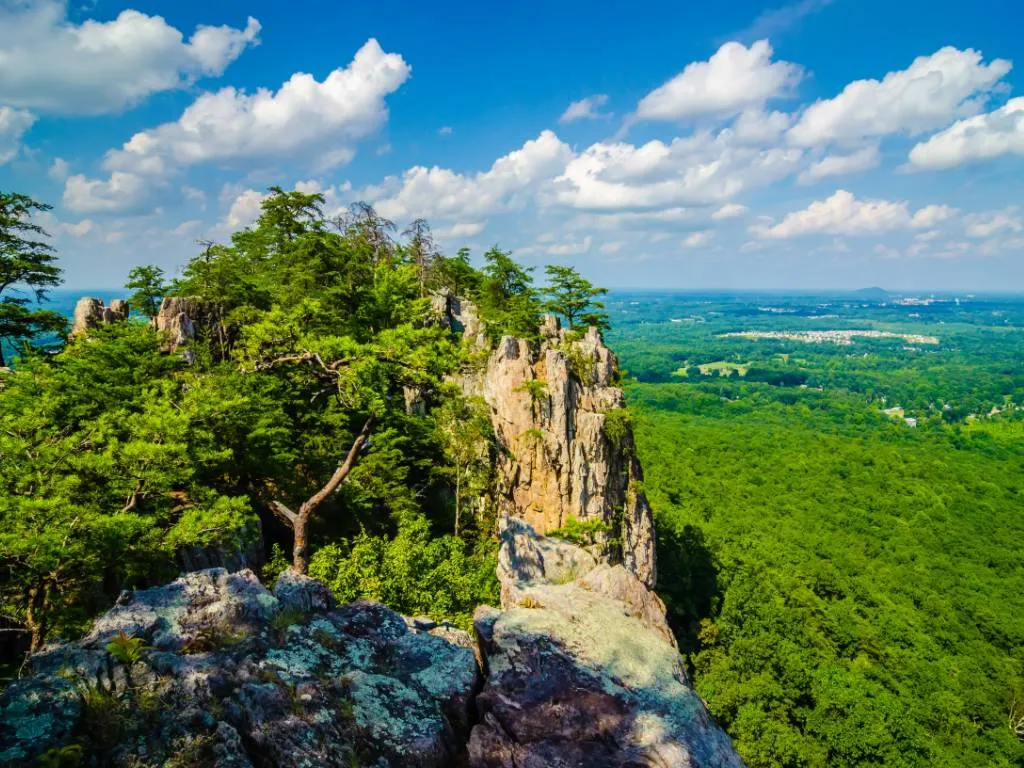 ---
North Carolina's Gastonia is a small city not far from the state line with South Carolina. The 1929 Loray Mill Strike in Gastonia, which sparked the modern labor movement, took place there. Gastonia, North Carolina, is a popular place to live because of its low cost of living, excellent schools, and scenic parks and landscapes.
Crowders Mountain State Park is conveniently located on the outskirts of Gastonia, providing city dwellers access to breathtaking scenery and exciting recreational opportunities in the great outdoors.
Let's talk about ten things to know before moving to Gastonia, NC.
1. Get around using Gastonia Transit
The Gastonia Transit Bus System provides residents convenient access to all areas of Gastonia.
New York, Philadelphia, New Orleans, and Atlanta are just a few of the many major cities that are accessible via Amtrak trains stopping at Gastonia Station.
2. A lower-than-average cost of living
With an index of 87, Gastonia is 13% cheaper than the U.S. average of 100, making it a great place to call home for those on a tight budget. An annual income of $85,510 is what the Economic Policy Institute estimates a family of four would need to make to comfortably live in Gastonia.
The median home price is $277,524, and a 955-square-foot one-bedroom in Gastonia goes for an average of $1,263 per month on RentCafe.
3. Live in Southeast Gastonia, Downtown Gastonia, or Village at Parkside
Southeast Gastonia, Downtown Gastonia, and the Village at Parkside are three of the most well-known neighborhoods in the greater Gastonia area.
Beautiful new homes ranging in size from 1,500 to 2,721 square feet can be found at The Village at Parkside. Because of its distance from both the city center and the major highways, this location is ideal for those who seek peace and quiet.
Gastonia's downtown is the best place to live if you want to be in the thick of everything. Apartments and townhouses are the most common type of housing in downtown Gastonia, and they are conveniently located among the city's most outstanding restaurants and boutiques.
Look no further than Southeast Gastonia if you're planning a family move to the city. Getting the whole family out and exercising is easy in the neighborhood, thanks to all of the parks and walking trails. There are also some of the best schools in the city located there, including Webb Street School and Brookside Elementary School.
4. It doesn't snow much here
The climate in Gastonia is subtropical and humid. In other words, the city experiences hot and humid summers and pleasant to mild winters.
The climate in Gastonia is ideal for individuals who want to experience each of the four seasons. Averaging 88 degrees Fahrenheit, July is the hottest month of the year in Gastonia. In January, temperatures often drop to a chilly 33 degrees Fahrenheit. There is often some snow in Gastonia each year, but it seldom exceeds 3 inches, and the snowy season lasts little more than two months at most.
5. Eat at Viva Chicken or Webb Custom Kitchen
Gastonia has an abundance of fantastic dining options. Whatever your craving, there's a restaurant that serves it.
If you're in search of some truly unique cuisine while in Gastonia, look no further than Viva Chicken. Affordable and nutritious bowls, salads, and sandwiches are available at Viva Chicken, which specializes in Peruvian food.
In terms of BBQ, The Smoke Pit is unrivaled. Professionally trained "Pitmasters" at The Smoke Pit spend up to 18 hours a day roasting the meat for customers to enjoy. Come here for a relaxed and enjoyable evening with friends.
As one of Gastonia's most original eateries, Webb Custom Kitchen stands out. Located in a renovated theater, this establishment is known for its high-end American cuisine and unique cocktail list.
6. Work in the manufacturing, textile, or healthcare industry
Famous for its textile industry, Gastonia was the site of the 1929 Loray Mill Strike. Gastonia's economy is now diversified, with significant contributions coming from manufacturing, healthcare, education, and government. Parkdale Mills, CaroMont Health, and US Cotton are three of Gastonia's largest employers.
PayScale reports that the median income in Gastonia is $46,000. Check out the city's employment board or check "Gastonia jobs" on Indeed if you're trying to find work in this city.
7. The Gaston County School District serves the city
Gastonia students attend public schools in the Gaston County School District. Nearly 31,000 students are enrolled in this district, making it the tenth largest in North Carolina. High schools in Gastonia, North Carolina, include Ashbrook, Forestview, Hunter Huss, and Highland.
Gastonia is home to a few prestigious private institutions like Gaston Day School and Gaston Christian School. Despite the lack of higher education institutions in Gastonia itself, there are plenty of options in the surrounding area. Gaston College and Cleveland Community College are two of the closest options (3.7 and 19.4 miles away, respectively).
Gastonia's students and inhabitants can use the resources of the Gaston County Public Library.
8. Charlotte is 30 minutes away
Easily accessible from Charlotte via I-85, Gastonia is a small city located 30 minutes west of the city center (about 23.5 miles). A trip into the city is a breeze for those who live in Gastonia. It's a perfect time to listen to a podcast on your commute to and from work.
Gastonia's proximity to Charlotte is a major draw for people moving to the city, and it has become one of the city's most popular destinations for new residents.
9. Visit the Daniel Stowe Botanical Garden
Gastonia's main attraction, the Daniel Stowe Botanical Garden, is worth your time. The Daniel Stowe Botanical Garden is a year-round destination that provides visitors with an unforgettable experience in the great outdoors.
The beautiful gardens and glittering fountains can be found on the shores of Lake Wylie, as can a tourist center, nature walks, and a garden store.
10. A higher-than-average crime rate
Both violent and property crime in Gastonia are significantly higher than the national average. Gastonia has a much higher violent crime rate than the rest of the country, at 36.1 (the national average is 22.7). Similarly, the national average for property crime is 35.4, while it is 70.4 in this city.
This indicates that people living in Gastonia should beef up their security measures. Gastonia's police department is ramping up patrols and implementing new initiatives to guide at-risk youth away from criminal behavior in an effort to lower the city's crime rate.
In Conclusion
Gastonia, NC, is a small city known for its historical significance. It offers a lower cost of living, with various neighborhoods catering to different preferences. The climate offers four seasons, and the city has diverse dining options. Employment opportunities are present in manufacturing, textiles, healthcare, and more. However, it's important to note that Gastonia has a higher-than-average crime rate.