10 Things to Know Before Moving to Lansing, MI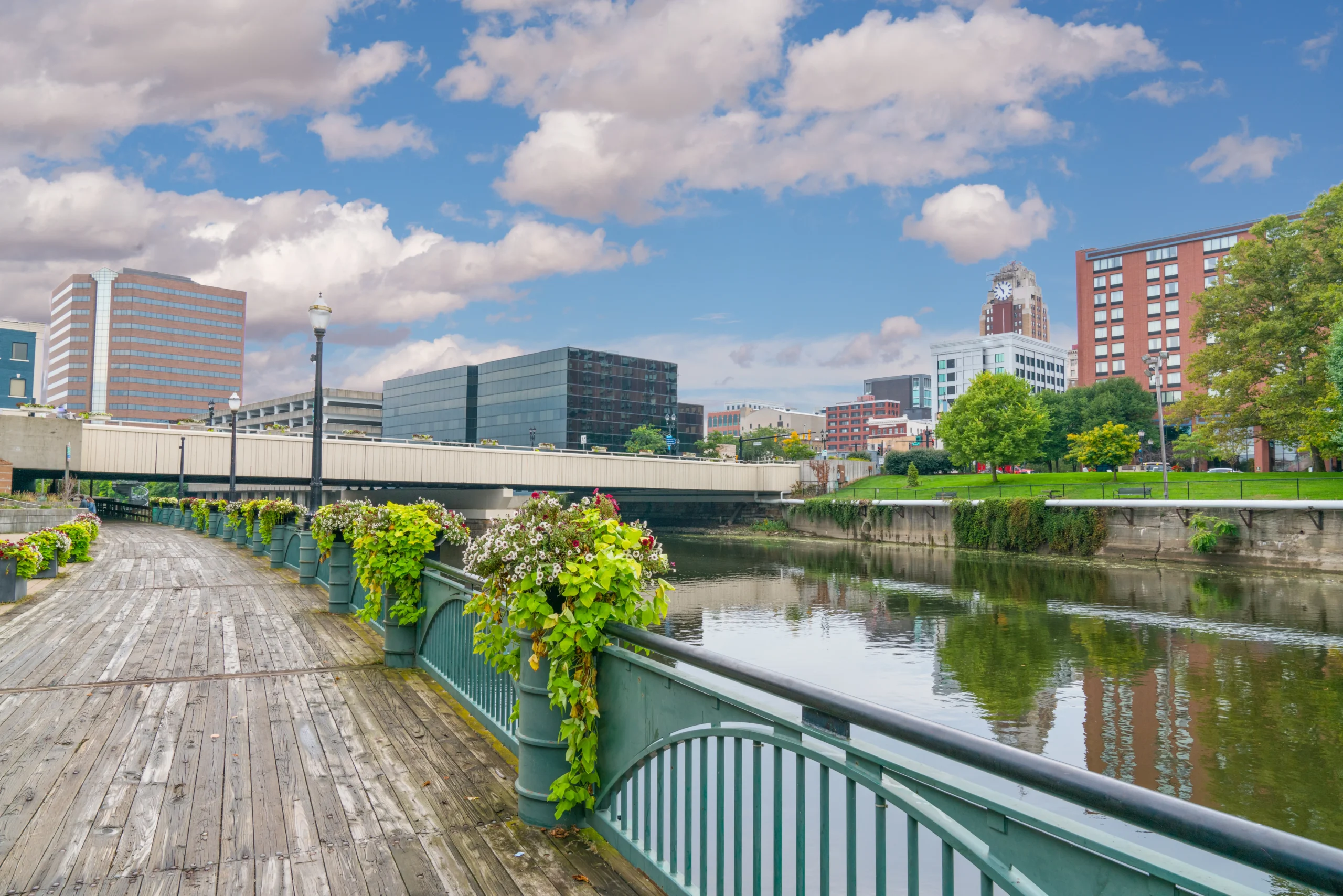 ---
From a bustling downtown to a wheat field waving in the wind, Lansing, Michigan, is a city with a wide range of experiences within a 10-minute drive. There is a beautiful state Capitol building where citizens can watch their government in action and be awed by its architecture, and just up the road is a Division I college with a football team that residents can cheer on.
Individuals looking for a single-family home in the greater Lansing area can pick from various options, including restored Victorians, authentic Frank Lloyd Wright creations, and quaint farmhouses.
Here are ten things to know before moving to Lansing, MI!
1. It is 17% more affordable than the national average
L-Town may be the best option for anyone looking for an affordable city in Michigan. With a median home price of $131,659 and a median rent of $850, Lansing has a cheaper cost of living than the rest of the country by 17% overall and by a stunning 47% when it comes to housing costs.
The city's median household income is $52,976. So if you're looking to live where you don't have to break the bank, Lansing is your best bet in Michigan.
2. It is home to Michigan State University
Michigan State University (MSU), established in East Lansing in 1855 as the first land grant institution, is a renowned institution of higher learning with over two hundred majors and specializations, from commerce and chemistry to journalism and educational technology.
In fact, among U.S. institutions offering a four-year degree, MSU is considered among the elite, being among the top 8%. Plus, Big Ten student-athletes can choose from different college sports thanks to Michigan State's Division I Spartan athletics program.
3. You have to pay city tax rates
Lansing has its own set of taxes that you might have to pay on top of what you already pay. State income tax in Michigan is a flat rate of 4.25%. Income tax rates in most states are graduated, meaning they increase with income.
Some Lansing locals may also have to pay a city tax on top of their state and federal taxes. The city of Lansing has two different tax rates: Resident Income Tax Rate and Worker Income Tax Rate.
All people who call Lansing home, regardless of where they find employment, must pay the resident income tax rate. Taxes in the City of Lansing are uniformly 1% for all citizens. Likewise, anyone who works in Lansing must pay the second tax rate.
4. Get a job in the government, legal or academic sector
Compared to other cities, Lansing's job market is relatively robust, with an unemployment rate of only 2.9%. The labor market has grown by 1.3% in the past year, and over the next decade, it is expected to expand by 32.5%.
The State of Michigan, Farm Bureau, Auto Owners, Biggby Coffee, Jackson National Life, Sparrow Medical, McLaren Health, Michigan State University, Liquid Web, Board of Water and Light, and General Motors are just a few examples of the many prominent and well-known employers in the state.
The healthcare, insurance, government, legal, academic, technological, and industrial sectors are well-represented in this area.
5. Enjoy winter days at Burchfield Park or Mt Brighton Ski Resort
The climate in Michigan is mild for the most part of the year, but if you're moving to the state from a warmer region, you should be ready for the winter. On average, Lansing receives 46 inches of snow yearly, with January temperatures averaging approximately 16 degrees.
The winters in Michigan may be long and bleak, but you can still enjoy the great outdoors in many different ways. Burchfield Park is great for sledding and cross-country skiing; Hawk Island Park is great for snow tubing and ice fishing; and the beautiful Mt. Brighton ski resort is only 45 minutes from the city.
6. The city is known for automobile manufacturing
The city of Lansing is famous as an early center of the automobile industry. It is the birthplace of the Oldsmobile brand and the REO Motor Vehicle Corporation, the state's first car manufacturer, established in 1905. L-Town currently maintains Michigan's longstanding custom of car production.
Around 1,200 new jobs have been created in the Lansing area due to the presence of General Motors' numerous operations there. Attend the Car Capital Auto Show in Lansing if you're interested in seeing the latest and best cars, motorcycles, trucks, and bicycles.
7. Visit the numerous stores at Old Town Lansing
In the historic center of Old Town Lansing, you can enjoy the city's public artworks, unique boutiques, top-notch restaurants, and exciting events. Bad Annie's Sweary Goods is where you can get one-of-a-kind cards, presents, and jewelry. Great Lakes Art & Gifts is the place to go if you're interested in seeing the work of local photographers, crafters, and woodworkers.
Retail Therapy is a women's clothes business selling various lovely items. Stop by Meat Southern BBQ for some Pork Ribs, Smoked Chicken Wings, and Made-to-Order Mac & Cheese.
8. Take the kids to Potter Park Zoo or 4-H Children's Garden
There are almost 160 different species at the Potter Park Zoo, and many of them are rare and critically endangered. Come see creatures such as African lions, red pandas, snow leopards, black rhinoceroses, and Amur tigers roaming freely across 20 acres of land. The zoo also does more than just provide a safe haven for the animals; it is an active participant in the Species Survival Plan.
Fenner Nature Center is a great place to spend the day hiking trails, watching wildlife, and participating in other hands-on nature activities. The 4-H Children's Garden at Michigan State University is a lovely place to stop and smell the roses or take in the sights of a variety of trees and flowers.
9. See a movie at Celebration! Cinema or Lansing Mall Cinema
There are a few different places to see a movie in Lansing, such as NGC Eastwood Cinemas, Celebration! Cinema and Lansing Mall Cinema.
Okay, it's true that on the surface, this doesn't seem like much of a big deal, but in a city where winter seems to drag on for an eternity, having so many movie theaters to choose from is a real boon.
10. Fun nightlife spots include The Exchange, Moriarty's Pub, or Art's Pub
Looking for some exciting nighttime options in Lansing? To pass the time, L-Town provides an extensive range of nightlife options, including numerous bars, lounges, and clubs. Check out the hip cocktail bar The Exchange and order a Salted Caramel Martini or a glass of Canyon Oaks Moscato. Go to Moriarty's Pub for an open mic night and a Guinness.
Spiral Dancing Bar is an LGBTQ-friendly nightclub where you can dance the night away and enjoy specialty cocktails like the Vodka Gimelet or Cinnamon Apple Whiskey. At Art's Pub, you can watch the game while munching on some nachos and a few beers. Lansing Brewing Company serves locally brewed beer, including Amber Cream Ale and Velvet Villain Porter.
Final Thoughts
Undoubtedly, Lansing is a fun city with lots of things to do. You get to enjoy affordable living, outdoor winter opportunities, great job prospects, and fun things to do for the entire family. The tax rates might be a drawback, but once you factor it into your expenses, you won't have much of a problem.