10 Pros and Cons of Living in Kingston, NY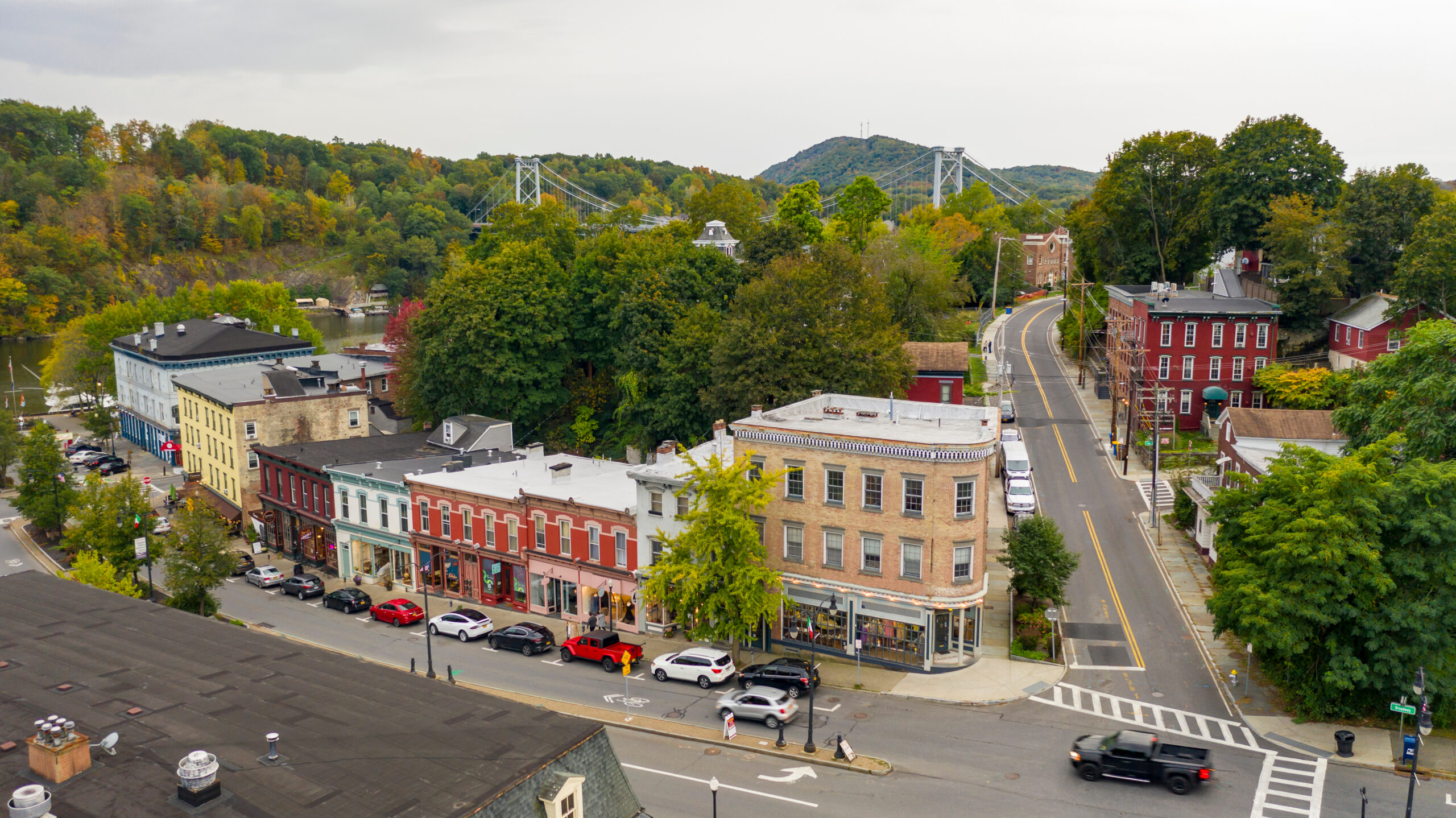 ---
Kingston, New York, borders the Hudson River tributary Rondout Creek. Kingston, like many other riverside communities, has a past replete with tales of once-thriving enterprises that collapsed in the early twentieth century, leaving behind only abandoned sites.
The Rondout area has undergone significant change over the past few decades. As a result, it is now home to numerous independently owned businesses, trendy restaurants and pubs, annual community events, and ample boat docking facilities.
What are the benefits and drawbacks of living in this city? Let's check out ten pros and cons of living in Kingston, NY!
Pros of Living in Kingston
1. You get to enjoy all four seasons
Those who want a temperate environment with distinct four seasons will find Kingston to be a pleasant place to live.
To begin, the warmer temperatures and periodic rains that accompany the spring thaw are always appreciated since they revitalize the forest floor and offer new life to the surrounding landscape. The hotter and more humid summer months are perfect for taking advantage of all the lake and river activities that the area has to offer.
The changing leaves in autumn put on a beautiful color display, making it possible that this season is the most stunning of all. Finally, winter arrives, bringing with it subzero temperatures and a mountain of snow.
2. It's easy to get to New York City
Commuters will appreciate Kingston's prime setting. Kingston is conveniently accessible both within New York and beyond, thanks to its location about two hours north of New York City by vehicle or rail and one hour south of Albany by car or bus service.
The city's Metro-North station provides convenient access to Poughkeepsie and further out locations like New Haven and New York City, making it an attractive option for commuters who would want to stay closer to home.
3. There are more than enough places to eat good food
Ole Savannah, housed in a repurposed steel building, is a southern-style restaurant serving savory dishes like pulled pork, BBQ ribs, and fried oyster in generous servings. As a bonus, during the warmer months, you can sit outside and watch the sun go down behind the passing sailboats.
Ship to Shore, an American cafe that specializes in steak and seafood, and Mariner:s Harbor, a boisterous bar, are also favorites among seafood enthusiasts. While Savona's Trattoria serves authentic Italian cuisine, Armadillo and Mole Mole specialize in authentic Mexican fare and fruity margaritas.
4. Shop at Clove and Creek or Milne Home Antiques
If you plan on doing any shopping in the Downtown area, remember to bring your reusable shopping bags. Both Milne Home Antiques and Antiques on the Hill are great places to shop for vintage home decor, tools, and artwork. See the newest additions to Clove and Creek's home and giftware collections.
Women can find fashionable clothes at Zephyr and Next Boutique. You can find stunning repurposed heirloom items at Facets of Earth, a company that specializes in handmade jewelry produced from sustainably sourced gems and metals, and you can purchase high-quality leather goods from Jay Teske Leather Co.
5. Visit the Trolley Museum or the Maritime Museum
New York's Trolley Museum features historic and contemporary trolley and subway cars from the United States and Europe, as well as trolley rides.
The Hudson River Maritime Museum houses displays relating to the history of the Hudson River, including information on the indigenous peoples who formerly lived there, the extensive efforts made to preserve the river, and even items from the steamboats that once navigated its waters. You can take a boat ride to see the Kingston Lighthouse up close and personal at the museum.
6. The cost of living is lower than the New York average
Kingston's cost of living is only 5% higher than the national average. For a city in New York, that's very affordable. In fact, the cost of living is 13% lower than the New York average. $2025 would cover the living expenses of a single person in a month.
The city's median home price is also lower than the national average, at $364,172. Renting a studio apartment costs about $821, while a one-bedroom apartment costs $928. 
Cons of Living in Kingston
1. You'll need a car to get around
When it comes to public transportation, Kingston falls short. Commuters and others who don't own cars will find it challenging to navigate around the city, as most trips must be made by automobile or cab.
While public transit in the form of buses is available, their schedules are limited, so if you plan on making this place your permanent home, you should probably have your own transportation figured out.
2. Employment opportunities are limited
Compared to other major New York cities, such as Albany or Syracuse, the employment opportunities in this area are scarce. As a result, people may have trouble finding work, and if they do, they may pay less than they could get elsewhere.
Unless you're already working remotely or can find a position that allows you to work remotely from Kingston, you may need to broaden your job search to include the surrounding area.
3. Tax rates are pretty high
The tax structure in Kingston is progressive. Put another way, the more money you make, the more you pay in taxes. Income-based rates begin at 4% and rise to roughly 11%.
By national standards, that is an extremely high rate. While few people will ever have enough income to pay the maximum rate, many will pay between 5-6%.
4. Temperatures fall below freezing during winters
Let's not ignore reality: Kingston has severe winters with lots of snow and low temperatures, in which daily lows consistently fall below freezing, and the nighttime temperatures frequently drop below freezing.
The amount of snowfall is also rather high, in which the annual snowfall might reach up to 45 inches in extreme years. Be prepared to do a lot of snow shoveling in the winter months.
Conclusion
Is Kingston the right city for you? Some of the pros include a reasonable cost of living, great places to eat and shop, and convenient access to other cities.
However, one should also consider the cons, such as the freezing winters, limited employment opportunities, and high tax rates.