10 Things to know before moving to Asheville, NC
---
If you're thinking of moving to Asheville, North Carolina, you might want to read this first!
Asheville is one of the best small cities on the East Coast of the United States, with a laid-back, bohemian vibe and a spirit of adventure. Located in the mountains of western North Carolina, the city has grown a lot in the last few years. Asheville is on the map of people from all over the world, both as a place to visit and as a place to live.
We've put together a list of 10 things you should know before moving to Asheville. From the cost of living to the weather conditions, all you need to know about living in this city is in this blog post.
So if you're looking to call Asheville home, or you're just interested in knowing what it's like to live there, keep reading for the inside scoop!
MAF Widget
What's the weather like in Asheville NC?
There are four distinct seasons in the area, and the weather is mild. During early spring and early summer, there might not be a need for cooling fans due to cold mountain breezes and low humidity. The rivers in the mountains are icy and cold all winter.
Asheville gets enough snow to enjoy the winter weather, but it isn't as much as in the rest of the state. Conditions in the mountains are hard to predict. Spring can go from being warm and sunny to heavy snowing in the blink of an eye, unless it is very cold or very hot.
Can I raise a family in Asheville?
Asheville has lots of things that families can do together and lots of places to go, including the Asheville Science Center, where kids can look for dinosaur fossils in a museum. And when it comes to mineral deposits, kids can dig for gems at Emerald Village, a refurbished mining site that offers both educational and fun activities.
Kids can ride zip lines over the tops of trees at the Asheville Adventure Center. The family can go canoeing down the French Broad River. There's also the Pisgah National Forest, where family members can travel on horseback, kayaks, or long hikes. Around the city, there are more than 500,000 acres of forests with miles of trails and many ways to have fun.
What fun things can one do in Asheville?
Visit Biltmore Estate: This famous site is a must-see attraction and one of the best reasons to travel to Asheville. The Biltmore Estate is a stunning sight to behold with its vast grounds, stunning gardens, and luxurious mansion.
Take a leisurely ride along the Blue Ridge Parkway: This 469-mile road passes through some of the most breathtaking landscapes in the United States and is a must-see for any nature lover. Ensure to make a stop at some of the overlooks, to see views that will take your breath away.
Visit Great Smoky Mountains National Park and go on a hike: There's a little bit for everyone in this huge park, which has more than 800 miles of trails. Make at least one waterfall hike while you're there!
Try some local brews: With over 100 breweries in the area, Asheville boasts of a thriving craft beer culture. Find your new go-to beer by sampling a few different beers at your favorite brewery.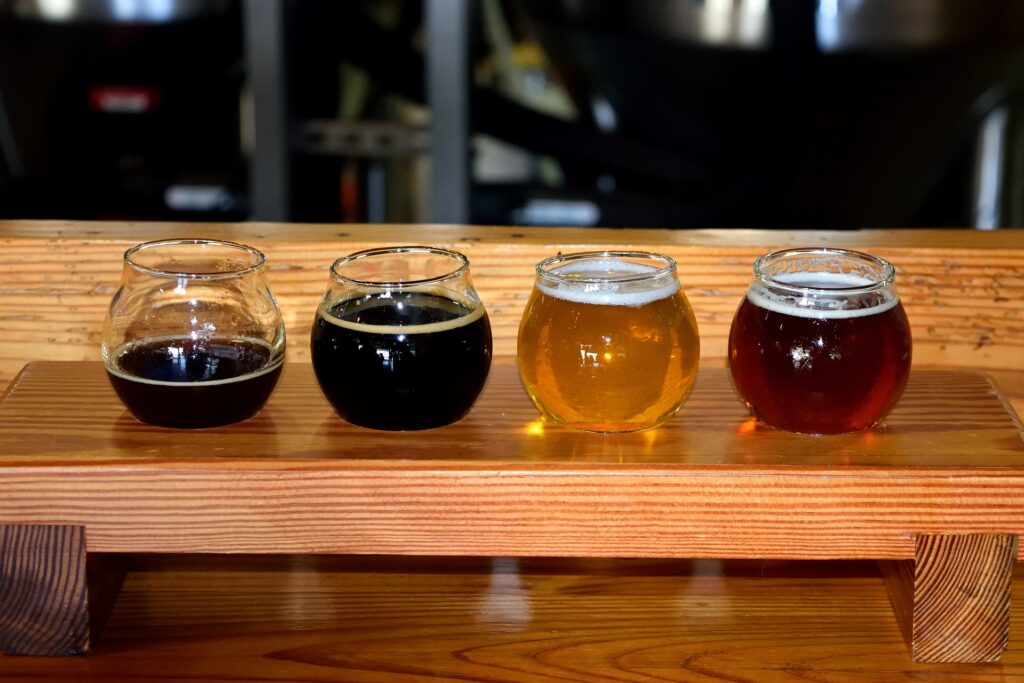 Take a stroll around River Arts District: In Asheville's River Arts district, you will find various galleries and eateries in addition to more than 20 active artist studios. This area is constantly evolving so there's always something new to see.
Check out the thriving street art in Asheville: There are murals all over the city walls that add color and life to buildings that would otherwise be plain.
Book tickets for a performance at the Orange Peel: Guests at this famous music venue have included Wiz Khalifa and Bob Dylan. You're in for a treat if you manage to score tickets to a show!
Visit Chimney Rock State Park: This place is worth going to if you're looking for a scenic day trip around 30 minutes from Asheville. The park is home to hiking trails, gorgeous sceneries, and a chance to learn about local geology and history.
Hop on the LaZoom City Tour bus and go on an adventure: Learn about past and famous sites of Asheville in style with this tour bus, complete with disco lighting and a booming music system.
Try some authentic southern food: Sampling some of Asheville's delectable cuisine is a must for any visitor. Everyone, even vegans and vegetarians, can find something they like on the menu, with options ranging from barbecue to fried chicken to biscuits and gravy.
There are other places to go in this North Carolina city, such as the Omni Grove Park Inn, Asheville Pinball Museum, Asheville Art Museum, and the Asheville Regional Airport. In that case, why wait any longer? Your trip to Asheville cannot start soon enough, so get busy organizing it now!
Is it easy to get around Asheville?
The good news is that Asheville is a very walkable city, and many of the most popular places are close enough to each other that you can reach them by foot from one to another. However, if you want to see more than just Downtown Asheville, you'll need to use the city's public transportation system.
The city's buses will take you almost anywhere in the city at a fare that won't break the bank. If you'll be staying in Asheville for a while, you should consider renting a car, so you'll be able to go at your own leisure and see everything the area has to offer. Whatever mode of transportation you choose, you're sure to have a wonderful stay in this stunning metropolis.
What's the real estate market like in the city?
Picture yourself stumbling onto the ideal place to settle down. You'd have easy access to everything you would want, like excellent educational facilities, culinary hotspots, cultural landmarks, and outdoor recreation opportunities. Well, Asheville, North Carolina, fits the bill if you're looking for a place like that. This lovely city has everything, and being close to the Blue Ridge Mountains makes it even better.
Of course, buying a home in this city is not without its challenges. There is a lot of competition in the real estate market, which might lead to high pricing. But if you're patient and prepared to conduct your research, you'll eventually find the perfect spot to call home.
What are the best neighborhoods in Asheville?
Asheville NC has lots of fantastic neighborhoods. The Historic Montford area is a great choice if you want to live somewhere with a lot of personality. This neighborhood is close to downtown Asheville and is full of lovely Victorian homes.
West Asheville is a great place to consider if you're interested in moving to a developing neighborhood. Due to the abundance of trendy eateries and boutique stores, this area of Asheville has swiftly risen to prominence as a desirable place to live.
And if you want a place with a relaxed vibe, Vulcan Park is the place to go. Lots of young families have settled in this area, giving it a warm and welcoming atmosphere. In Asheville, you can find a suitable area for any lifestyle.
There are other lovely Asheville neighborhoods, such as North Asheville, Biltmore Village, Black Mountain, and many others.
MAF Widget
Are the locals friendly?
You'll be sure to receive a warm welcome in this small city. Whether in the supermarket or on a hike, Asheville residents will always greet you with a friendly smile and strike up a conversation. People take pride in their community here and the businesses that serve them.
Even when there is a significant tourist attraction (such as the Biltmore Estate), the residents go above and beyond to welcome visitors. So Asheville is undoubtedly a place to consider if you're looking for a city where you can truly get to know your neighbors.
What's the economy and job market like in Asheville?
At 3.0%, the unemployment rate in this city is pretty low. Markets for business and commerce are robust in Asheville. The town's proximity to the Blue Ridge Mountains makes the tourist and hospitality industries a year-round source of employment. Seasonal laborers are also employed by the tourism sector.
Health care and education are also big employers. Businesses like Mission Healthcare System, Eaton Corporation, Buncombe County Public Schools, and Ingles Markets are doing well. University of North Carolina Asheville is another major employer. If you hope to get a job in Asheville, you won't have much of a problem.
What's the cost of living like?
Although the cost of living is higher than in other parts of the state, it is still more reasonable than in major metropolitan areas such as New York and San Francisco. In Asheville, North Carolina, the average cost of a one-bedroom rental is roughly $1,600, and the median home price is about $370,000.
The cost of living is generally higher than the national average, and this includes the price of groceries and other necessities. However, there are many ways to save money if you know your way around.
Are there good restaurants in Asheville?
Food is a big deal in Asheville. On Yelp 2020 for food, Asheville's thriving culinary culture was rated the #1 food destination. Asheville's cuisine is dominated by beer-related enterprises, with more than 30 breweries offering various varieties of beer. You're welcome to the birthplace of the world's best beers!
Some of the most popular restaurants in the area are Crate, which has won different awards and is known for its Spanish tapas, and 12 Bones SmokeHouse, which serves delicious barbecue. The President is a regular at this bar.
Learn More About Living in Asheville, NC