15 Things To Know Before Moving To Juneau, AK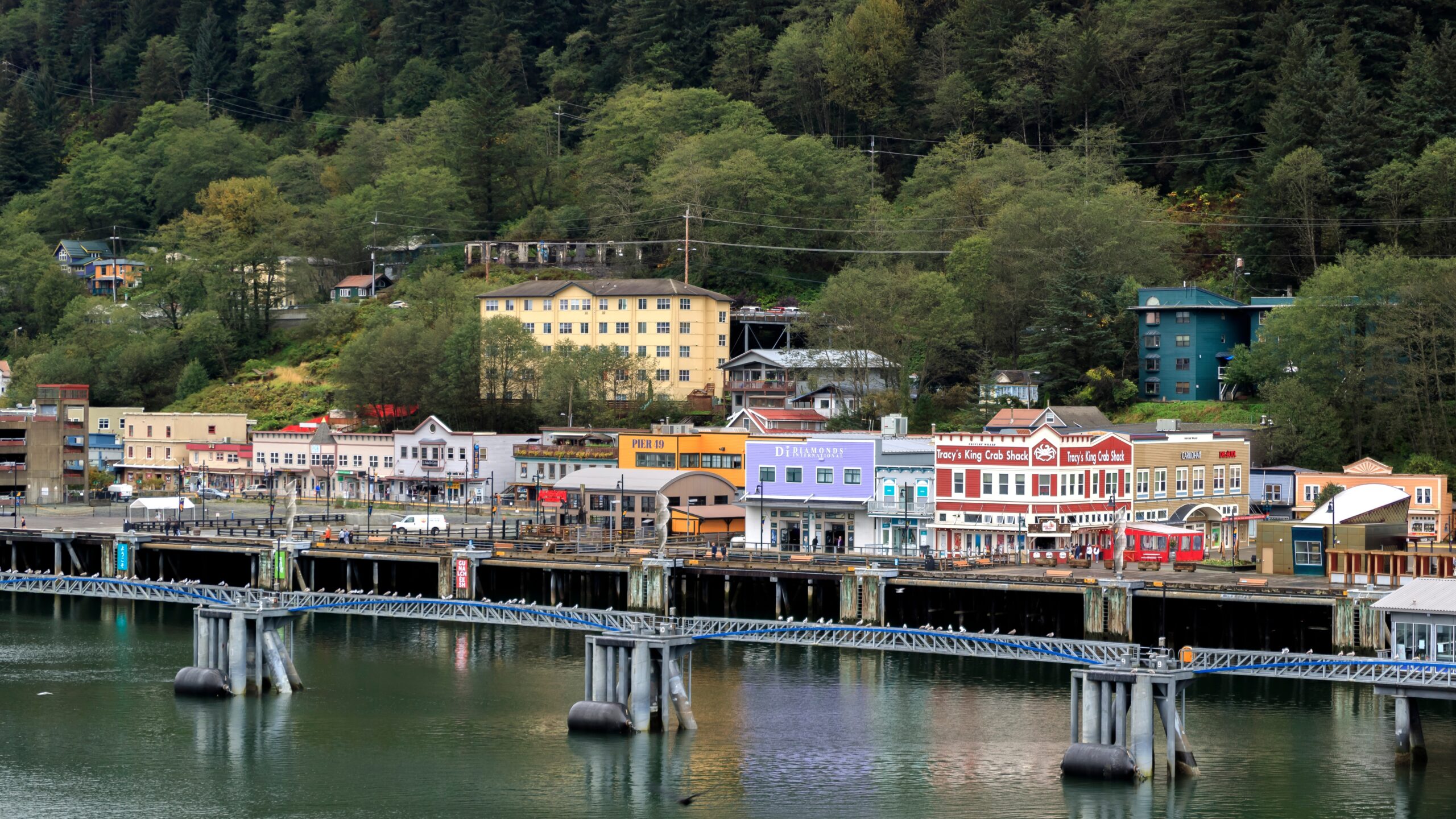 ---
Juneau, Alaska is a place like no other.
First and foremost, it is the only capital city in the United States that is not reachable by road. To travel to Juneau, you will need to board a boat or a plane.
Second, even though Juneau only has about 32,000 residents, the borough spans 3,255 square miles. There is a lot of breathtaking, open land for you to explore as a result, including woods, lakes, mountains, glaciers, and more. Not to mention all the species of animals you'll see along the route that is found nowhere else in the world!
Let's talk about 15 things you should know before moving to Juneau, AK.
1. The weather is lovely
Juneau experiences wonderful summers and pleasant winters. Unlike other areas of Alaska, it rarely gets below 20°F, and in the summer, it can get up to 70°F.
MAF Widget
And also, bring some sturdy boots and a raincoat if you relocate to Juneau. Since the city is located in a rainforest, it experiences heavy rainfall year-round.
2. The city's environment is breathtaking
Even though Juneau's wildflowers are one of the city's most prized natural features, you don't actually hear much about them. Although they bloom throughout most of the year, the wildflowers are at their best in June.
No other US state has more bald eagles in its capital than Juneau. So yeah, be nice to them. They're a big part of the culture.
3. Juneau's cultural heritage runs deep
Juneau has a sizable Russian Orthodox population, and Russian orthodox churches are some of the city's oldest structures.
Between May and September, cruise ship guests cause Juneau's population to increase by as many as 6,000 people each day.
Fantastic performances can also be seen in Juneau without breaking the bank. The Juneau Jazz and Classics concerts take place in May, and there are numerous open mic nights at neighborhood bars. All of these events are free and take place at the State Office Building on Fridays.
4. Juneau is home to friendly and nice people
If you are from a major city, it could feel strange at first when people nod or say "hello" to you on the street, but you will quickly start doing it too.
The residents of Juneau get along well with one another and are very amiable. Most of the younger people reside in the downtown area.
In general, lovely, vibrant people reside in Juneau, and you'll begin to make friends in no time.
5. Limited job opportunities
Juneau's unemployment rate is 1.5% higher than the national average. This is because jobs are available only in certain industries.
So, if you've got experience in one of Juneau's biggest industries you would find a job but if you've got no experience, getting a job here might be tough.
Some of Juneau's biggest industries include the Energy, Oil and gas Industry, Construction industry, Healthcare Industry, and tourism industry.
6. The cost of living is high
The cost of living in Juneau is about 28% higher than the national average. Here, a dozen eggs cost around $4.50, a 2-liter of Coke is around $2.50, and a basic lunch with a drink is about $15.
The good part, however, is that Juneau ranks #1 In the U.S. when speaking of their contentment with their quality of life.
Additionally, long-term residents have methods for reducing their expenses, such as going to farmer's markets and fishing for food.
7. You get paid for living in Juneau
Once you've lived in Juneau for a full year and intend to stay indefinitely, you will be eligible for the annual Permanent Fund Dividend (PFD).
The PFD in 2022 is $3284.00. It's not a surprise that PFD day is a big deal in the state. If you're frugal, you'll be able to set your PFD aside for a rainy day.
8. Juneau's climate is changing
In terms of climate change, Juneau is frequently referred to as "ground zero."
Due to its arctic position, the state is undergoing rapid change as a result of global warming, and this also affects Juneau. Wildfires are becoming more frequent and severe while glaciers are retreating.
It's important to be aware of this before moving to Juneau.
9. You'll be coming across a lot of wildlife
When you live in Juneau, you might have to pull over to let a moose cross the street or watch bald eagles fly overhead as you head to meet friends.
From a cycling path, you can see beluga whales. Furthermore, the more you venture into the woods for hikes, kayaking, and other outdoor pursuits, the more likely it is that you would encounter some of the state's amazing animals.
This might be entertaining, but it might also be risky. So even if you love animals, be cautious as you explore Juneau.
10. Expensive healthcare
If you are moving to Juneau, it is worth looking into the available healthcare options.
Unlike many other countries, the healthcare here is completely privatized, which means the network of hospitals and doctors' surgeries across the nation are all run by independent companies.
Once someone has gotten treatment, they are left with a bill which is usually pretty hefty. A good way to deal with this is to get insured.
11. Seasonal day and night
People can go days, weeks, or even months without any daylight in Juneau, although the amount of daylight depends on the exact location.
Juneau experiences a 'polar night' every year, which means that once the sun sets in November, residents do not see daylight for two months.
MAF Widget
But this lack of daylight is made up for from April to August, technically, the sun does set below the horizon, but only slightly, so it still stays light outside throughout the night.
12. The right place for nature enthusiasts
Nature enthusiasts will fall in love with the breathtaking scenery in Juneau. There are lovely coastlines, luscious woodland areas, barren stretches, and rocky mountains.
Some of the most stunning nature spots in Alaska include Denali National Park, Tracy Arm Fjord, and Kenai Fjords National Park.
13. There is no tax payment
Not only can you earn a good wage in Juneau, but you will also not be taxed on it.
Personal income tax was repealed in 1980 after the US began to give Alaska a portion of the oil revenue, and has not been reintroduced since. This makes buying a house in this city easier, as there are no property taxes.
14. The city has a great school system
Juneau doesn't joke with its schools. So if you've got kids, be rest assured that they will benefit from a thriving school system. The city's education system was ranked 23rd out of all the US States.
If you are moving to Juneau for higher education, you will also be pleased to know that there's the prestigious University of Alaska Southeast, which offers various programs.
15. Competitive real estate market
The real estate market in Juneau is highly competitive.
This is because there's a low number of active listings and these houses spend only about 48days in the market before they are bought
Apart from this, houses are quite expensive. The median home price is $497,846. This is higher than the state ($336,888) and national median ($357,810) home prices.
In Conclusion
Like any other place, Juneau has its drawbacks, it is a lovely place to call home. The great weather, friendly people, and stunning environment are worth moving for, but the high cost of living and limited jobs might make you reconsider your decision. It is entirely up to you to decide whether or not Juneau is your dream city.