Top 10 Pros and Cons of Living in Johnson City, TN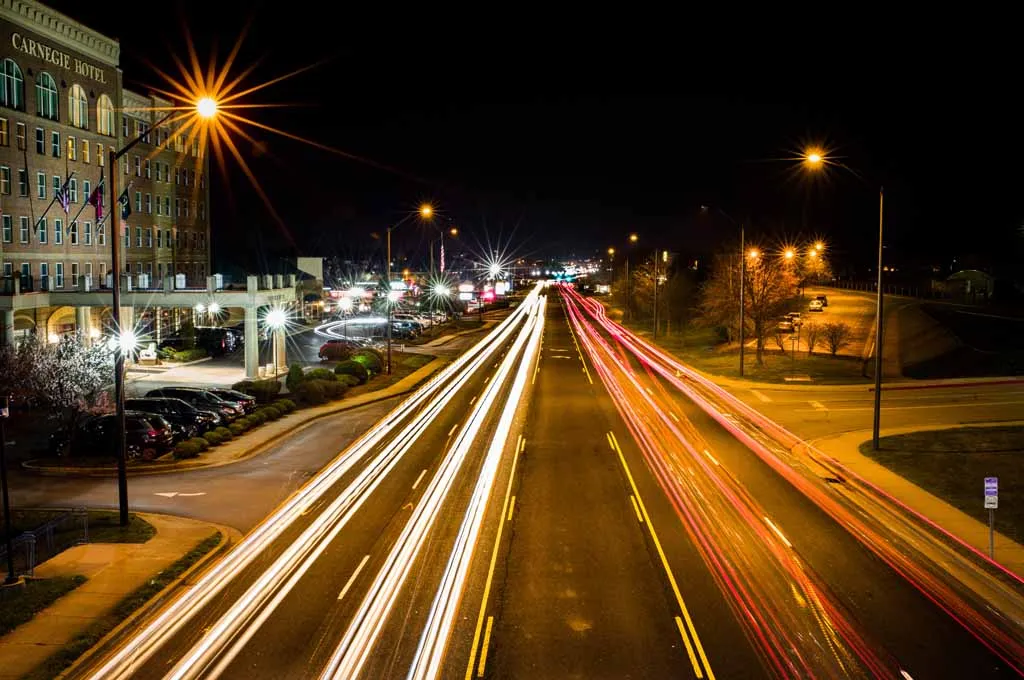 ---
It's no secret that Johnson City, Tennessee, is becoming a favorite destination for retirees and newcomers alike. Whether you're a retiree, a family searching for a new home, or a telecommuter who just wants to work in a beautiful setting, Johnson City may be the place for you.
Johnson City, sometimes known as "Little Chicago," is a popular place to live because of its many parks and diverse dining options. But what is life in this city like? What are the good and bad aspects of it? Let's check out ten pros and cons of living in Johnson City, TN!
Pros of Living in Johnson City
1. The city is located in an ideal, peaceful setting
Beautiful 360-degree views of the surrounding Blue Ridge Mountains can be seen from virtually anywhere in Johnson City. It has a friendly, small-town atmosphere. Additionally, you won't have to deal with exorbitant expenses, frustrating commutes, or other negative aspects of modern life.
Half of the United States' population is within a day's drive of residents, and Tri-Cities Airport is only approximately 15 miles distant. The Smoky Mountains are only 105 miles away, and day trips to various cities are possible since Charlotte, North Carolina, Asheville, North Carolina, and Nashville are all within driving distance.
2. There are trails and mountain parks in and around the city
In Johnson City, there are many parks and other outdoor activities within a short drive of the downtown area. Within a ten-minute drive of the city center are the Tannery Knobs Mountain Bike Park, Buffalo Mountain Park, and the Tweetsie Track (a 10-mile walking and biking trail that connects Johnson City to Elizabethton). The city also features a number of parks and other green areas.
Located only 30 minutes outside of town, Northeast Tennessee is home to 288 miles of the Appalachian Trail, 25 waterfalls, world-famous fishing waters, class IV rapids, and more than 230 miles of rivers, lakes, and streams.
3. The people are friendly
If you move to Johnson City, you'll find the locals to be welcoming and helpful. As you drive through the nearby communities, complete strangers will greet you and wave or flash a friendly smile. However, locals won't often intrude in your business without invitation.
It may take some time to get used to the warmth of the welcome if you're from a place where people are less hospitable.
4. One of the most affordable places to live in Tennessee
Johnson City is one of the most budget-friendly places to live in the Volunteer State, with an index of 81.9.
To begin, the median price of a home in Johnson City is much lower than the average price of a home in the United States, with the median home price being $248,020. Then there are the miscellaneous costs, which are 3-7% cheaper than the national averages, including things like groceries, healthcare, and utilities. If you're looking to save money, Johnson City is a good choice.
5. You don't have to pay state income tax
You will not be subject to state income taxes in Tennessee if you live anywhere in the state, including the tri-cities area. None of your salary, retirement benefits, interest, or dividends from investments will be taxed.
Being exempt from paying state income tax is a huge boon to one's financial well-being and a great way to save money. It is truly one of the great benefits of moving to The Volunteer State.
6. Low property taxes
In Johnson City, the property tax burden is significantly lighter than it is in many other places in the United States.
As a consequence of this, the majority of homeowners will pay less than three-quarters of one percent of the assessed value of their home as their property tax. This reduces the burden on people looking to buy homes in the city.
Homeowners in Johnson City pay a median annual property tax of $1,317, or roughly half the national average. The effective property tax rate across the Volunteer State is 0.56%.
Cons of Living in Johnson City
7. The city has high sales tax rates
The high sales taxes in Johnson City will be a major pain for serious shopping lovers.
Sales tax is levied at two levels in Johnson City: (1) at the state level because Johnson City is in Tennessee, and (2) at the county level because Johnson City is in Washington County.
In light of this, one of the highest sales tax rates in the country awaits you at roughly 10% of your whole bill. For example, sales tax adds about $2,500 to the price of a $25,000 car.
It quickly builds up, even on routine purchases.
8. There are not many high-paying jobs in the city
Johnson City has a comparatively low unemployment rate. However, there aren't many high-paying professional opportunities available.
Banking, finance, marketing, and management consulting employment aren't available in the Johnson City area. You will find a lot of high-value but low-paying work in the building trade, the hotel and restaurant industry, and the retail sector.
So, unless you can pull off working remotely, Johnson City is probably not the ideal choice if you are professionally driven and trying to make a lot of money in the corporate world.
9. There's no access to big-city amenities
If you want access to all the conveniences associated with city life, Johnson City is not the place for you.
Even though Knoxville is the region's largest city and home to many attractions, it is often referred to as a college town rather than a major metropolis.
It's the same in Johnson City. It's a rural community, and there's only so much for you to do.
10. Not the best place for seasonal allergy sufferers
It's not all roses and rainbows when there's a lot of rain and, consequently, a lot of lush vegetation and pretty flowers.
In particular, the large quantities of pollen that are released into the air make this location difficult for those who suffer from seasonal allergies.
When you factor in the humidity, it becomes a potentially uncomfortable environment for those who are sensitive to it.
To Sum it All Up
Like every other city, living in Johnson City comes with its pros and cons. The good aspects of the city include its affordability, peaceful setting, lack of state income taxes, and low property taxes. On the other hand, there's the high sales tax, lack of high-paying jobs, and unavailability of big city conveniences.
Learn More About Living in Johnson City, TN