15 things you must know before moving to Annapolis, MD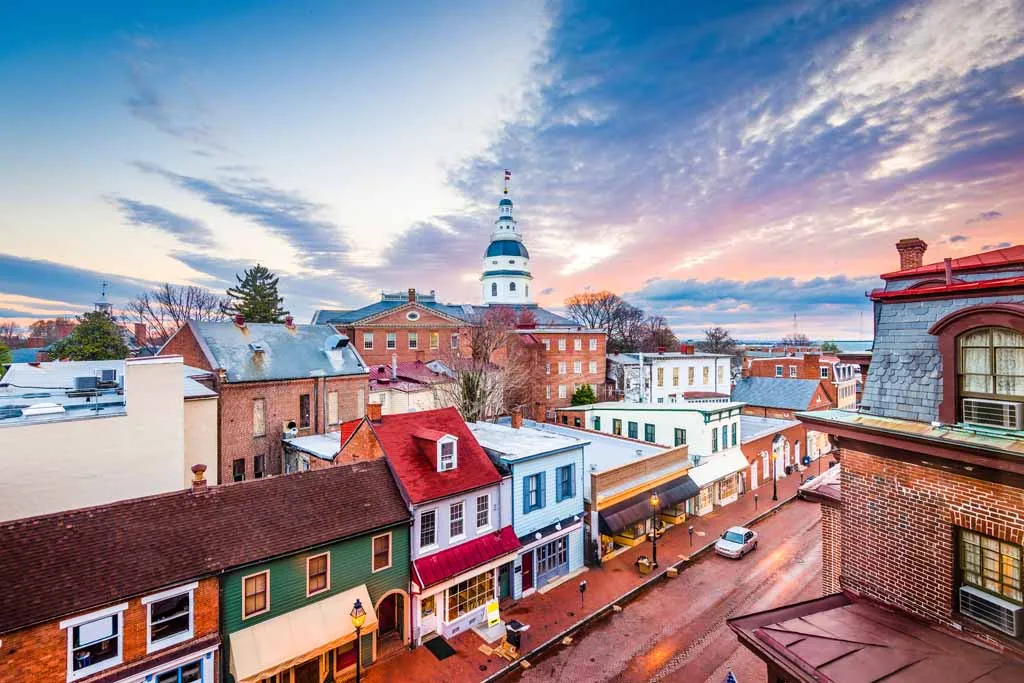 ---
Annapolis, the capital city of Maryland, is an old and historically significant city in the United States.
Annapolis is not just destination to visit for recreation and relaxation, but it is also a great place to call home due to its stunning natural beauty and wide range of cultural activities and traditions. Here are 15 things to know before making the move to Annapolis, MD!
1. An excellent educational system
Annapolis is home to notable schools with proper facilities. Generally, schools in Annapolis have performances higher than the state and national averages.
One of these schools is St. John's College, the third-oldest school in the United States, which has produced great minds in society. Worthy of mention is Francis Scott Key, who wrote the Star Spangled Banner.
The public school system in this city offers the International Baccalaureate Program (IB), amongst other distinct programs.
Another notable school in the area is Annapolis High School, with about 1,800 students. In addition, a few private schools are available.
2. There are many clubs and volunteer activities you can join
This city provides a variety of clubs and volunteer activities for those who love to spend time meeting new people and being helpful to others and themselves. There's a high chance that you'll find the ones that interest you.
Some of these clubs and volunteer activities include Friends of the Lighthouse Shelter, a homeless support and prevention center with over 300 volunteers. Another is the International Club of Annapolis for refugees in Annapolis. There's also the Moms Club of Annapolis, among several others.
3. A historic city
Annapolis is one of the oldest cities in the United States, with a history dating back to 1649 and its incorporation into the American colony in 1708.
In and around the city, there are many historic scenes, which include arts and galleries and historic architecture, most of which attract tourists to the area.
You can visit the Annapolis Historic District, where you get to see historic sites like St. Anne's Church and Maryland State House. Some other places to visit and learn about Annapolis' history include William Paca House and Garden, City Dock, Quiet Waters Park, and the US Naval Academy Museum.
4. Good transport system
Because of its convenient public transit options, getting around Annapolis is a breeze. The free Annapolis Circulator Bus connects the city's four parking garages with downtown and is a popular mode of public transportation. There's also the water taxi which is a unique mode of transportation that can be used to get around the city.
There are three nearby airports that you can use while traveling in and out of the state or nation, and they are Baltimore-Washington International Reagan Washington National Airport, Washington Dulles International Airport, and Thurgood Marshall Airport, Ronald.
5. Enjoy great nighttime
Although Annapolis is a lively place during the day, it equally comes alive with interesting and exciting opportunities for fun once the sun goes down. Nightlife options are plentiful, ranging from bars and restaurants to concert halls and more.
The Federal House Bar & Grille, Rams Head Tavern, Ghost Tours & Pub Crawl, and Reynold's Tavern are just a few of the nightlife hotspots in the area.
6. Great healthcare services
There are several highly regarded hospitals in Annapolis that serve patients from all over the country.
Located in the city of Annapolis, the prestigious Anne Arundel Medical Center is renowned for its rapid response to cardiac arrest emergencies and its excellent cancer treatment services. J. Kent McNew Family Medical Center is another renowned medical facility in the area.
7. There are lots of things to do
To have fun in Annapolis is easy. Visit places like Mission Escape Rooms, Annapolis Maritime Museum & Park, Quiet Waters Park, William Paca House & Garden, Hammond-Harwood House, Historic Inns of Annapolis, and many more.
As a bonus, Annapolis is home to some of the finest restaurants in the state, making it a great destination for foodies.
In a city that has earned the nickname "boating and sailing capital," you can participate in a wide variety of water-based activities and even learn the fundamentals from local boating schools.
8. Annapolis is known for its strong naval tradition
Annapolis has a rich naval history as the location of the United States Naval Academy. The city as a whole consists of diehard Navy supporters.
One U.S. president, two Nobel laureates, seventy-three Medal of Honor winners, and fifty-three astronauts are just some of the famous people who graduated from the Naval Academy.
You can get some great insight into the development of the United States Navy from the museum at the Naval Academy.
9. Thriving local economy
With job opportunities available in various industries, Annapolis has a thriving and robust local economy.
Retail and accommodation businesses offer the most job opportunities. Other thriving sectors in this area include healthcare, education, finance, and technology.
Some of Annapolis' top employers are
Wells Fargo, IBM, Apple, and Bank of America.
10. There are many top-rated restaurants
Annapolis has a thriving restaurant scene with some of the best eateries in the country, offering a wide variety of delicious dishes.
Here you can find tasty seafood, pizza, tacos, and barbecues that are different from what you'd find elsewhere. Among the many excellent dining options in Annapolis are Chick and Ruth's Delly, O'Leary's Seafood, and Lewnes Steakhouse.
11. High housing costs
The median home price in Annapolis is $565,363, which is higher than the state and national averages. The housing market is also quite competitive, so getting a decent place to buy or rent might pose a hassle for a newcomer in Annapolis.
Generally, buying or renting a house in Annapolis is expensive; hence, you should prepare your mind and budget ahead if you plan to move there.
12. It gets sweltering in the summer
The heat of the Maryland summer can be unbearable, and Annapolis is no exception. Due to its proximity to water and wetland, the summers in Annapolis may get quite steamy.
During the summer, the humidity stays high, and there are usually lots of annoying mosquitoes in regions close to the water.
Although this is only an issue during particular seasons, it can result in uncomfortably hot summers.
13. The roads are often congested
Even though Annapolis has been around for over 300 years, very few improvements have been made to its infrastructure, including the roads.
Also, the city's location on a peninsula and the yearly influx of tourists make getting around a challenge. This makes roads in Annapolis constantly congested.
14. The tax rate is high
Annapolis has more expensive tax rates overall, and its property taxes are especially high compared to neighboring cities.
This is because of how close it is to the water, as some parts of the city are subjected to taxes to fund the upkeep of water infrastructure.
Some residents decide to leave the city in search of more affordable taxes or real estate due to this.
15. Crime is an issue
Crime is an issue of concern in Annapolis, as you have a 1 in 34 chance of being a crime victim. With a property crime rate of 36.9% and a violent crime rate 65% higher than the national average, Annapolis is only safer than 13% of the United States.
Sure, some neighborhoods are safer than others, but those also cost significantly more to call home. As such, you may want to think about this before making the move to Annapolis.
In Conclusion
Annapolis has a rich history, a quality school system, a decent transport system, and good medical services. However, it's also essential to consider the city's high crime rate, summer humidity, and high housing costs before making the decision to move.
Learn more about living in Annapolis, MD